Amazon plans to close its Chinese market, Fisher-Price recalls its baby sleepers and robotics in supply chain in this week's roundup.
Best in Manufacturing – May 05, 2019
Each Sunday, we publish a list of top articles and other content related to manufacturing in areas like quality control, product development, supply chain management, sourcing, auditing and law.
1. Amazon to close its Chinese market, focus on cross-border sales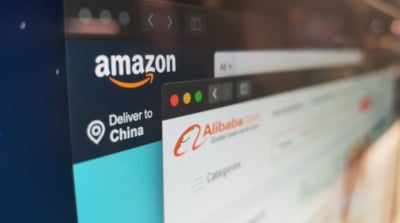 In late April, Amazon announced it plans to close its China marketplace website, Amazon.cn. The U.S. ecommerce company said in a statement:
We are notifying sellers we will no longer operate a marketplace on Amazon.cn and we will no longer be providing seller services on Amazon.cn effective July 18.
Amazon hopes to shift Chinese customers to its Amazon Global Store and sellers to its Global Selling operations instead.
Today, Amazon boasts nearly 50 percent of all ecommerce trade. It's a global titan of ecommerce, logistics, payments, hardware, data storage and media—but not so much so in China.
Amazon entered the Chinese market in 2004. After fighting for market share in China for more than a decade, the giant has finally let go. But it's not giving up entirely on the Chinese market yet.
Amazon has strong rivals in China
The rise of domestic ecommerce sites is the most cited reason for Amazon's failure in China. Amazon has struggled to find its place in China since it entered the market over 10 years ago.
Amazon launched in the Chinese market after Alibaba's Taobao, losing the first-mover advantage. And China's ecommerce platforms have since experienced a boom, as countless sites have cropped up and carved a place in the market.
According to a chart from eMarketer, Alibaba occupies 58.2 percent of the Chinese ecommerce market. Meanwhile, Amazon China only holds a 0.7 percent of the whole market. Even smaller Chinese players like Pinduoduo, Suning and Vip.com all outpace Amazon.
Queenie Liao, a frequent online buyer, said to CNBC:
I used to use Amazon a few years ago. Amazon was one of the first online shops in China and a lot of friends told me that the things from Amazon were much more trustable. That's why I used it. Taobao and JD have more items now.
As Liao mentioned, Amazon China did enjoy a strong reputation for quality goods in its early days. At that time, there was a lack of legitimate foreign products in China and Amazon provided a trustworthy channel.
But Chinese retailers have since made efforts to improve the legitimacy of their products, taking proactive measures to fight counterfeit goods. With the reputation of local ecommerce retailers like Alibaba and JD rising, Amazon has found it difficult to continue competing in China.
And on January 1st, 2019, China implemented a new ecommerce law further regulating the sale of illegitimate products for ecommerce retailers.
Ecommerce platforms must carefully assess the safety and authenticity of goods and report any sellers believed to not be noncompliant. Any ecommerce players who fail to report the corresponding information will be held directly accountable by Chinese regulators.
Amazon plans to focus more on cross-border sales
Shutting down its China market won't hurt Amazon's bottom line much, as China isn't one of Amazon's top markets. Although Amazon is going to close its China market, it will not exit the country entirely.
Amazon will keep selling its Kindle e-readers and online media in China. Amazon Web Services (AWS), the company's cloud unit that sells data storage and computing power to enterprises will remain as well.
And after closing its local China marketplace, Amazon will focus more on cross-border sales through its Global Store. Amazon has a stronger 5.9 percent hold in the Chinese cross-border market, while Alibaba's Tmall International still leads with 29.1 percent.
In a 2017 report, Amazon China said its operations were seeing rapid growth in cross-border sales. Gu Fan, vice president of Amazon China, said:
Amazon continues to push forward the international brand strategy. By creating the industry's unique cross-border direct mail mode, it has brought over 10 million overseas brands to Chinese consumers.
Chinese consumer demand for overseas goods continues to rise. And with rising Chinese product quality, more Chinese manufacturers are now able to compete on the global stage. Many of these manufacturers are looking forward to selling their manufactured goods to consumers around the world for more profits.
We can expect this business to continue to grow, making it a strong market for Amazon. So Amazon's story in China is not ending just yet. Follow the link below to learn more about Amazon's closure of Amazon.cn.
Amazon China marketplace is shutting down – Daphne Howland, Retail Dive
2. Fisher-Price recalls millions of sleepers after 32 infant deaths
Fisher-Price has announced a recall of its Rock 'n Play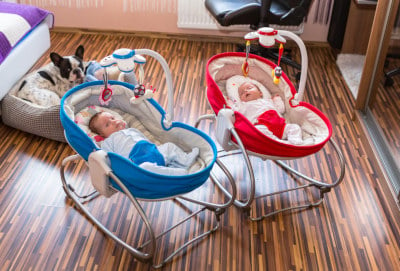 Sleepers due to several reports of deaths following the use of the product. The joint recall with the Consumer Product Safety Commission (CPSC) involves 4.7 million Rock 'n Play sleepers, which sell at most major retailers for $40 to $149.
According to CPSC's recall notice, infants might roll from their back to their stomach or side while unrestrained on the product and suffocate.
The Rock 'n Play Sleeper is known as an infant inclined sleeper, as the infant is inclined at an angle in the product for sleeping. The Rock 'N Play sleeper is most often advertised for infant naps but is commonly used for overnight sleeping too.
The Rock 'n Play Sleeper was launched in 2009 and was once the best-selling sleeper on Amazon. The recall has caused panic among Fisher-Price customers, with thousands of parents concerned about the product's safety.
In the notice, the CPSC urges consumers to stop using the Rock n' Play Sleepers immediately and return them to Fisher-Price for a refund or voucher.
What went wrong for Fisher-Price?
The recall came after a Consumer Reports investigation revealed that the Rock n' Play sleeper was tied to at least 32 infant deaths, dating back to 2011.
The American Academy of Pediatrics doesn't recommend using infant inclined sleepers for unsupervised sleeping. Babies should instead be put on their backs, unrestrained and alone on a flat, firm surface for sleeping.
Fisher-Price claims they follow this recommendation by warning customers to always use restraints and stop using the product as soon as an infant can roll over. Fisher-Price maintains it's not to blame for the deaths, as they occurred when the product was used contrary to their safety warnings and instructions.
But the Fisher-Price website also marketed the product for unsupervised sleeping, contrary to their safety warnings. The product was marketed for "naptime and nighttime", with the product's packaging reading "inclined sleeper designed for all-night sleep".
Chuck Scothon, general manager at Fisher-Price, said in the recall announcement:
In recent days, questions have been raised about the Fisher-Price Rock 'n Play Sleeper. We stand by the safety of our products. However, due to reported incidents in which the product was used contrary to the safety warnings and instructions, we have decided to conduct a voluntary recall…
The product's safety issues were well known to Fisher-Price prior to the recall. The Consumer Product Safety Commission and Fisher-Price issued a warning about the product on April 5, but many thought this move didn't protect consumers enough. Finally, on April 12, Fisher-Price announced the recall.
How to ensure product safety and avoid product recalls
The Rock 'n Play falls in a regulatory gray area.
When the Rock 'n Play was launched in 2009, it was excluded from infant sleep product safety standards set forth by ASTM. ASTM only had standards for flat sleep products at the time, with infant inclined product standards only issued in 2015. The CPSC still doesn't have a mandatory safety standard for infant inclined sleep products.
But even if your product falls in a regulatory gray area, you must take steps to control its quality and safety. A product recall not only costs you money but will also damage your brand's reputation.
Quality control inspection, lab testing and monitoring regulations can help a manufacturer or an importer avoid future troubles.
Here are some of the bare minimum inspection processes needed to assess the safety of your product:
Visual inspection

Measurement and weight inspection
Contamination inspection
Structural integrity inspection
Packaging inspection
But for children's products, pre-shipment quality control inspection often isn't enough. Meeting mandatory regulations in many Western markets requires third-party lab testing (related: What's The Difference Between Product Testing and Product Inspection?).
For example, lab testing can help detect an unsanitary filling in a teddy bear that might release toxic fumes that can harm a child invisibly.
Be sure to monitor the CPSC's website for more information regarding current recalls and regulations. Follow the link below to learn more about the Fisher-Price's sleeper recall.
Before Fisher-Price's Rock 'n Play Recall, Safety Fears and Dubious Marketing – Tiffany Hsu, New York Times
3. Supply chain automation promises more rewarding work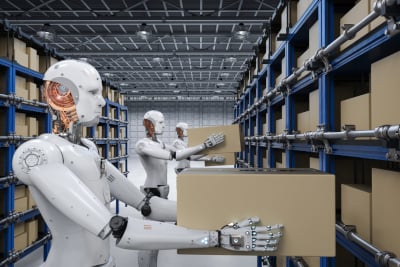 We often think of robots as a piece of hardware—a physical item putting pieces together on a production line or talking back to you in your home.
But robots can form a sort of software too. According to a report from Information Services Group, 72 percent of companies will use robotic process automation (RPA) in 2019.
RPA is an emerging form of business process automation technology where software robots or artificial intelligence (AI) workers can perform tedious tasks like queries, calculations and record and transaction maintenance.
This means blue collar and white collar workers alike are now under threat from robots in supply chain operations. Whether hardware or software, robots can help in managing complicated supply chain processes and networks. But what does that mean for current supply chain workers?
How we can manage upcoming workforce transitions
Proponents of robotic process automation say automating tedious tasks free up workers to work on more interesting jobs. And implementing robots on production lines can make operations safer.
In the pre-robotic age, aerospace giant Boeing's mechanics would need to rotate a massive fuselage repeatedly on either side of a plane during the fabrication process. This process was neither cost-effective nor safe, placing considerable strain on the workers' shoulders, arms and hands.
But with Boeing's new robotic manufacturing process, operations are much easier. Robots take care of the drilling, fastening and riveting, while workers just have to load and assemble the parts of the fuselage.
This example is what can happen when robots are deployed thoughtfully and efficiently in supply chains. But installing robots in supply chains is not without its challenges.
Between 75 and 375 million displaced workers may need to switch occupational categories and learn new skills by 2030. In coming years, societies will need to address four key areas for a smooth workforce transition:
Maintain robust economic growth to support job creation
Scale and reimagine job retraining and workforce skills development
Improve business and labor-market dynamism, including mobility
Provide income and transition support to workers
Asia dominates industrial robot adoption
Asia is leading the race in adopting robots on production lines. A 2019 report from the International Federation of Robotics (IFR) shows that South Korea and Singapore have the highest density of robots in the manufacturing industry.
But the development of robotics industry in China is arguably the most dynamic in the world. The "Made in China 2025" policy aims to turn the country from low-cost manufacturing to intelligent manufacturing.
Take electronics giant Foxconn, for example.
Due to its poor working conditions, Foxconn once gained the world's attention for several worker suicides in 2010. But the giant kept growing, and in 2016 Foxconn replaced 60,000 factory workers with robots.
Foxconn Technology Group explained their target in a statement to the BBC:
We are applying robotics engineering and other innovative manufacturing technologies to replace repetitive tasks previously done by employees, and through training, also enable our employees to focus on higher value-added elements in the manufacturing process, such as research and development, process control and quality control.
The founder and CEO of Foxconn, Terry Guo, wants to transfer his electronics kingdom from a low-margin manufacturing enterprise into a high-tech builder. He says:
We don't want to go back to traditional, labor-intensive jobs. Simple and boring… We want to rely on high technology. We want to depend on efficiency. Technology and efficiency are the new future.
Changes will keep coming in the age of robots. Both individuals and enterprises will need to be prepared for a rapidly evolving future of work.
Follow the link below to learn more about how robots are transforming supply chain operations.
Is the Supply Chain Ready for Robots? – Joanie Courtney, Manufacturing.Net
---
We're constantly scanning the web for top manufacturing stories and news. If you'd like to submit an article for consideration for our weekly Best in Manufacturing, send us a message and let us know.