Made in China 2025 is a Chinese government initiative that could bring sweeping changes to your supply chain. Get the facts to prepare for China's move up the value chain!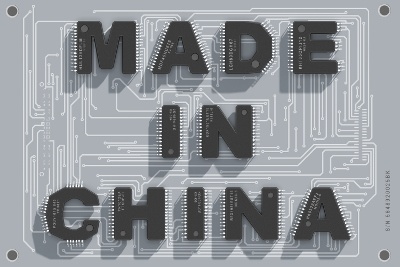 A tidal wave of evolution is tumbling toward the world's largest manufacturing hub. Some supply chain professionals who choose to saddle up and ride the wave may hope to take advantage of the changes. While others who fail to adapt may find themselves underwater.
What is this colossal force that promises to be so disruptive?
The answer is Made in China 2025, a national Chinese government initiative to transform China into a world competitor in advanced manufacturing. But you might be thinking, isn't China already known as the "factory of the world"? But factories aren't the same as they used to be 20 years ago—or even 5 years ago. China's factories will need to implement and invent new technologies to remain competitive on the world stage.
For importers manufacturing in China, it can be hard to pinpoint what effect such developments will have on their supply chains. And because of China's economic might, every consumer has a stake in China's economic decisions as well. More than ever, it's time to let go of misconceptions that China's factories can only produce low quality goods (related: 5 Misconceptions of QC in China [eBook]).
Let's dive into the specifics of China's goals, the visible developments that are already taking shape and what it means for your supply chain.
Why China needs Made in China 2025
Many importers source in Asia to take advantage of low labor costs and improve their profit margins. Low labor costs were certainly a driving factor in China's manufacturing boom over the past few decades. But new factors are changing the nature of China's manufacturing sector today, including:
Rising manufacturing wages: wages in China's manufacturing sector increased at an average annual rate of 13.3 percent from 2000 to 2015
Insufficient productivity growth: average 8.6 percent growth from 1996 to 2015
Slowing growth of migrant workers: declining since 2010 from 5.4 percent to only 1.5 percent growth in 2016
Shrinking labor force: working age population expected to shrink by one third or 212 million, by 2050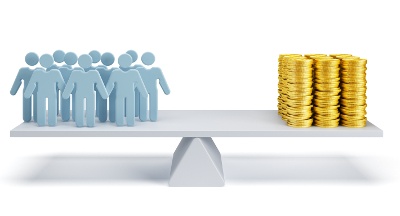 The biggest change in China has been its steady rise in labor costs in comparison to developing countries in Southeast Asia. Developing countries in Southeast Asia with low labor costs are increasingly poaching manufacturing activity from China, just as China did from the developed world years before. This is most true of highly labor-intensive industries like garment manufacturing, since labor costs can cut into a more sizable portion of these importers' margins.
China can't turn back time and rejoin countries with competitive labor costs like Bangladesh, Cambodia or Vietnam. As China's working age population has already started to shrink, there's no longer a surplus of workers willing to accept lower wages. Previously, if a worker was unhappy with their job, there were probably 10 more migrant workers waiting to take their place.
But growth of migrant workers in China has been steadily declining since 2010. China's citizens increasingly expect wages that reflect a higher standard of living than those offered in less-developed countries.
China caught between the developing and developed world
In moving up the value chain, China will need to compete with developed countries, rather than just developing countries. Economically advanced countries are already substantially more productive than China, and with automation, are becoming even more productive. Many Chinese companies have yet to fully implement industrial robots in production and aren't ready to adopt smart manufacturing technology. Meanwhile, developed countries are already optimizing automated production through Industry 4.0 technologies, the Industrial Internet of Things (IIoT) and artificial intelligence.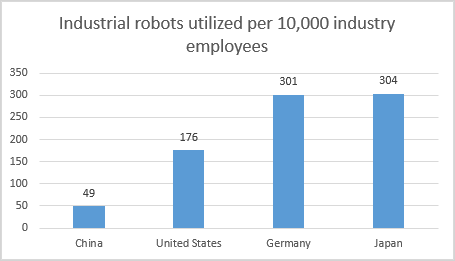 GDP per capita essentially measures total goods and services output per each member of the workforce. Though China's average productivity growth of 8.6 percent from 1996 to 2015 is much higher than the annual 1-2 percent productivity growth of most developed countries, China has a lot more ground to catch up.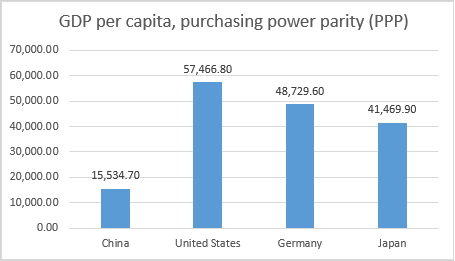 Essentially, China's workers on average are providing less economic value than their counterparts in the developed world. Productivity can improve with better equipment, training and education of workers. Previously, China's wages were low enough to offset the longer time it might require workers to complete production. And this might still be the case for some products (related: 3 Reasons China Remains Competitive for Importers). But if China wants to be a direct competitor in advanced manufacturing, productivity will need to improve.
The Made in China 2025 Goals
Made in China 2025 was announced in 2015 as a ten-year initiative, but it's only stage one of a larger three-part strategy. Given the amount of technological catch-up and economic development required, China doesn't expect to be a true leader in advanced manufacturing until 2049.
In order to increase value-added manufacturing, Made in China 2025 will focus on promoting breakthroughs in 10 "targeted key sectors", including:
Aviation
Agricultural machinery
Numerical control tools and robotics
High-tech maritime equipment
Railway transportation equipment
Energy-saving and new energy vehicles
Medical devices
Information technology
Power equipment
New materials
More than anything, the success of these industries and Made in China 2025 in general relies on technological advances, acquisition and innovation.
Reducing reliance on foreign technology
While China is already manufacturing in all of the key sectors, one of the main goals of Made in China 2025 is to minimize dependence on foreign markets and technology. Increasing the domestic production of core components and materials decreases the number of foreign inputs needed for production and adds value to China's manufacturing. In the short-term, China will likely have to rely on foreign technologies in order to advance, since its own companies have yet to develop or patent such technology.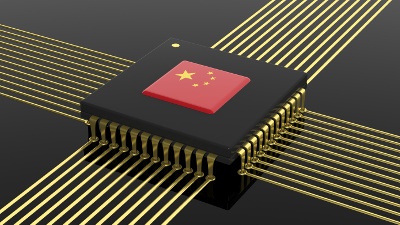 But by 2025, China hopes to raise the overall domestic content of core components and materials to 70 percent. Some notable targets for control of the Chinese market include domestic production by 2025 of:
80 percent of renewable energy equipment
70 percent of industrial robots
40 percent of mobile phone chips
Part of improving domestic production involves encouraging original equipment manufacturers (OEMs) to design and market their own products and brands. China's domestic brands have largely failed to make a global splash up until now. Of Forbes' World's Best Brands list of 2017, only the Chinese smartphone maker Huawei made the top 100, ranking modestly at 88th place. It's not a coincidence that Huawei was also the first Chinese company to develop their own semiconductor chip.
Smartphones provide a helpful case study of component supply chains. In 2011, China produced 70 percent of the world's smartphones. But as of 2014, 91 percent of China's demand for semiconductors, a core component of smartphones, was met by foreign imports. And your iPhone's labeling probably states it was "Designed by Apple in California" and "Assembled in China".
In the future, rather than assembling the products of Western brands with components sourced from multiple locations, China is aiming to develop these products from the ground-up.
Implementation of Made in China 2025
Like much of China's government and economy, Made in China 2025 is an initiative planned and controlled by the state. And like most government initiatives, funds must be allocated to drive implementation.
Funding sources
While the United States' own Smart Manufacturing Innovation Institute receives equal funding from government and private sources, investment for Made in China 2025 largely comes from the public sector. Chinese media reports estimate Made in China 2025 benefits from nearly 800 state-guided funds with a total value of RMB 2.2 trillion (329.7 billion USD).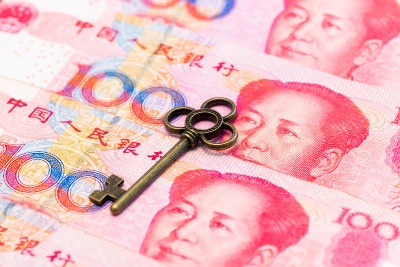 Some notable funds include:
300 billion RMB (44.8 billion USD) for the Made in China 2025 Strategic Cooperation Agreement
139 billion RMB (20.2 billion USD) for the National Integrated Circuit Fund
40 billion RMB (6 billion USD) for the National Emerging Industries Investment Guiding Fund
Where is this money going to? Funding goes towards providing access to cheap capital for domestic companies, developing 40 manufacturing innovation centers and supporting research and development.
Mergers and acquisitions
To jumpstart its technological catch-up with advanced countries, China has also encouraged mergers and acquisitions (M&A) in targeted sectors. In 2016, M&A in the industrials sector made up 51 percent of all outbound M&A, up from an average of 26 percent from 2005-2010.
Some notable mergers and acquisitions in 2016 include:
To develop new equipment and technologies, many Chinese companies would need to start from scratch. But Chinese companies have been able to jump ahead by acquiring already established high-end technologies through M&A. They can also gain access to customer bases and distribution networks that might otherwise take decades to build organically. Haier Group, for instance, has only a 1.1 percent market share in the U.S. after almost two decades since it first set up an American factory in 1999.
Addressing the skills gap
For large, sophisticated Chinese manufacturing firms, mergers and acquisitions provide an avenue to acquire technical knowledge and capabilities. But it will be a tougher challenge for smaller firms to make advancements in technology and productivity.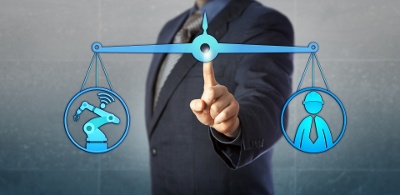 Unlike low-skilled industries that require little previous knowledge and training, high-tech and smart manufacturing requires advanced skills. The share of tertiary educated workers in China's manufacturing sector is expected to double from 10 percent in 2010 to more than 20 percent in 2030. But it's also predicted that by 2020, China will require 24 million more vocational and tertiary educated workers than the country is projected to supply.
To solve the skills gap, companies might have to fill high-skilled jobs with lower-skilled workers, which could reduce productivity and result in lower quality products. Or they might have to delay plans to expand or innovate if they don't have the workforce to support advancements. Both of these factors could limit the success of smaller firms in China.
What does Made in China 2025 mean for importers?
Will Made in China 2025 have an effect on your importing business? Is this initiative all talk and no action? If you're manufacturing in one of the targeted key sectors, you'll probably see the most sizable changes in your industry. But as the largest exporter of manufactured goods in the world, developments in China's manufacturing sector will likely have a trickle-down effect on most importers.
Improved manufacturing capabilities and quality for Chinese manufacturers
Improving the quality of manufactured products is undoubtedly part of China's move up the value chain. Made in China 2025 targets mention reaching "advanced international levels of quality" for a number of products, including new energy vehicles (NEVs), aviation equipment, advanced rail transit equipment, computers and servers.
China's growing middle class will also drive quality improvements in China's manufacturing sector. Economists estimate that China's middle class will make up more than a third of its population by 2030. With increased disposable income and purchasing power, they'll increasingly demand high-end, quality products. To meet this demand, Chinese producers will need to improve their quality standards in order to compete with internationally renowned brands recognized for their quality.
Increased competition in key sectors
There will be a continued shift in manufactured products for export as new competitors enter high technology markets. As of 2014, China's high technology exports had already surpassed low technology exports as a share of total manufactured goods exported.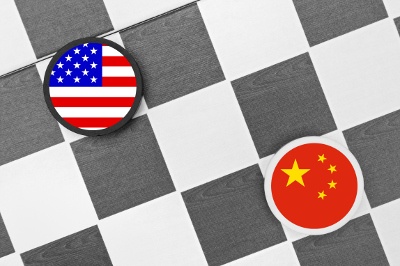 This doesn't mean that China's industries in other manufacturing sectors will disappear. With well-developed supply chains for a number of lower-tech products, China will still likely retain a sizable share of production in coming years. After all, as of 2013, China was still producing 60 percent of the world's footwear and 43 percent of its clothing. But these sectors will likely receive less government funding and shrink relative to others over time.
If you're an importer manufacturing in one of the key sectors of Made in China 2025, you'll likely face increased competition in domestic markets as Chinese brands globalize. There are valid concerns that overcapacity in the key sectors will lead to artificially low prices on the global market. Many Western observers fear may come when Western companies aren't able to compete with state-subsidized Chinese companies in China, let alone globally.
Opportunities for cooperation
That's not to say that there isn't room for cooperation with Chinese factories. Notable private partnerships between Chinese and foreign companies can help advance Chinese factories.
For example, Huawei has partnered with General Electric and KUKA Robotics to develop IIoT solutions to enhance productivity. Wasion, an advanced energy metering product supplier, is collaborating with Rethink Robotics, a U.S. company, to implement robots on its assembly line. And Qinchuan Machine Tool & Tool Group (QCMT&T) has built a complete Industry 4.0 production line with the help of Bosch Rexroth, a German engineering firm.
Especially in the short term, as China needs to gain expertise and knowledge in smart manufacturing techniques, there will be room for Western companies to partner with Chinese factories. By engaging in the early stages of Made in China 2025, Western companies can help ensure implementation of international standards and improve market access.
Conclusion
Chinese manufacturers are certainly already capable of producing a range of both high and low-quality products (related: You're Wrong: Chinese Factories Don't Only Make Poor Quality Products). There's a stark contrast between the targeted key sectors of Made in China 2025 and lower-cost consumer products like garments or children's toys.
No matter your product, you'll need to set realistic quality and price expectations in order to successfully import from China. Many importers found a way to adjust to and benefit from the challenges and opportunities of the first wave of China's manufacturing boom. As manufacturing capabilities advance in China with Made in China 2025, make sure you're also prepared for China's move up the value chain.
---
Where do you predict China will rank as a global manufacturer and economy by 2025? Share your thoughts in the comments section below!