This week on Best in Manufacturing, learn how ecommerce sellers can stay competitive with cheaper products sold directly from Chinese manufacturers, how AI is coming to fast fashion and more!
Best in Manufacturing – May 27, 2018
Each Sunday, we publish a list of top articles and other content related to manufacturing in areas like quality control, product development, supply chain management, sourcing, auditing and law.
1. Are sites like Wish.com a threat to ecommerce retailers?
If you're an importer that sells products online, you're probably used to striving for the right balance between price and quality so you can compete in your niche. Competitive pressures have been increasing for years.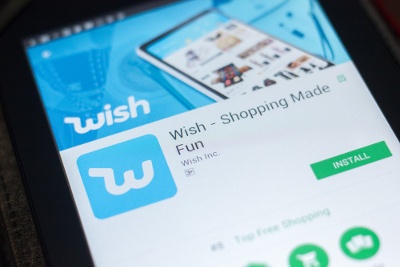 According to a recent report by the U.S. Census Bureau, ecommerce sales grew more than 16 percent from Q1 of 2017 to Q1 of 2018.
But now a new type of competition is challenging the traditional online retailer model of manufacturing goods through a supplier in China and importing them to the U.S. A growing number of Chinese manufacturers are selling their wares online and shipping them directly to customers abroad. One ecommerce expert estimates that China-based sellers compose a third of the Amazon marketplace.
And then there are website's like Wish.com, AliExpress and others that offer U.S. consumers products at unbelievably low prices. Some examples include:
Bikinis selling for $4
Camera drones for selling $29
Denim jeans for selling $6
Sneakers for selling $16
Smart watches selling for $18
As one might expect, products like these sold at rock-bottom prices tend to have serious quality limitations. The majority of hundreds of online customer reviews note problems ranging from product safety issues to never actually receiving the goods ordered.
But when there are online listings for nearly identical products selling for literally 5-50 times the price of these cheaper alternatives, it's easy to see where many shoppers' loyalties lie. Forbes reported last year that Wish.com was then valued at more than Sears, Macy's and JC Penney combined.
How can ecommerce sellers stay competitive among a sea of cheaper products sold directly from manufacturers?
Sites like Wish.com and others that sell products for unheard of prices seem to have their place, just as luxury brands have theirs. Not every consumer is willing to pay a higher price for better quality. And even consumers that think they're getting a bargain are quickly retreating to the age-old wisdom of "you get what you pay for".
Just as experts like Scott Voelker, host of the Amazing Seller Podcast, have long suggested, ecommerce sellers that focus on building their brand are more likely to succeed. Low prices often can't match the trust and authority that come with buying from an established brand. For a lot of successful retailers, part of building that brand means differentiating themselves with quality products and service.
There are also ways to cut your costs without compromising on quality. For example, the U.S. Postal Service's ePacket program offers a lower rate for merchants shipping items weighing less than 4.4 pounds from China and Hong Kong. If you can arrange to ship products directly from these areas, you can take advantage of the same subsidies that make international shipping so affordable.
Read the article in the link below to learn more about the growing popularity, and negative response, to sites like Wish.com.
The Problem With Buying Cheap Stuff Online – Alana Semuels, The Atlantic
2. One hardware startup's quest for affordable manufacturing in China
One of the interesting things about working in the quality control industry in Asia is getting to hear all kinds of stories from clients. Importers from countries throughout the world tell us about the failures, successes and bizarre scenarios they've faced when manufacturing in China, Vietnam, India and elsewhere.
And once in a while, I stumble on a familiar story online from an importer going through some of the same situations clients have recounted to us over the last 10 years.
One particular story I read this week follows the founder of an American hardware startup and her quest to affordably manufacture her product. Her product, listed on Kickstarter, is a toy car with plastic components outside and electric components inside.
Like many U.S. business owners, she has valid reasons for wanting to manufacture stateside, rather than looking overseas. But she soon discovers serious cost constraints of manufacturing in the U.S. and sees an opportunity to overcome those barriers by manufacturing in China.
She makes a telling comparison between the cost of tooling for injection molding: the cost of creating an aluminum, or "soft", tool through a tooling house in the U.S. can cost 5 times what it costs in China. Based on producing 1,000 units and the cost of the tool alone, manufacturing in China lowers her cost per unit from a prohibitive $144 per car to just $25 per car.
What can other hardware startups learn from this story?
The message from the author is, although you may have an idea of what your product should sell for and what's reasonable to pay for manufacturing it, the reality may be quite different. She writes in her own summation: "…despite my best intentions, my ability to share my vision with you comes down to my ability to deliver that vision for a price we can both afford."
She wasn't initially prepared to consider China as a manufacturing destination. But like many cash-strapped hardware startups, the numbers just made sense. There was no way she could manufacture her product in the U.S. and expect it to be popular with parents who are generally used to paying just $50-$150 for a plastic toy.
Curious to know more about this startup's journey to manufacturing in China? Enjoy the full story by clicking the link below:
China! Or Adventures in Unit Economics – Abigail Edgecliffe Johnson, Medium
3. Fast fashion is about to get a whole lot faster
Few industries are as fast-paced as the fashion industry. According to one article from the Huffington Post, the average American now discards over 68 pounds of textiles each year. And whereas there were once just two fashion seasons in a year, there's now a "micro-season" for every week of the year. Garment manufacturers are struggling to keep up with the pace of ever-changing consumer tastes.
But a new fashion company, called Choosy, plans to hit the ground running with a serious competitive edge when it officially launches in July.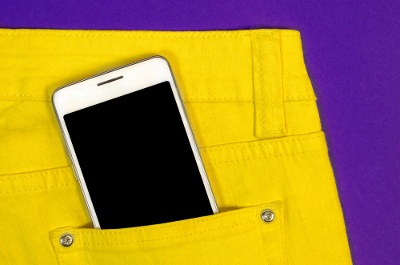 The company will use artificial intelligence to scan Instagram and other social media sites for user comments on style photos and use this to inform current fashion trends. Along with research from a team "Style Scouts", Choosy will use this data to manufacture 10 styles per week. Choosy will produce the clothes on an on-demand basis and will sell them for under $100 per item.
It's a business model that big names in the venture capital community are banking on. Choosy recently announced that it's raised $5.4 million in funding from VC firms, including Forerunner Ventures, one of the chief investors in Warby Parker.
How might you adopt Choosy's model to fit your own business?
A major reason why Choosy's business model promises to be successful is the current lack of intellectual property (IP) laws for fashion products in the United States. A writer for Vox reported last month that stealing concepts is a rampant, though totally legal, practice in the fashion industry.
Choosy can simply search the web for conversations about the hottest garment designs and then copy those designs without fear of legal repercussions. Manufacturers in other industries in the U.S. typically can't do the same without violating IP laws.
A second major advantage Choosy will have in the market is their manufacturing partner. The company's founder is Jesse Zeng, whose family owns one of the largest textile manufacturing firms in China. Very few importers have similar connections in the industry that will likely make rapid, on-demand manufacturing much easier.
But a powerful part of the company's strategy, leveraging online consumer data, is a tactic other businesses can take onboard. Whether by manually browsing social media and product reviews, or programming an algorithm that scrapes the data automatically, you stand to gain valuable insight and competitive advantage by keeping a finger on the pulse of your market.
Discover more about Choosy and the founder by reading the full story from the link below:
This New Company Is About to Make Fast Fashion Even Faster – Chavie Lieber, Racked
4. Will China or Germany win the Industry 4.0 race?
Do you know who actually coined the term Industry 4.0? It was Germany, actually. Now ubiquitous in manufacturing circles, "Industrie 4.0" first referred to a German government strategic initiative launched in 2011 to promote digital manufacturing.
Germany's chancellor, Angela Merkel, made a state visit to China this week—her 11th trip in her 12 years as chancellor, signifying just how important the China-Germany relationship has become to both sides.
This featured article takes a look at how much China's manufacturing industry has changed over those 11 trips. For many years, Germany and China have had a symbiotic economic relationship. Germany provides high-tech machinery and automobiles to the Chinese market, while in turn China provides a variety of products like electronic devices, furniture and refrigerators.
But now China has hopes to become Germany's competitor, largely though the Made in China 2025 initiative. If the initiative is successful, China might be able to emulate the type of high-quality and high-tech manufacturing Germany prides itself on.
How is China becoming an advanced manufacturing competitor?
This featured article outlines a few key strategies of the Chinese government and Chinese companies in advancing manufacturing, including:
Investment in and acquisition of foreign brands in key sectors: One of the first signs of China's growing ambitions was the acquisition of German robotics company KUKA by the Chinese appliance company Midea in 2016.
Government investment and subsidies for Chinese brands in key sectors: German automakers are struggling to keep up with China's subsidized electric vehicle industry, which already includes around 100 different electric models on the market.
Rising number of patent applications: Chinese smartphone manufacturer Huawei applied for more patents last year than any European company, including Siemens and Bosch.
Growing diplomatic ties with key regions to secure trade corridors: The 16+1 group of Central and Eastern European countries and the One Belt One Road region have both been targets of China's recent infrastructure and investment projects.
Chinese investors might previously have been more hands-off in investment projects. But the Hans Böckler Foundation is conducting surveys of German companies under Chinese ownership that shows Chinese investors are getting more involved. Oliver Emons, a researcher at the foundation, says:
Pressure on jobs has increased…while new ownership has begun playing a greater role and some are clearly primarily interested in acquiring know-how.
It's clear that China's aiming to become a viable competitor in advanced manufacturing. Check out the link below to learn more about China's strategy and what it means for Western companies:
Chinese Expansion Has Germany on the Defensive – Editorial staff, Der Spiegel
5. Blockchain could improve manufacturing by helping collect and validate production data
Manufacturers face numerous challenges due to a lack of transparency. Vetting suppliers, validating certifications and even measuring plant or machine performance are all made more difficult because manufacturers can't access data.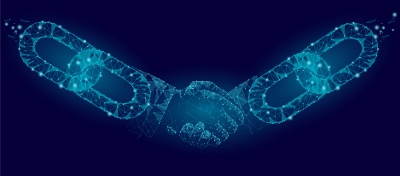 But researchers at North Carolina State University have now found a way to potentially change this by using blockchain technology. They connected a computer numerical control (CNC) machine to Ethereum, a popular blockchain-based computing platform. Then they programmed the machine, using what are called "smart contracts", to track and record data about itself during operation.
As a result, blockchain technology allows the machine to collect data and record it to a ledger that's shared with other machines. The smart contracts set rules and penalties that govern the data exchange. This ensures all the machines on the blockchain network can "see" the new data and partake in validating them before once they're added to the shared ledger.
What are blockchain's potential widespread benefits and challenges for manufacturers?
Many new possibilities are apparent if we can reliably collect and share manufacturing data on a blockchain network. Access to verifiably accurate data makes it much easier to diagnose problems and forecast and avoid future ones.
For example, importers hoping to source particular products could quickly see a factory's manufacturing capabilities with greater transparency than even a formal audit might provide. Machines connected along the same network could confirm compliance and certification for other machines. And engineers could more easily maintain equipment by getting real-time feedback, not just from all their equipment, but also from any other equipment in the network.
Widespread use of blockchain technology in manufacturing presents some challenges, including how to incentivize adoption and what data businesses are willing to share. But there are likely some exciting changes ahead. Learn more from reading the article in the link below:
Meet the Blockchain for Building Better Widgets, Cheaper and Faster – Mike Orcutt, MIT Technology Review
---
We're constantly scanning the web for top manufacturing stories and news. If you'd like to submit an article for consideration for our weekly Best in Manufacturing, send us a message and let us know.