If you suddenly needed to announce a massive recall of your core product, what would be the effect on your company's reputation?
If, like most of our readers, you intend to manage a profitable business and continue producing quality products and services, of course you would consider this.
But what if we told you we have simple measures to minimize your risk of product recalls?
We cannot guarantee that you will heed our advice, but we guarantee that it can help you avoid future problems BEFORE a recall. Here are five easy steps to avoiding a product recall:
1. Check the CPSC recall list
The US Consumer Product Safety Committee (CPSC) is an independent agency of the US government responsible for regulating the sale and manufacture of more than 15,000 consumer products. The CPSC publishes almost daily bulletins detailing recent product recalls. These include item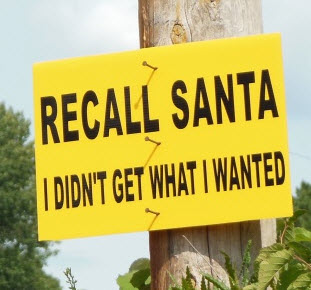 and manufacturer name, description, number of units recalled, retailers that sell the product and more. Even if you are an industry veteran, you will definitely want to check the CPSC recall list because:
Recalls can be very expensive, particularly if they are due to safety concerns or design flaws. Seeing recalls for similar products can help you to prevent them BEFORE they happen.
It helps to be knowledgeable about how other companies, especially competitors, are handling the fallout of a recall to minimize damage and move forward.
You can subscribe to CPSC's free newsroom feed by entering your email address on their website. If you are preparing to launch a new product, this is one mailing list to which you NEED to subscribe.
2. Have an independent party conduct a product design review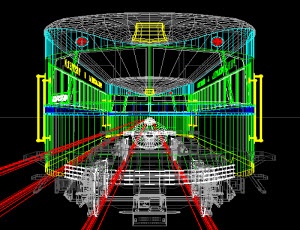 Avoid recalls by hiring a professional quality control team to review your product design. Many products have very strict, but transparent, rules concerning product design and safety. Playground equipment, cribs & beds, or any other products that could potentially tip over or collapse are a huge potential liability. Another example would be products like coffeemakers or any electrical appliance that might pose a risk of injuring the consumer. These are all products with specifications that must meet certain regulations with which a knowledgeable third party would be familiar.
Lab testing is another way to foresee potential issues with a product prior to mass manufacturing. There are a myriad of specialized labs available for conducting sophisticated testing to pinpoint any concerns or deviations from product or materials specifications that might appear in a sample. Labs that specialize in mobile phones, for example, will generally test display, camera, antenna, battery, GPS, Wi-Fi, and much more. Don't wait until a bulk order is completed at a factory before having a sample approved!
3. Verify the supplier
It is always recommended that you verify each supplier that you plan to utilize prior to placing an order, and this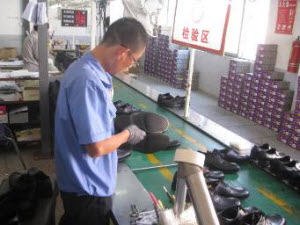 recommendation rings especially true with regard to reducing your risk of a recall. An independent Supplier Review can set your mind at ease by answering pertinent questions like:
Does the factory in question understand and check product safety standards?
Does the factory submit random samples to an outside lab for testing? Does it have its own lab for this purpose and, if so, can it provide the related documentation?
Does the factory have an internal quality department, and is the department able to halt the production line in case of any lapse in quality or is there significant lag time with correction?
Has the factory been involved in recalls before and, equally important, how did the staff deal with it? They should be able to provide you with records of the issue and their corrective actions.
All of these questions are highly relevant to an understanding of your own recall risk with a particular supplier. Choosing a legitimate supplier begins with due diligence. Do your homework!
4. Conduct a product inspection
At this point you may find that one of the main ways you could fall victim to a product recall is if the materials or processes you tested in Step Two are not actually being used by the factory as directed by you. So how do you verify that the materials and quality are consistent with your specifications? The only way to be sure of the manufacturer's product quality before shipping is to conduct an inspection at the factory.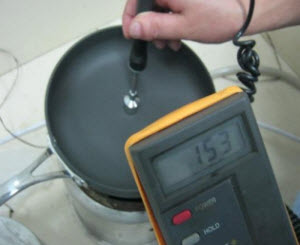 An effective inspection begins by establishing expectations for the final product, and you can do this by developing a detailed QC Checklist for use by the auditors on the ground. A professional QC firm can assist you with checklist development. Whether you have a third party going to the factory or you are doing your own inspecting, you will want to verify the factory's list of raw materials, sub- and intermediate assemblies, sub-components, parts and the quantities of each, commonly known as a Bill Of Materials (BOM). Finally, no inspection is complete if it does not include on-site testing to check the intended function of the product. There are specific tests you can do on-site for each product type, such as cookware or footwear, to accomplish this. Make sure that you have a QC team to inspect your products and ensure that you and your factory are on the same page.
5. Take the instruction manual seriously
This last point might sound simple enough, but it is one that can lead to product recalls due to a failure to follow. For some companies the instruction manual is a forgettable afterthought, so much so that in many cases they even leave it to the Chinese factory to create! If people don't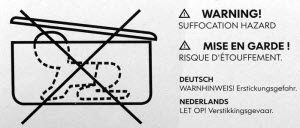 understand your product, including its proper use, cleaning and maintenance, you are likely headed on the dark path towards a major problem. Imagine the negative fallout resulting from a recall due to an instruction manual failing to EXPLICITLY state the proper safety procedure for a complicated, and potentially dangerous, piece of equipment? The manual must be clear for the layman consumer, tested, and professionally written & translated, as necessary.
A product's instructional manual can also affect the way a lab performs its testing. Does the manual make specific claims that need to be verified, such as maximum voltage allowed for the product? Does the manual include instructions that could lead to improper assembly or use? Depending on the intended market of sale, some items may require packaging with specific warning labels in conjunction with the manual. "CHOKING HAZARD" and "AVOID EXPOSURE TO DIRECT SUNLIGHT" are common examples of warnings that aim to prevent product recalls due to product safety and misuse concerns. Make sure that you are overseeing the creation of an effective instruction manual so that the target customer is able to understand your product and use it safely.