Learn about China's new free trade zones, how tariffs are hurting the electronics industry and "hijacked" reviews on Amazon in this week's roundup.
Best in Manufacturing – September 15, 2019
Each Sunday, we publish a list of top articles and other content related to manufacturing in areas like quality control, product development, supply chain management, sourcing, auditing and law.
1. China establishes six new free trade zones to improve trade ties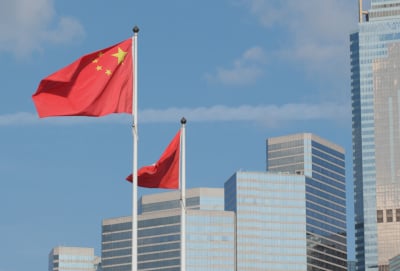 Since the U.S.-China trade war began, the Chinese government has been seeking ways to offset the impact of U.S. tariffs and find new trade partners. The government recently announced it will establish six more pilot free trade zones (FTZs) to boost China's economy.
After establishing its first FTZ in Shanghai in 2013, China has built 11 more FTZs in the past six years. By adding six new FTZs, China now has 18 FTZs in total.
Establishing new FTZs is a strategic move to deepen China's economic reform and open the country up further to global trade. Plus, beneficial trade policies in FTZs are likely to attract more manufacturers to these areas. The FTZs can help China move its manufacturing focus from coastal areas to inner regions and strategic border regions.
Wang Shouwen, Chinese Vice-Minister of Commerce, says the six new FTZs will help attract foreign investment:
Foreign investors, including those from Europe and the US, are all strongly interested in investing in [China's] free trade zones. We believe the six newly approved free trade zones will also become hot destinations for foreign investment.
What's more, the Chinese government has also announced it will expand the Shanghai FTZ to further attract foreign investment.
New FTZs tasked with different projects based on location
The six FTZs are all located in different provinces, including Shandong, Jiangsu, Guangxi, Hebei, Yunnan and Heilongjiang. Some of the FTZs are in underdeveloped areas and will help to support local economies.
Shandong and Jiangsu had the second and third biggest province economies in China in the first half of 2019. But Guangxi, Yunnan and Heilongjiang rank among the bottom of China's provinces by GDP.
According to the Chinese government, the six new FTZs will be assigned with different tasks and differentiated reforms according to their geographic benefits. The goals of each FTZ include:
Shandong FTZ:

Located on China's northeast coast, the Shandong FTZ is assigned with developing the marine economy and trade

. This FTZ also

aims to strengthen economic partnerships with Japan and South Korea.
Jiangsu FTZ: Located on China's east coast, the Jiangsu FTZ will focus on overseas investment cooperation. The FTZ will also promote innovation-driven development in the manufacturing industry.
Guangxi FTZ: Guangxi is located in southern China and borders Vietnam. This FTZ will be a new international land-sea trade corridor with the 10 ASEAN countries. It will also promote cross-border sales and logistics through the maritime Silk Road.
Hebei FTZ: The Hebei FTZ site is located on China's northeast coast. The goal of this FTZ will be to integrate Beijing, Tianjin and Hebei through "big data", digital trade and sustainable finance.
Heilongjiang FTZ: Bordering Russia, the Heilongjiang FTZ will be a logistics hub to ease the cross-border trade. The government hopes the FTZ will encourage companies to look for more opportunities abroad.
Yunnan FTZ: Yunnan is located in southwest China and borders Myanmar, Laos and Vietnam. The FTZ will promote cross-border trade and logistics, as well as

accelerate the construction of

the Bangladesh-China-India-Myanmar (BCIM) Economic Corridor

.
Shanghai expands FTZ and adds new incentives
Aside from establishing new FTZs, the Chinese government also plans to keep developing its older FTZs. In early August, the Shanghai government doubled the size of the Shanghai FTZ by expanding it to include parts of Lingang, an area located at the southeast tip of Shanghai. Miao Bowen, head of industrial and logistic services at CBRE Eastern China, said:
The script of Lingang FTZ encompasses a wide range of industries, from advanced manufacturing and innovative technology businesses to logistics and services.
The Shanghai government has also issued 50 new rules to lure foreign investment in the expanded Shanghai FTZ. Here are some specific incentives:
Immediate work permit: Overseas students who want to start new businesses in the free trade zone will be granted work permits directly.
Income and housing subsidies: The Shanghai government will offer income and housing subsidies to foreign workers to offset higher income tax rates in Shanghai compared to Hong Kong.
Lower corporate income taxes: Manufacturing companies that do business within the fenced customs areas of the FTZ can enjoy lower corporate income taxes.
Corporate income tax rates cut: The government will cut corporate income tax rates in the Lingang FTZ for companies in preferred industries like integrated circuits and artificial intelligence.
Follow the link below to learn more about China's new free trade zones.
China extends pilot free trade zones to strategic border regions – Orange Wang, South China Morning Post
2. Electronics industry suffers huge impact under new tariffs
Under the escalating trade tensions of the U.S.-China trade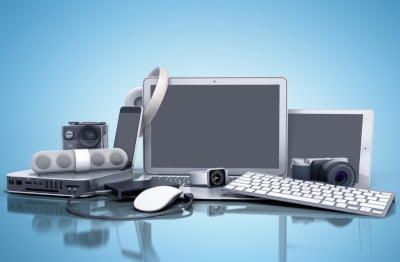 war, the U.S. electronics industry is facing increasing pressure due to new tariffs.
Previous tariffs mainly focused on electronic components, but the new tariffs take aim at finished products. According to the Consumer Technology Association (CTA), the trade war has already cost electronic companies $10 billion. But new tariffs could increase costs by another $1 billion per month.
The U.S. Trade Representative (USTR) split List 4 into two parts, 4A and 4B, in August to impose tariffs separately on different products. Since September 1, products on List 4A now bear 15 percent tariffs.
Here are some of the affected consumer electronics under List 4A:
TVs
Smartwatches
Desktop computers
Digital cameras
Lithium batteries
Drones
Meanwhile, List 4B tariffs will take effect on December 15, affecting popular electronic products like smartphones, laptops and tablets.
Even leading electronics companies like Apple aren't spared from tariffs
List 4 covers a wild range of products and even leading electronics companies like Apple are not spared from its impact.
Apple assembles most of their products in China. Apple's "iPhone City" in Henan, China, produces half the world's iPhones. In March, Apple's Chinese suppliers outnumbered U.S. suppliers for the first time, accounting for 41 percent of Apple's top 200 suppliers.
In its letter to the USTR, Apple said "all of Apple's major products, including iPhone, iPad, Mac, AirPods, and Apple TV" are under List 4. The tech giant also said "U.S. tariffs on Apple's products would result in a reduction of Apple's U.S. economic contribution".
So far, Apple hasn't raised prices for 19 products currently under tariffs. Analysts from JP Morgan say Apple might absorb the tariffs itself rather than raise prices for consumers. But absorbing the tariffs might cost Apple $500 million if it doesn't raise prices.
Bronwyn Flores, a spokeswoman for the CTA, said this round of tariffs could impact holiday season prices:
You're not likely to see price increases for consumers starting Sunday. But you might start to see it in November for Black Friday…You're going to start to see these price increases this holiday season.
Electronics companies can still save their businesses
Under harsher tariffs, brands and companies must find ways to save their business without losing customers.
Some companies have already raised their prices to mitigate tariffs. For example, LG Electronics raised the price of its washing machines by 4 to 8 percent in March.
Other electronics companies are relocating production lines to other Asian countries. Google is moving its Pixel manufacturing lines from China to Vietnam to dodge tariffs.
Aside from raising prices and uprooting supply chains, companies can also mitigate tariffs by "applying for exclusion" from the tariff list. Apple has previously applied for and received exemptions.
A company can request exclusion for a particular product within a tariff subheading from the USTR. Once approved, all imports of this specific product won't be taxed, even if other importers didn't file an exclusion request. The USTR will evaluate the availability of the product outside China as well as the economic harm caused by tariffs when considering exclusion requests.
In 2018, the USTR released a product exclusion process for Chinese products subjected to Section 301. But the USTR hasn't released the exclusion process for List 4 yet.
Follow the link below to learn more about how tariffs are impacting the electronics industry.
The trade war has already cost electronics companies $10 billion and it gets worse on Sept. 1 – Kif Leswing, CNBC
3. The Amazon review you're reading might be "hijacked"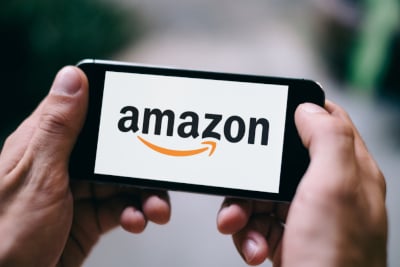 There are 2,776 products sold on Amazon per minute as of April 2019.
Overwhelmed by the huge number of product listings on the platform, many consumers look at product reviews to separate high-quality products from low-quality ones. But the "hijacking" of Amazon reviews is deceiving many consumers.
Hijacking reviews is a trick sellers can use to improve their Amazon ranking and attract more sales. Sellers can hijack abandoned pages and claim old reviews for their products. There are thousands of abandoned listings on Amazon for discontinued or outdated products.
For instance, one of Amazon's house-label Pinzon mattress toppers was hijacked to sell a five-pound weighted blanket for kids. If a listing has a lot of 5-star reviews and positive comments, it's likely to be hijacked multiple times. That why sometimes consumers see similar reviews repeated on the same listing.
Rachel Johnson Greer, a consultant for Amazon sellers, says hijacking is creating a chaotic atmosphere on the site:
There are more than 2 billion listings on Amazon, and they never die. When a product is discontinued, the listing just sits there, ready to be hijacked, and in the sea of goods, abuse is rarely noticed — even when it concerns Amazon's own brands.
Open access to Amazon listings makes hijacking easy
Amazon is an open platform and its product listings are open for all Amazon sellers to edit. A black-hat seller can change the image and text to show a different product and draw traffic to it. A black-hat seller can also add unrelated products as "variations" on the same listing.
Other sellers can report hijackings to Amazon once they detect the hijacking on popular listings. But many hijacked abandoned listings remain live until detection.
Only Amazon's Seller Support staff can modify listings for Amazon's own brands. But sellers can contact Amazon Seller Support to change the listing—and sometimes get away with hijacking them too.
Greer, who also is also a former Amazon employee, said the Seller Support team doesn't check these requests carefully. She said the team is based overseas and overworked. And the team isn't well-trained on how to detect hijacking accurately, as the turnover rate of the team is high.
Amazon has taken down several hijacked listings shortly after they were revealed. An Amazon spokesperson said the company will follow their existing guidelines to stop further hijacking:
…we have clear guidelines about when products should be grouped together and we have guardrails in place to prevent products from being incorrectly grouped, either due to human error or abuse.
Meet Amazon seller performance targets for higher listing rank
Many sellers don't think Amazon is doing enough to protect fair competition on the platform. Hijacking of product listings makes it harder for sellers who follow Amazon's guidelines to compete for high rankings.
Amazon sellers have plenty of ways to gain a higher ranking under Amazon's A9 algorithm without resorting to hijacking. If you're a new seller on Amazon, meeting Amazon seller requirements is the first step to ranking higher (related: How to Meet Amazon Seller Requirements When Importing from Asia).
One factor in Amazon's ranking algorithm is how your business meets seller performance targets, especially when there are multiple sellers of a product. Amazon will rank your product listings higher if your business performs better in meeting the targets. Otherwise, Amazon might rank your listing lower or otherwise penalize your business.
Here are some specific requirements included in this performance target:
Order defect rate: This is calculated from card chargebacks and 1- or 2-star ratings. Keep your rate below 1 percent.

Pre-fulfillment cancel rate: This means the number of seller-fulfilled orders cancelled by a seller prior to ship-confirmation. Keep your rate below 2.5 percent.
Late shipment rate: This rate refers to all deliveries occurring after the expected delivery date. Keep your rate below 4 percent.
Selling on Amazon is the major league of ecommerce and you must be well prepared to rank high on the platform. In the end, hijacking product listings is unlikely to bring long-term success. Only high-quality products can survive the ecommerce fight and bring you long-term sales.
Follow the link below to learn more about hijacked reviews on Amazon.
Even Amazon's own products are getting hijacked by imposter sellers – Josh Dzieza, The Verge
---
We're constantly scanning the web for top manufacturing stories and news. If you'd like to submit an article for consideration for our weekly Best in Manufacturing, send us a message and let us know.