Meeting Amazon seller requirements isn't necessarily hard. But if you want to make a fortune, you must come well prepared. Putting in the time and effort now will help you successfully play ball in the major league of ecommerce.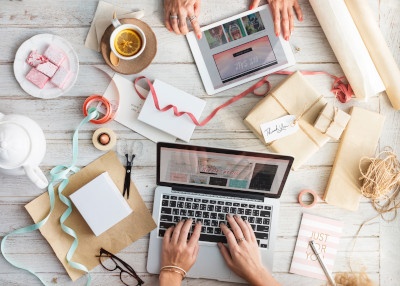 Amazon is strict. So strict that they suspend sellers that fail to keep the product defect rate and late shipment rate below their seller performance targets. One late, or defective, shipment can result in a suspended sellers account.
In this article, Fredrik Gronkvist, co-founder of Chinaimportal.com, explains what all Amazon sellers importing from Asia must know to stay above the water.
What are Amazon's seller performance targets?
The Amazon seller performance targets set limits on the number of allowed product returns, defective units and late deliveries. Specifically, Amazon requires that sellers keep the numbers below these limits:
Order defect rate

: < 1 percent (calculated from card chargebacks and 1 or 2 star ratings)

Pre-fulfillment cancel rate

: < 2.5 percent (the number of seller-fulfilled orders cancelled by a seller prior to ship-confirmation)

Late shipment rate

: < 4 percent (all deliveries occurring after the expected delivery date)
As explained on this page, you may end up getting your account suspended if you exceed these Amazon seller performance figures. Pretty serious to say the least.
Clearly, Amazon's objective is to ensure that customers receive products on time and according to the product description. Meeting Amazon's seller performance standards all comes down to a solid customer experience.
But from a seller's perspective, it's a lot to live up to.
Imagine that you ship your items directly from a factory in China or Vietnam to an Amazon fulfillment center. Everything seems to be on track, until you receive a flood of low ratings due to a number of product defects in the final goods.
This flood of low ratings would significantly add to your order defect rate.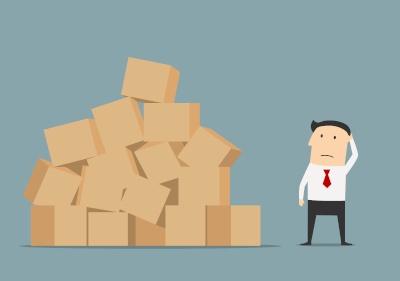 If you don't inspect your goods prior to shipment, you can ruin an otherwise healthy business with just one shipment.
Now, picture that your products are delayed by the supplier, or held up by customs for whatever reason. A few late or cancelled shipments later, and you'll jeopardize your pre-fulfillment cancel rate or late shipment rate.
For importers, ensuring Amazon seller performance success all boils down to two targets:
Ensure a low product defect rate.

Preferably below 0.5 percent. The only way to verify this is by ordering an on-site quality inspection before shipping the goods.

Ensure your shipments arrive on time.

Manage expectations with your supplier. If your supplier tells you that they need 30 days to produce a batch, assume that they really mean 70 days.
How can importers control and improve their Amazon order defect rate?
The key to controlling your Amazon order defect rate is to implement a rigorous quality assurance process, which also requires that you actively work to prevent quality issues.
There is no single trick to improving your Amazon order defect rate. But rather, you'll need to take a series of continuous efforts throughout production:
Create clear product specifications your supplier can understand.
Work with high-end suppliers (e.g. look for suppliers with BSCI / Sedex and ISO certification and vet their capabilities through a quality audit).
Approve pre-production samples. Never place an order before you have approved samples for every single product you launch.
Sign a sales contract with your supplier (covering product specs) to make sure they understand your quality standards.
Book an on-site quality check during production (e.g. before assembly) to spot and halt early stage quality issues.
Book a final, on-site quality inspection before shipment.
Make sure you never pay the order balance until the quality inspection result is in and the order is approved. Make sure your supplier understands that you'd rather lose the deposit and dump the order on them than accept a batch with an above-the-limit defect rate.
Luckily, companies like InTouch Quality make it easy to book quality checks online.
What is the Amazon seller's responsibility for legal and product safety compliance?
Ensuring compliance is always, without exception, the importer's responsibility. Before I go into details, I want to explain the basics of product compliance.
In general, product compliance covers the following aspects.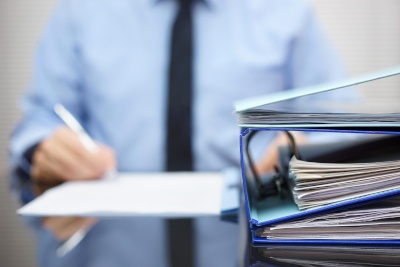 Product safety (e.g. ASTM standards)

Chemicals and heavy metals restrictions (e.g. CPSC limits, CPSIA, CA Prop 65)

Product and packaging labeling (e.g. country of origin, CPSIA tracking label, FCC mark)

Documentation requirements (e.g. Children's Product Certificate, test reports)

Lab testing requirements
That said, compliance means different things for different products. For some products, it's sufficient to make sure they're correctly labelled, while no lab testing or documentation is required.
For other products, such as toys and other children's products, the compliance requirements are far more strict--involving testing, labeling, documentation and meeting mandatory safety standards.
It goes without saying that there's a big difference, in terms of risk level, between a t-shirt and a power bank designed for young children.
So, how does Amazon verify that listed products are compliant?
Amazon can either do a product compliance review before you list a product or after you've already listed it. What I find interesting is that Amazon's compliance experts tend to be stricter than those working for the actual government agencies implementing and enforcing these regulations.
For example, last year one of our clients tried to list a product on Amazon, only to get rejected. Amazon requested all relevant product compliance documents, including test reports.
The seller provided an old test report, issued by the supplier. This document was, however, rejected by Amazon--as you cannot prove that an old test report is valid for a product made at a later date. Further, while the test report may be for same SKU (Product ID), test reports don't list every single component and material.
A typical misconception among Amazon sellers is "other sellers already import the same product, therefore I don't need to bother". This is completely wrong, as a product is not "the same product" simply because it looks the same on the outside.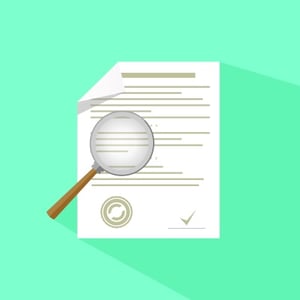 Both Amazon and the CPSC know this.
Even if all products come from the same supplier, each product doesn't necessarily have the same materials and design features. Hence, you cannot use compliance documents for another importer, or one issued for a batch made three years ago--or even two months ago.
Let's say that I want to sell children's products in the U.S. This requires that I show full compliance with CPSIA, which in turn requires that I provide the following:
ASTM test reports (valid for my specific product)

Children's Product Certificate

Tracking Label

Testing Plan
Further, the CPSC requires lab testing only be performed by U.S. accredited testing companies, which include, among many others, SGS and Intertek.
The bottom line here is that, as an importer, you always have to go through the entire compliance process, from A to Z. There are no shortcuts or "hacks", regardless of what your requirements or supplier or other Amazon sellers might tell you.
Products must be safe under all circumstances.
What are the Amazon seller requirements for packaging and labeling?
Amazon's packaging and shipment labeling requirements depend entirely on how you intend to deliver the products.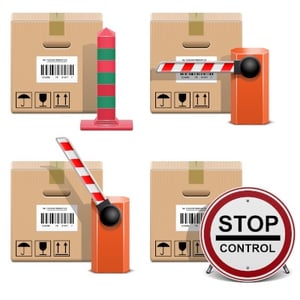 Let's start with Amazon FBA packaging requirements.
Amazon FBA packaging requirements
Each box must carry an Amazon shipment label.

Otherwise, Amazon cannot identify the incoming cargo at their distribution centers. You can download and send this label to your supplier as soon as you've created a shipment.




The labels must be applied to all 4 sides of the shipping box.

Provide visual step-by-step instructions to your supplier, explaining how to print and affix the labels correctly. Make sure to follow up with a pre-shipment packaging inspection to verify the boxes are correctly labeled.




Each item must carry a barcode.

Ask your inspectors to scan barcodes during a pre-shipment inspection to

ensure they're scannable.
Seller fulfillment
With seller fulfillment, or fulfillment by merchant (FBM), you can manage deliveries on your own or through a non-Amazon fulfillment center.
If this this what you opt for, packaging compliance typically comes down to using your selected delivery company's shipment labels (e.g. Fedex's) and meeting their specific requirements, rather than Amazon's seller requirements.
Conclusion
Selling on Amazon is the major league of ecommerce. Fortunes can be made, but you need to come well prepared.
In practice, this means that quality assurance processes must be in place to ensure product quality. And you need the capital and foresight to manage deadlines with your supplier and restock months before your initial batch sells out.
Meeting Amazon seller requirements is not necessarily that hard, as long as you put in the time and effort to implement order procedures that involve pre-shipment quality inspections and plan for any delays when reordering.
Finally, don't even think about placing an order before you understand all applicable product regulations in your target market. You've only got one chance to get it right.
---
How do you meet Amazon seller requirements when working with overseas suppliers? Share your tips in the comment section below!