Want your product to be one of the 608 million packages Amazon ships per year? Packaging inspection can help you ensure you comply with Amazon FBA packaging requirements before shipment!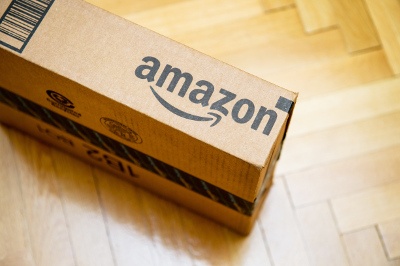 Did you know Amazon ships an estimated 2.5 billion packages per year? That's more than 9,500 packages every minute!
Amazon's meteoric rise in Western ecommerce markets is partly due to the success of its advanced fulfillment platform, Fulfillment by Amazon (FBA). With Amazon FBA, you can ship your products directly from your factory to Amazon warehouses to be delivered immediately when the product sells online.
Amazon FBA, much like dropshipping, greatly limits the burden of logistics for importers. Without needing to warehouse, you probably don't even need to actually touch the product yourself. But this ease in doing business often comes with less transparency into your product quality. When you don't see your product yourself before sale there's greater risk that your goods won't meet Amazon's labeling, packaging and safety requirements.
Pre-shipment packaging inspection, along with inspection of your products, can help you ensure product quality and conformance to Amazon's requirements (related: Packaging Inspection Guideline [eBook]). And your attention to quality can make you more competitive among the growing number of importers in the Amazon FBA space.
Consequences of failing to
meet
Amazon
FBA requirements
Amazon has clear and strict requirements for the packaging of items distributed through their FBA platform. These are outlined in their FBA Quick Start Guide, including the following warning:
Failure to comply with FBA product preparation requirements, safety requirements, and product restrictions may result in the immediate refusal of inventory at the Amazon fulfilment center, the disposal or return of inventory, the blocking of future shipments to the fulfillment center, or a charge for any unplanned services.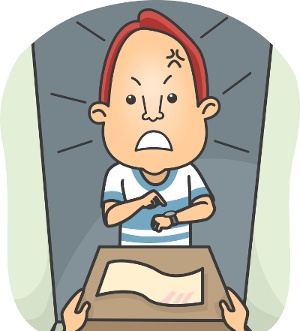 Amazon also notes that order delays may occur if your items require additional preparation or labeling upon arrival at their fulfillment center. And timely delivery is extremely important in the ecommerce industry. A 2016 survey found that 87 percent of online shoppers identified shipping speed as a key factor in the decision to shop with an ecommerce brand again.
Your order could also be delayed at customs if you don't comply with general import procedures. Amazon doesn't take responsibility for incurring any duties applied on the import of goods, nor can Amazon be listed as the "Importer of Record" for your shipment. Amazon can be listed as the "Ultimate Consignee", but only if documentation includes "in care of FBA" on the entity listed. The seller's customs broker must also notify Amazon in advance to obtain the required Employer Identification Number (EIN) or Tax ID number.
Added fees and penalties as a result of not meeting FBA requirements can devour your profits, especially when your margins are already thin. Inspection comes with its own added cost. But the insight it provides can help you avoid more costly penalties and delays due to issues you might otherwise be unaware of.
How to clarify Amazon FBA requirements for your supplier and QC inspectors
Despite Amazon's goliath popularity in western countries, Amazon only enjoyed a 1.3 percent share of the Chinese online retail market in 2016. And although Amazon has taken strides to grow that share, such as introducing Amazon Prime to China, domestic ecommerce sites like Tmall.com and JD.com continue to dominate.
So don't assume your suppliers in China—or in any other country in Asia—are very familiar with Amazon's requirements. Many factories work with buyers who sell on Amazon, and it's true some are familiar with packaging requirements for FBA.
But as the importer and Amazon seller, it's your responsibility to clearly outline Amazon's packaging and labeling requirements for factory staff and ensure they're being followed.
One of the best ways to convey your product's packaging requirements to your supplier is to include them in a detailed QC checklist. An effective QC checklist helps you clearly outline all your product expectations, not just for packaging. Without one, you leave the door open for factory staff to misinterpret your requirements, or miss important details entirely (related: Why You Can't Assume Chinese Factory Staff Always Understand Requirements).
Outlining packaging quality control in a QC checklist
A QC checklist normally covers several areas of requirements, including product requirements, on-site testing, known quality defects and packaging. Packaging is segmented into sections covering specific layers or packaging materials, such as:
Shipper carton, or master carton

: All orders will include this section, as this refers to the carton that is strapped and then palletized or placed directly into a shipping container for export.

Inner carton:

This is an internal carton

within the shipper carton that

often

contain

s

several units

of the product

.

Importers typically use inner cartons

for case-packed products or for extra protection.

Retail packaging, or color box:

This is the individual box

containing the product

, typically with your company's branding. Some importers choose to forgo retail packaging if they're selling

their products online.

Polybag:

Depending on product type,

you might use

a

polybag to protect your product from dust and

environmental exposure, such as high humidity

. Or you might

pack individual units in

polybag

s

, instead of retail packaging

. A

mazon requires

their

sellers

with

a

pparel, textiles and plush

products

to pack

their goods

in a polybag or shrink

wrap

them

.
A QC checklist will also include sections for item checks, including product size, materials, construction and assembly and on-site testing. A pre-shipment inspection is most effective in evaluating your product quality when it includes checks related to each of these sections (related: How Quality Control Inspection Helps Importers Detect Product Defects).
Important checks for Amazon sellers to
perform
during packaging inspection
Given Amazon's specific requirements, there are some checks that are especially important for Amazon sellers to include in their QC checklist. Let's take a look at the sort of checks you should ensure your QC inspectors are performing during each packaging inspection. The following requirements are pulled from the Quick Reference Guide to Packaging and Shipping Inventory to Amazon.
C

heck for proper labeling and barcodes

You can avoid shipping delays by providing your supplier with relevant labels upfront, well before mass production. It's also helpful to include a diagram of how they should be applied to packaging to avoid having labels misplaced on edges that are hard to read or over openings where they can be damaged.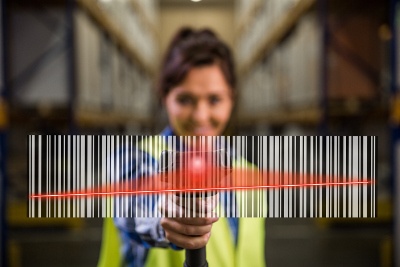 Per Amazon's requirements:
Each box or pallet that you ship to an Amazon fulfillment center must be properly identified with a FBA shipment label in addition to carrier labels.

E

ach unit must

also

have an exterior FBA shipment scannable barcode or label (including FNSKU)

.

Polybag

s

must have

a

scannable barcode that

'

s either scannable through the bag or attached to the outside of the bag.

For case packed products,

any scannable barcodes on the case must be removed. Only units in the case can have scannable barcodes.
QC professionals typically check barcodes and labeling against the importer's specifications during packaging inspection. These inspectors usually carry a handheld barcode scanner to test barcodes and ensure they're scannable.
Check
s
uffocation warnings
on polybags
Suffocation warning regulations for polybags often vary by country, region and state (see B. requirements by state). But Amazon has their own requirements for suffocation warnings for all polybags with a 5-inch or larger opening. Aside from possible repercussions from Amazon, you could face a criminal conviction and fines if you don't comply with legal regulations.
Per Amazon's requirements:
Suffocation warnings must be printed on or attached to polybags

that have

a 5

-

inch or larger opening

.

Acceptable

wording for

warning: "WARNING: To avoid danger of suffocation, keep this plastic bag away from babies and children. Do not use this bag in cribs, beds, carriages or play pens. This bag is not a toy."
Print size of this warning should conform to the following table:
Checking for suffocation warnings and addressing
any related
issue
s
is relatively easy.
Since Amazon allows for warnings to be applied via a label, you can simply ask
your
supplier
to adhere labels on
any
units
missing the proper label
.
You'll want to
ensure
factory staff
use
proper wording
that
complies with Amazon and
legal requirements.
Inspection before shipping will help you confirm these requirements.
Check

durability of

packaging materia

ls

with

an

i

tem drop test

If you're manufacturing soft items like garments or plush toys, an item drop test is probably unnecessary. But for fragile goods, a drop test is a common QC test to ensure the integrity of the construction and packaging of a product. If your product falls within the below categories, an item drop test will be important for selling on Amazon:
If a boxed unit has perforated sides or openings, the product must

withstand

a drop test from 3 feet high.

The box

should not easily open on its own

.

All units containing

liquids,

pellets, powders or granular substances must

withstand

a

3-foot

drop test without the contents of the container leaking or spilling

.

Packaged fragile goods

must be able to

withstand

a

3-foot

drop test on a hard surface without breaking

.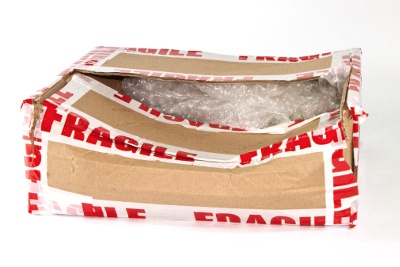 Amazon's suggested procedure for a drop test consists of five drops from 3 feet high, including:
Drop

flat on base

Drop flat on top

Drop flat on longest side

Drop flat on shortest side

Drop flat on a corner
Don't wait until final inspection to conduct this test for the first time. This can lead to delays if your supplier needs to order new packaging materials and repackage units following a failed test.
Instead, clearly outline the testing procedure for your supplier ahead of production so that internal QC staff can check this themselves. You may be planning to send you own inspectors to the factory to confirm. But letting your supplier know about the test early can prevent delays if your supplier needs to change packaging materials in order to pass the test.
You might also consider conducting a carton drop test to ensure the units are packed appropriately within the shipping carton.
C

heck packaging assortment for case packed items

Packaging assortment is another crucial aspect of shipping as an Amazon seller. Clearly outline your assortment requirements within the QC checklist you provide your supplier, as well as in the purchase order (PO). Inspectors can verify assortment before shipping, once the factory has packaged the goods. Independent inspectors will typically sample from each SKU to verify packaging, assortment and quantities conform to the specifications.

Here are Amazon's specific requirements: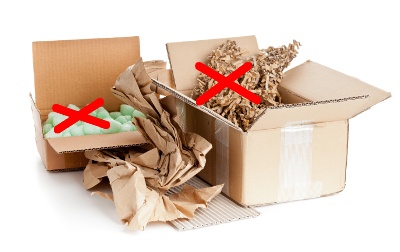 All products in the box

must

have matching SKUs and condition

.

All boxes containing the same product

must

contain equal quantities of that product in each box.

The contents of each box must contain inventory from only one

s

hipment ID.

Amazon doesn't allow you

to

combine

u

nits from multiple shipments in the same box.

Shipment

s

cannot

be packed with packing peanuts, crinkle wrap

or s

hredded paper

. Acceptable packaging materials include foam sheets or cushioning, air pillows, bubble wrap or full sheets of paper

.
Amazon's warehouse receiving team might not scan each unit individually. They'll generally scan one unit from each box and then input the number listed on the carton. If the quantities are incorrect, they'll have incorrect stock keeping records, which could lead to unpredictable backorders of your product.
Conclusion
One of the disadvantages of selling through Amazon FBA is less first-hand oversight into your product quality.
If there are packaging defects in your shipments, you may only hear about them from Amazon or from your customers directly. Amazon may notify you that your goods have been rejected or that they've charged a cost for additional handling, repackaging or relabeling to your account.
But if packaging issues reach your customers, you might only find out from a product return, or worse, a complaint which could severely hurt your Amazon rating. Conducting inspection to before shipping can give you greater transparency and control over your shipments to prevent this (related: 4 Ways Importers Conduct Product Inspection [eBook]).
So take reasonable steps to manage quality control for your packaging and reach new heights of success with Amazon FBA!
---
Do you have any other tips for helping Amazon FBA sellers meeting packaging requirements? Share your pearls of wisdom in the comments section below!