China launches official WTO tariff complaint, nations discuss global ecommerce regulation and IKEA's all-electric delivery fleet in this week's roundup.
Best in Manufacturing – February 17, 2019
Each Sunday, we publish a list of top articles and other content related to manufacturing in areas like quality control, product development, supply chain management, sourcing, auditing, and law.
1. China launches challenge to U.S. tariffs at WTO
Both China and the U.S lodged formal complaints with the World Trade Organization (WTO) at the end of January.
China triggered the official legal process for the WTO to hear Beijing's challenge to U.S. tariffs on $234 billion of goods. And just days later, the U.S. sent 70 questions to the WTO about China's subsidies.
Officials in Beijing and Washington have accused each other of threatening the overall viability of the WTO system since the trade war began.
China is currently fighting a major trade dispute at the WTO against claims it's not a market economy. And the U.S. continues to block the appointment of judges for the WTO's Appellate Body—the top court of world trade.
With just days remaining of the 90-day trade truce, a harmonious conclusion seems unlikely amid the latest WTO tensions.
Cases could reach a standstill without new judges
China's case seeks to block the existing U.S. tariffs on Chinese goods. Chinese officials are asking the WTO to make a formal judgment on the fairness of the tariffs, which they claim violate multinational trade rules.
But the WTO may be unable to rule on the case if the U.S. continues to block appointments of new judges.
The WTO requires a minimum of three judges to hear appeals. While there are normally seven appeals judges, just three currently remain after four have recently finished their terms.
The WTO operates through a consensus, with any single member able to veto a proposed change. And all WTO members must agree to the appointment of new judges.
President Trump has blocked all appointments to the appeals chamber since he took office. He's rejected all changes, refused to put forward proposals of his own, and blocked the reappointment of appellate judges.
President Trump has long vocalized discontent with the organization, claiming unfair treatment and threatening to withdraw at one point. Yet the Trump administration continues to file cases against other members, some of which include China.
And that's what the WTO is for—helping major economies resolve trade disputes. But the system may finally break down come December when two judges plan to step down.
Stalled appeals could increase bilateral trade tensions
China and 70 other WTO members have called for the U.S. to stop blocking judge appointments. But based on the president's veto history, it's possible the two judges won't be replaced when they step down.
With just one judge remaining, the court won't be able to rule on any appeals. This essentially creates a risk of turning every WTO dispute into a mini-trade war.
As of December 2018, there are 12 active appeals from 10 different countries. The appeals range from trademarks and tobacco packaging requirements to measures on imports of steel products.
The WTO has proven to be a keystone of international efforts to prevent trade protectionism. It provides a means of settling disputes and makes the trading system more secure and predictable.
According to the WTO website:
The point is not to pass judgment. The priority is to settle disputes.
The U.S. may claim unfair treatment at the WTO. But without the WTO, the U.S. has no multilateral mechanism to hold China accountable for major trade issues like IP theft, unfair subsidies, or cybersecurity breaches.
At a time of high trade tensions, the very organization created to reduce tariffs and facilitate global trade is facing the biggest crisis in its 23 years of existence.
A harmonious end to the 90-day trade truce may only be a minor victory considering the larger problem that looms.
Follow the link below for more on China's complaint to the WTO.
China brings U.S. tariff dispute to WTO, berates Washington for blocking judges – Tom Miles, Reuters
2. Global ecommerce regulation could take effect by 2020
International eCommerce rules that govern the flow of data and goods are on the horizon.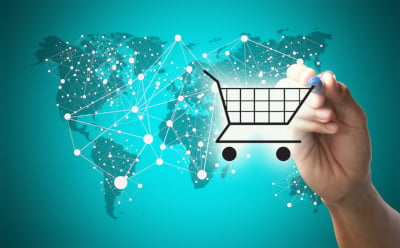 After a closed-door meeting in late January, 76 World Trade Organization members released a joint statement confirming their intent to:
Commence World Trade Organization negotiations on trade-related aspects of electronic commerce.
The global eCommerce market is expected to reach $1 trillion by 2020. Despite this growth, the world lacks shared rules for international ecommerce transactions.
Instead, each country has its own national regulations. This makes it hard for ecommerce companies to maintain compliance and expand operations overseas.
Cross-border ecommerce laws have been a recurring issue in the international community—the WTO first debated how to tax electronic commerce transactions in 1998.
But the new round of talks, which will focus on the international transfer of corporate and consumer data associated with ecommerce, may finally bring peace to a decades-old plight.
Discussions will begin early this summer and agreed-upon rules could be implemented as early as 2020.
Countries have yet to reach a consensus on key rules
The WTO discussions aim to enhance the benefits for all businesses and consumers across the globe. But as of now, eCommerce standards vary greatly between nations.
The U.S. and Japan are pushing for a free flow of information, which would allow companies to bring data "home" for analysis. They also want to outlaw government requests for corporate secrets.
These proposals are likely targeted at China, as Beijing currently:
Bans foreign companies from transferring data outside the country
Forces foreign companies to disclose software source codes
Demands foreign tech companies operating in China to keep servers in the country
The European Union, on the other hand, will likely emphasize privacy protections. Last May, it passed the General Data Protection Regulation (GDPR)—preventing transfers of personal data outside the EU.
The EU is also promoting its digital single market strategy, which aims to tear down unnecessary regulatory barriers between European countries.
Chinese officials have also announced plans to participate in the discussions. The government is opposed to the free flow of data, but a source at the meeting said:
It is upbeat about simplifying customs procedures.
Law could improve customs efficiency for smaller eCommerce transactions
Developing international eCommerce regulations could have a significant impact on customs efficiency.
While world customs agencies are used to processing large-scale B2B transactions, eCommerce is straining customs authority resources.
B2C eCommerce transactions often involve a one-off single shipment from a small company to a residential address. These transactions are harder for customs officials to process because they come from less-established entities.
At a trade event last year, World Customs Organization (WCO) Secretary General Kunio Mikuriya said the rapid growth of eCommerce is bringing a:
Tsunami of small packages to the doorsteps of customs administrations and other regulatory agencies around the world.
And customs requirements continue to pile up for eCommerce companies as online shopping becomes more prevalent. But promoting electric signatures to improve the efficiency of customs work is a major topic on the WTO's agenda.
Seventy-six nations plan to participate in the global eCommerce regulation discussions. While it remains to be seen whether the members can move past their differences, WTO Director-General Roberto Azevedo said:
Starting negotiations with voluntary participants is a positive trend.
Follow the link below for more on the potential global eCommerce rules.
Over 70 nations agree to hammer out global rules for e-commerce – Rintaro Hosokawa, Nikkei Asian Review
3. IKEA achieves all-electric Chinese delivery fleet 6 years ahead of schedule
Last year, IKEA pledged to use electric vehicles for all home deliveries in Shanghai by 2025. But last month, the company announced it had already achieved its goal—6 years early!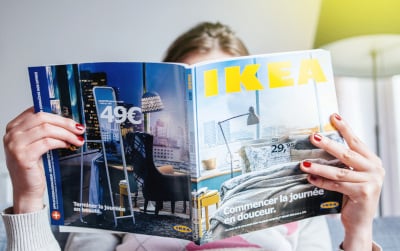 Electric vehicles are just one part of IKEA's overarching goal of reducing the carbon footprint of its products by 70 percent by 2030.
IKEA is also one of 31 members of EV100, a global initiative committed to making electric transport the new norm by 2030. Other members include Bank of America, HP, and Unilever.
It's becoming increasingly common for companies to take on sustainability initiatives. Fortune Global 500 firms today spend around $20 billion a year on corporate social responsibility (CSR) activities.
As more companies engage in CSR initiatives, it's more important than ever to show consumers what your brand brings to the table.
IKEA's initiatives aim to reduce its carbon footprint
According to EV100, the transport sector accounts for 23 percent of global energy-related greenhouse gas (GHG) emissions.
IKEA was one of the first companies to sign onto EV100, which is committed to accelerating the use of electric transport. Electric transport could be a major solution for cutting greenhouse gas emissions and curbing transport-related air and noise pollution.
IKEA hopes to engage the partnership-driven strategy in other cities as well. By 2020, it's aiming for similar results in New York, Los Angeles, Paris, and Amsterdam.
But that's not IKEA's only planned move to cut carbon emissions. Along with employing an all-electric delivery fleet, the company is working to:
Remove all single-use plastics from its products and stores
Use 100 percent renewable energy at its stores
IKEA is also trying to encourage low-emissions transport by changing consumer behavior. It plans to establish smaller stores in urban cores that are easy to reach via public transport.
In 2020, a new IKEA store will open in Shanghai that will connect directly to the city's metro system. And it'll be more than 25 percent smaller than the company's typical warehouse stores.
Creating a CSR program at your company
You don't have to be as grandiose as IKEA when implementing CSR initiatives. But like IKEA, making your supply chain more sustainable might require looking beyond the facility your product is manufactured in.
How are the raw materials for your product sourced? How are your products delivered after the sale? Or disposed of after use?
When creating a CSR program at your company, pick an issue that speaks to your company's values and focus your program around a common theme. IKEA has many smaller initiatives, but they all relate to reducing the company's carbon footprint.
Creating a CSR program is great for the community. But it can also benefit your company in many ways. Among these benefits are:
Cost savings, by using less packaging and less energy
Brand differentiation, by incorporating values into your business model
Higher customer and employee engagement, through connecting on shared values
Follow the link below for more on IKEA's move to an electric delivery fleet.
Ikea debuts all-electric delivery fleet in Shanghai – Barry Hochfelder, Supply Chain Dive
---
We're constantly scanning the web for top manufacturing stories and news. If you'd like to submit an article for consideration for our weekly Best in Manufacturing, send us a message and let us know.