In this week's roundup, let's learn about China's consumer electronics manufacturing , ASEAN's manufacturing capacity and Amazon's anti-counterfeit program expansion.
Best in Manufacturing – September 01, 2020
Each Tuesday, we publish a list of top articles and other content related to manufacturing in areas like quality control, product development, supply chain management, sourcing, auditing and law.
1. China still holds strong capacity in consumer electronics manufacturing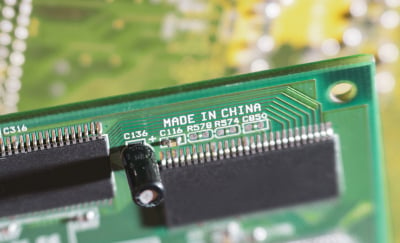 It's not news that manufacturers who have been "boiled" by China are now looking for new manufacturing locations. Meanwhile, China still maintains and holds a strong capacity in manufacturing; specifically in consumer electronics.
For many years, China has continued to be a popular hub for electronics manufacturing. Currently, China is still the largest producer and exporter of consumer electronics in the world. While some firms are relocating from China, there are some brands planning to move their production to China.
For example, large consumers in the electronics industry such as Apple, have discussed a plan to move more assembly work to mainland China. The reason can partly be because of the lower labor cost in mainland China than in its previous manufacturing locations. But this move has caused reevaluation under President Trump's call to "bring manufacturing back to the U.S.".
Futhermore, China is transforming from "made in China" to "created in China". With plans to not only assemble in China, but to also make its own inventions and master core technology. The country unveiled its "Made in China 2025" strategy to reach its goal.
Another phone giant Samsung plans to move some of its manufacturing to India
In addition to China, India is another powerful player in consumer electronics manufacturing, especially mobile phones.
India is now the world's second largest mobile phone manufacturing hub, just behind China. India exported 17 million units of smartphones in 2019 and is estimated to ship more in 2020. There are over 268 phone manufacturing factories in India now and there are more under construction.
In response to India's capacity in phone manufacturing, South Korea electronics giant Samsung might shift a major part of its smartphone production from Vietnam and other countries to India. Samsung will also finalize its plan to produce devices worth over $40 billion in India. An unnamed source told ET:
Samsung is likely to diversify its production lines for making smartphones to India under the PLI (Production Linked Incentive) scheme and this will have an impact in its existing capabilities across various countries like Vietnam.
As for now, Samsung is already running its largest mobile phone manufacturing unit in the world in Noida, a famous phone manufacturing hub in India. If Samsung moves more of its productions to India, this country will become a key supplier to Samsung.
Ensure the safety of consumer electronics
If you are a phone manufacturer, ensuring the quality of your products will be your top priority. You'll want to avoid phone recall cases due to bad quality and functionality. To avoid such incidents, product inspections can help.
Usually, inspections happen during production or when production is 80 percent done. They can help to identify the issues ahead of time and save you time and money. Here we list some common on-site testing procedures during a phone inspection and how can it help to ensure your phone product quality:
Abuse/Fatigue test: This test will operate the functional buttons and switches several times to make sure they are all functioning properly.
Battery short circuit test: This test will simulate a battery short circuiting to check if the battery catches fire or ruptures
Battery charge/discharge test: This is also a test to verify the performance and function of batteries.
Basic function check: The inspector will check the phone and make sure it works normally and up to the standards mentioned in the I/M.
Aside from above, the inspector can also check the specific items under your requirements. You also can always hire a professional third-party quality control company that will create a customized checklist for you.
Follow the link below to learn more about Apple's phone manufacturing plan in Asia.
Apple iPhone assemblers Foxconn and Pegatron feel threatened by China-based manufacturer – Alan Friedman, Phone Arena
2. ASEAN countries are rising on the manufacturing map
Asia is the world's manufacturing hub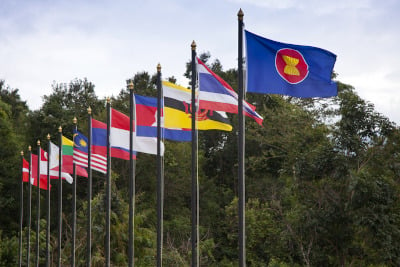 with China as the most famous. This country has attracted so many manufacturers, importers and exporters that help contribute to skilled labor and strong transportation.
But due to the COVID-19 pandemic, the supply chain in China has been seriously disrupted. More businesses started to put relocation from China on their schedules. Where to? ASEAN (Association of Southeast Asian Nations) is a popular choice.
ASEAN is a regional grouping of the following countries: Indonesia, Thailand, Malaysia, Singapore, Philippines, Vietnam, Brunei, Myanmar, Cambodia and Laos. This Asian bloc owns a 654 million population and has strong economic strength. In 2019, ASEAN became the sixth largest global economy at around $3.0 trillion and is estimated to grow at an average annual rate of 4.9 percent.
In fact, the manufacturing shift to ASEAN has been around for a long time. But the recent COVID-19 pandemic will hopefully help accelerate this process.
What are the advantages of manufacturing in ASEAN?
ASEAN countries are growing in a fast speed to catch up with China. These countries have cheaper land and labor. These two factors are critical to the cost of manufacturing. For example, In C&W's global ranking of the most cost competitive manufacturing hubs, Vietnam jumped from 4th to 2nd and ranked just after China.
Also, ASEAN countries are heavily investing in building their industrial parks. Vietnam currently has 260 industrial parks operating across the country and there are 75 more in production. Industrial parks, the manufacturing, storage and transportation can better connect and create a shorten supply chain.
A shorten supply chain is especially important under the pandemic as it can reduce leads times. Thus, importers and exporters can have more control on the production quantities, shipping time and have greater flexibility in response to demand.
Additionally, technologies are pushing the development in some of the advanced manufacturing markets like Singapore and Thailand. New technologies like automation, robotics and 3D printing can help to further reduce the manufacturing cost and improve product quality.
ASEAN is becoming a larger trade partner
With growing manufacturing capacity, ASEAN's trade amount is rising rapidly too. In the first half of 2020, ASEAN replaced the EU and became the largest trade partner to China. From January 2020 to June 2020, China's trade volume has increased 14.7 percent and reached $297.8 billion. This accounted for 14.7 percent of China's total trade.
ASEAN also has a competitive trade relationship with the U.S. In 2018, total goods and services trade between ASEAN and the U.S. amounted $333 billion. This figure is expected to grow more in the future too.
Additionally, ASEAN has created more Free Trade Agreements. As for now, ASEAN has 6 dialogue partners: China, Japan, Republic of Korea, India, and Australia and New Zealand. This Asian bloc is continues to talk trade with more countries for further opportunities.
Follow the link below to learn more about ASEAN's growing manufacturing capacity.
The rise of ASEAN manufacturing – Christine Li and Dominic Brown, Business Times
3. Amazon expands its Project Zero to more countries
On August 11, ecommerce leading company Amazon announced the expansion of its "Project Zero" program to more countries.
Project Zero is an anti-counterfeit initiative first released by Amazon on February 2019. It's powered by Amazon's machine learning technology and will continuously scan the stores and remove suspected counterfeits. The program is made up of three main parts:
Automated protections
A self-service counterfeit removal tool
Product serialization
Before Project Zero, brands would need to contact Amazon and request for removing the counterfeits from websites. Sometimes brands even needed to buy the counterfeits first then prove it to Amazon that it was fake.
With Project Zero, brands can have the power to remove fake products themselves. Amazon will provide brands with a unique code for every single unit manufactured and Project Zero will automatically verify if a "same" product online has the code. So far, Project Zero has removed 50 counterfeiters and their products from its marketplaces.
A wilder protection and more supervisions
According to Amazon, the expansion will cover seven new countries: Australia, Brazil, the Netherlands, Saudi Arabia, Singapore, Turkey and the UAE. In total, Amazon's Project Zero will be available in 17 countries.
Project Zero has been protecting more than 10,000 brands including famous ones like BMW, LifeProof, OtterBox, Salvatore Ferragamo, and Veet. Adrienne McNicholas, Co-Founder and CEO of Food Huggers, said:
We are excited to see that Project Zero is expanding into the new marketplaces. The program has already had a very positive impact on our enforcement efforts and we are glad to see Amazon's continued commitment to protecting our brand across the world.
Furthermore, Amazon established a new unit called "Counterfeit Crimes Unit" to help fight fake sellers. This unit can be seen as a helper to support Project Zero. The new unit will mine the Amazon websites and collect external resources. Then it can locate any suspicious activity that might lead to selling counterfeits.
In addition, Amazon is also calling for the government to provide more resources to investigate the counterfeits and counterfeiters.
Amazon is pushing more third-party sellers to use its logistic service
Apart from Amazon's huge ecommerce market, this giant brand is also occupying the logistics market in a rapid speed. Amazon aims to become a stronger logistic provider as well.
On August 18, Amazon released some new delivery requirements for its third-party sellers. According to Amazon, the new requirements includes deliveries on Saturday and adherence to new one- or two-day delivery metrics. Sellers who failed to meet these requirements might lose their "Prime" label and lose clients.
Amazon's new move can be seen as a potential threat to traditional shippers like UPS and USPS. Although Amazon has already became its own largest package carrier and the fourth largest delivery company, it has a greater pursuit.
Amazon ships 2.5 billion packages a year and now the company itself can now handle roughly 46 percent of items ordered through its U.S. site, according to Wolfe Research. It will be able to ship 65 percent of all its parcels in the U.S. by 2022 according to Morgan Stanley's estimation.
However, as for now, Amazon still relies on USPS for deliveries in rural areas. But Amazon might speed up to build its own network in those areas and be able to cover with its own service.
Follow the link below to learn more about Amazon's Project Zero expansion.
Amazon Steps Up Counterfeit Crackdown – Editor Staff, PYMNTS
---
We're constantly scanning the web for top manufacturing stories and news. If you'd like to submit an article for consideration for our weekly Best in Manufacturing, send us a message and let us know.