In this week's roundup, let's learn about China's export surge, winners amid the pandemic, and ways to achieve sustainable packaging.
Best in Manufacturing – December 22, 2020
Each Tuesday, we publish a list of top articles and other content related to manufacturing in areas like quality control, product development, supply chain management, sourcing, auditing and law.
1. China's exports surge. Is your holiday shipment ready?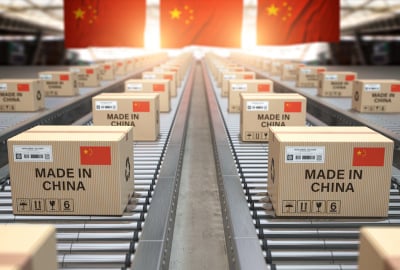 As China is entering a post-pandemic period, the country's exports are now increasing steadily. Moreover, since the coronavirus lockdown is still affecting manufacturing in the west, Chinese exports hit a new record in November.
In November, Chinese exports increased 21.1 percent on a year-on-year basis and reached a new high with $268 billion. This was the highest growth rate since February 2018 and was the sixth consecutive month of export growth.
Specifically, electronics and medical equipment are the most popular products. Shipments of electronic goods surged 24.81 percent and reached $166 billion in November. Meanwhile, shipments of medical equipment soared to 38 percent.
In the past month, China's largest buyer in the U.S., and its trade with Australia continued to grow strongly. However, the demand from the west might not be sustainable. Louis Kuijs, the Asia-Pacific analyst at Oxford Economics, said:
Many COVID-related purchases won't happen again and we eventually expect a global rotation from goods to services consumption as vaccine availability reduces the need for social distancing.
China might become the largest consumer goods market
Aside from a strong performance in exports, China's domestic purchasing capacity also shows a huge potential. In China's 2021-25 development plan and 2035 vision, the country revealed its ambition to become the top consumer goods market in the coming years.
According to the National Bureau of Statistics, retail sales in China reached $6.2 trillion in 2019. China now owns the world's biggest middle-income population, produces the world's largest manufacturing added value, has the most internet users as well as top 500 enterprises. The future looks prosperous.
Lian Weiliang, deputy chairman of China's top economic planning agency, said:
China's retail sales for the first time surpassed 40 trillion yuan in 2019, an increase of more than 42 percent from 2015…We must well take advantage of our super-large market, trying to build a high-quality market system in five years.
But, due to the spray of the COVID-19, the incoming gap in China is widening as the virus hit low-income groups and small business owners harder. If China expands the middle-income population over the next five years, there would be "a huge boost to China's consumption and potential economic growth".
Prepare now as Chinese New Year is approaching
It's not news that businesses all over the world import from China. But due to the special cultural here, you should make some preparation ahead of time to make sure your business won't be affected. For example, have you prepared your shipments to set off before the Chinese New Year? (related: Chinese New Year: Essential Knowledge and Advice for Importers)
Chinese New Year, also called Lunar New Year or Spring Festival, is the most important festival in China. It's the largest annual human migration globally as almost 400 million people travel across China to reunite with their families for the holiday.
The official Chinese New Year holiday in 2021 is from February 11st to February 17th. However, most of the Chinese will take their annual leave on the same time. The operations in Chinese factories will be shut down for at least a month. You might encounter stall production or shipping delays during this period.
How to ensure your products reach your shore on time? Here are some tips:
Increase inventory levels. Do this on your last few orders that will ship before the Chinese New Year to avoid disruptions.

Insist on quality control inspections. Do not cancel your inspections as they can ensure there's still time to take any corrective actions needed.

Work with suppliers you can trust. A trustworthy supplier

with a robust quality management system will fare much better during the Chinese New Year transition.
In conclusion, take extra care of your shipments from China during this period and preparing in advance will help to ensure your products' time to the market.
Follow the link below to learn more about how China exports increased in November.
China trade: exports surge to record levels, as coronavirus lockdowns return to the West – Finbarr Bermingham and Sidney Leng, South China Morning Post
2. Who are the winners amid the pandemic? Businesses that have pivoted to online sales.
2020 is a rather tough year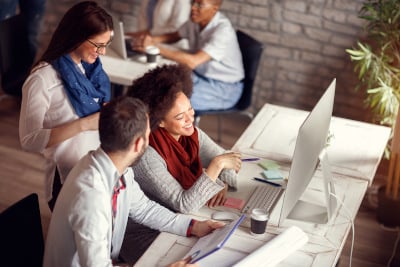 for brick and mortal retailers. About 23% of small businesses reportedly closed their doors during the pandemic. However, there are still winners in the war: businesses that have pivoted to online sales.
According to Adobe Analytics, small retailers have seen an average 110 percent increase in online sales. COVID-19 has sped up their plans and feet for online sales. For businesses who have been struggling with their physical sales, online sales is the life-saving straw.
Additionally, the ecommerce trend has helped platforms like Etsy and Shopify expand their businesses. These websites offer platforms for small businesses to set up their ecommerce stores quickly. Etsy saw a 108 percent sales growth in November comparing to the same period in 2019.
Here is an extra tip for some businesses: the most searched keyword on Esty is "personalized gifts". This shows consumers are looking for ways to make the holiday special. If you are a gift seller, this might be your new business opportunity.
"The website used to be just a marketing tool"
For many of the small physical businesses, websites were not a big part of their business strategies. They preferred face-to-face communications with their customers and posting advertisements in their windows. But since there are much fewer consumers wandering the streets, they turned to improve their e-shops.
Brian Miller, president of Geppetto's, a San Diego, California-based toy store:
Brick and mortar was our strength, and the website [used to be] just a marketing tool. But when Covid-19 happened, we enhanced the website and improved it and added order-online-and-pick-up-in-store.
Let's look at an example here. Mia Semingson is the co-owner of Two Hands Paperie in Boulder, Colorado. COVID-19 has seriously affected her physical business as customers are avoiding going out for shopping.
To save the business, Semingson doubled down on the e-commerce strategy. The store rolled out curbside pick-up for online orders and bought a warehouse in Utah to store products for online shipping. The ecommerce strategy worked out successfully.
Despite the sales decrease in physical store, the company's online sales skyrocketed by 700 percent over the Black Friday shopping weekend compared to last year. The booming online sales helped the company exceed its total sales last year.
Quality inspections for gift and premium products
As all other products, gift and premium items need quality inspections as well. In fact, quality control on gift and premiums can be even more important to the product line. Nobody would like to receive a broken gift and no customer would have a good impression of your brand with a broken premium good.
For gift and premium products, the first look is very important. Quality inspections can efficiently help to identify appearance defects during the workmanship check. Dirty marks, paints, or pinhole on the item will be marked by the inspector.
The inspector will also check the material and the color to make sure you get what you ordered. If it's a batch of premium items, the size, horizontal, and color will be carefully checked to ensure your products pass the standards you want.
Below are some on-site tests that an inspector will conduct on your gift and premium products:
Size & weight measurement

Gift box packaging check

Smell test and hand feeling test

Function check

Wobbly base check

Net weight check
You can always work with a professional third-party quality control company to make life easier. All you need to do is book an inspection and pass the product details and checkpoints to their team. Then you'll receive the inspection results, read through all the details in the report carefully, and schedule your next moves.
Follow the link below to learn more about the reasons that businesses who sell online become the winners.
Small businesses who pivoted to e-commerce saw record sales during Black Friday weekend – Leticia Miranda, NBC News
3. Sustainable Packaging: your first step to reduce plastic waste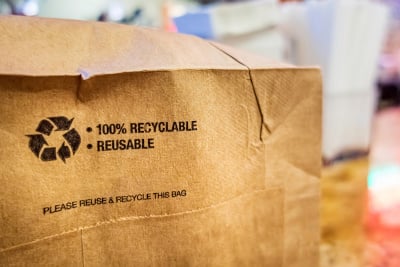 A successful business can consist of many factors. There should be a correct development direction, the right leaders, a united team, good products, effective marketing strategies, and so on. But one other important factor is: packaging.
Packaging is like the clothing of a product. It shows what's inside and protects the product. Plastic, paper, glass, wood, and aluminum are common packaging materials on the market.
Aside from wrapping the product, packaging will affect the consumers' buying interest as well. Packaging is what the consumers see at the first sight. According to a survey in 2019, 72 percent of consumers said that packaging design would influence their purchasing decisions.
Since the world is getting more aware of the significance of being sustainable. Retailers and manufacturers are trying to reduce the use of unrecyclable material and packaging will be a perfect start.
Why is sustainable packaging important?
Sustainable packaging will become an increasingly important index to measure a product in the future. Over-packaged products won't win consumers' hearts and will gradually be abandoned by the market. So why is sustainable packaging important and what are the benefits? Let's find out.
On the global environment side, there's no doubt that sustainable packaging will reduce waste. Packaging generates the most plastic waste in any sector. If the industries shift to sustainable packaging, it will save the globe from the plastic crisis.
On the business side, sustainable packaging will bring more market share. According to the World Economic Forum, consumers are willing to pay more for goods and services from sustainable companies using sustainable materials. Sustainable packaging will help to attract consumers when they are picking.
On the consumer side, using sustainable packaging will cater to their pursuit of environmental protection. It will help to reshape a more sustainable buying habit and to create a better world.
How can businesses start changing from packaging?
The shift to sustainable packaging will be a long-term project and the World Economic Forum provides some practical steps towards it:
Directly reduce the use of packaging. Sometimes, the packaging is not needed at all. Famous retailers like Tesco and Walmart have phased out the use of packaging under some unnecessary scenarios.

Innovate the form of packaging. Packaging doesn't need to stick to the same form. For example, famous beverage company

Carlsberg has replaced the plastic rings holding six-packs of beer with dots of glue that stick the cans together.

Recycle and reuse. If you can't find a way to phase out the use of packaging, find a way to give them second lives! You can always sterilize the packaging and reuse them, for instance, a glass jar.

Use biodegradable materials. Replacing long-lasting plastics with biodegradable materials can help to reduce environmental damage. They will do much less harm to our environment.
Anyway, think with your products' characteristics in mind and you will find the most suitable sustainable packaging of your goods.
Follow the link below to learn more about ways to become sustainable by changing the packaging.
7 ways packaging is changing to reduce plastic waste – Alex Thornton, World Economic Forum
---
We're constantly scanning the web for top manufacturing stories and news. If you'd like to submit an article for consideration for our weekly Best in Manufacturing, send us a message and let us know