China's foreign investment law and what it means for the trade war, Alibaba's partnership with Office Depot and "fast furniture" in this week's roundup.
Best in Manufacturing – March 24, 2019
Each Sunday, we publish a list of top articles and other content related to manufacturing in areas like quality control, product development, supply chain management, sourcing, auditing and law.
1. China's new foreign investment law bans technology transfers
China approved a new foreign investment law last week at its National People's Congress annual meeting. The move comes on the heels of increased criticism over the past year from U.S. officials that China's investment laws discriminate against foreign companies.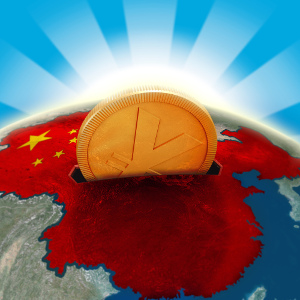 The law will take effect on January 1st, 2020, replacing three investment laws previously in place. The new legislation is a much-needed upgrade to the previous laws which were passed between 1979 and 1990.
A draft of the law was first introduced in 2015 but gained traction during the recent tariff dispute with the United States. Foreign businesses have complained for years that the Chinese government unfairly favors domestic companies and discriminates against foreign companies. But U.S. officials ramped up criticism in the months since the still unresolved trade war began.
President Trump and Xi's meeting to sign a trade agreement has been delayed until at least April, as China has requested the meeting be upgraded to an official state visit. But this law likely signals a big step towards reaching that agreement.
What's in the revamped law?
China hopes to address common criticisms from foreign companies with the law, which include:
Unfair treatment in terms of market access and government procurement of products and services
Forced technology transfers to Chinese partners as a condition of access to the Chinese market
Theft of commercial secrets by domestic companies and lack of IP protections
The law establishes a blanket ban on forcing foreign investors to transfer technology to Chinese companies for access to the Chinese market.
Many foreign companies have complained of needing to share crucial technology and trade secrets to state-owned firms in order to do business in China. For instance, foreign automobile companies were forced to enter into joint ventures with Chinese firms and turn over sensitive product information to manufacture in China.
On IP protection, the new law also establishes criminal penalties for sharing sensitive foreign company information. Premier Li Keqiang told reporters after the meeting that China will also "introduce a punitive damages mechanism to ensure that all infringements will be seriously dealt with".
China also plans to shorten its "negative lists" of sectors where foreign investment is either prohibited or requires special approval. The list currently includes 48 industries and bans investing in fishing, gene research, religious education, news media and television broadcasting among other industries.
Enforcement remains uncertain for foreign businesses
Some foreign business leaders have criticized the law for being too general, leaving many supplementary details up to interpretation. For a country that lacks a strong rule of law, this is concerning for many law experts.
Dan Harris, of the popular China Law Blog, said in a recent post:
The new law sounds good, but the devil will be in the details and like everything else related to China laws the details will be in its enforcement. But right off the bat, you can color me highly skeptical.
A draft of the law underwent two public consultation periods before passage. While this was an improvement from previous laws that lacked any consultation periods, many still found this too brief.
The American Chamber of Commerce criticized the rushed timeline in a statement, saying:
We are concerned that such an important and potentially far-reaching piece of legislation will be enacted without extensive consultation and input from industry stakeholders.
The law also introduced a new national security review process for investments but did not define the criteria for assessing such security risks.
Foreign businesses in China should stay tuned in the coming weeks and months as more information comes to light about the new investment procedures.
Follow the link below to learn more about what we know so far about the law.
China approves new foreign investment law designed to level domestic playing field for overseas investors – Zhou Xin, South China Morning Post
2. Alibaba targets U.S. small businesses with Office Depot partnership
Office Depot's strange new bedfellow might come as a surprise to U.S. consumers—it's Alibaba, the Chinese ecommerce giant.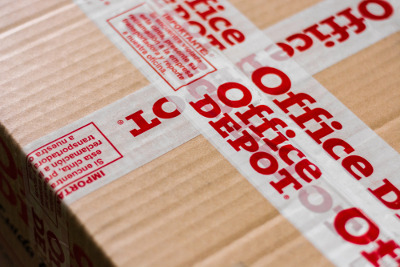 Office Depot has been a trusted source of office and school supplies in the U.S. for decades. But many consumers have started to turn to ecommerce platforms to order such supplies directly to their home or office.
As part of a new "strategic collaboration", Alibaba and Office Depot will launch a co-branded online business-to-business wholesale marketplace targeted at American small businesses.
Office Depot CEO Gerry Smith said of the partnership:
It provides a new channel and new choice for our customers. It's a whole platform of goods and manufacturers for businesses. ... We aren't abandoning retail, but we need to have a B2B platform.
John Caplan, Alibaba's head of North America B2B, underscored the value of Office Depot's U.S. presence, saying:
The reason we partner with Office Depot is their breadth of (business customer) relationship and their assets providing service to small businesses. It's not something Alibaba has in the U.S. We don't deliver next day to small business in the U.S.
Alibaba and Office Depot's websites are already pushing the partnership and celebrating the collaboration with exclusive Office Depot deals for Alibaba shoppers.
Office Depot to distribute orders for Alibaba suppliers
So what exactly do Office Depot and Alibaba each bring to the table in this partnership?
For its part, Office Depot can provide Alibaba with:
10 million+ U.S. business customers
A logistics network with next-day delivery for nearly 99 percent of U.S. businesses
1,800 salespersons
About 1,350 combined Office Depot and OfficeMax retail locations
Alibaba can provide a nice complement to Office Depot's offerings with:
A global network of over 150,000 suppliers and manufacturers, primarily in Asia
An "end-to-end" sourcing, manufacturing and financing platform
The two companies will also sign a supply and logistics agreement later this year, through which Office Depot will accept deliveries from select Alibaba.com suppliers and distribute them to buyers.
Alibaba has found it difficult to penetrate the U.S. market despite pledging to earn half of its revenue from overseas by 2025. Its international revenue currently accounts for only about eight percent of total revenue.
Office Depot's brand recognition in the U.S. could help instill trust in the Alibaba platform among American small businesses. Working through Office Depot could make it easier and more convenient for U.S. small businesses to buy from Alibaba suppliers. And it'll save them from needing to set up their own ecommerce sites and logistic networks.
Partnership to capitalize on growing B2B ecommerce market
With the partnership, Office Depot and Alibaba hope to compete with Amazon's lesser-known platform, Amazon Business. Amazon Business provides the ease of Amazon's fulfillment program, with added optimizations for business-to-business transactions, like quantity pricing and exclusive business pricing.
Bank of America recently projected the ecommerce B2B market could grow to $1.4 trillion by 2021—nearly double the estimated $761 billion market for consumer ecommerce. Bank of America also expects that Amazon Business will capture 10 percent of the B2B market in the U.S. by 2021.
Office Depot hopes to provide small- and medium-sized B2B businesses with more choice and support through its collaboration with Alibaba.
B2B business has already increased to 70 percent of Office Depot's revenue from about 49 percent in 2017 when Smith joined Office Depot as CEO. Could Office Depot's collaboration with Alibaba be the extra edge it needs over Amazon?
Follow the link below to learn more about how Office Depot and Alibaba's collaboration might benefit American small businesses.
Why Alibaba and Office Depot Inked a 'Strategic Collaboration' – Andria Cheng, Forbes
3. Fast furniture: the new Instagram-driven frontier
A new group of "fast-furniture" brands are changing the furniture manufacturing game for the masses—well, at least the masses on Instagram.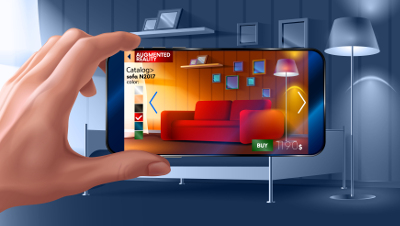 Most of us are probably familiar with the "fast fashion" industry, where fashion brands release low-cost apparel at an accelerated pace to capitalize on fleeting fashion trends. But you might not be aware that a similar trend is taking hold of the furniture industry.
There's a rising base of young consumers who are on the hunt for furniture that just "looks nice". Nice enough to post on their social media. Nice enough to last a year or so until they move. Nice enough without costing an arm and a leg.
The author of this featured article uses this convertible sofa listing on Wayfair as an example. It scores 4.25 stars out of five based on 4,154 reviews. But a closer look reveals the rating certainly isn't for its quality—"It's not the most comfortable, but I can definitely sit on it for a while", one reviewer writes.
This "fast furniture" trend raises two issues for the industry: Are these fast furniture pieces actually knockoffs or counterfeits that infringe on the rights of other designers? And what impact could a rise in poorly-made, replaceable furniture have on the environment?
How the furniture industry is responding to knockoffs
Like the fashion industry, the furniture industry has struggled to address a flood of knockoffs and counterfeits entering the market from lower-cost, Asian manufacturers.
Many furniture designers claim the furniture sold on large ecommerce sites like Wayfair and West Elm are knockoffs of their designs. And these retailers have created an illusion of competition by registering dozens of trademarked brand names for the same essential product offerings.
Large retailers argue that knockoffs drive up the desirability of the original product and make high-end designs more accessible for mainstream consumers. But many smaller brands feel powerless and lack the time, money and energy to fight imitations of their work.
Some brands have started to band together and fight back in response. Be Original Americas, a non-profit which boasts over 100 furniture brands as members, has worked with U.S. customs to seize 38 shipments of replica furniture worth $15.1 million since 2017.
These brands are using informative presentations to educate customs officials about their products and help them detect counterfeits at the border. These presentations help customs agents spot specific signature details on authentic designs and prevent the import of counterfeits that lack these identifying features.
What happens after the piece of furniture breaks?
The furniture industry hasn't garnered as much attention for its environmental waste as the fast fashion industry. Just this past month, British MPs suggested implementing a "penny tax" to help fund clothing recycling schemes and address the fashion industry's waste problem.
But this featured article points out sustainability might be a big challenge facing the furniture industry in the Instagram era. Young consumers care more about what the piece of furniture looks like, and how it reflects on their home and personality, than how long it lasts.
Hannah Martin of Architectural Daily notes:
You have this cycle where people buy something and it breaks and they throw it out and do it all over again. [Previous generations] went to showrooms or big-box furniture stores and sat on the sofa, thought about upholstery fabrics, and physically spent a lot of time with the things.
When furniture isn't built to last, what happens after the piece of furniture breaks and is no longer usable? The Instagram user will probably just buy a new piece and display it in a new post, fueling the product's short lifecycle.
It'll be up to the furniture industry to find a sustainable solution before fast furniture spirals out of control. Follow the link below to learn more about the "fast fashion" trend gripping the furniture industry.
"Fast fashion" furniture has given us a world of crappy couches – Hanson O'Haver, The Outline
---
We're constantly scanning the web for top manufacturing stories and news. If you'd like to submit an article for consideration for our weekly Best in Manufacturing, send us a message and let us know.