In this week's roundup, learn more about the fast-emerging Chinese fashion brand Shein, sunscreen product recall, and the world's second-largest smartphone maker.
Best in Manufacturing – August 03, 2021
Each Tuesday, we publish a list of top articles and other content related to manufacturing in areas like quality control, product development, supply chain management, sourcing, auditing and law.
1. China's Shein Emerges as a Rising Star in Fast Fashion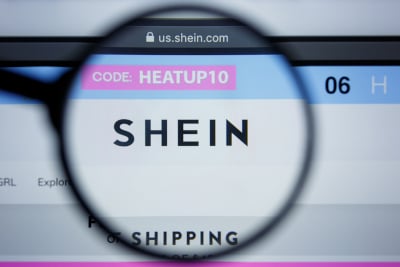 Fashion is everlasting and the pursuit of styles keeps pushing this industry forward. This pursuit didn't stop even during the COVID crisis.
From shopping in physical stores to making orders on online stores, customers have already re-shaped their shopping habits. Thus, many brands are now leveraging more on ecommerce to gain more market share. And during the shifting, there is one brand emerging quietly: Shein.
For customers who search for fast fashion online frequently, Shein must be a name that is frequently seen. Created in Guangzhou, China, in 2008, this Chinese fast fashion brand is now shipping to over 220 countries and regions worldwide. Its sales nearly reached $10 billion in 2020.
According to a June report, Shein is now the largest fast fashion retailer in the U.S. This brand even has more app downloads than Amazon in the U.S. Shein is now a strong player in the fast fashion field.
What is Shein's secret of success?
Unlike the fast fashion giants that we are familiar with, Shein doesn't operate any physical stores. Though it holds some pop-ups sometimes, the brand is 100 percent digital – you can only shop a Shein outfit from its online stores or ecommerce platforms that they partner with, like Amazon.
Selling solely online, Shein's success is contributed by its efforts on social media platforms. As early as 2012, Shein has started to partner with fashion bloggers and influencers for giveaways to promote its products.
This brand is now extremely popular among Generation Z for its activities and posts on TikTok, Instagram, Facebook, and Pinterest.
What's more, Shein's supply chain operates in a different way as well. Usually, the fast fashion brands will manufacture a bulk of products at one time and then ship them to stores worldwide. But Shein only makes around 100 pieces per style and then keeps an eye on the market later. If a product goes viral suddenly, Shein can then place big orders and gain market share quickly.
Matthew Brennan, a Beijing-based writer and analyst of Chinese technology, commented:
Shein doesn't work with very large factories but [with] small to mid-sized workshops that pick-up orders daily. It's very much like an Uber system, where new orders are coming into factory owners' phones and they receive the order. It's very scrappy, but efficient.
How to stay compliant in the fast fashion industry?
Just like other fast fashion brands, the ethical problem of Shein is a concern for many customers as well. More customers are now considering the social and environmental effects5
of their purchases. They are search online to see if the brands they buy from are related to forced labor, child labor, or are generating too much waste. Any exposure of non-compliance action can possibly ruin the brand's reputation.
If you are in the fast fashion industry and manufacture products overseas, how can you evaluate your supplier remotely and ensure compliance? Audits help.
An audit is a quality control method based on international standards ISO 9001, SA 8000, ISO 14000. Based on different needs, there are different types of audits, including:
Supplier Qualification Audit

: to verify your potential supplier's manufacturing qualification and ability to handle your order

Environmental Audit

: check if your supplier is compliant with international environmental regulations and see if there's any environmental-friendly practice.

Social Audit

: check if your supplier is using child labor or forced labor and whether it is socially responsible.

Extensive Factory Audit

: evaluate potential new suppliers and monitor the management systems of regular suppliers.
In short, since customers are valuing more the compliance and ethical behavior of the brands, investment in controlling this area is worthy. And regular audit is a go-to choice for such demand.
Follow the link below to learn more about the rising Chinese fast fashion brand Shein.
Shein is the future of fast fashion. Is that a good thing? – Terry Nguyen, VOX
2. Recall on sunscreen products due to carcinogen
If you love outdoor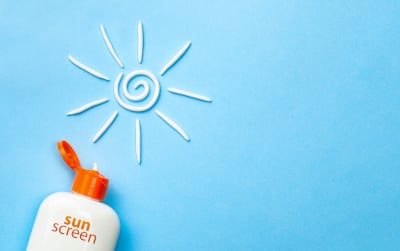 activities and are usually exposed to the sun for a long time, wearing sunscreen is a must for you. Not only protecting you from sunburn, wearing sunscreen can also protect your skin from UV Rays and reduce the risk of skin cancer.
But this summer, you must pay attention to some sunscreen products as they are under recall announcement.
The recalled sunscreen products are five Neutrogena and Aveeno sunscreen products. According to the U.S. Food & Drug Administration, low levels of benzene have been detected in these products Following the finding, Johnson & Johnson, the parent company of Neutrogena and Aveeno issued a voluntary recall on affected products. The five sunscreen products are:
NEUTROGENA® Beach Defense® aerosol sunscreen

NEUTROGENA® Cool Dry Sport aerosol sunscreen

NEUTROGENA® Invisible Daily™ defense aerosol sunscreen

NEUTROGENA® Ultra Sheer® aerosol sunscreen

AVEENO® Protect + Refresh aerosol sunscreen
Customers who process the above products can request a refund by completing this form or calling 1-800-458-1673.
What is benzene and why is benzene dangerous to humans?
Benzene is a natural component and is ubiquitous in the environment. It's one of the most widely used chemicals in the U.S. We can see the use of benzene in many industries including plastics, rubbers, dyes, drugs, and pesticides.
Also, benzene is a natural component of crude oil, gasoline, and cigarette smoke. Whatever indoor or outdoor, benzene can be absorbed, inhaled, or swallowed.
According to the American Cancer Society, different levels of benzene exposure can cause short-term and long-term effects on health, including:
Dizziness and headaches

Unconscious

Anemia

A low white blood cell count

A low blood platelet count

Harm on reproductive organs
Johnson & Johnson insists that "benzene is not an ingredient" in any of its sunscreen products and there is still no clear conclusion on why benzene is detected. Scott Faber, the senior vice president of government affairs for the Environmental Working Group (EWG), said this could be an accident:
Benzene could be a byproduct of the process of making the chemicals that companies sell to the formulators of personal care products and sunscreens. Or it could be that some of those chemicals break down into benzene, although that seems less likely.
Ensure product safety by lab testing
Unlike a scrap or broken stitch, an unsafe ingredient is not something that you can easily find by looking at a product. Indeed product inspection is an effective way to ensure product quality, but lab testing is needed when you want to ensure your product safety and compliance.
How can lab testing help you? Here we list our 3 main benefits (related: 3 Ways AQF's Lab Testing Reports Help You Ensure Product Compliance):
Officially indicate your regulatory compliance to your customers.

It can be hard to convince your customers about your product compliance, but a lab testing report can easily do. A qualified lab testing report can help you avoid potential disruptions.

Directly tell your customers that your products are safe.

During lab testing, your product will need to pass several tests to gain a green-light result. These tests can avoid common issues that could endanger customers.

Address your quality expectations with your suppliers.

Working remotely, your supplier might not fully understand your high expectation of quality. With a lab testing report, you can find a root cause of some potential quality issues and direct contact your suppliers.
In short, product quality, safety, and compliance issues will always be concerns of customers. And quality solutions including audits, inspections, and lab testing can be effective ways to protect your brand reputation.
Follow the link below to learn more about the recent sunscreen recall.
Sunscreen recall: What the finding of a cancer-causing chemical means for you – Sandee LaMotte, CNN
3. China's Xiaomi is now the world's second-largest smartphone maker, just after Samsung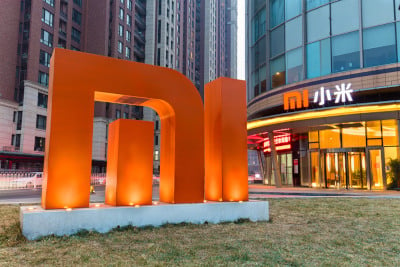 In this digital era, smartphones are almost essential to people. A smartphone can act as multiple tools. Not only calling out and sending messages, but can also as a camera, a map, a car key, or even as a musical instrument.
Smartphone is full of potential and strong players are competing in this field. Except for leading brands like Apple and Samsung that we are familiar with, Chinese brands are quietly occupying the global market as well.
According to analyst firm Canalys, Chinese smartphone maker Xiaomi became the world's second-largest smartphone maker in the second quarter. Owning 17 percent of global smartphone shipments, now the brand is overtaking Apple (14 percent) and just after Samsung (19 percent).
Started in China, Xiaomi initially opened its market with budget phones. The brand is successful in flash sales and is mainly focusing on the mass market. Comparing with Apple's price, Xiaomi smartphone can be 75 percent cheaper.
Xiaomi is eyeing more
Comparing to 2020, Xiaomi's shipments surged 80 percent, thanks to its rapid expansion overseas. As reported in Canalys's research, Xiaomi's shipments skyrocketed more than 300 percent in Latin America, 150 percent in Africa and 50 percent in Western Europe in the second quarter.
Ben Stanton, the research manager Canalys, said Xiaomi is eyeing more:
All vendors are fighting hard to secure component supply amid global shortages, but Xiaomi already has its sights set on the next prize: Displacing Samsung to become the world's largest vendor.
What's more, with its growing global market share, Xiaomi is now looking to enter the high-end market. Early this year, Xiaomi launched its high-end Mi11 Ultra which cost $928. It has also launched a $1549 Mi Mix Fold, its first foldable phone, to enter the field of foldables.
However, this is challenging for Xiaomi as the brand is facing strong competitors from its homeland. Stanton commented that will be as tough battle as "rivals such as Oppo and Vivo share the same objective".
Quality control for
consumer electronics
No matter for big brands or small start-ups, quality control is essential. For big brands, any quality scandal can seriously harm the brand reputation and drive clients away. For small start-ups, the quality issue can block the enterprise from further developing.
Take smartphones as example. Many people will charge their phones several times a time as they are using intensively. Under this condition, battery safety is of great significance. The battery must not get overheat after charging.
How to test these parts before your products reach your customers? Apply product inspections. During an inspection for consumer electronics, the inspector will check the general look of your products and run some tests to ensure your products' functions. Major tests performed include:
Hi-Pot test

Earth continuity test

Power consumption test

Leakage current test

Full function test
With the above tests, you can have your product quality under control and protect your brand reputation in advance.
Follow the link below to learn more about Xiaomi as the world's second-largest smartphone maker.
China's Xiaomi overtakes Apple in the global smartphone market – Arjun Kharpal, CNBC
---
We're constantly scanning the web for top manufacturing stories and news. If you'd like to submit an article for consideration for our weekly Best in Manufacturing, send us a message and let us know