Obtaining test results from a reliable lab is essential to being able to show compliance to customs officials, customers and suppliers. AQF's lab testing reports make it easy for you to verify product compliance.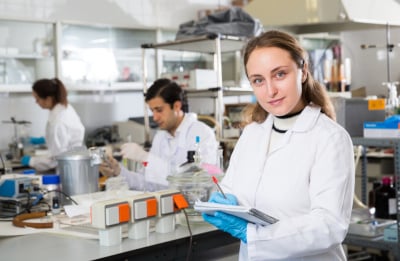 Regulatory noncompliance can lead to dangerous safety issues and product recalls. And importers that bring noncompliant products into a country risk heavy fines and even criminal action.
But many importers struggle to ensure product compliance when they're located in a country other than their supplier's. They might not know what testing laboratories to work with or what standards they must meet.
Using a non-accredited lab or relying on your supplier's factory to test products won't likely get you the assurance and documentation you need. Unqualified labs may lack qualified personnel and equipment and may not follow internationally approved testing procedures.
Especially when importing from abroad, obtaining test results from a reliable lab is essential to being able to show compliance to customs officials, customers and suppliers.
At AQF, our test reports make it easy for you to verify and provide credible evidence of product compliance (related: How SquareNuts Found One Easy Inspection and Lab Testing Solution).
1. Demonstrate regulatory compliance to customs officials
Across the world, customs officials have the authority to stop shipments and ask for documentation to support compliance.
The U.S. Customs and Border Protection, the Food and Drug Administration and the Consumer Product Safety Commission (CPSC) may refuse any product entry into the U.S., for instance. The CPSC seized over 750,000 toys at port in 2017 for violating federal regulations.
Like some importers, you may mistakenly think your product's actual manufacturer (the factory) is solely responsible for product regulatory compliance. In reality, the opposite is often true—you're more responsible for ensuring compliance than your supplier is.
Regulatory agencies in the U.S. and EU consider you the manufacturer of the product if you brand a product with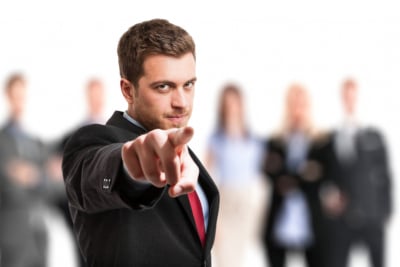 your logo or company name. This definition applies even if you're outsourcing production to a contract supplier overseas.
The importing company is considered the "Importer of Record" legally responsible for the goods once they enter a country. The U.S. Code of Federal Regulation states that "importers are made subject to the same responsibilities as domestic manufacturers" under the Consumer Product Safety Improvement Act (CPSIA).
Lab testing is required for compliance with many international product regulations, including the CPSIA, the EU Toy Safety Directive, REACH and RoHS.
Customs officials can ask you for lab testing reports to show compliance when your goods arrive at port. And the CPSC allows importers five days to provide test results demonstrating the compliance of detained goods in response to a Notice of Detention.
Product compliance testing before shipment will help lower your risk of customs seizure or refusal of admission at the port of entry. A qualified lab will give you a report you can then provide to customs and regulatory officials to avoid potential disruptions.
AQF labs have widely recognized qualifications
Regulatory officials often won't accept lab testing reports that aren't issued by an accredited laboratory. The CPSC, for instance, requires importers to conduct lab testing through one of their pre-approved labs.
AQF labs hold several internationally recognized accreditations, including:
HOKLAS Certificate of Accredited Laboratory issued by the Hong Kong Accreditation Service (HKAS)
ISO 17025 certification for testing and certification laboratories
Hong-Kong Association for Testing, Inspection and Certification (HKTIC) Membership certificate
China National Accreditation Service (CNAS) accreditation
Chinese Accredited Bodies Certificate of Membership
Our labs are also recognized by the CPSC for children's toy testing and flammability testing for apparel. These credentials show you've worked with a qualified lab when presenting an AQF test report to customs officials.
AQF gives you better access to reporting for showing compliance
Access to all your QC reports in one centralized location makes it easier for you to provide compliance documentation to customs officials on short notice (related: How AQF Online Makes Project Managers' Lives Easier).
Imagine a few weeks have gone by since you tested your product. Your shipment has arrived at port, and customs officials ask for proof of testing. You've misplaced the lab testing report and can't find it in your inbox or anywhere else.
So you send an email to your contact at the testing lab in China. But it's already nighttime in China, and they might need a day to send the report.
Wouldn't it be better if you could just log in online to get the report? AQF lets you view and download any of your testing reports online from anywhere in the world.
2. Show customers your products are safe
Retailers often require certain testing to verify your compliance claims and minimize their risk. They might even refuse your goods if you fail to provide test reports with your shipment. For instance, Walmart requires suppliers, via the company's product safety manual, to test their products during both the pre-production and production phases at least once every 12 months.
While end consumers might not understand the regulatory jargon of product safety compliance standards, they have an obvious, vested interest in your product's safety.
Many consumers now look for certification marks and other product safety compliance claims when making a purchase.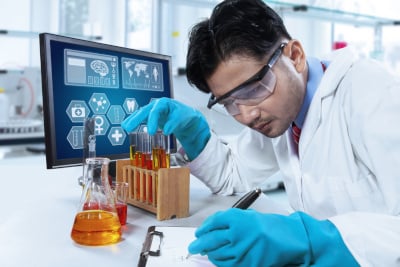 This is particularly true for products that pose a greater risk of danger to the end user, such as children's toys and electronics.
You'll often need to perform certain product tests before you can legally add certain certification marks to your products.
EU regulatory authorities require you to provide and store lab testing reports in your technical file as proof of compliance before affixing a CE mark, for instance. And the maximum penalty for falsely labeling your product with a CE mark is three months in jail and a £5,000 fine for the director of the offending company.
Test your product to affix and check compliance labels
AQF's reports clearly show testing results in relation to applicable product compliance regulations. This makes it easier for less-technical importers and purchasers to interpret results. Each testing report lists:
The official regulation name and number
Testing sample description
Requirements of the regulation
Details of the testing method
Test results with a clear indication of whether the product meets compliance regulations
AQF lab testing packages make it easy for you to avoid common issues that could endanger customers. These packages include all the most important tests for your product type, minimizing the risk of serious product safety issues. You'll receive all these testing results in one report together.
Testing packages also include relevant labeling and marking checks for your products where relevant. For instance, our textile package for the U.S. market includes verifying care label requirements.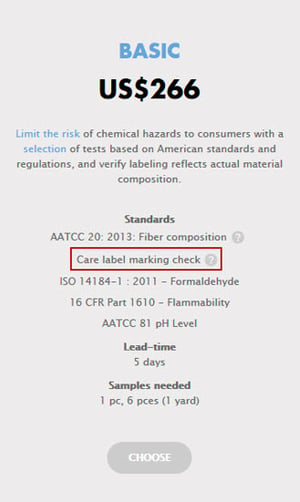 Once your samples reach the lab, our technicians will check the label's size, text, icons and design for regulatory compliance. The test report you receive will specifically call out each of these requirements and any issues with the product label.
3. Address quality issues and set product compliance testing expectations with suppliers
Most Asian suppliers have a limited understanding of Western regulatory requirements and few have a reliable internal system in place to manage compliance for such requirements. These suppliers sometimes take steps to avoid compliance testing or give their customers the impression they reliably test their products, such as:
Only performing lab testing at the buyer's request, rather than proactively implementing routine testing
Limiting the types of tests they perform on a product, rather than performing more complete testing
Providing an old test report to show previous compliance, rather than testing current production samples
Falsifying test results to assure a buyer of compliance
The responsibility falls on you as the buyer to explain product compliance requirements to your supplier and organize product lab testing.
You're unlikely to see improvement in compliance from one shipment to the next if you don't educate your supplier on the standards they need to meet. One of the best ways to do this is to review lab testing reports with your supplier after testing is complete.
Reviewing test reports with your supplier can help them understand:
How testing conducted in a third-party laboratory can vary from any in-house testing they might conduct
What standards and product compliance regulations they must meet
Why products may have failed to meet regulations
How AQF helps you review product compliance testing results with suppliers
At AQF, we make it easy for you to review lab testing reports with your supplier and monitor their compliance over time.
You can specify who to send the report to during booking, including whether you'd like us to send the report to your supplier. Sending the report directly to your supplier can accelerate the review process, leaving more time for any corrective actions needed to address nonconformities.
Our multilingual client support team is always available during and after lab testing to answer any questions you or your supplier have about the service or results. They can communicate directly with Chinese suppliers in their native language, eliminating any misunderstandings regarding results.
You can also compare your lab testing results in relation to your overall QC strategy in AQF Online. You can view lab testing mission data over time, such as lab testing services per month, by supplier, by product type and by testing standard (related: 10 KPIs You Can Track in AQF's Online Quality Management System).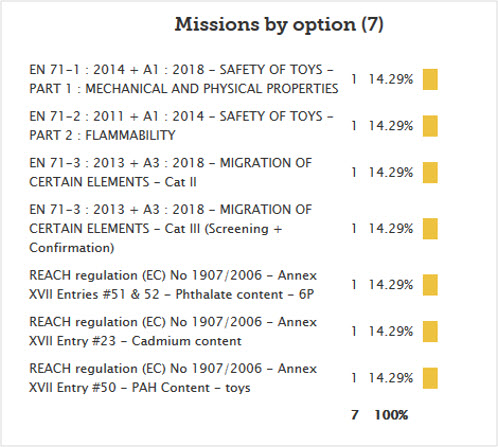 This information can help you analyze your supplier's performance in relation to your spending on lab testing to improve your product compliance strategy over time.
Conclusion
AQF's lab testing reports can help you assure everyone in your supply chain of product compliance—from suppliers to customers and everyone in between. Lab testing reports can help you avoid quality issues, customs delays and product recalls, as well as strengthen your reputation with customers.
But while lab testing reports are an essential document for verifying product compliance, test reports alone are not always enough to show compliance. Other documentation like risk assessment records, parts lists and copies of labels might be needed to comply with all relevant regulations.
Always check all product compliance regulations applicable to your product and seek legal help from an expert if you're unsure what regulatory requirements you need to meet.
---
What product compliance information do you look for in a lab testing report? Share your thoughts in the comment section below!