Testing can become even slower if you're working with a non-responsive lab technician. But AQF Online helps you cut lead times and book product lab testing services faster than ever.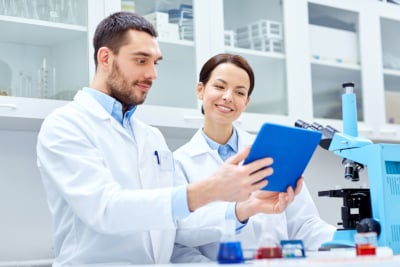 When you need to inspect your product at the factory, many QC providers can have an inspector on site in as little as 48 hours. And you can often receive their report within 24 hours of the inspection.
Unfortunately, the same speed doesn't usually hold true for product laboratory testing.
Thorough testing can take several days to complete due to rigorous testing timeframes and the frequent need to observe results over time. And that's only considering the lead time after the lab receives samples for testing. Just getting samples to the lab can take several days.
Testing can become even slower if you're working with a non-responsive lab technician who doesn't clarify upfront what information they need from you to quote and complete the service.
At AQF, we understand you can't afford shipping delays by dragging out the testing process. You have customer deadlines to meet.
Here's how our online quality management platform, AQF Online, helps you cut lead times and book product lab testing services faster than ever (related: How SquareNuts Found One Easy Inspection and Lab Testing Solution [case study]).
AQF Online makes it easy for you to provide the right information for testing
QC companies don't typically need much information to quote an inspection service—your order quantities, product description and supplier's location are often enough. Quoting a supplier audit tends to be even simpler, as pricing usually only varies by factory location and size.
But product lab testing typically requires you to send more detailed information to the lab before you can get a quote. Your intended market of sale, product type and even product design and materials can all affect which lab testing is relevant.
Gathering the required information via email can be slow and tedious. Booking through an online platform instead helps ensure the lab receives all the information they need upfront, preventing the types of misunderstandings that can delay testing.
That's why AQF built a booking feature for lab testing services within our online quality management system, AQF Online. This platform clarifies all the information the lab needs to quote your lab testing service, including:
Product category, e.g. textiles, furniture, toys, etc.
Target market/preferred standards, e.g. EU, U.S., Mercosur, Australia, etc.
Product material, e.g. fabric, plastic, metal and number of colors in each material
Product use, e.g. children's product, electric vs. non-electric toy, etc.
Imagine you're manufacturing a handbag from a grey suede fabric, a white cotton fabric and a black leather, for instance. You can easily clarify in your booking that your product has three materials.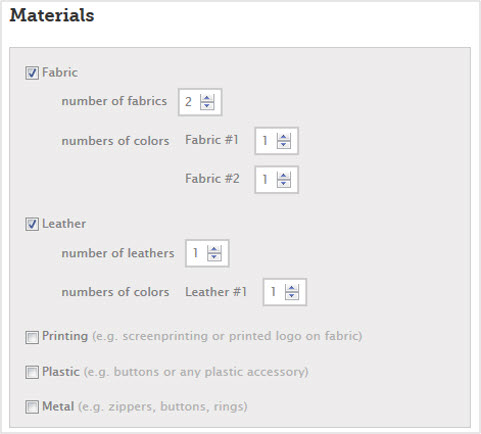 The number of fabrics and materials determines the number of testing samples needed and how much time the lab needs to test the product. By providing this information during booking, you'll avoid delays stemming from vague requirements and product details.
Prevent misunderstandings regarding your testing samples
Getting reliable testing samples from your supplier's facility to an off-site lab for testing can be a source of frustration. Misunderstandings about which samples to send and who's responsible for sending them can delay the testing process.
AQF Online helps you avoid these problems during the booking process by letting you indicate who will send testing samples to the laboratory. There are generally three potential options for picking and sending samples to the lab:
Your vendor/supplier picks and sends the samples to the lab
AQF picks and sends the samples to the lab
You send the samples to the lab yourself
If you opt for your vendor to send the samples to the lab, the platform will ask you for your supplier's contact information. You can also save time by choosing previously saved supplier information here if you've booked a service with AQF before. Or you can save new vendor information here to quickly choose from in future bookings.
AQF's staff will then contact your supplier and give them the lab's address for sending the samples.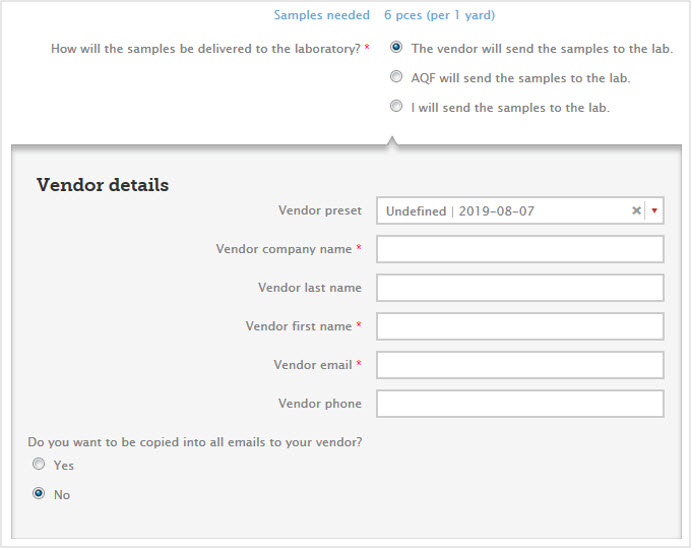 Having AQF pick samples can eliminate the risk of your supplier picking and sending samples to the lab that aren't representative of actual product quality. AQF inspectors will choose the samples at random and then seal and ship them to the lab directly, preventing any possible tampering.
If you'd like AQF to send samples to the lab, you have two options:
AQF can pick samples after an inspection or audit at the supplier's facility
You can book a sample picking service to send an AQF inspector to the supplier's facility to pick the samples
You can book a sample picking service at the same time you're booking lab testing. Or you can link your lab testing booking to an existing and upcoming inspection or audit service to inform the inspector to pick a sample during that service.
Set an expected date to receive the lab report when booking
Not knowing when you'll receive the report from the lab with testing results can make coordinating a shipment difficult. You could face higher costs or delays if you can't anticipate when you'll have test results to inform you shipping decision.
Booking lab testing through AQF Online offers clarity by letting you choose the date you expect to receive your lab report. The lab can usually accommodate this date if:
You provide all needed information at the time of booking, and
The lab receives the samples on time
The system will automatically update to show the latest date samples must be received at the lab to ensure the service can be completed by your requested date.
Receiving your report when you need isn't the only way you can customize your booking to cut lead times. You can also input email addresses for anyone else who should receive the report. This helps all the relevant parties review the report promptly and move forward with shipment as soon as possible.
Choose from multiple booking options for different situations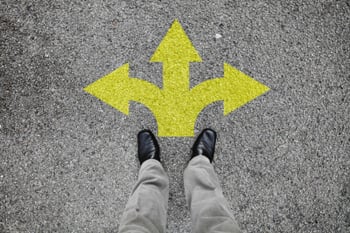 Each importer has different testing needs for their products. For example, you may need to test a sample in every single shipment if your product is heavily regulated. Or you may only need testing for your products on a case-by-case basis for performance or compliance.
AQF Online lets you customize your lab testing solutions, offering different booking options depending on your familiarity with relevant testing standards. These options are designed to prevent delays and help you find the right tests for your product and market.
Product-specific lab testing packages
Many labs put the burden on you, the importer, to determine which tests you want to conduct on your product. This can be a daunting task for buyers or purchasing professionals without a technical or quality background.
What if you miss an important test and customs officials later deny your shipment entry into your target market?
Our lab technicians group related tests into packages to make choosing the right set of tests for your products easier. We can also advise you on the most important tests for your product. By booking a pre-made package, you can confidently minimize any risk of noncompliance, safety issues and product recalls without spending a lot of time researching which tests are relevant.
Lab testing packages are most helpful when there are mandatory and harmonized standards for a specific product type. AQF currently has lab testing packages for:
Toys
Textiles
Furniture
Personal accessories: promotional items, gifts and premiums, etc.
Comprehensive testing does come at a cost, especially for small and medium-sized importers. That's why we break these packages down further to offer two options that help you balance cost with your acceptable level of risk: "basic" and "advanced" packages.
Basic testing packages
Importers with a limited budget but who still need some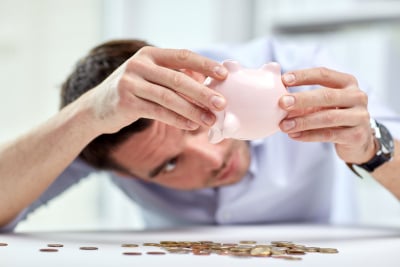 compliance testing can choose the "basic" package. The basic package limits costs and lead times by omitting some less common tests and procedures.
This package does come with some associated risk, since it doesn't fully test the product against all mandatory standards. But some testing is typically better than none at all, and you can always follow up with further testing if the initial testing reveals issues.
The basic package is also helpful if you've already tested materials during the pre-production phase and just want to verify compliance of finished goods.
Advanced testing packages
In comparison, the advanced testing package includes all the recommended common tests needed for compliance.
You can see some of the differences between the basic and advanced toy packages highlighted below in red. The basic package only checks three components for compliance with EN 71-3, the standard for heavy metals testing in toys, while the advanced package tests all components. For reference, even a simple toy can include 20 or more components.
The basic package also only tests for the most crucial aspects of EN 62115, the standard for electrical toys, like risk of short circuiting and overheating. The advanced package includes these plus additional tests for mechanical strength and heat resistance.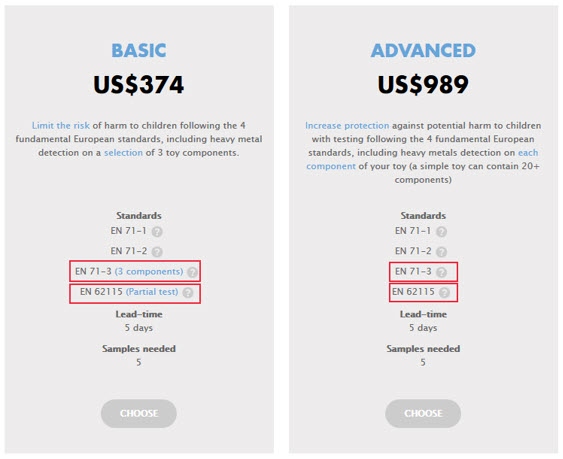 Another example for textiles is that the basic package includes REACH testing for only azo dyes, while the advanced package includes testing for more chemicals, like cadmium, lead and nonylphenol.
While the advanced package ensures greater protection against noncompliance, it does come at a greater cost. And depending on the package, the lab might need more time or samples for the advanced package compared to the related basic package.
Regardless of which you choose, being able to choose from pre-made packages can save you time if you're not sure what testing you need.
A la carte
Do you have years of experience booking lab testing for your product and already know precisely which tests you need?
The "a la carte" booking option in AQF Online lets you quickly select your desired test from a catalogue of over 100 different common product lab testing standards. For each available test, the platform lists the:
Test standard/regulation
Required lead time
Quantity of tests to choose for booking
Price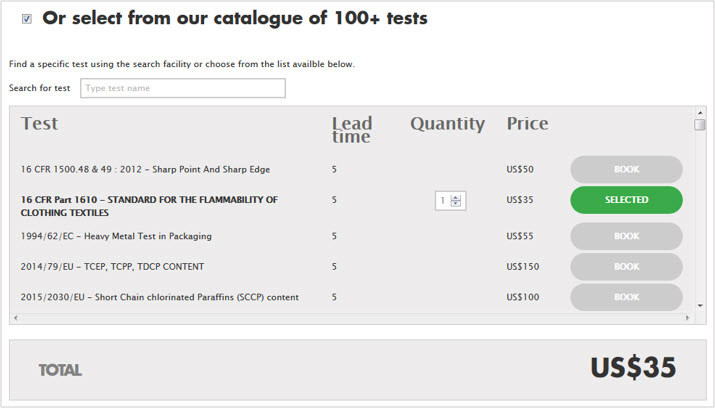 Some examples of tests you can book in the a la carte section include:
Booking a la carte is most suited for quality managers or compliance professionals with some understanding of testing standards, procedures and regulations. If you fall in this category, you're likely familiar enough with different testing frameworks to choose the one you need.
A la carte tests might also be suitable if you have a specific quality issue you're investigating or an ad-hoc testing request outside your usual QC plan. In these cases, you probably don't need a comprehensive lab testing package that evaluates multiple aspects of your product.
If you don't see your desired testing standard among the others in our catalog, AQF might still be able provide the testing. That's when you'd want to send a request for quote—our third booking option.
Request for quote
When requesting a quote, you can simply enter a message in a free text box, rather than input specific requirements or select a specific test standard.
Your message will be sent directly to a lab tech. They'll then follow up with you directly by email to either suggest a suitable testing option for your request or gather more information needed for a quote.
Booking a package or a la carte test is generally faster than submitting a request for quote, since you won't need to wait for a response from the lab to move forward. But requesting a quote can be helpful if:
You aren't sure what tests you need for your product
You aren't sure if AQF can perform the test you need for your product
You have a custom testing request that requires more explanation
An expert from the lab can work with you to determine the best testing plan for your product.
Conclusion
If you're not a large importer with regular testing needs, it's easy for your business to be lost among countless others' at a large testing laboratory.
You might have to wait several days, weeks or even months to test your product. And the lab might not have the time to educate you on what tests you need to conduct for your product to most effectively ensure product compliance.
AQF Online is different because it gives you multiple product lab testing options. So booking lab testing is fast and convenient, no matter how big your company is (related: How a Convenient Online Platform Simplified Lighting QC for Seynave [case study]).
And we'll always work with you to understand your product and compliance needs and help advise the best testing plan for your business.
---
Download AQF's case study below to learn why one importer relies on AQF's lab testing packages to ensure compliance before shipment!