Don't let quality issues and shipment delays affect your product. Here are some specific ways that AQF can help to improve your time to market.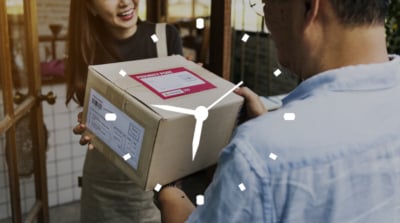 Your supplier has just informed you they won't be able to ship your order in time to be loaded into the shipping container you've scheduled. They need a few days to rework defective goods found during inspection. You must now ship the order by air instead of by sea to meet your delivery deadline—at a much higher cost.
Time to market is an important factor many importers go to great lengths to achieve. Quality issues can sometimes cause production and shipment delays. But working with an unorganized quality control firm can turn a minor delay into a much bigger, and more costly, crisis.
Asia Quality Focus (AQF) helps you proactively prevent, identify and address quality issues with your supplier before they delay your shipments (related: How a Convenient Online System Simplified Lighting QC for Seynave [case study]). Let's look at some specific ways we help you improve your time to market.
1. We pick up, review and test product samples for you
Reviewing product samples is an essential part of evaluating suppliers and preparing for mass production. It's also your first opportunity to see a physical representation of your supplier's understanding of your product and its requirements.
Without first reviewing a product sample, you risk your supplier misunderstanding your requirements and making mistakes during production. This can lead to product quality issues and shipping delays as you wait for your supplier to correct issues.
Most importers don't have a team in their manufacturing country to help review product samples. Instead they must ship samples overseas for review, then ship approved samples back to the factory for reference during production.
AQF can pick up, review and test product samples in a certified laboratory for you, speeding up your pre-production process. This advantage streamlines your review process so your supplier can move forward with production sooner.
How AQF accelerates your sample review processes
Relying on AQF for sample picking and review can save you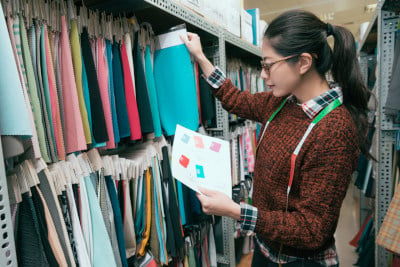 time and money. Since AQF's offices and partner labs are typically located closer to your supplier, you'll spend less time shipping samples back and forth. And depending on your own team's QC experience, you'll often receive a more accurate assessment of product quality.
Once you book a sample review service, AQF will:
Send a local inspector to your supplier's facility on your behalf.
Randomly pull the required number of the samples from the production quantity. If your PO includes different styles, colors or materials, you might need to pull and test multiple samples.
Seal the sample(s). This ensures staff at AQF's office or partner lab can easily verify the chosen samples when they receive them.
Review the samples in our office and send you a report with photos, measurements and any quality issues or deviations from spec found; or
Test the samples at one of our partner labs and send you a report of the samples' compliance with your specified standard.
Asking your supplier to send you production samples to review always carries the danger of your supplier choosing the best-made samples for review, rather than those that more closely represent the supplier's true production capabilities. AQF helps you avoid this by randomly choosing samples to ensure they're representative.
AQF also has its own engineering team with experience in different product lines. These engineers can not only review samples against your requirements, but also against any international standards relevant to your product category.
2. We arrange inspection quickly when you and your supplier are ready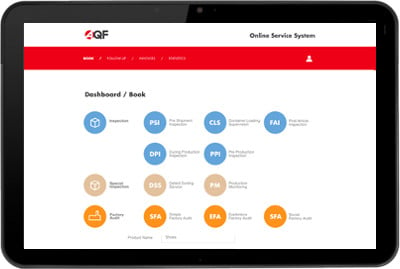 Product inspections can often be time sensitive. Your supplier might be waiting on an evaluation of the goods before they can move forward with production or shipment. So working with a QC provider that can mobilize quickly is vital to avoiding delays.
We built our online quality management system, AQF Online, with this urgency in mind. You can log into AQF Online on your own and book quality control services anytime and from anywhere you have internet access (related: How AQF Online Makes Project Managers' Lives Easy).
How AQF's online quality management system makes booking easy
A poorly designed system can complicate your QC processes, rather than simplify them. AQF Online is built for importers and their specific needs—not just for our own internal operations.
Especially for routine orders and repeat inspections, booking services online can be more convenient and quicker than booking over phone or email. And you might just be more comfortable specifying your requirements online in a standardized form than through other means.
All you need to do is fill in the required forms with the details we need to provide a quote for your confirmation. We'll communicate with your supplier directly to ensure the goods will be ready for inspection. Then we'll assign the relevant inspection or auditing team to your service.
AQF Online also lets you:
View any pending service requests and a schedule of upcoming services booked
Save factory and vendor details, including address and contact information
Save billing details and invoice requirements for easy payment
Upload your specific requirements for a service and input any special instructions
Sometimes your supplier might need to delay production after you've already requested a service with us. But since we're based in the same or similar time zone as your supplier, we'll follow up with them as needed to ensure services are booked on schedule. And we'll notify you right away of any change to the schedule.
3. Our client support team responds promptly to all your questions and concerns
We've built our online quality management system to be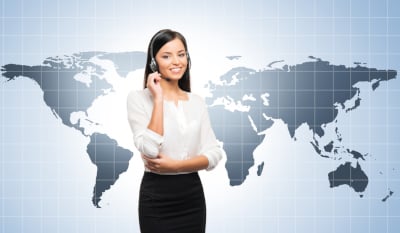 easy to use. But we also know not everyone prefers to send information through an online form. You might want to connect with a real person to talk through your expectations.
Dealing with an unresponsive QC provider can make quality control inspection a hassle. Poor communication can delay shipments as you go back and forth clarifying requirements, deadlines and results.
Most small and medium-sized importers don't have a global operational team that covers a wide range of languages and time zones (related: 3 Benefits of AQF Inspection Over Hiring Your Own Staff in China). And like them, you might struggle when communicating with local quality control companies who have limited English or other foreign language capabilities.
That's why we've built a global client support team to help you feel more comfortable with the quality control inspection process.
How AQF streamlines communication regarding QC services
Our global client support team will be in direct contact with you during every step of the inspection process. The team keeps flexible hours, so someone is always available by phone, email or chat messenger to answer your questions. And they can speak multiple languages, including:
English
Mandarin
Cantonese
French
Spanish
Portuguese
Our client support team can help:
Walk you through how to use AQF Online
Clarify the service scope
Discuss service findings and recommend next steps
Answer any questions related to your report or results
With over 12 years of experience in the industry, we know every importer has different needs and concerns. Some QC companies may force you to adhere to a particular reporting format, sampling standard or other established practice.
But AQF's client support team will instead work with you to design a QC program that addresses your specific requirements.
4. We centralize inspection requirements to prevent misunderstandings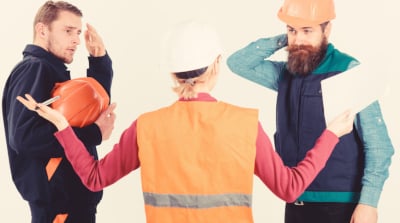 Effective quality control requires several parties to all be on the same page—the QC team, the manufacturer and the buyer.
Information can easily be lost amid several contacts based in different time zones with poor communication between them. To make matters worse, product requirements, service dates and documents can change frequently from one service to the next.
Misunderstandings related to quality control inspection can lead to:
An inability to conduct inspection due to lack of available equipment, materials or products
Inaccurate inspection results due to improper, outdated or missing instructions
AQF gives you central access to all your quality control requirements in one online platform. Collecting your requirements in AQF Online allows for uniform clarity among everyone involved in manufacturing and evaluating your goods, preventing mistakes and delays.
How AQF centralizes your requirements in our online system
AQF Online lets you upload any inspection requirements, product specifications or artwork directly during the booking process. Then the system stores your information so relevant staff can access it later.
Organizing these documents in one place helps clarify:
The percent of goods that must be complete at the time of inspection
The required sample size for inspection
Your quality standards, including how to classify any known quality defects
Any inspection equipment needed and the party responsible for providing it
Many people, aside from the inspectors themselves, work behind the scenes to ensure your inspection happens smoothly. Allowing the relevant teams access to the same information on a single platform ensures AQF can reliably review your bookings, prepare complete protocols and conduct thorough services.
AQF Online helps minimize the time we need to clarify requirements with you before a service. And it prevents the unfortunate outcome of being unable to complete a service due to unclear requirements. When AQF's inspector arrives on site, they'll know exactly how to conduct the service according to your requirements.
5. We report quantitative KPIs so you can respond to changing trends quickly
Understanding how each supplier and product is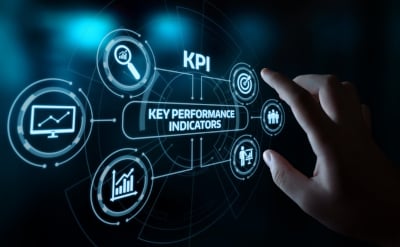 performing at any given time can give you a major edge in your market. But manufacturing can be a fast-moving business. And analyzing product and supplier performance can fall to the bottom of your priorities as you attend to more pressing concerns.
Quality data analysis can also feel like a huge hurdle—an unknown dimension you may have no idea how to begin to delve into.
Some QC companies can help you manually collect data from your services and send the analysis to you individually in a spreadsheet. But this could take weeks for them to compile, depending on the time of year and the volume of services.
AQF makes analysis easier by automatically reporting detailed quality performance data in AQF Online. With 24/7 access to historical KPIs, you can more easily spot and anticipate problems with any particular SKU, product line, factory or vendor.
Make data-driven supply chain decisions
Anyone who books a service with AQF can access their own analytics dashboard. There's no minimum service volume or extra fee required to view the statistics. You can log into your account and check ongoing performance at any time.
Some of the main KPIs you can track in AQF's online quality management system are:
Overall inspection results (conformed, not conformed and pending)
Defects by category (critical, major and minor) and vendor/factory
Missions by product category, service location and date
You can use these statistics to make data-driven supply chain decisions. You might notice a recurring quality issue, such as missed or broken stitching in a garment, for instance. This transparency makes it much easier to address this issue and others quickly with the relevant suppliers.
Conclusion
The adage "time is money" rings true in the importing business. Only once your product gets to market can you build customer relationships and realize the rewards of your hard work. And shipment delays can have many disastrous consequences for your business, from underperforming during peak seasons to retailer or distributor penalties.
AQF represents importers locally to improve their efficiency across multiple functions of their QC process.
We can pull and review samples from your suppliers to cut lead times. Our global client support team is available to communicate with you on your terms. And our online platform ensures service protocols are always up to date and gives you access to performance data to help you drive continuous improvement.
From reviewing production samples to analyzing QC results, you'll be more prepared for quality issues and production delays whenever they arise.
---
Download our case study below to learn how working with AQF has helped one importer reduce production and shipping delays!