Garment supply chain forced labor, Johnson & Johnson talc QC and Chinese government drops "Made in China 2025" in this week's roundup.
Best in Manufacturing – January 13, 2019
Each Sunday, we publish a list of top articles and other content related to manufacturing in areas like quality control, product development, supply chain management, sourcing, auditing and law.
1. Chinese forced prison labor poses risk to garment supply chains
New evidence has emerged suggesting detainees of China's ruling Communist Party are being forced to take jobs in factories.
Several hundred thousand Muslim Uighurs are currently estimated to be in government internment camps, aimed at renouncing their religious convictions.
Satellite images, leaked official documents and accounts from the region show a growing number of factories built in or near internment camps. Chinese television propaganda shows detainees as models of repentance, earning good pay and working in factories.
China markets the factories as "job training centers", which:
Put detainees on production lines for their own good, offering an escape from poverty, backwardness and the temptations of radical Islam.
But the camps, located in China's far west Xinjiang region, seem to echo China's "re-education through labor system"—a forced labor system China formally abolished five years ago.
The bulk of clothes and textiles made in the Xinjiang region usually end up in Central Asian markets. But some are still bound for the U.S. and Europe.
Retailers should be especially cautious when manufacturing in the region, as most must abide by laws which ban imports produced by prison or forced labor.
Badger Sportswear comes under fire for sourcing practices
Badger Sportswear, which supplies clothing to bookstores and sports teams of numerous U.S. universities, has come under fire for potentially sourcing from the Xinjiang camps.
In mid-December, the Associated Press (AP) reported recent, ongoing shipments to Badger Sportswear from Hetian Taida Apparel, a factory suspected to be located inside an internment camp.
A series of critical news articles and additional investigations followed the initial AP report. And U.S. Badger CEO John Anton said the company would source elsewhere while it investigates.
On December 22, Worldwide Responsible Accredited Production (WRAP)­—the leading facility-based certification organization for sewn products—released a report concluding Badger's facility is not engaged in the use of forced labor.
But consumers and the media continue to question the validity of investigations amidst Chinese secrecy.
Social compliance implications for importers
According to U.S. and United Nations officials, forced labor is a type of modern slavery. A supply chain is considered tainted by forced labor if just one item was produced by someone forcibly employed.
But as global supply chains grow increasingly murky, it's becoming increasingly difficult for brands to stop products made with forced labor from leaking into their supply chains.
At the same time, consumers are also becoming more aware of compliance issues. And many are pushing for brands to raise their ethical standards.
Congressman Chris Smith, a member of the U.S. House Foreign Relations Committee, is pushing for a ban on imports from Chinese companies associated with detention camps. And products made by forced labor are already illegal to import into the U.S.
But it's up to brands to enforce social standards across their supply chains. This means setting social compliance standards, auditing to verify those standards are met and thoroughly vetting all suppliers and sub-suppliers.
For now, brands should remain especially cautious when sourcing from Xinjiang region.
Follow the link below to continue reading about forced factory labor in China's Muslim detention camps.
China's Detention Camps for Muslims Turn to Forced Labor – Chris Buckley and Austin Ramzy, New York Times
2. Johnson & Johnson concealed a dangerous quality control problem with talc products
In 1971 an executive at Johnson & Johnson advised the company to "upgrade" its quality control of talc.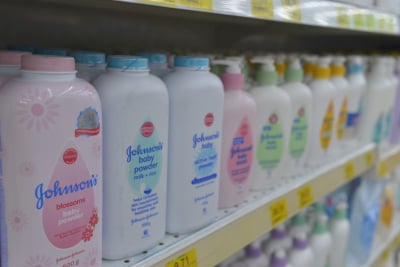 He said the main ingredient in the company's bestselling baby powder could potentially be contaminated by asbestos—a dangerous, cancer-causing material.
In the public eye, the company has vehemently denied claims of talc contamination for decades.
But corporate documents unearthed by litigation and government records obtained by journalists are now putting the safety of Johnson & Johnson's baby powder in question. It currently faces almost 12,000 pending lawsuits, with more scheduled in 2019.
Safety and regulation of talc in cosmetic products
Both talc and asbestos are naturally occurring minerals, often found near each other. But unlike talc, asbestos is a known carcinogen.
Scientific literature going back to the 1960s suggests a possible link between use of talc powders and the incidence of ovarian cancer. And in July, Johnson & Johnson was ordered to pay $4.69 billion to 22 women who linked the talc-based product to their ovarian cancer.
Cosmetic products and ingredients, with the exception of color additives, don't have to undergo FDA review or approval before they're released to the U.S. market.
The FDA doesn't regulate asbestos in talc, though it has a voluntary "zero tolerance" standard. But consumer concern over talc in cosmetics has been on the rise in recent years.
The FDA monitors potential safety problems, but safety and labeling is a cosmetic company's responsibility. According to the FDA's website:
Before we can take such action against a cosmetic, we need sound scientific data to show that it is harmful under its intended use.
The FDA suggests cosmetic manufactures carefully select mining sites and sufficiently purify ore to ensure it is asbestos free.
Consumers outraged at possible coverup
Johnson & Johnson consumers are worried about the health effects of talc. But they're also outraged at a potential coverup.
According to Johnson & Johnson's lawyer, scientists have tested the company's talc at multiple entries since the 1970s. But mounting evidence shows Johnson & Johnson might have concealed unfavorable results from the public.
The company continues to publicly defend the safety of its baby powder. But internal documents reveal company executives:
Didn't tell the FDA that at least three tests by three different labs from 1972 to 1975 had found asbestos in its talc
Tried to discredit research suggesting the possibility of asbestos-contaminated powder
Demanded the government block unfavorable findings about their products from being made public
The company won assurances from the FDA at the time, but these efforts have become the crux of a legal front of nearly 12,000 pending lawsuits across the country.
Implications for importers of talc products
Responding to growing public concern in 2009, the FDA commissioned tests on 34 samples of talc. They didn't find any asbestos in the samples.
But according to FDA Commissioner Scott Gottlieb, the agency continues to get a lot of questions about talc cosmetics.
Gottlieb also said fewer than 30 people comprise the FDA's policing of cosmetics and that it's:
A place where we think we can be doing more.
The FDA plans to explore a standard for evaluating potential risk of talc in 2019, which could have a serious impact on importers of talc products.
Early in 2019, the FDA plans to host a public forum to begin exploring standards for evaluating any potential risk. And according to an agency spokeswoman, that'll include examining scientific test methods for assessing asbestos.
While Johnson & Johnson tested their products for asbestos, their efforts didn't meet consumers' expectations. Only time will tell if the company can repair its damaged reputation.
Follow the link below to continue reading about Johnson & Johnson's asbestos baby powder scandal.
Johnson & Johnson knew for decades that asbestos lurked in its Baby Powder – Lisa Girion, Reuters
3. Chinese government drops "Made in China 2025" for trade truce
The latest directive by the Chinese government doesn't require local governments to make progress on its "Made in China 2025" strategy.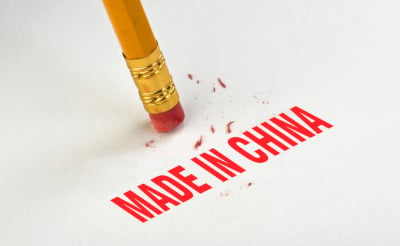 The strategy was established in 2015 to help China catch up with global superpowers in sophisticated technologies. Since then, the initiative has been promoted aggressively through government channels.
The omission in the latest directive is a stark change from prior years, wherein guidelines included giving companies financial support and recognition for supporting the initiative.
U.S. officials strongly oppose the scheme because the industrial strategy contradicts national economic and political interests. IP theft, coerced technology transfers and Chinese market protectionism are among core issues for Washington.
The one Chinese policy that connects all of these is the Made in China 2025 initiative. As such, it's become central to the U.S.-China trade war.
Beijing easing back on the initiative could signify a positive progression in ongoing trade talks.
Beijing drops references to Made in China 2025
China's State Council released the latest list of key policies in early December. The directive advises local governments to focus on:
Promoting Chinese exports

Attracting foreign investment

Prioritizing road and waterway infrastructure

Fighting water pollution
But what's more interesting is what the government didn't include in the document. The list of key policies omits any direct reference to the Made in China 2025 initiative.
In the previous guideline issued three years ago, Beijing established a special fund for the initiative and explicitly told local governments to offer financial support for entities related to the policy.
And for the past two years, central authorities have published a list of local governments recognized for their "outstanding achievement" in supporting the initiative.
The omission is out of character for the Chinese government, which has been aggressively seeking global manufacturing dominance.
But Made in China 2025 has also appeared less frequently in propaganda materials and official documents since the U.S. vocalized its opposition.
China isn't necessarily abandoning its goals
There may be fewer references to Made in China 2025 in the directive. But that doesn't mean the Chinese government has completely abandoned its industrial transformation initiative.
The latest guideline reiterated the government's promise to give preferential treatment to companies when arranging funds for industrial "transformation and upgrading."
In an interview with CNBS, U.S. Commerce Secretary Wilbur Ross said the U.S. is accepting of China's pursuit of advanced technologies, adding:
We're perfectly happy to compete with them toe-to-toe, as long as it's a level playing field.
But Ross also said the U.S. doesn't approve of the "inappropriate methods" China is using to achieve its goals.
De-emphasizing the initiative is an easy way for China to reduce tensions with the U.S.
And according to the Wall Street Journal, Beijing may even replace Made in China 2025 with a new initiative aimed at expanding access for foreign companies early next year.
China is demonstrating a willingness to make concessions. The governments still have a lot to discuss during the 90-day window, but this could be a sign of improved relations.
Follow the link below for more on the subtle retreat of Made in China 2025.
Beijing no longer requires local governments to work on 'Made in China 2025', but hi-tech ambitions remain - Orange Wang, South China Morning Post
---
We're constantly scanning the web for top manufacturing stories and news. If you'd like to submit an article for consideration for our weekly Best in Manufacturing, send us a message and let us know.