Learn about Chinese manufacturing's rebound and how sustainable companies are winning the market in this week's roundup.
Best in Manufacturing – April 14, 2020
Each Tuesday, we publish a list of top articles and other content related to manufacturing in areas like quality control, product development, supply chain management, sourcing, auditing and law.
1. Chinese manufacturing is recovering from COVID-19 outbreak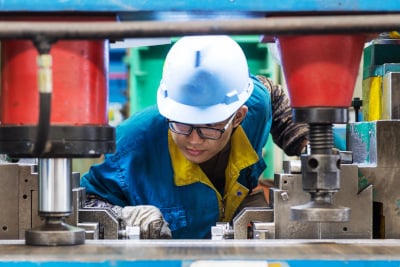 The outbreak of COVID-19 has caused a sudden pause to manufacturing lines. China, the world's factory, suffered huge impact too. In February, China's Purchasing Manager's Index (PMI) hit a record low of 35.7. However, with the virus outbreak under control, Chinese manufacturing industry is recovering as well.
According to National Bureau of Statistics of China, the country's PMI in March rebounded to 52.0. This figure was even higher than Reuters analysts' expectation which was 45.
To be clear, PMI readings above 50 indicate expansion, while those below that level signal contraction. China's March PMI indicates that this world's factory had experienced a significant acceleration in the resumption of production. The bureau said they also saw expansions in sub-indices for production, new orders and employment.
However, some hold the view that the PMI rebound doesn't mean that the country's economic activities have returned to normal levels. Qian Wang, Asia Pacific chief economist at Vanguard Investment Strategy, said the rebound in March was due to the low base in February. She believed that lots of efforts are still needed to recover the economy.
China factories re-open with the support of the government
Manufacturing industry is crucial to Chinese economy and employment and Chinese government gave huge support to this industry. To ensure the workers' health condition and cut potential spread, Chinese government will make full preparation before allowing them to back to work. The general procedures are as below:
Gather workers' information from the factories
Arrange local staff to register workers' health condition
Count healthy workers' locations
Unified arrange chartered car pick-up for workers to return to factory
The chartered cars will take the workers directly to the factory they work. After arrival, the factories will continue to monitor the workers' health condition. The government will shut down the production if there's any symptom.
Government's supports are effectively. According to China's Ministry of Industry and Information Technology, as of March 28, the resumption of work rate for larger industrial enterprises was 98.6 percent. The return rate of workers stood at 89.9percent.
Diversify supply to mitigate impact
Image you are an importer anxiously waiting for your goods to be manufactured and shipped from your supplier overseas. Unexpected occasions like the virus outbreak disrupted the production and shipment and you are not able to get your goods on time. This will further affect following sales and might cause money loss.
Amid the outbreak of the COVID-19 globally, the importance of supply chain diversification has shown. Supply chain diversification can lower the risk if one manufacturing line meets problem. You can compare different suppliers' capacity, advantages and disadvantages to make the best choice for your products.
In the long run, supply chain diversification can also:
Increase profitability: Indeed develop supply chain in different areas can be costly at the beginning but it can increase probability. According to a survey from the Hackett Group, companies that invest 20 percent or more of their budget to diverse suppliers can see a 15-percent boost in annual sales as a result.
Drive innovation: With supply chains in different areas of different suppliers, you can embrace new products and new solutions to overcome competition. You can learn what your customers value most and prioritize your sourcing strategy around those needs.
What do you think of the manufacturing industry amid the COVID-19? Follow the link below to learn more about Chinese manufacturing's recovery.
China says manufacturing activity expanded in March, defying expectations of a contraction – Huileng Tan, CNBC
2. Sustainable companies are winning the market
Sustainability has become a global trend as it's the best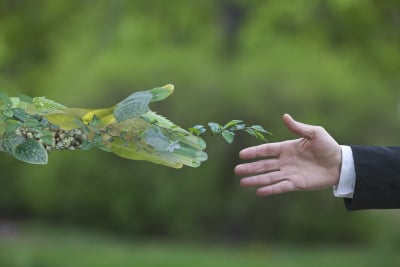 way to save our planet. Business are finding ways to become more sustainable to cater the trend even though it can be costly. But do you know that sustainable companies are now beating the market?
Companies with higher environmental, social, and governance factors (ESG) have outperformed the broad market. According to a new report by RBC Capital Markets, companies with better ESG risk profiles beat those with lower ones since the S&P 500 peaked on Feb. 19th.
Sara Mahaffy, equity strategist at RBC Capital Markets who made the report, pointed out that flows into ESG exchange-traded funds stayed positive. She said:
This is not a bubble or a trend… ESG analysis is way more important than we could have imagined.
Sustainable investing is being "mainstreamed"
Indeed, turning to sustainable business might cost a lot. For example, you might need to send your employee to your sourcing place to ensure the raw material are sourced sustainable. But your investment into sustainability is worthy as sustainable is becoming a global standard in the long run. Being sustainable can:
Crater the market preferences
Reduce carbon footprint
Save the planet from environmental crisis
Bud Sturmak, co-chief investment officer of Perigon Wealth Management, said that sustainable investing is being "mainstreamed". Bud pointed out that ratings firms, central banks, insurers, and corporate lenders are incorporating ESG risks into their assessments. He said:
There is now a clear and direct line from a company's ESG performance to cost of capital, profitability, and share-price volatility.
What's more, Bud believed that "the underpinnings of sustainable investing remain alive" even under hard times like COVID-19. List sustainable as your market strategy is a smart choice.
How can manufacturers become sustainable?
As an importer, try to be sustainable from the manufacturing process can be a good starting point. You can use recycled material or easy-to-recycle material as your raw material for manufacturing. There are many examples for your reference.
Toy giant Lego is now using sustainable plastic to replace the traditional plastic in its blocks. Some of Lego's new pieces will be made from a flexible, soft and durable plastic called polyethylene. This kind of plastic is durable and can be recycled many times.
Famous sports brand Puma is using recycled plastic to make its apparel (see #3). The company is partnering with First Mile to collects plastic bottles and produce recycled polyester. According to Puma, its new apparel will be made of at least 83 percent to 100 percent from the sustainable material.
Additionally, you can use sustainable energy for fulfillment service too. Retail giant Amazon has ordered 100,000 electric delivery vehicles to achieve sustainable delivery. Those electric vehicles will significantly reduce Amazon's carbon footprints and the first van will hit the road on 2021.
Follow the link below to learn more about how sustainable companies are winning the market.
Sustainable Companies Are Beating the Market During the Crisis. Will It Last? – Leslie P. Norton, Barron's
3. Nike launches new distribution strategy to mitigate COVID-19 impact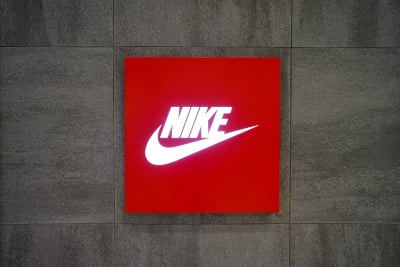 Recently, Nike announced that it will optimize its distribution strategy daily to mitigate the COVID-19 impact.
Under the pressure, Nike is turning to a digital-first distribution strategy. This new strategy requires Nike to analyze global demand and supply daily. It's a tight cost management and will help the company to control costs to the greatest extent
What's more, Nike's CEO John Donahoe said its new digital strategy is operational prowess and liquidity. It will allow the company to snap back whenever consumer demand returns while keeping and paying employees. John said on a call:
We'll continue to maintain pay continuity, even while our facilities are closed or have altered schedules. We know that our people are vital to fueling our deep connections with consumers, whether they work in our stores or in our distribution centers.
Nike's supply chain can withstand violent demand swings
For over a year, Nike has been using data to improve its operation. The company focuses on inventory visibility and demand sensing to make its supply chain "smarter".
Nike's former CEO Mark Parker said the company is using RFID tags to track its non-licensed apparel and footwear. Nike can use the tags to learn more about inventory visibility so that Nike can offer the customers what they want faster. Nike's CFO Andy Campion said:
The foundation we've built in enterprise data and analytics is fueling our more agile end-to-end execution.
While Nike executives are confident about their ability to overcome the COVID-19 crisis, investors and analysts insisted that they need further grade. Campion warned that moves like wholesale order cancellation or retailer promotion cannot be taken as trends. He said:
Margin and inventory growth rates will neither be intuitive nor linear.
Nike's sustainable distribution center
Aside from Nike's latest digital-first distribution strategy, Nike's distribution center is also worth learning. In October 2019, Nike opened a new distribution center ran by 100 percent renewable energy in Ham, Belgium. It's Nike's latest milestone in the company's move to achieve zero carbon by 2025.
The new facility is named Court and is 1.5 million square feet big. The Court will use 100 percent renewable energy to power its operation. The energy includes:
Wind energy
Solar energy
Geothermal energy
Hydroelectric energy
Biomass energy
Besides, the Court can ship its stock by canal network. Almost all of its inbound containers can reach the local container park by canal network. This can highly reduce the truck delivery to reduce carbon dioxide emissions. The Court can also recycle 95 percent of the waste generated on site.
Follow the link below to learn more about Nike's new distribution strategy.
Nike optimizing supply and demand daily to weather coronavirus storm – Emma Cosgrove, Supply Chain Dive
---
We're constantly scanning the web for top manufacturing stories and news. If you'd like to submit an article for consideration for our weekly Best in Manufacturing, send us a message and let us know