Learn about electric vehicle manufacturing in Malaysia, tax cut for Cambodian garment factories and how is Puma using recycled plastic in this week's roundup.
Best in Manufacturing – March 08, 2020
Each Sunday, we publish a list of top articles and other content related to manufacturing in areas like quality control, product development, supply chain management, sourcing, auditing and law.
1. Will Malaysia be the next electric vehicle hub?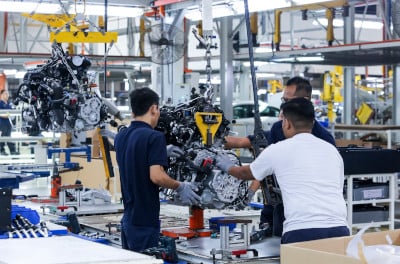 With increasing environmental awareness, electric vehicles (EVs) are becoming a major trend in travel. In 2019, the global market for EVs and plug-in hybrid electric vehicles (PHEVs) increased to 2.5 percent of the global vehicle market.
In pace with development, the ability to invent and manufacture EVs is increasingly valued. Malaysia's National Automotive Policy 2020 (NAP2020) will take an important role to help this country become next EV hub.
Datuk Radzaif Mohamed, the CEO of Proton Holdings Bhd, believed that providing incentives for EVs under NAP2020 could help spur a growth in sales. Radzaif said that long-term investments will help to develop new skills and advanced technologies:
This includes prioritising the development and manufacturing of these vehicles, their critical components as well as the charging infrastructure to support EVs and PHEVs in the country.
What's more, car manufacturers had committed to spend about $225 billion to develop EV and PHEV. With huge investment and strong support, Malaysia can potentially dominate EV manufacturing.
China leads EV manufacturing in Asia
Talking about EV manufacturing in Asia, China is the country that you can't miss.
China's EV industry began in 2001 with the "863 EV Project" and it's now both the largest manufacturer and buyer of EVs in the world. This country aimed to become the most powerful electric car manufacturing country with its "Made in China 2025" policy.
However, the boom also brings overcapacity. At the current growth rate, China will have the capacity to produce 20 million EVs in 2020 which is 10 times its target. The Chinese government has been reducing or cutting some subsidies for EV companies.
But for now, the EV industry is still bullish on China. In 2019, the biggest EV company Tesla built its Gigafactory in China. This factory is the first outside the U.S. and will be as the "template for future growth".
According to Tesla, this Gigafactory can produce 150,000 units of the Model 3 annually. Elon Musk, the CEO of Tesla, holds high hopes for growth in China:
China is by far the largest market for mid-sized premium sedans. With the Model 3 priced on a par with gasoline powered mid-sized sedans, we believe China could become the biggest market for the Model 3.
Is sourcing from Malaysia promising?
Malaysia's economy is the third largest in Southeast Asia. Aside from the potential of EV manufacturing, you might also want to know more about sourcing from Malaysia.
Outranking China, Malaysia placed 15 on the World Bank's 2018 ease of doing business metric. Doing business in Malaysia can benefit from no value-added tax (VAT) on exports.
Besides, Malaysia enjoys a geographic advantage as it is located on the Strait of Malacca, an important shipping lane. This country also owns the second and third busiest ports in Southeast Asia.
However, Malaysia's limited labor force might be a disadvantage for the manufacturing industry. Malaysia's 15.28 million workforce will be hard to attract the labor-intensive industry or large manufacturing plants.
What's more, Malaysia's standardized its minimum wage is higher than the number in other Southeast Asia countries and China. The cost of manufacturing in Malaysia will be harder to control.
Follow the link below to learn more about Malaysia's electric car manufacturing plan.
Malaysia can be electric car hub – Staff, New Straits Times
2. Cambodia gives tax cut to garment factories hit by coronavirus
The coronavirus has been disrupting the supply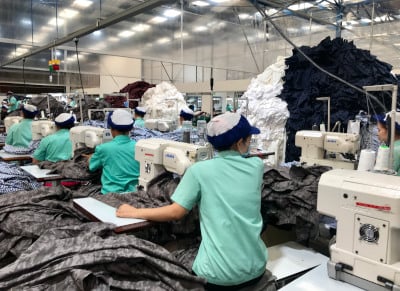 chain for more than a month. Not only it affects the manufacturing plants in China but also affects the raw material supplement to other Asian countries. Cambodia's pillar industry, garment industry, is under serious supply chain disruptions.
Also, the EU is weighing whether to cancel Cambodia's "Everything But Arms" (EBA) scheme as well. The EBA is a preferential tariff policy that allows almost every made-in-Cambodia good to enter the bloc with zero tariff. If the EU revokes the EBA, garments exported from Cambodia to the bloc will bear 12 percent tariffs which is a huge burden.
To reduce pressure on Cambodia's garment industry, the Cambodian government issued a tax cut. Any factories that are "strongly affected" by the coronavirus or EBA tariffs will be exempt from tax for at least six months:
When these factories suspend operations, they will pay 40 percent of the current minimum wage (to their workers), while the government will pay workers an additional 20 percent. So, in total, workers will get 60 percent of their current wage.
What's more, PM Hun Sen has added that the government would help pay partial wages to workers if production is halted.
Coronavirus threatening global garment supply chain
Although brands have diversified their supply chains, the production still relies on China as China remains dominant in material production. According to Nikkei, international garment brands like Uniqlo, Gap and Nike have all encountered a shortage of supply chains.
Take Japanese fast fashion retailer Uniqlo as example. Uniqlo's factories in Vietnam account for 20 percent of its production. But 60 percent of the materials used in those Vietnamese factories come from China.
As a result of the shortage in China, Uniqlo's shipments from Vietnam have been delayed by about two weeks. The brand has announced to further push back the launch of new Spring-Summer collection due to the "delays in production and logistics ".
Things can be tougher for other Southeast manufacturing countries as they have less mature manufacturing capacity.
Ken Loo, secretary general of the Garment Manufacturers Association in Cambodia, said suspensions or shutdowns of factories are "something that's on the horizon". Although over half of the Chinese factories have resumed production, it still take time to recover to full speed.
Learn more about Cambodia before relocation
Cambodia is in the consideration list when we talk about Asia sourcing alternatives. Aside from garment and footwear manufacturing, you must want to know more about the advantages and disadvantages about Cambodia manufacturing (related: Is Cambodia Poised To Become A Major Manufacturing Hub?).
Cambodia's geographical location is one of its advantages. Cambodia borders Vietnam and Thailand, which allows it to enjoy the convenience of spillover effect. Some companies will take Cambodia as "Plus one" when they manufacturer in Vietnam or Thailand.
Also, Cambodia is one of the few Southeast Asian countries which allow fully foreign-owned investments. This gives foreign companies more opportunities to start business.
Additionally, Cambodia has the second-lowest minimum wage in Southeast Asia. This makes Cambodia especially suitable for labor-intensive manufacturing.
However, the poor logistics and infrastructure is blocking Cambodia manufacturing's development. The poor traffic can affect time effectiveness and might further affect brands' reputation.
Follow the link below to learn more about Cambodia's tax cut for factories hit by the coronavirus.
Cambodian PM offers tax breaks to factories hit by coronavirus, EU tariff losses – Kay Johnson, Reuters
3. Puma uses recycled plastic to make apparel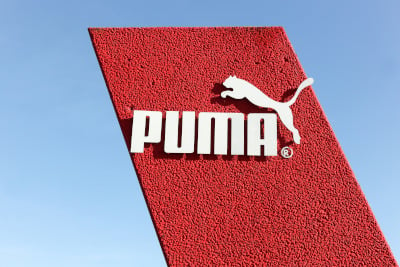 Among all the plastic humans produce every year, only 50 percent can be recycled and used again. Which means the other 50 percent, about 150 million pieces of plastic, is single-used and then dumped. The single-use plastic is causing serious harm to the land and ocean.
Aware of the dangers of disposable plastic, many brands started to achieve sustainability by using recycled plastic. Recently, famous sports brand Puma announced that it has developed a sportswear collection made from recycled plastic.
According to Puma's announcement, the company is partnering with First Mile to make these apparel items. First Mile is a company who collects plastic bottles to produce recycled polyester. In 2018, First Mile produced more than 300 tons of recycled yarn with plastic bottled waste.
The new collection will be in stores in Q1 and Q2. The pieces in the collection will be made of at least 83 percent to 100 percent from the sustainable yarn. Over 44 tons of plastic waste from landfills and oceans has been recycled just for the products made for 2020.
Vocals in the industry are turning to recycled plastic
In fact, using recyclable plastic to make products is no longer news in the industry. Vocals in the industry, take Adidas for example, is also using recycled plastic to manufacturer its products.
Adidas makes over 400 million pairs of shoes annually. This company started its partnership with Parley for the Oceans to recycle marine plastic waste and turn them into sportswear in 2015. The company made 11 million pairs of shoes with recycled plastic according to its estimation.
After collected plastic waste, the processing plant will process and finalize the waste into recyclable polyester. Currently each piece in the Parley collection is made from at least 75 percent of those recyclable polyester. Adidas plans to replace all virgin polyester with recycled polyester by 2024.
How to phase out plastic in manufacturing?
Given the trend to be environmentally conscious, manufacturers are finding ways to reduce plastic use or use recycled plastic. But it's easier said than done, how to do it in practice? Below are some useful tips:
Use recyclable plastic to replace single-use plastic

: Many products we use in our daily lives contain plastic. Since it's hard to get rid of them, use recyclable plastic to replace the single-use plastic will significantly reduce plastic waste.

Use less-toxic plastic to replace highly-toxic plastic

: There are more than 43,000 types of plastics. If you can't avoid using plastic in your products, use plastic which is less harmful can help to reduce environmental burden.

Find alternatives for plastic

: It could not be better if you can find a material to replace plastic in your products. You can use this as a selling point and take advantage of sustainable market opportunities.
Follow the link below to learn more about Puma's apparel made from recycled plastic.
Puma Creates Sports Apparel Made from Recycled Plastic – Emily Holbrook, Enviornment+Energy Leader
---
We're constantly scanning the web for top manufacturing stories and news. If you'd like to submit an article for consideration for our weekly Best in Manufacturing, send us a message and let us know