USMCA impacts China trade, first U.S. information security law, distributor education, Tesla delivery logistics and Nylon 6,6 shortage in this week's roundup.
Best in Manufacturing – October 21, 2018
Each Sunday, we publish a list of top articles and other content related to manufacturing in areas like quality control, product development, supply chain management, sourcing, auditing and law.
1. Clause in U.S. Mexico and Canada Agreement could limit China trade
The U.S. Mexico and Canada Agreement (USMCA) was finalized Sunday, September 30. USMCA replaces the 24-year old North America Free Trade Agreement (NAFTA).
The new trade agreement includes a stipulation giving the U.S. additional power to limit trade with non-market economies.
In a non-market economy, the government monopolizes trade and the state fixes domestic prices. As such, importing countries have exercised significant discretion to calculate the value of exported products from non-market economies.
Despite China's repeated attempts, the U.S. has yet to recognize China as a market economy.
Under article 32.10 of the new trade agreement, any USMCA member has the power to veto another member's attempt to enter a free trade deal with a non-market economy. The clause allows member countries to review, impede and veto potential free-trade deals.
The clause in question allows equal veto rights to each country. But the significance of clause 32.10 is it sets precedence of Chinese exclusion in future U.S. trade deals.
Clause enables an economic alliance against China
China is Canada's second largest trading partner after the U.S. The additional clause threatens any potential for a free-trade deal between the two countries.
But the potential impact of USMCA extends beyond individual countries' relationships with China.
Cutting products off from entering the U.S. via its neighbors could give the U.S. additional negotiating power against Beijing in future trade talks.
This clause sets a precedent for the U.S. to add such a clause to future trade talks with other countries as well. And with enough of its allies on board, it could form an anti-China trade coalition.
U.S.-led trade system could curb global value chains
China has 16 bilateral free trade deals. These account for about a quarter of China's foreign trade.
Canada, Mexico, Japan, Europe and the U.S. don't have free-trade deals with China. Three of these regions are now included under the USMCA.
Christine Loh, adjunct professor at Hong Kong University, says the trade alliance could significantly impact global trade:
[It would] change supply chains all over the world.
Many companies have started looking outside of China for their production needs. Rising labor costs, high energy costs and the ongoing trade war are commonly cited reasons.
The USMCA might not be an attempt to isolate China. But even if it isn't, the threat could be the final straw for companies already contemplating moving production.
The agreement still needs to be approved by the legislatures of the governments represented—U.S., Canada and Mexico—before it's official.
Follow the link below to read more about how the USMCA could impact China's trade.
China 'threatened with isolation' by veto written into US-Mexico-Canada trade deal - Lee Jeong-ho, Keegan Elmer and Zhou Xin, South China Morning Post
2. First U.S. information security law targets IoT devices
Secure Internet of Things (IoT) has always been a good idea. But in California, it'll soon be the law.
California Governor Jerry Brown approved SB-327 at the end of September. It mandates greater protection from IoT vendors for California consumers.
Titled Information privacy: connected devices, it's the first information security law specifically targeting IoT devices in the U.S.
Under the new law, manufacturers of connected devices must equip products with "reasonable" security measures. Requirements vary by device and noncompliance can result in hefty fines.
The law doesn't take effect until January 1, 2020. But additional IoT device requirements could force some manufacturers to redesign products.
IoT devices must be designed to protect against several factors
The new legislation covers a significant number of devices. Under SB-327, a connected device is defined as:
Any device, or other physical object that is capable of connecting to the Internet, directly or indirectly, and that is assigned an Internet Protocol (IP) address or Bluetooth address.
This definition covers a wide range of devices. Understanding the scope of these measures depends on the nature of each device and the information it collects and contains.
SB-327 requires that devices be designed to protect against unauthorized use, access, destruction, modification and disclosure.
One requirement is that devices that are accessible outside of a local network must have a unique password or the capability of a user-generated password.
Law applies to more than just California manufacturers
Companies manufacturing connected devices are wholly responsible for complying with the new legislation. The law does not impose additional requirements on IoT device users.
The law applies to any business that manufactures products sold in California. This includes businesses that sell third-party products.
The law mandates protective features are reasonable with the "nature and function" of the IoT device. But determining what constitutes reasonable protective features is left to individual manufacturers' discretion.
Re-tooling the IoT firmware or assigning randomly generated passwords could be enough for some products.
But for products that gather and contain information, compliance could take significant work.
California is the first state to pass IoT legislation, and it likely won't be the last. IoT vendors should start considering authentication mechanisms now, before it becomes a liability.
Follow the link below for more information on SB-327.
China, California Lawsuits, Proposition 65, and The Internet of Things – Dan Harris, China Law Blog
3. Could educating your distributor help increase sales?
The manufacturer-distributor relationship is inherently mutually beneficial, but that doesn't mean it's easy to manage.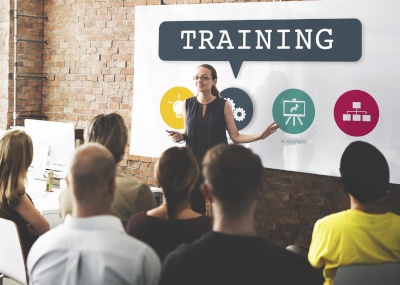 Unless you sell direct-to-consumer (DTC), you're likely all too familiar with the perils of this relationship.
Imagine the possibilities if your distributor understood your product as well as you do. Instead of selling a commodity, your distributor could sell the whole package—fabrication, brand and identity.
Some manufacturers are turning to curated content to help their distributors' improve their product knowledge and selling strategies.
Could educating distributors help set your product apart from a sea of commodities?
Convenience is changing the distributor marketplace
The rise of technology allows users quick access to information at their fingertips.
Supplier-product education has changed to accommodate the demand for quick information. Instead of classroom training, companies are turning to e-channels and on demand resources.
Acuity Brands, a lighting manufacturer, has won multiple IMARK "Supplier of the Year" awards for their educational platform. John Kimmel, VP of strategic account management for Acuity, spoke with Industry Week about the strategic value of learning:
I've been with Acuity 40 years and it's always been the same: If people know our services and tools, they'll sell them.
Acuity invests in compelling product training. In 2017, the company delivered 58,000 online courses to their distributors.
Kimmel says the firm continues to see significant growth in new product sales. And the growth is in direct correlation with better product awareness from the training.
Providing educational content helps distributors make sales
According to Handshake, one of the biggest complaints from distributors is lack of support from manufacturers.
Giving your distributors tools for product training can help them understand your product and make more sales. Creating educational content comes at an upfront investment but over time can yield mutually beneficial results.
If you're thinking of reconstructing or implementing product training, aim for efficient but engaging content.
Userlane suggests these training techniques for retention and growth:
Integrate elements of gamification in lessons
Encourage high-feedback
Blend eLearning and in-person education
Educating your distributors can increase message consistency and build brand affinity. Investing in curated content now could help you in the long run.
Learn more about distributor training by following the link below.
Educating Your Distributors in a Short-Attention-Span World – Douglas Gastich, Industry Week
4. Elon Musk's "delivery logistics hell" is a lesson for us all
When Elon Musk tweeted that his company was stuck in "delivery logistics hell" his remark made national news.
It's unlikely your company's logistics issues garner the same nation-wide coverage. But if you're in the manufacturing business, you're probably all too familiar with the Achilles heel of logistics—a successful, on-time shipment of finished goods.
Ensuring on-time pickup and delivery of finished goods isn't easy. And if your product is large or otherwise cumbersome to transport, such as Tesla's Model 3, it can be nearly impossible to find capable transportation.
Many of Tesla's issues stem from the company's ill-preparedness for customer demand. Understanding these challenges could help your company build freight logistics that can handle future growth.
Vendors turning to 3PL for additional support
What happened at Tesla isn't an isolated incident. Effective transportation is a logistics requirement for all manufacturers.
Ramping up production can significantly impact a company's supply chain. But logistics often takes a backseat to other considerations during a growth period.
Rather than viewing logistics as an investment, many companies see it as an expense.
This lack of preparedness has led some larger retailers to place additional supply chain rules on vendors. As a result, small-and-medium-sized manufacturers (SMBs) must also navigate intensifying logistics transportation demands.
Walmart recently instituted "On time, in full" regulations for their vendors. The regulations penalize incomplete or late deliveries.
Some companies are using third-party logistics (3PL) companies to avoid these fees and ensure the demands are met. Armstrong & Associates, Inc. estimates a 10.5 percent increase in gross revenues for U.S. third-party logistics firms in 2017 alone.
3PLs help companies overcome obstacles in making timely deliveries by providing a one-stop solution for all modes of transportation.
Prepare for growth and unexpected demand
If you aren't ready to hire a 3PL company, you can still make decisions that set a solid foundation for growth.
The author of this article suggests applying these tips for a smoother growth transition.
Understand that increasing volume will impact many aspects of your supply chain. Higher production -> higher volumes -> more shipments processed.
Understand logistics or find someone who does. Maybe your company doesn't place a high value on logistics. But acquiring the necessary expertise could yield significant returns.
Streamline and closely monitor outbound freight. Failure to do so could result in late deliveries.
Choose a versatile partner. You may focus on one form of freight. But employing someone with an eye on multiple methods could open the door to better transportation methods.
Tesla has a loyal customer base. And while many have expressed outrage over delays and product quality, the car manufacturer continues to chug along.
Could your company handle the same shipment faux paus and make it out alive?
What Happened When Elon Musk Couldn't Ship a Car to His Buyer in Time – Bobby Harris, Entrepreneur
5. Nylon 6,6 shortage could force some companies to rework products
Nylon 6,6, a key raw material for many automotive and industrial parts, may face a shortage in coming years.
In 1940, nylon 6,6 was introduced as an alternative to silk. But today, fiber use accounts for just one third of its usage.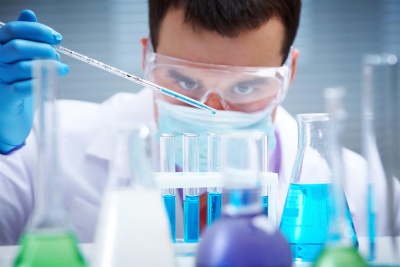 Instead, it's mostly used in automotive applications. The polymer is resistant to heat, oil and grease, making it well suited for injection molding into tough plastic parts.
Just a half-dozen or so companies across the globe manufacture the polymer. And production is struggling to keep up with demand.
A recent string of chemical factory disasters and failures is adding to the mad scramble for the material. This has left many manufacturers looking for ways to source or replace the valuable polymer.
Series of major disasters add to shortage
Nylon 6,6 is made from adipic acid and hexamethylenediamine (HMD). Hydrogenating adiponitrile produces HMD.
Adiponitrile has always been difficult to source. Only three firms produce the chemical on a large scale—Ascend Performance Materials, Invista and Butachimie. Additional structural shortages are likely to put even more pressure on procurement.
A series of unrelated events in recent years has taken out major players in the production of adiponitrile and nylon 6,6.
In 2015, an explosion destroyed a plant in Shandong, China aiming to become just the fourth producer of adiponitrile worldwide. The Shandong Runxing facility, once projected to produce 18 percent of global adiponitrile capacity, has yet to be rebuilt.
In the U.S., tropical storm Harvey halted all Invista operations at a Texas plant. And a fire in July of this year also reduced Ascend's nylon 6,6 polymer capacity.
Can alternatives supply the growing demand?
The disastrous events, while unrelated, have created a significant hole in nylon 6,6 production. But the lack of availability hasn't slowed a growing demand for the polymer.
According to consulting firm IHS Markit's Brendan Dooley, spot prices are more than double what they were a year ago.
Nylon 6 is one potential alternative to nylon 6,6. But it only works in about 20 percent of nylon 6,6 applications.
Even when manufacturers can use nylon 6, exchanging the polymer for nylon 6,6 could require reengineering products.
Another alternative is using a higher-end polymer. Higher-end polymers can match nylon 6,6 performance in ways that nylon 6 cannot. But these polymers typically come with a cost penalty.
Bill Greenfield, president of Invista Intermediates, encourages market participants to carefully evaluate any decisions made in light of the shortage:
I wouldn't advise market participants to make long-term decisions based on short-term supply tightness.
But if nylon 6,6 is an important material in your product, it doesn't hurt to start exploring alternative options.
Click the link below to learn more about the nylon 6,6 shortage.
The chemical industry is bracing for a nylon 6,6 shortage – Alexander Tullo, Chemical & Engineering News
---
We're constantly scanning the web for top manufacturing stories and news. If you'd like to submit an article for consideration for our weekly Best in Manufacturing, send us a message and let us know.