In this week's roundup, let's learn about ways to avoid fake reviews in the ecommerce era, Walmart's fully "regenerative" plan, and manufacturing in Vietnam.
Best in Manufacturing – November 10, 2020
Each Tuesday, we publish a list of top articles and other content related to manufacturing in areas like quality control, product development, supply chain management, sourcing, auditing and law.
1. Don't let fraudulent reviews ruin your business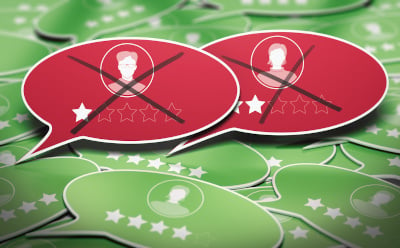 Imagine you are selling products online and they are not of high quality yet but you would like to fake some review for better selling. You bought some reviews to praise your products and they actually sold well.
However, consumers have been complaining your goods don't match your descriptions. They were angry and said they will never buy from you again. Your brand's reputation is damaged. The ecommerce platform you use to sell products found you were faking good reviews and fined you a huge amount of money.
Such cases are commonly seen and there are even more fake reviews due to the ecommerce boom. Saoud Khalifah, CEO of a monitoring service Fakespot, said ecommerce created steep competition for vendors hoping to tap into all that new money coming in. Khalifah said:
This year, starting from lockdown, the numbers exploded.
According to Fakespot, about 42 percent of 720 million Amazon reviews assessed from March through September were unreliable. The figure for the same period of last year was 36 percent.
Since first launched in 2015, more than 20 million users have used Fakespot to identify fake reviews. This can show how consumers are willing to view "true" feedbacks to choose which products to buy. For ecommerce platforms, eliminating fake reviews is a non-stop mission.
Ecommerce platforms and regulators are fighting fake reviews
Reviews have been a big metric for Amazon consumers to determine the quality and authenticity of a product. Fake reviews have also added pain for shopping on Amazon. In early 2020, Amazon launched its new one-tap star rating feature to get more reviews from actual consumers.
With the new feature, consumers no longer need to write comments for the products they bought but can simply rate them. This will allow potential consumers a higher chance to see real feedback. Patrick Miller, co-founder of Flywheel Digital, an agency that helps large consumer brands sell on Amazon, said:
As the number of ratings increase, customers can see a larger set and thus a more accurate rating. For brands, this means the black-hat review clubs and sellers will have less impact, as fake reviews as a percentage of legit reviews should decrease.
Another ecommerce giant, Taobao, has been fighting fake reviews as well. Taobao leads the market with a 72.2 percent market share but fake reviews have been a headache for this giant for years. Fake reviews on Taobao are called "shuadan". The sellers will pay around $2 to $4 to the reviewers for a good review.
In 2019, China's State Administration for Market Regulation announced to intentionally include "shuadan" in the list of severely illegal and untrustworthy acts. The list will also be shared with other government departments. Once confirmed, the platform will ban the seller from further actions and issue an online alert to all the consumers.
How can consumers identify fake reviews?
For ordinary ecommerce consumers, identifying real comments from hundreds of reviews is not easy. Here we list some tips to spot fake reviews and improve your ecommerce experience:
Check the timing of reviews.

If there are many praising comments that appear in a very short time period, they might be artificial.

Look for phrase repetition.

Fake reviewers don't actual use the products. They report false experiences. If there are highly-repeated phrases in many reviews of one product, the reviews might be fake.

Look into the reviewer's profile.

If the profile is face-less and leaves only positive reviews, it could likely be a fake account created.

Use free review analysis services. If you are not sure about a comment, you can have a review analysis services to help you. They can red-flag items like repetitive phrasing and help you spot a fake review.
Lastly, always read the product's return policy before buying. After all, you can return the product if you feel something is wrong once received.
Follow the link below to learn more about ways to avoid fake reviews when shopping online.
How to avoid falling victim to fake reviews when shopping – Julianne Ross, CNN Underscored
2. Walmart aims to become a "regenerative" company by using green energy
Walmart, the largest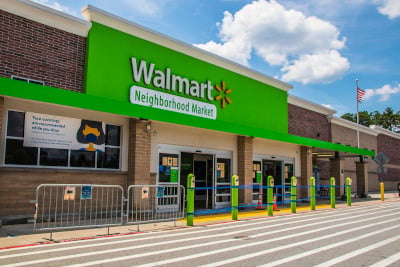 retailer in the world, has now made plans to become a "regenerative" company.
Early in 2017, Walmart launched its ambitious climate goal Project Gigaton which aims to reduce 1 gigaton of greenhouse gas emissions from its supply chain by 2030. To reach this goal, the use of renewable energy will be a huge contributor.
According to Walmart, the retailer wants to use 100 percent solar, wind, and other green energies in their own operations such as stores and warehouses by 2035. As for now, green energy accounts for 29 percent of Walmart's energy source.
Most of the green energy that Walmart uses comes from power purchase agreements (PPAs). Walmart is signing long-term purchasing deals with suppliers under the PPA. This practice has helped Walmart contract 1.2 gigawatts of renewable energy across 2018 and 2019.
Walmart is expanding its buying power to its suppliers
Like other retailers, much of Walmart's carbon emissions come via its suppliers. So, including suppliers in its mega plan is essential. Kathleen McLaughlin, Chief Sustainability Officer of Walmart, told CNBC:
For sustainability, we are trying to essentially transform the way that consumer supply chains function right from source through to consumer and end of life.
Looped in Gigaton PPA, suppliers can group together to buy renewable energy. According to Walmart's calculations and data from the Renewable Energy Buyers Alliance, about a hundred small companies will be priced out of the market for renewable energy.
Walmart explained that the company "launched (Gigaton PPA) because of interest from the suppliers". The Project Gigaton PPA encourages the suppliers with higher ambition on using green energy. The PPA also gives them a faster and more practical tool to introduce green energy to their operations.
What's more, Walmart is expecting more favorable policies in support of renewable energy buying. With favorable policies, green energy can find more supporters with more fields across the supply chain.
Big businesses aim to use recyclable energy
Alex Farcet, a partner at a venture firm Rainmaking, said the usage of green energy will be a continuous trend:
The next decade will see a fundamental change in the way energy is generated and consumed.
Not only Walmart, but many big companies are turning to green energy for source energy. For example, Google is the world's largest corporate buyer of renewable energy. In 2019, Google announced that it has purchased enough renewable energy to match 100 percent of our annual global electricity consumption.
Still, the company is aiming to source carbon-free energy for it's operations in all places, at all times.
For another example, Intel is the largest voluntary corporate purchaser of green power in the U.S. Like other businesses, Intel's green energy is generated from wind, solar, geothermal, low-impact hydro, and biomass sources. In 2015, the company purchased 3.4 billion kilowatt-hours of renewable power and reached its goal for 100 percent of its U.S. electricity use.
In the future, more and more businesses will include green energy in their operations. Every part of the supply chain can have the chance to enjoy the benefit of sustainability.
Follow the link below to learn more about Walmart's mega plan to use green energy.
Walmart has a grand plan to help suppliers club together to buy green energy – Lucy Handley, CNBC
3. Heading Vietnam? Learn about it first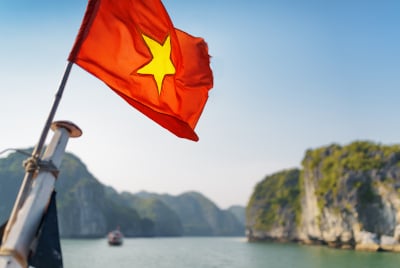 If you want to name a country as the rising star of Asian manufacturing, it must be Vietnam.
Located on the coast of Southeast Asia, Vietnam owns 44 seaports with a total capacity of 470-500 million tons per year. This makes import and export in Vietnam much more convenient. The growing tension due to the sino trade war has further put Vietnam on the list of Asia manufacturing.
Additionally, low costs, political stability, investor-friendly policies, and state-backed efforts to promote tech startups make the country even more appealing. As a result, the demand for Southern Vietnam's industrial park has skyrocketed. The occupancy rates in Binh Duong, an industrial province, reportedly reached 97 percent.
What's more, Vietnam now owns 12 Free Trade Agreements (FTAs) with countries and regions all over the globe. The country is now one of the most open economies. For example, the recently effective European Union Vietnam Free Trade Agreement (EVFTA) will allow almost all made-in-Vietnam goods entering the bloc with about 0 tariff.
Electronics manufacturing in Vietnam
In 2019, South Korea was the largest investor in Vietnam. This country provided almost a fifth of the total $38 billion of new foreign direct investment in Vietnam. Within South Korea's investments, its tech giant Samsung's investment accounts for a large part.
Samsung now manufactures most of its phones in Vietnam. The company's existing factories in Vietnam can produce 120 million units per year. Vietnam is looking for more chip manufacturing orders from Samsung as well.
Also, Samsung is planning to shift much of its display production from China to Vietnam. This would make Samsung the largest manufacturing facility in Vietnam.
Besides Samsung, Apple Inc. is placing more of its manufacturing orders in Vietnam. According to regional media, Apple began producing three to four million units of its AirPods earphones in Vietnam in April. The report also noted that many of Apple's suppliers, including Foxconn and iPad maker Compal Electronics, are also expanding operations in Vietnam.
Additionally, Apple's manufacturing partner Pegatron announced its plan to invest $1 billion in its Vietnamese plant by 2027. The investments are expected to further strengthen Vietnam's position in Apple's supply chain.
What to pay attention to before manufacturing in Vietnam
Indeed, Vietnam is a nice location for manufacturing but does it really suit your product type and manufacturing needs? Let's find out more information about manufacturing (related: Manufacturing In Vietnam: 5 Key Factors For Moving From China).
Machinery is Vietnam's top export. Garments and textile, footwear and headwear, and food and beverage are the sectors following machinery. Vietnam's manufacturing diversity can't compare to China's level for now but it already outranks other Asian manufacturing countries like Bangladesh and Cambodia.
Labor cost in Vietnam has been increasing steadily in recent years. Its monthly minimum wage increased by 5.7 percent from January 1, 2020, making it ranging from $132 to $190 now. This figure is lower than China's but higher than its competitors like India. Rising land rents can also increase the manufacturing cost in Vietnam.
In the aspect of logistics and infrastructure, Vietnam outranks most of the Southeast Asian manufacturing countries. In the World Bank's 2018 Logistics Performance Index, Vietnam earned a 39th ranking, higher than India's 44th, Indonesia's 46th, Cambodia's 98th and Bangladesh's 100th. This country can provide manufacturers with a nice transportation.
In conclusion, there is no perfect place for manufacturing. Understanding what your manufacturing needs are can help you make a comprehensive choice on sourcing from Asia.
Follow the link below to learn more about Vietnam manufacturing.
Is the global supply chain really heading to Vietnam? – Dashveenjit Kaur, Tech Wire Asia
---
We're constantly scanning the web for top manufacturing stories and news. If you'd like to submit an article for consideration for our weekly Best in Manufacturing, send us a message!