Learn about ecommerce sales trend, India's mobile phone manufacturing capacity and Google's sustainable sourcing platform in this week's roundup.
Best in Manufacturing – June 30, 2020
Each Tuesday, we publish a list of top articles and other content related to manufacturing in areas like quality control, product development, supply chain management, sourcing, auditing and law.
1. Ecommerce sales continue to grow in 2020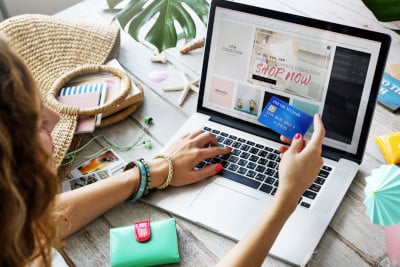 For brick-and-mortar retailers, this year could be really hard as the COVID-19 has blocked people from going out and buying as usual. But for ecommerce sellers who sell online, it could be a golden opportunity to expand the business.
According to a new forecast released by eMarketer, the ecommerce sales in the U.S. can possibly surge 18 percent this year due to the epidemic. The estimation pointed out that the ecommerce will account for 14.5 percent of the total sales in 2020 and reach its all-time-high.
Andrew Lipsman, principal analyst at eMarketer, said:
Everything we're seeing with e-commerce is unprecedented, with growth rates expected to surpass anything we've seen since the Great Recession. Certain e-commerce behaviors like online grocery shopping and click-and-collect have permanently catapulted three or four years into the future in just three or four months.
Among all the product categories, food and beverage and health/personal care products are the fastest-growing ecommerce categories. The estimation pointed out the sales for health/personal care could raise from 16.6 percent to 32.4 percent this year.
Meanwhile, the sales for typical categories like apparel and accessories will only grow 8.6 percent as they are non-essential. But the sales will go up gradually as the epidemic situation goes better.
Ecommerce is also booming in Europe
Not only in the U.S., the boom of ecommerce is also happening in Europe.
For instance, the eMarketer forecasted that the ecommerce sales in Germany will increase 16.2 percent this year and reach a $92.33 billion total. And among the increase, the mobile sales can contribute a huge part.
eMarketer specified that the mobile sales are growing even faster than the whole ecommerce sales in Germany. This category is expected to rise 19.9 percent and hold one third of the whole sales with $38.32 billion. Selling mobile online in Germany might become a more prosperous business than others.
Similarly, in France, some consumers plan to do more online shopping in the future. In a recent survey by McKinsey, 15 percent of adults in France will consider continuing shop online for nongrocery post-pandemic.
What's more, 15 percent of the respondents said they would be more likely to order clothes online. Meanwhile, more than 10 percent of respondents also thought they would order online for cosmetics and beauty products. Ecommerce in France might boost further jump in the future.
Leading brands are investing in the ecommerce area
Noticing the trend of ecommerce, big brands are now beginning to invest in ecommerce to mitigate the loss while offline stores are shut down. Zara's parent group Inditex now plans to invest $3 billion to boost its ecommerce operations.
While about 6,000 stores were closed due to the COVID-19 in the first quarter, Inditex's ecommerce rose 50 percent in the meantime. Inditex believes that its flexible purchasing model is giving it an advantage over competitors.
In 2019, 14 percent of Inditex's total revenue was from online source. With the investment in ecommerce, the group aims to gain more than a quarter of its sales from ecommerce by 2022.
Earlier in May, sports giant Adidas also announced to double down on ecommerce. The company decided to focus on its digital platform and expected to operate in a different trading environment.
Henceforth, more brand will shift strategy to eye on ecommerce. Follow the link below to learn more the forecast of ecommerce market amid the COVID-19 crisis.
US e-commerce sales to jump 18% in 2020, but not enough to offset retail's decline – Sarah Perez, TechCrunch
2. India is now the second largest phone manufacturer globally
In early June, the Ministry of Electronics and IT of India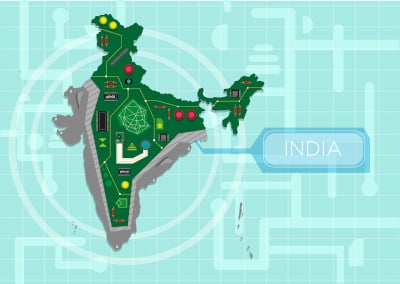 Ravi Shankar Prasad announced that India has emerged as the second largest mobile phone manufacturers in the world. Prasad posted on his tweet:
Under the leadership of PM @narendramodi, India has emerged as the 2nd largest mobile phone manufacturer in the world. In the last 5 years, more than 200 Mobile Phone Manufacturing units have been set up.
According to Prasad's graphics, the number of mobile phones currently manufactured in this country is five times than that of 2014.
As for now, many brands have already set up manufacturing plants in India. For example, about 99 percent of Chinese brand Xiaomi's phone sold in India are made locally. The brand is also exporting some of the made-in-India Xiaomi phones too.
Mobile phone giant Apple is considering to place more of its manufacturing plants in India as well. Although Apple already manufacture some iPhone models locally in India, it hasn't set up major plants in India yet. India might replace China and become Apple's largest producer in recent years.
India is looking to position itself as an electronics manufacturing hub
With India's growing mobile phone manufacturing capacity, India is eying to become an electronics manufacturing hub. To achieve this goal, the Indian government is supporting its Electronics System Design and Manufacturing (ESDM) industry.
The ESDM industry includes subsectors such as electronic products, electronic components, semiconductor design, and electronics manufacture. The EMDS industry is expected to reach $400 billion by 2022.
To attract more business to build the country's EMDS industry, the Minister called on his tweet:
Now is the opportunity for companies to consider #India as a destination in ESDM sector and be part of the next largest #ElectronicManufacturing Hub of the world.
Further, the government has announced a Modified Electronics Manufacturing Clusters (EMC2.0) Scheme to develop its electronics manufacturing capacity. The EMC2.0 Scheme values about $49.5 million and will be helpful to modernize and diversify India's current manufacturing capacity.
Conduct an inspection to ensure the quality of electronics
The quality of electronic products are of vital importance. Small hazards in the circuit board might cause sparks and even catch fire. These quality issues might hurt your customers and impact your brand's reputation. Don't take it lightly as even famous brands can suffer these quality issues too.
The most well-known electronics quality issue might be electronics giant Samsung's Galaxy Note 7 recall in September 2016. According to the U.S. Consumer Product Safety Commission, Samsung has received 13 reports of burns due to overheated batteries and 47 reports of property damage associated with Note 7 phones.
The recall cost Samsung at least $5.3 billion and has seriously affected Samsung's reputation. But how to avoid such quality issues as possible as you can? Inspections can help.
Let's take mobile phone as example as well. During an inspection for mobile phones, the inspector will conduct a serious of on-site tests and checks related to the product's battery. Including:
Battery capacity check

Battery short circuit test

Battery charge/discharge test

Temperature cycling check
In summary, no matter what electronics you are manufacturing, an inspection with specific checklist will be the best way to test your products. Don't miss to chance to control your product quality before reaching your customers.
Follow the link below to learn more about India's mobile phone manufacturing capacity.
India now second largest mobile phone manufacturing hub in the world: Ravi Shankar Prasad – Tech Desk, The Indian Express
3. Google launches a new platform for sustainable sourcing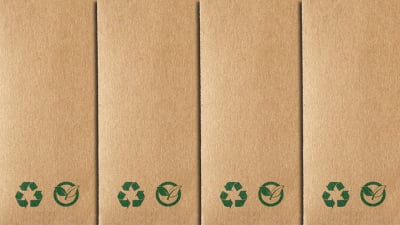 The fashion industry is a fast-emerging industry and as well as one of the most polluting industries. According to the World Bank's estimation, the fashion industry accounts for up to 20 percent of global wastewater and up to 8 percent of global greenhouse gas emission.
To be as environmental-friendly as possible, the fashion industry has been thinking of ways to protect the globe. Normally, the industry would focus on souring more sustainable material or producing less waste while manufacturing. Recently, Google announced to work with WWF Sweden to launch a sustainable sourcing platform to improve the processes in source.
The partnership will use a dashboard to analyze more than 20 commonly used raw material. Google and WWF Sweden will score each raw material and their sourcing location to track the greenhouse gas emission.
Kate Brandt, Google sustainability officer, said the company firmly believe that the path to sustainability requires "strong partnerships and collaboration". She said:
Our ambition is to fill fundamental data gaps by bringing greater accuracy to environmental reporting—ultimately moving toward more sustainable processes.
As for now, Google has already worked with Stella McCartney on the test pilot. This tech giant released that multiple luxury brands have signed on to participate but refused to name more brand partners.
How can this platform help brands and further contribute to the supply chain?
According to Maria McClay, head of luxury fashion at Google, this platform will give brands access to detail of every part of the sourcing process. Details like the amount of air pollution in a region or amount of waste produced per session will help brands to make more sustainable sourcing decision ultimately.
For example, if a brand is used to working with a certain region, it can use the platform to track multiple data in that region. The data will reflect the seasonal environmental differences rather than some outdated general global averages.
What's more, McClay added that the team will design the platform to automatically update as much as possible. Stella McCartney's worldwide sustainability and innovation director Claire Bergkamp pointed out that the ability to update data regularly is important to reflect changes.
By doing so, brands can also use the platform to compare different materials source from a same region to choose the more sustainable one.
In the future, Google and WWF Sweden plans to further broaden the scope of this sustainable sourcing platform. The partners plan to align the platform with other existing tools to calculate the impact on environment. The platform could be used as a single tool or as complement to existing efforts.
How to protect your business with sustainability post-pandemic
Sustainability has become an even more significant concept for fashion brands as the virus outbreak has forces people to think more about the way we treat the nature. The platform that Google plans to launch can serve as an effective tool for brands to switch to sustainability.
Even if the COVID-19 passes, sustainability can be the way to survive post-pandemic. Except from the use of the new platform, there are more that brands can do to achieve sustainability. A recent report by Boston Consulting Group offers below methods:
Protect critical assets. Remove unnecessary complexity in your business and save only critical assets to save the cash flow and prepare for reinvestment.
Solve current inventory challenges. Work with your supply chain partners to manage your inventory and protect worker livelihood. Do not cancel completed orders without talking to your partners as it will cause trust crisis.
Integrate sustainability to recovery strategies. Sustainability will become the core for companies to survive post-pandemic.
Accelerate transparency. Transparency in the supply chain means clearer management and more control. Add digitalization and innovation to your business model to gain more transparency.
Follow the link below to learn more about Google's sustainable sourcing platform.
Google is tracking sustainable raw materials. Will fashion buy in? – Maghan McDowell, Vogue Business
---
We're constantly scanning the web for top manufacturing stories and news. If you'd like to submit an article for consideration for our weekly Best in Manufacturing, send us a message and let us know