Learn about Adidas's ecommerce strategy, EU's loan support and Indonesia's garment manufacturing industry in this week's roundup.
Best in Manufacturing – May 12, 2020
Each Tuesday, we publish a list of top articles and other content related to manufacturing in areas like quality control, product development, supply chain management, sourcing, auditing and law.
1. Adidas boosts ecommerce efforts to compensate for brick and mortar retail impacts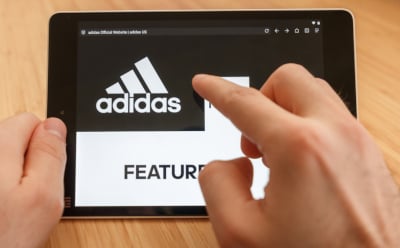 There is no doubt that the COVID-19 has a huge impact on the offline economy. Stores were closed as many cities implemented lockdown policy and people were staying at home to stay isolated. Some businesses are even facing bankruptcy due to this pandemic.
But don't be too pessimistic. The COVID-19 outbreak has also greatly promoted the development of an industry: ecommerce.
While customers are staying at home, a lot of demand shifted from offline to online. According to logistics vendor Narvar Inc., the shipments of ecommerce surged 47 percent from late March to late April compared to February's average.
Businesses are seeing hopes of survival in ecommerce and they begin to focus on the development of ecommerce strategy. For example, German sportswear giant Adidas is now doubling down on ecommerce.
As more than 70 percent of its global store base remains closed during the COVID-19, Adidas is making a strategic shift to focus on its digital platform. Adidas's CEO Kasper Rorsted said in a statement:
At the moment, we are focused on managing the current challenges and doubling down on the recovery in China and the opportunities we see in e-com.
Adidas believes that ecommerce has become more important than ever
In late April, Adidas announced that its net sales have declined 19 percent in the first quarter. The giant said that sales in some part of the world nearly standstill due to the virus outbreak. But Adidas underscored the importance of digital acceleration in its business model in a call with investors after reporting earnings. It revealed its plan to take ecommerce as its latest development strategy.
According to Adidas, financial flexibility will be the key to reach its goal. The company will reallocate resources to "ecommerce, IT, and additional set-up". Adidas believes that ecommerce has become more important than ever. The company expects to operate in a different trading environment to move forward from the current situation.
Analysts at RBC pointed out that Adidas should use ecommerce strategy to analyze demand and rationally allocate inventory. The analysts said in a note to clients:
(COVID-19 has created a) meaningful dislocation, which could lead to a prolonged recovery profile, given Adidas's wholesale distribution, if excess inventory is not aggressively addressed.
It's important to maintain quality and compliance at anytime
Wherever you sell your goods, online or offline, product quality is always your concern. Don't relax on maintaining quality and compliance because your consumers can't test the products immediately.
For example, a quick pre-shipment inspection on a limited sample size can significantly help to reduce quality risk. Inspectors will check the area where the goods have been stored, the condition of the packaging, the moisture content of the products. Inspectors will also inspect a sample of the goods to ensure they are free from mold.
What's more, your remote factory might hire child labor or run overnight to meet deadlines once resume production. These can lead to social compliance issues and damage your brand's reputation.
To avoid compliance issues, having an inspection company conduct a factory visit is a good choice. The auditor can view the factory to ensure they have the required government authorization to resume operations. The auditor will also check on the production capacity of the factory and the shift work timetables of the factory to indicate any potential excess social compliance risks.
All in all, quality control and compliance maintenance are long-term pursuit. Focus on these two points can lead you to better products and a bigger market.
Follow the link below to learn more about the Adidas's strategy focusing on ecommerce.
Adidas CEO doubles down on ecommerce as 70% of its global stores remain closed – Shalini Nagarajan, Business Insider
2. EU considering loans to support businesses affected by COVID-19
Many Asian manufacturing countries have issued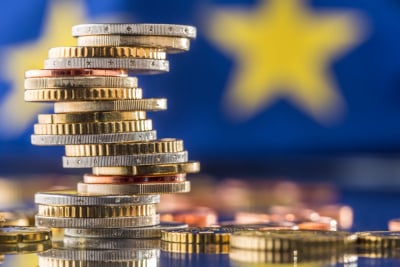 stimulus packages to support firms amid the COVID-19. And now EU, the largest economy in the world, is considering loans to support businesses affected by COVID-19.
According to Reuters, the European Commission will allow companies in the bloc to apply a government loan of up to 5 percent of their 2019 turnover. There's also news that the loans could also be up to 40 percent of the beneficiary's annual wage bill.
This loan is still a proposal and the EU competition regulators are seeking feedback from EU countries on it. Details like the cap on turnover or annual wage bill could still change.
But this kind of loan will be considered as subordinated debt and high risk. There will be strict conditions tied to such loans. If there happens liquidation, this loan will rank below senior debt holders.
Vietnam now enjoys FTA with the bloc
Due to the COVID-19, many businesses have experienced a shortage of funds and are looking for cost-saving solutions. If you import goods to the EU and is looking for a cost-effective country as sourcing place, you must consider Vietnam.
Imported into the EU, Vietnam 's biggest advantage is its Free Trade Agreement (FTA) with the EU. On March 30, the Council adopted a decision on the conclusion of an FTA between the EU and Vietnam. This agreement is the EU's second FTA with a Southeast Asian country and is likely to enter into force in early summer 2020.
As soon as the FTA enters into force, 71 percent of the EU's tariffs on made-in-Vietnam goods will disappear. The remaining part will be phased out in 7 years gradually. Finally, 99% of the goods made in Vietnam can enter the bloc with zero tariff.
Gordan Grlić Radman, Minister for Foreign and European affairs of Croatia, said the bloc is full of hope to this agreement:
It is also the most ambitious free trade agreement ever concluded with a developing country. We are opening up new trading opportunities, but we are also creating new tools to give impetus to the enforcement of basic freedoms and labor rights in Vietnam.
Stay compliance when importing to the bloc
No matter where your goods where manufactured, you must comply to the EU's regulations and standards when importing to the bloc.
For instance, importing lighting products into the bloc is a huge step. The EU accounts for 31 percent of the global LED lighting market but its regulations can be a big hurdle for less-experienced businesses looking to import lights.
One of the most important step is to ensure your lighting label compliance (related: Import Lights Into The EU? How To Ensure Lighting Label Compliance). The CE (Conformité Européenne) mark is the primary way for manufacturers to show compliance with EU requirements. The Waste Electrical and Electric Equipment (WEEE) label is another key marking for importing lighting products to the European market.
Take toys as another example. Toys are commonly recalled in the EU for noncompliance issues. To avoid such problems, EN 71 requirements is what to focus for toy importers. Conducting toy testing to to EN 71 standards is an effective way to ensure compliance.
Follow the link below to learn more about the EU's loans to businesses amid the COVID-19.
EU firms hit by coronavirus can get loans of up to 5% of turnover: source – Foo Yun Chee, Reuters
3. Indonesia aims to boost garment manufacturing exports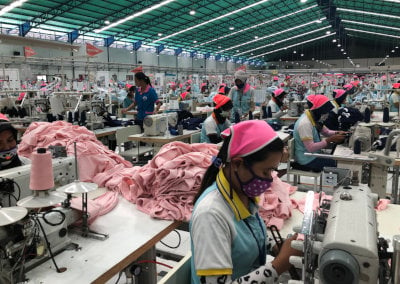 Where do you source garment products in Asia? You may answer countries like Bangladesh, Cambodia, and Vietnam. But now, Indonesia opens a new opportunity for foreign garment importers.
In 2019, Indonesia's garment and textile industry enjoyed a positive growth with exports valued at 13.8 billion. This was a 38 percent increase from $10 billion in 2018. Now, Indonesia is one of the largest textile manufacturers in the world.
With this sharp and prosperous increase, the Indonesian government aims to make its garment and textile industry into the top five largest in the world. The government plan to invest in new technology, machinery and human capital development to achieve this goal.
The Indonesian government also plan to establish new export markets, attract foreign investors, and increase the competitiveness of Indonesian garment products.
Industry 4.0 Masterplan can help but constrains remain
Indonesian garment industry is growing in a high speed. According to the Indonesian Textile Association's estimation, the country's textile and garment industry is expected to grow at a compound annual growth rate (CAGR) of 5 percent.
To develop its garment industry, the Indonesia government bets on its Industry 4.0 Masterplan. Industry 4.0 focuses on manufacturing and will particularly improve technology mastery aspect. the government hope this plan can attract foreign investor to supply expertise on sophisticated production techniques.
However, there are still constrains blocking the way. For example, comparing to other manufacturing countries, electricity and gas prices are rather higher in Indonesia. Manufacturing cost in Indonesia can be higher.
What's more, labor cost in Indonesia has been rising rapidly. The minimum wage in Indonesia increased 8.5 percent to $275 per month. This figure is much higher than Bangladesh's $117 per month and Cambodia's $182 per month.
Control your garment products' quality
Any quality problem will be magnified in the store when your customers touching the garment products. Barely no customers will buy them after finding they are of bad quality and they may further consider your brand as poor-quality.
You certainly don't want this happen to your garment products and quality control will be an effective way to avoid such problems. There are three ways to ensure the quality control:
Set quality measurement tolerance: measuring dimension of garment products is critical. You should specify each point of measurement in a spec sheet for garments to make sure those sizes fit your consumers.
Conduct on-site testing when doing inspection: on-site testing is the most effective way to verify your garment's durability and functionality. Fitting test, crocking test, fatigue test and stretch test are commonly used.
Perform lab testing: lab testing is a must-do step to test material composition. It can help to ensure safety and environment compliance when importing to your destination market.
After all, there are many kinds of garment defects. Conduct quality control can help you detect these defects and assure your brand's reputation.
Follow the link below to learn more about how Indonesia will support its garment manufacturing.
Indonesia's Textile and Garment Industry: Opportunities for Foreign Investors – Ayman Falak Medina, ASEAN Briefing
---
We're constantly scanning the web for top manufacturing stories and news. If you'd like to submit an article for consideration for our weekly Best in Manufacturing, send us a message and let us know