Learn more about Asian manufacturing countries' stimulus packages,H&M's announcement to accept on-going orders and Samsung's chips in this week's roundup.
Best in Manufacturing – April 21, 2020
Each Tuesday, we publish a list of top articles and other content related to manufacturing in areas like quality control, product development, supply chain management, sourcing, auditing and law.
1. Asian manufacturing countries are issuing stimulation plans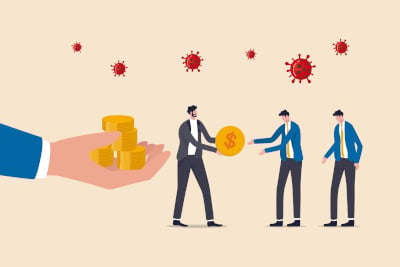 Under disruption of COVID-19, Asian manufacturing countries are issuing stimulus packages and supporting their manufacturing industries. For example, Malaysia recently released its second stimulus package to mitigate the COVID-19 impact.
In February, the Malaysian government issued its first stimulus package worth $4.8 billion. This package aimed to restructure the loans, assist the cashflow for small and medium-sized enterprises (SMEs) and issue tax exemptions.
Valued at about $57 billion, the second package will focus more on supporting the SMEs. The All Economic Sectors (AES) facility will allocate about $229 million to the SMEs as working capital. There's also a Micro-credit scheme aimed at micro-enterprises. This scheme allows micro businesses to receive a loan of up to $17,000 with a two percent interest rate.
Also, the government has delayed the payment of income tax for 750,000 SMEs. Those businesses can postpone the payment for three months, starting the first day of April.
Learn about other Asian countries' packages
Of course, Malaysia is not the only Asian country that launches stimulus packages. Let's learn about stimulus packages other Asian manufacturing countries have issued:
Prepare your business for relocation and diversification
If you are an importer, you might be under the pressure of COVID-19 and thinking of relocation to reduce potential risk. You might be used to Chinese manufacturing and it's not easy to make a relocation decision. Here we list some Asia sourcing alternatives that might be helpful:
Garments: Bangladesh's manufacturing industry is highly concentrated in garments. This country is a good choice for garment manufacturing. Cambodia can also be a nice place as Cambodia's geographic location is connected to major garment supply chains in Vietnam and China.
Electronics: South Korea has a strong capacity for electronics manufacturing. Electronics giant Samsung is born here. But Vietnam is growing as a new hub for electronics manufacturing, especially tech manufacturing.
Furniture: Vietnam is a top choice for furniture manufacturing for its rather competitive manufacturing capacity is ASEAN. But Malaysia can be a surprise winner in furniture manufacturing industry. This country's furniture sector benefits from trade war tailwind as tariffs are pushing importers out from China.
Follow the link below to learn more about Asian manufacturing countries' stimulus packages.
Malaysia Issues Second Stimulus Package to Combat COVID-19: Salient Features – Ayman Falak Medina, ASEAN Briefing
2. H&M will accept orders in production instead of canceling them
The outbreak of COVID-19 has hit garment industry hard.
Many fashion brands have cancelled their orders to save some cash flow and get through the crisis. For example, garment manufacturing country Bangladesh is now under huge pressure of growing order cancellation. Bangladeshi commerce minister Tipu Munshi said more than $2.6 billion worth of orders has been canceled.
But there's an exception. Fast fashion giant H&M has announced that it will accept orders in production instead of cancelling them. According to H&M's statement to the Daily Star, this pledge will apply to all of its manufacturing countries:
We will of course pay for these goods and we will do it under agreed payment terms. This is in accordance with our responsible purchasing practices and not only the case in Bangladesh, but in all production countries.
Also, H&M has promised that they will not negotiate prices on already placed orders
However, H&M has paused all future orders not yet in production. But the retailer added that they will " start placing orders again as soon as the situation allows."
Garment supply chain calls for more concerns
Indeed, as the shutdown of retail in major consumer markets, retailers will feel pressure. But this is the same for manufacturers as well and they do not get enough attention. As a result, garment industry calls for more concerns for the health of garment manufacturers.
The situation is more severe for countries that depend on garment manufacturing - Bangladesh in particular. The factories still have to pay their workers even they lost orders, which is a huge burden. Rubana Huq, president of Bangladesh Garment Manufacturers and Exporters Association (BGMEA), said:
All I'm going to do is I'm going to appeal to your good senses so that you kindly take all your current goods which are under production and which are ready. Please take them, under normal payment terms.
As the leader in the fast fashion industry, H&M wants to better protect its suppliers under this global pandemic by keeping the orders. The company believe its suppliers "are extremely vulnerable in this situation". The giant wrote in its statement:
We are in a close dialogue with several partners and industry stakeholders to see how we can and should support in this difficult situation and we aim for finding a joint industry solution involving several stakeholders.
Conduct audits to ensure your supply chain's compliance
Chances are that the workers are treated unfairly or bad working conditions in your suppliers' factories. As an importer, you will not want the compliance issues in your supply chain hurt your brand's reputation.
To avoid such issues, an audit in your factory is an effective way and here we introduce five different types of audits according to your needs:
Social compliance audit: this type of audit will verify and monitor your supplier's working conditions for compliance with international labor standards. SA8000 audit and SMETA audit are common types of social compliance audit.
Quality system audit: this type of audit can help you understand your suppliers' manufacturing capabilities and internal quality controls. ISO 9001 quality audit is the most used one.
Good manufacturing practices (GMP) audit: this type of audit is similar to ISO 9001 audit but only applies to manufacturers of certain product types.
Environmental audits: this type of audit ensure your suppliers are compliant with national and international environmental standards. It's getting more increasingly common globally.
C-TPAT security audit: this type of audit is least common as it only required by certain retailers and brands.
You might think there's no need to worry about the quality and compliance issues during this hard period. But the truth is maintaining quality and compliance during COVID-19 is also important. The earlier you find the problems, earlier you can fix them and avoid further risks.
Follow the link below to learn more about H&M's pledge on accepting on-going orders.
H&M pledges to accept orders in production from suppliers – Emma Cosgrove, Supply Chain Dive
3. Chips are helping Samsung to overcome the COVID-19 crisis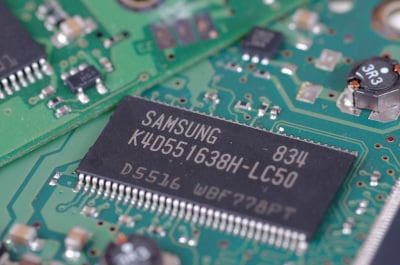 According to Samsung, its first-quarter profit rose slightly compared to the same period last year. This is not common during this COVID-19 outbreak and it was the solid chip sales that helped Samsung to beat its Q1 estimation
Samsung is the first global tech company to report its Q1 earnings estimates. According to this giant, its operating profit in Q1 was expected to be $5.2 billion won while the number in the 2019 Q1 was $5.1 billion won. This number is also higher than $5.1 billion won estimated by Refinitiv SmartEstimate.
Samsung's chips helped it sales increase. The COVID-19 has driven shift to working or studying from home and has stimulated sales of corresponding electronic products like computers and smart phones. Laptop makers and data centers have much higher demand for chips.
However,Kim Sun-woo from Meritz Securities said that Samsung still have to prepare for challenges as its store in Europe and the U.S. are now shut down due to the virus:
…it will likely face bigger challenges in the second quarter - now that the United States and Europe have become the hardest-hit countries.
Demand for chips might have further bump
Smartphones are an important product for Samsung. This product accounted for 47% of Samsung's total revenue in 2019. But due to the COVID-19, Samsung said that sales for smartphones and other consumer electronics will face huge hit. Meanwhile, chip demands from data centers would fuel a recovery.
In 2019, Samsung's memory chip business generated more than 50 percent of its operating profit Although Samsung didn't specify the profit breakdown for each division in its latest guidance, analysts estimated that the company's chip business would likely performance better in the first half of this year.
Analysts explained that is because the work-from-home requirements boost demand from the data centers that support internet services. The demands have further pushed the prices for memory chips. For example, prices for DRAM memory chips have rose more than 3.5 percent since January according to industry tracker DRAMeXchange.
Song Myeong-sup, an analyst at HI Investment & Securities, said:
If the coronavirus outbreak doesn't die down in the third quarter, demand for memory chips might face a bump.
Avoid quality issues on consumer electronics
Consumer electronics is a huge industry and they are inevitable in our daily lives. According to the estimation from Statista, the U.S. consumer electronics industry will reach a record high with a market size of $422 billion.
If you are in the consumer electronics industry, you would definitely want to grab a chance in this hot market. To win the customers' hearts, a good-quality product is always the best way. Therefore, having quality inspections will be an effective way to help you ensure your product's quality.
Batteries are commonly used in consumer electronics and there's also many quality issues caused by batteries. In 2016, Samsung recalled it populous model Galaxy Note as there were reports saying the batteries in the headsets were overheating and catching fire.
A series of on-site tests and checks related to the product's battery can help you to avoid such risks. The on-site test including:
Battery short circuit
Battery charge/discharge, and
Temperature cycling
What's more, inspectors will check the size and material of electrical components, such as circuit boards, wires and insulators. They will draw a certain number of samples and perform functional tests to test if your products have issues like overheat when using.
With a thoughtful inspection, you can identify quality issues earlier and reduce future risks.
Follow the link below to learn more about how chips are helping Samsung to beat its first-quarter estimates.
Samsung first-quarter beats estimates; chips likely to prop up virus-hit second-quarter – Heekyong Yang, Hyunjoo Jin, Reuters
---
We're constantly scanning the web for top manufacturing stories and news. If you'd like to submit an article for consideration for our weekly Best in Manufacturing, send us a message and let us know