Learn about how Vietnam becomes a tech hub, Chinese counterfeits that bother small U.S. businesses and UPS's new planes in this week's roundup.
Best in Manufacturing – October 20, 2019
Each Sunday, we publish a list of top articles and other content related to manufacturing in areas like quality control, product development, supply chain management, sourcing, auditing and law.
1. Vietnam becoming a tech hub in the wake of the China-U.S. trade war
Vietnam is a beneficiary of the U.S.-China trade war—the country's GDP has surged 7.9 percent. And aside from manufacturers who have seen a boom in business, a growing number of tech startups are also seeing major potential in Vietnam.
Three factors are contributing to Vietnam becoming a tech hub:
Domestic peace: After 100 years of conflict, Vietnam is now experiencing a hard-won domestic peace. The stable economic environment means better opportunities to develop new business.
"Hanoi Hustle": Vietnam's capital Hanoi is crowded with newcomers wanting to build a business in Vietnam.
Ethnic Vietnamese returning to Vietnam: Many Vietnamese fled the country during and after the Vietnam War. In recent years, those people or their children are starting to return to Vietnam. They bring back funds through remittances and investment. They also bring back knowledge, ideas and connections to the world.
What's more, the Vietnam government is playing a crucial part in building a startup ecosystem. Amra Naidoo, the co-founder of Accelerating Asia, said:
In recent years, programs such as the Vietnam Silicon Valley, Saigon Innovation Hub and Business Startup Support Center have been established to accelerate and form the nucleus of this growth.
Tech companies are turning to Vietnam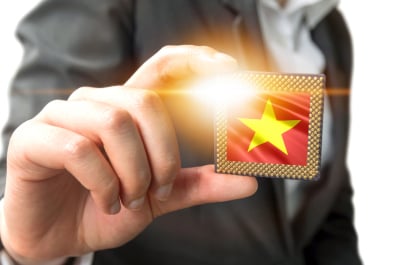 Tech startups choose Vietnam as they see the country's growing high-end manufacturing capability. High-end manufacturing needs skilled labor and technology. These factors are the basics for developing tech business.
Big tech firms have already turned to Vietnam ahead of startup growth. In August, Google announced moving production of their Pixel phone from China to Vietnam. Apple has already diversified its supply chain to include Vietnam to make iPhones.
Consumer electronics giant Nintendo is also accelerating their shift to Vietnam. Nintendo's production of its Switch console will gradually relocate from China to Vietnam.
However, many manufacturers still need to rely on sourcing materials from China. For example, some manufacturers will continue to import plastic from China when manufacturing earbuds.
Vu Huu Thang owns a company in Vietnam that produces cellphones and phone accessories. He had to import 70 to 100 tons of plastic material monthly, mostly from China. He said it would be hard for his firm to compete against Chinese suppliers as the importing is increasing his cost:
Vietnam cannot compare with China. When we buy materials, it's 5, 10 percent more expensive than China already.
Is it too late to manufacture in Vietnam?
Manufacturers have flooded into Vietnam to avoid the tariffs from the ongoing U.S.-China trade war. But if you haven't moved your production lines to Vietnam and want to do it now, it might be too late.
One reason is that Vietnam's infrastructure is less advanced than China's. Vietnam scored 3.3 for infrastructure in the World Bank's 2023 Logistical Performance Index, while China scored 3.7. Vietnam's insufficient roads and railways are largely to blame for the lower score.
Plus, Vietnam lacks skilled labor. Zhou Ping is a businesswoman who currently runs a footwear factory in Binh Duong province. She said small businesses like hers can't afford the cost of unskilled labor, both in time and money:
Vietnamese workers do not work overtime at all and most of them are not skilled, resulting in low yield rates and frequently delayed delivery times.
Growing demand and limited supply have also sent land rent soaring in Vietnam. For example, long-term leases for industrial land in Dong Nai reached $90 per square meter at the end of 2018, up from $60-70 a year earlier.
What's more, President Trump has threatened Vietnam to be his next tariff target. Manufacturers considering relocating from China can now compare other sourcing locations in Asia alongside Vietnam.
Follow the link below to learn more about why Vietnam is becoming a hub for tech startups.
Tech startups in Vietnam emerge as beneficiaries of U.S.-China trade war – Kevin McSpadden, NBC News
2. Small businesses in the U.S. are suffering from counterfeits in China
IP protection has long been a problem in China. In 2018, 87 percent of the counterfeits seized for the U.S. port were from Mainland China or Hong Kong. Those fake goods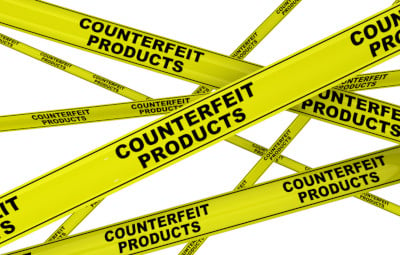 typically lead to decreased sales of the related genuine product. And fake goods can also damage the true brands' reputation. Some counterfeits are poorly made and can cause safety problems.
Counterfeits in China are hurting Larry Griffith's business in Australia, one of his most important markets. Griffith is the president and CEO of a small business in northern Michigan. His annual sales in Australia dropped $500,000 to less than $100,000 due to counterfeit products from China.
However, IP thefts in China are happening not for lack of legislation. Actually, China has an adequate domestic legal framework. Rather, relaxed enforcement of these protections at the local level is to blame.
"It's like whack-a-mole"
Even big firms with professional lawyers can face headaches when raising counterfeit claims. Effective legal action is often much harder for small businesses without local legal representation.
Ruth Brons is selling an accessory she invented to help violin students hold their bow correctly. Brons paid $100,000 and registered a trademark in the U.S. as Bow Hold Buddies. She's also patented her invention in Canada, Mexico, Europe and Australia.
But Brons met problems when she expanded her business to China. She discovered counterfeits of her invention were already selling on Chinese e-commerce sites. What's worse, counterfeiters had translated all 32 claims of her patent into Chinese and registered it in China under their own name.
Brons took legal actions to fight the counterfeits. The process took years and cost tens of thousands of dollars to invalidate the patents and get fake product listings removed from ecommerce sites. But new counterfeits keep appearing, Brons says:
You take down one and another pops up. It's like whack-a-mole… The legal avenues to get the knockoffs seems to be a coffer raider without a whole lot of results.
Brons is now seeing counterfeits on more ecommerce sites. Fakes are even showing on U.S. ecommerce sites like Amazon and eBay.
IP protection is imperative
Some ecommerce sites are taking action to address counterfeits.
Amazon recently unveiled a new "IP Accelerator" to fight counterfeits on their platform. This program connects small- and medium-sized businesses with a group of law firms that specialize in trademarks and IP. All sellers can get a discount price from the law firm when they file trademarks.
Meanwhile, Chinese ecommerce site Alibaba is using blockchain to improve IP protection. The blockchain based technology is called Intellectual Property Protection (IPP) Platform. Blockchain will link the IPP platform directly to the Internet Court, providing a powerful means for litigation.
However, the best way to protect your IP in China is to register a trademark locally. Registering a trademark in China can take up to 15 months to process. The steps generally include:
File the application through the China Trademark Office (CTMO) or the World Intellectual Property Organization (WIPO)
Confirm product type: choose your product and service subclasses, if applying through the CTMO
Double insurance: register the trademark in Chinese
Indeed, registering a trademark will cost you time and money. But filing a lawsuit and protecting your brand on the market is hard without a valid trademark.
Follow the link below to learn more about why small businesses in the U.S. are facing Chinese counterfeits.
US small businesses are fighting an uphill battle against counterfeiters in China: 'It's like whack-a-mole' – Spencer Kimball, CNBC
3. UPS is adding planes to
strengthen their shipping capability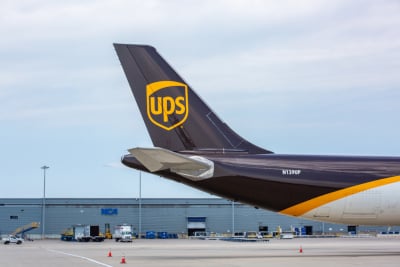 With growing demand for efficient package delivery, carriers are honing their shipping capabilities. UPS recently announced they will add 50 more planes to their air fleet by 2022. They aim to offer faster delivery times for health care, ecommerce and small business customers around the globe.
To further support its growing fleet, UPS are also expanding their construction projects and upgrading infrastructure. Brendan Canavan, president of UPS Airlines, said:
These projects are part of UPS's overall strategy to make investments in its global logistics network to enable continued growth in strategic markets. That includes an infrastructure that allows us to continue providing our customers with safe, reliable and on-time service.
UPS's project includes a $200 million, 262,000 square-foot hangar to house the largest planes in the fleet. Construction on the hangar will start in 2020 and is scheduled to finish in 2022. The project will also improve ramp and taxiways and will cost UPS $750 million.
UPS is converting its airfreight hubs to FTZs
Aside from strengthening their air fleet, UPS are aiming to boost their market growth. The carrier is now converting four U.S. airfreight hubs to foreign trade zones (FTZs). The four hubs are based in Chicago, New York City, Dallas Fort Worth and Los Angeles. In becoming FTZs, those hubs allow shippers to delay paying tariffs on imported cargo.
For example, a U.S. importer buying raw material from China through an FTZ can defer tariffs on the them until the finished goods are produced and sold in the U.S. market. The same importer may also be able to prevent paying duties altogether by assembling the goods in the U.S.
UPS's FTZs can be a great opportunity for companies trying to dodge tariffs levied from the U.S.-China trade war, as well as impending EU tariffs.
What's more, UPS said the 42 distribution centers they operate in the U.S. are also available as FTZs.
How other players are developing their shipping capabilities
Other carriers are also developing their shipping capacities with different strategies. For example, FedEx plan to cut their Express capacity after peak season for "current softness". FedEx will retire at least 20 MD 10-10 aircraft and 10 more A310 aircraft later this year and next fiscal year. FedEx CEO Fred Smith said the current global economic environment is affecting their business:
Our performance continues to be negatively impacted by a weakening global macro environment driven by increasing trade tensions and policy uncertainty.
Meanwhile, Amazon are aggressively building their logistics network. Amazon announced they will add 15 more aircrafts to their Amazon Air. With new members, Amazon Air will have 70 planes in their air network by 2021.
Adding new planes allows Amazon to develop their own network and decrease their reliance on third-party carriers. In the future, Amazon will keep building their air fleet to strengthen one-day shipping capacity for Prime members.
Follow the link below to learn more about UPS's plan on developing their air fleet.
UPS to add 50 planes to air fleet by 2022 – Morgan Forde, Supply Chain Dive
---
We're constantly scanning the web for top manufacturing stories and news. If you'd like to submit an article for consideration for our weekly Best in Manufacturing, send us a message and let us know.