Learn about Vietnam's tax cut, Amazon's measures to mitigate COVID-19 risks and the EU's circular economy model in this week's roundup.
Best in Manufacturing – March 29, 2020
Each Sunday, we publish a list of top articles and other content related to manufacturing in areas like quality control, product development, supply chain management, sourcing, auditing and law.
1. Vietnam offers tax cut for businesses to reduce impact of COVID-19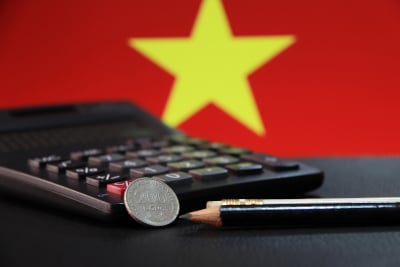 The outbreak of the COVID-19 has seriously disrupted the supply chain. Many companies and factories have encountered problems in production and transportation. To reduce the impact caused by COVID-19, Vietnam's central bank is now offering interest rate cuts for firms to help them.
According to a statement from the State Bank of Vietnam, the regulator will cut its refinance rate from six percent to five percent starting March 17th. The regulator has also lowered its discount rate and repurchase rate from four percent to three point five percent.
In fact, it's not the State Bank of Vietnam's first move to protect the affected firms. Last month, the regulator already ordered commercial banks to eliminate, cut, or delay interest payments on loans to companies struggling with plunging revenue.
Vietnam banks' moves are aiming to achieve Vietnam's economic growth target of six point eight percent this year. The government has warned that the growth rate might be below six percent if the disruption continues into the second quarter.
Vietnam adds monetary stimulus to support its economy
Aside from above tax cut, Vietnam is also adding monetary stimulus to support its economy.
Vietnam's central bank also reduced its interest-rate cap for deposits. The regulator adjusted the interest-rate for maturities of one month to less than 6 months from five percent to four point seventy five percent. It has also ordered banks to lower the maximum lending interest rate for short-term loans from six percent to five point five percent.
Nguyen Tri Hieu, a Hanoi-based economist, said it's a strong move:
It will help lower borrowing costs for companies and so can spur lending. However, loan demand in companies is low now, so the government will also need fiscal policies to subsidize businesses to help them overcome this difficult period.
What's more, Vietnamese Prime Minister Nguyen Xuan Phuc is also planning an economic package for the affected firms. The package will include tax cut and interest rate cuts for loans and reductions in insurance fees and land lease costs. But the government hasn't specified the release date of the package.
Manufacturers are eying Vietnam, but relocation is not easy
For big brands and manufacturers, relocating production lines to Vietnam is an effective choice. Vietnam has rather mature supply chains than other Southeast Asian manufacturing countries. Its geographical advantage near China also makes it easier to move machines needed for manufacturing.
According to Nikkei Asian Review, Apple and Microsoft are accelerating their steps moving to Vietnam. Last year, Apple was reportedly looking to start a trial for the production of its AirPods in Vietnam. The company has also asked suppliers to plan for moving 15 percent to 30 percent of the production out from China. Besides, Google is going to open production lines of its smartphone Pixel 4a in Vietnam as soon as April.
But for those manufacturers, components might be their "choke point". John Harmon, senior analyst at Coresight Research, told CNBC:
Some assembly could be moved elsewhere, but these production lines take time to set up, and moreover no other country has the supply of labor as China.
Maharaj from AArete described the supply chain relocation as "turning an aircraft around slowly." He said supply chain diversification is happening but it's slow:
I think many companies have been seriously exploring supply chain risk mitigation strategies.
Without a doubt, the outbreak of the COVID-19 is a task for all the manufactures. But it might also accelerate the supply chain relocation from China to Vietnam. Follow the link below to learn more about Vietnam's tax cut for firms under the COVID-19.
Vietnam Cuts Key Interest Rates to help Virus-Hit Firms – Nguyen Dieu Tu Uyen, Xuan Quynh Nguyen, Bloomberg
2. Amazon implementing measures to mitigate COVID-19 risks
As the leader in ecommerce industry, Amazon is acting fast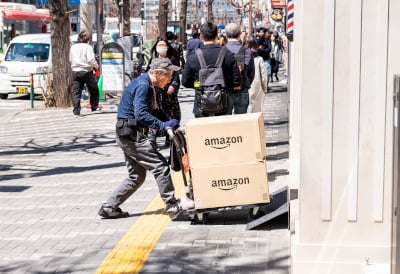 to reduce the impact of the COVID-19. This giant recently announced that it will now receive only essential shipments to its warehouses.
According to Amazon, it's "Fulfillment by Amazon" (FBA) program will be partially suspended through April 5th. Amazon detailed that the company will prioritize shipment of "household staples, medical supplies and other high-demand products" in its email to TechCrunch.
Amazon explained that this move it's based on its online date analyze. The company saw some high-demand products were out of stock due to the COVID-19. As a result, Amazon will make sure the reception, restocking and delivery of the essential products that are most in demand.
For all other products, the company has disabled the creation of new inbound shipments for FBA members, as well as for retail vendors.
But there's no need to worry about those existing orders. Any existing shipments created previously are still going to be processed at Amazon's fulfillment centers as usual.
Amazon adds 100,000 additional warehouse employees due to the shipment increase
Due to the global outbreak of the COVID-19, people are turning to online shopping and this makes online orders surge. Now, Amazon is adding 100,000 new full-time and part-time positions across the U.S. to keep up with the demand.
Aside from the increasing orders, the speed of the delivery is another reason that pushes Amazon to hire more employees. Customers could experience longer delivery time than usual because of the high volume of orders. But Amazon still wants to keep its delivery speed as it has made speeding up shipments a key part of its business strategy over the past year. The company wrote in its blog post:
We are seeing a significant increase in demand, which means our labor needs are unprecedented for this time of year.
What's more, Amazon is also strictly managing the goods on its platforms. The company has deleted one million items for price gouging or false advertising about the COVID-19. It has claimed to actively monitor its online stores and remove offers that violate the policy:
We believe our role serving customers and the community during this time is a critical one, and we want to make sure people can get the items they need, when they need them
Walmart and 7-Eleven are hiring more too
Not only Amazon, other famous retailers like Walmart and 7-Eleven are also planning to hire more employees to handle the layoffs caused by COVID-19.
Walmart's plan is to hire 150,000 temporary workers by the end of May. Those temporary workers will be working in stores, clubs, distribution centers and fulfillment centers to meet the crush of the demand. The company might convert these work force to permanent workers in the future:
We've reached out to industry groups representing restaurants and hospitality to facilitate temporary roles that can be a bridge for their employees during this difficult time.
Walmart is also giving bonus to the workers for thanking their support during the COVID-19 pandemic.
Convenience store giant 7-Eleven has also announced a huge hiring initiative recently. 7-Eleven is about to bring on 20,000 new store employees as they are seeing a "surge in mobile orders".
Follow the link below to learn more about Amazon's measures to mitigate COVID-19 risks.
Amazon limiting shipments to certain types of products due to COVID-19 pandemic – Darrell Etherington, TechCrunch
3. EU issues new economy model for more sustainability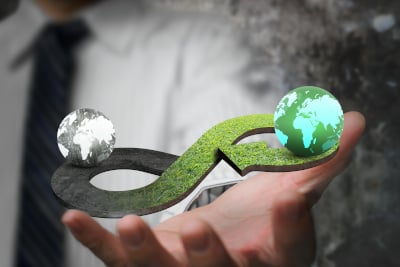 Recently, the European Union (EU) announced that the bloc will replace the current economic model with a circular model.
According to the EU, the plan aims to better use the resource and reduce the environmental impact. Moving forward to this direction, the EU introduced a new Circular Economy Action Plan. With the support of the Plan, the EU expects its GDP to increase an additional 0.5 percent by 2030.
Virginijus Sinkevicius, the European Commissioner for the Environment, Oceans and Fisheries, said:
Only by changing the economic model can we hope for success, ease the pressure on our biodiversity and achieve the 2050 goals on carbon neutrality in the European Union (EU).
The change will not only affect the manufacturers but also the customers. Aside from pushing manufacturers to comply with sustainable manufacturing, customers will also learn the information on the life expectancy of the products and to what extent they can be repaired.
By doing so, customers can make greener purchases and further promote more businesses to become more eco-friendly. This will finally become a win-win scenario for the EU.
The EU will reward manufacturers of products based on their sustainability performance
As for now, many products are manufactured in a way that break down fast and can't be reused, repaired, or recycle. Following the EU's circular economy model, products should long-lasting and durable. To achieve this goal, the EU is planning praise manufacturers of products based on their sustainability performance.
The bloc is hoping to push a legislation to ensure the manufacturing of sustainable products in electronics and textiles. The legislation will limit manufacturers' using new material but push them to use recycled material.
Additionally, the EU is aiming to improve the collection and treatment of electronic waste and plastic waste. The bloc wants to establish new mandatory requirements for plastics. The bloc will develop a harmonized model for waste collection and threshing across the Union as well as labeling.
If the plan works successfully, it will lead to less waste generated and minimize the amount of waste exported by the bloc.
Take consumer electronics as example. Sinkevicius said the EU will "move in the direction of universal chargers" for like laptops, smartphones or tablets. With long-lasting products, customers won't need to by extra charging device when doing next purchase. As a result, less raw material will be needed and will boost the secondary market.
Learn more about how big brands do
If you want to turn your business to sustainable but don't know where to start, you can take a look at the big brands. Their moves can be inspiring and might lead your way to sustainability.
Garment manufacturers can take fast fashion giant H&M and Zara as example. In 2019, Zara pledged to use 100 percent sustainable fabrics by 2025 (see #3). Zara's commitment is part of Inditex's sustainability pledge that applies to all of their brands, including Pull & Bear, Bershka, Oysho and Stradivarius.
Another fast fashion giant H&M is also using sustainable fabric to replace single-use raw material. Currently, 95 percent of the cotton that H&M sources is either recycled or sustainably sourced. The brand has pledged to use only recycled or sustainably sourced materials by 2030.
As for toy makers, one of the biggest toy manufacturers Hasbro is going to phases out plastic in its toy packaging. Hasbro will imply this goal on all its toy packaging by the end of 2022 but plastic in its toys remain.
Another toy giant Lego is redesigning its famous Lego bloc. Lego has announced in 2018 to make some of its Legos from "sustainable, plant-based" plastic. Currently these sustainable material is only being used on Lego trees, leaves and bushes but Lego plans to use sustainable materials in all core products by 2030.
Follow the link below to learn more about the EU's effort to achieve sustainability.
EU pushes for circular economy to have longer-lasting products – Fermin Koop, ZME Science
---
We're constantly scanning the web for top manufacturing stories and news. If you'd like to submit an article for consideration for our weekly Best in Manufacturing, send us a message and let us know