In this week's Best in Manufacturing, learn about the manufacturing skills gap, biofabrication, drones, servitization, and cloud computing in your supply chain!
Best in Manufacturing – November 20, 2016
Each Sunday, we publish a list of top articles and other content related to manufacturing in areas like quality control, product development, supply chain management, sourcing, auditing and law.
1. Filling America's manufacturing skills gap
Talk of America's loss of manufacturing jobs continues to dominate political debates. But rarely do politicians address the growing number of manufacturing jobs that go unfilled.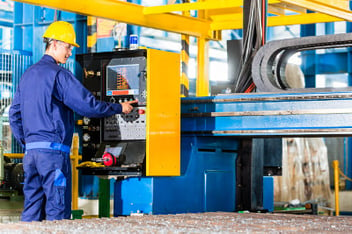 A study found that manufacturers will be unable to hire workers to fill 2 million of the additional 3.5 million new manufacturing jobs expected to exist in the next 10 years. Factories in the United States reportedly need 70 days to hire a skilled production worker and 94 days to recruit a professional with an engineering degree.
What's more, 70 percent of executives surveyed say they're experiencing a shortage of adequate computer and technical skills in those they're hiring.
Why is there a growing gap in manufacturing skills?
There are a number of possible reasons why so many manufacturing jobs continue to go unfilled and why those that are hired often lack the necessary skills to perform in those jobs:
Rapid digitization is increasing the skill level needed from workers to run a factory
Interest in the manufacturing sector from high school students continues to fall
Manufacturing wages have continued to fall since 2007
A negative stigma continues to surround manufacturing as a hazardous, low-paying and dirty industry
As a result of the shortage of qualified workers, manufacturers reportedly lose 11 percent of revenue each year, with costs namely due to downtime, increased overtime pay and longer cycle time.
How are manufacturers successfully filling the employment gap?
The solution for many manufacturers is to start the hiring process early, raising awareness of the reality of modern American manufacturing at the high school level. Industry trade organizations have started high school programs to train students in the skills needed on the factory floor.
Others in the sector advise that investing in training current staff is a major factor in retaining them and avoiding the high costs of hiring. David Armendariz, managing director in a Texas-based executive search firm said, "Spend the time to develop your high-potential employees. You'll have people who are more committed to your company."
To read the complete article about the growing skills gap in manufacturing, click the link below:
How to take charge of solving your manufacturing skills gap – Sue Hildreth, TechTarget
2. Manufacturers introduce biology to aid traditional production processes
For centuries, little has changed in the way we manufacture many of the materials we use in garments, construction and elsewhere. But a recent wave of integration between biology and traditional production processes is changing all that. From bricks and wood boards, to silk, leather and human ear cells, "biofabrication" promises to revolutionize the way we think about manufacturing.
One American company called bioMASON makes bricks from water, bacteria and sand using a process similar to how coral is formed along the ocean floor. The founder claims this new process is more efficient, needing less energy than traditional brickmaking.
Another company called Ecovative Design, based in New York, uses the root-like network of mycelium produced by fungi to manufacture furniture. The company is able to produce particle boards that look and feel similar to what's sold commercially for making wooden cabinets. Co-founder Gavin McIntyre said, "It's like growing a tree in the shape of your furniture. But rather than a tree, we're using mushrooms."
How might biology affect other manufacturers?
Other organic materials might soon replace those that are more typically used. Cost savings and efficiency seem to be the main factors driving the change. In some cases, environmental concerns are forcing manufacturers to rethink the materials used in packaging and elsewhere.
Learn more about other cases of biology aiding traditional manufacturing by checking out the full article in the link below:
Toadstool footstools: Are organisms manufacturing's future? – Michael Hill, Phys.org
3. Drones become available for mainstream use
With all the controversy and uncertainty surrounding drones and their potential for businesses, recent changes have made these flying machines available now for mainstream applications.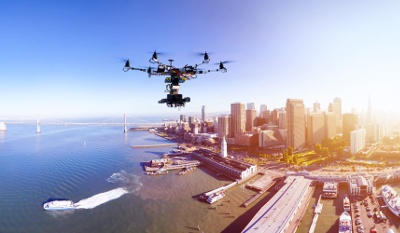 Gyro-stabilization, for example, is a major innovation that's contributed to greater ease-of-use of drones. I personally saw this new feature in action at a music festival in Shenzhen, China earlier this month. Drones flew overhead to film the show, and the users on the ground were able to make their drone hover idly, without needing to manually stabilize it. DJI, a local Shenzhen company that is leading the way in drone manufacturing, is largely responsible for the new technology.
Other changes have made drone usage much more accessible to a greater number of users and businesses. For example, the cost of drones has fallen significantly to just $1,000 for models from DJI's recent Phantom series. And the Federal Aviation Industry (FAA) also loosened restrictions for commercial drone operation. Previously, a user needed a pilot's license to operate a drone. But now users only need an online certificate.
What industries are being affected by drone usage?
Aside from the more obvious applications for drones, such as in the logistics and defense industries, drones are influencing a number of other sectors, such as:
Intel release a drone for use in construction
One company used drones to map freeways in Mexico
Oil & gas companies have used drones for rig safety and maintenance
It's also clear that drones may take on a role in manufacturers' warehouse operations, scanning barcodes and taking inventory.
Learn more about the exciting changes on the horizon for drones by reading the full article in the link below:
How drones will reshape the enterprise – Alexander Niehenke, Tech Crunch
4. What is servitization and why should importers care?
A growing number of manufacturers are taking advantage of what's known as "servitization" to gain a competitive edge over others in their industry. Servitization means combining services with the sale of products to create a business model that's more focused on customer relationships. A couple of leading examples of servitization are:
Hewlett Packard, which offers to automatically replenish ink, toner and other printer consumables before they run out, and
Rolls-Royce Aerospace, which adds repair and overhaul contracts to their existing products
Often the service is sold on a recurring subscription basis and covers maintenance, repair or upgrading of the initial product sold.
What are the potential benefits of servitization for manufacturers?
Servitization has proven helpful for businesses—small, medium-sized and large alike. One study that found business saw additional growth of five to 10 percent a year after incorporating useful services that complement their products. Other known benefits are:
Greater ability to meet customer demands, since many customers prefer a payment plan of "pay-as-you-go" to paying a high upfront cost. Servitization also tends to lead to commitments for continued product performance and improvements.
Greater financial stability because businesses can more easily forecast future revenue when relying on a subscription-type business model.
Improved product development–because servitization depends on constant monitoring of products and their performance, the manufacturer is able to elicit more feedback on potential add-ons for improvement.
Improved customer experience due to the long-term relationship created by servitization between customers and manufacturers. By offering services to complement the product, there's a greater flow of ideas and a greater understanding of what features the customer may like or dislike.
Servitization is not only helping the interests of manufacturers, but also improving the products consumers buy. Learn more about servitization by checking out the full article in the link below:
Could servitization revolutionise manufacturing? – Charles Clayton, Global Manufacturing
5. How can SCM professionals take advantage of cloud technology?
Often the full potential of new technology isn't realized until long after that technology is made available. Cloud computing is one such example. Generally, changes in products from automobiles to clothing still lag behind trends in consumer preferences. And most manufacturers are still operating with a fairly standardized production model, failing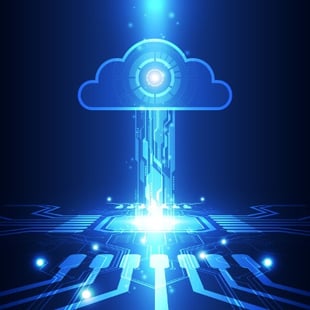 to meet the growing demand for greater customization in consumer products.
The author of this article touches on some of the reservations many supply chain professional hold regarding adopting cloud technology:
Security, scalability and reliability are often cited as concerns raised by supply chain organisations. However, Oracle alone conducts 33 billion transactions daily on the cloud and even ultra-cautious industries such as banking or defence departments are now taking advantage of the cloud.
He asserts that "the cloud is ready" and benefits await those that are willing to adopt the technology now. However, he recognizes that upgrading an exist system to incorporate cloud computing is often more difficult and costly than creating a system with it from scratch.
Learn more about cloud computing and its growing role in global supply chains by reading the article in the link below:
The supply chain cloud comes of age – Jonny Williamson, The Manufacturer
---
We're constantly scanning the web for top manufacturing stories and news. But if you'd like to submit an article for consideration for our weekly Best in Manufacturing,
send us a message
and let us know.