How to identify fake reviews on ecommerce sites, Huawei's dominance of 5G and Italy joins the Belt and Road Initiative in this week's roundup.
Best in Manufacturing – April 21, 2019
Each Sunday, we publish a list of top articles and other content related to manufacturing in areas like quality control, product development, supply chain management, sourcing, auditing and law.
1. "Get real": Fake reviews plague ecommerce sellers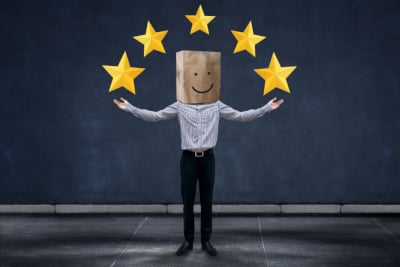 The rise of ecommerce has raised a new problem for brands and consumers: fake reviews.
Last year, skin-care brand Sunday Riley was caught encouraging employees to post fake reviews on Sephora. An email to employees reads:
It helps to make yourself seem relatable — like you know how hard acne is and you've tried everything, and this one actually works … As reviews come in, read them too. If you notice someone saying things like I didn't like "x" about it, write a review that says the opposite.
And earlier this year the FTC imposed a judgment of $12.8 million on a weight loss supplement company for paying a third party for fake reviews—the first judgement of its kind for fake reviews.
Fake reviews and counterfeits may lead to another consequence: pushing out honest sellers. This is a phenomenon called "Gresham's law", where it becomes difficult to prove high-quality products are worth more.
Fake reviews and counterfeiters are eroding consumers' trust, making them unwilling to pay anything more than a "fair" price in case they get scammed.
Ways to avoid fake reviews
Fake reviews are typically written by the retailer's employee or contractors hired to help the company sell more products.
We already know there are many fake reviews on Amazon. Among these, electronic products are the hardest hit. Fakespot, a company specializing in identifying fake reviews, found over 60 percent of Amazon reviews of electronics they analyzed in 2018 were fake.
So how can you spot the fake reviews from the trustworthy reviews? Here are some tips:
Check the timing of reviews. A surge of reviews in a very short time period might be artificial.
Look for overuse of "I" and "me" and a lot of verbs. According to research from Cornell University, online reviews that frequently use "I" and "me" are more likely to be fake.
Look for phrase repetition. It there are highly-repeated phrases in many reviews of one product, the reviews might be fake.
Look into the reviewer's profile. If the profile is face-less and leaves only positive reviews, it could likely be a fake account.
Look for verified purchases. "Verified purchase" means people actually received the product and the reviews are more likely to be true.
How to spot and report counterfeits
Amazon recently launched a new anti-counterfeiting program called Project Zero, which will allow brands to self-report counterfeits.
But scammers can also use Amazon's reporting system to remove honest sellers by flagging legitimate listings as fake or counterfeit. While Amazon is reviewing the claim, shoppers won't be able to find the legitimate listing, leading them to the counterfeit offering instead.
Amazon has said sellers will need to undergo training in order to identify counterfeits accurately before being able to use the self-reporting system.
But there are some step-by-step approaches you can already take to spot counterfeits online:
Know who's selling the product. Distinguish whether it is a third-party seller or a direct seller.
Examine the product photos. Compare the product photos to see whether it is copied from the original seller. And ask the seller for more photos of the product to ensure its authenticity.
Look into the shipping time and the shipping location. A counterfeit might need a longer time to ship, and the shipping location might not match the authentic seller's base.
Watch out for unrealistic deals. An astonishingly low price raises the risk that the product is fake.
Inspect the product for suspect packaging. Tags, typos, misspellings and poor printing should all be on a buyer's radar.
Follow the link below to learn more about how ecommerce websites are fighting fake reviews and counterfeits.
How to Combat Fake Reviews and Counterfeit Products – Saoud Khalifah, MultiChannelMerchant
2. Huawei is mastering 5G—and the mobile future
You're probably familiar with 3G and 4G signals. But how much do you know about 5G?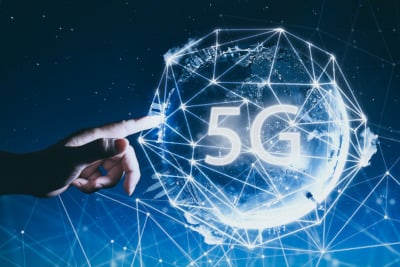 5G is short for fifth-generation mobile telecommunications. It's the next generation of mobile internet connectivity and promises to be much faster than today's 4G technology. It may offer faster speeds and more reliable connections on smartphones and other devices than ever before.
Sanjay Mehrotra, president and CEO of Micron Technology Inc, one of the world's largest memory chip manufacturers, says of 5G:
If a computer is the brain, 5G is the nervous system, data is the blood, and memory, as well as storage, is very much the heart of all these things.
Also, the 5G network will contribute to a huge rise in Internet of Things (IoT) technology. The 5G network can provide the infrastructure for a more powerful system with a huge amount of data. In Europe, UK's first 5G factory trials have gone live with the aim of testing out new IoT applications to improve manufacturing productivity.
But 5G has led to a geopolitical rivalry too. And the first telecommunications company to install widespread 5G will set the stage for the future.
Huawei is leading the 5G race
Although 5G phones are not yet available on store shelves, many global telecommunication companies are racing to occupy the 5G market.
At the end of March, Shanghai became the first city with 5G coverage. This was a big step forward. It symbolized China's ambition to lead over the U.S. and other countries in the race to develop next-generation cellular mobile communications. The very first video call backed by 5G was made during the opening ceremony.
Although President Trump has said he wants to grow 5G and even 6G technology, almost no U.S. company manufactures the technology's most critical components. Verizon is the only service provider that's offering in-home 5G right now in the U.S., and the service is only available in a few cities.
Sandra Rivera, a senior vice president at Intel who helps guide the chipmaker's 5G strategy, underscored the lack of American-made 5G wireless infrastructure: "There is no U.S.-based wireless access equipment provider today that builds those solutions."
But Huawei, the Chinese telecommunications giant, is leading the race in Asia and the world at large. Paul de Sa, a telecom industry analyst and co-founder of the advisory firm Quadra Partners, said:
I do think the Western companies did underestimate how credible Huawei was. There were executives who basically laughed [at the idea] that Huawei or ZTE could compete.
Huawei has claimed 29 percent of the global telecommunications market as the world's leading telecommunications provider, outranking Finland's Nokia and Sweden's Ericsson. Huawei currently has the industry's only 5G end-to-end (E2E) product and solution based on the 3GPP standard.
Geopolitical concerns of 5G standards and patents
The 5G network is surging ahead quickly, but countries are still worried about the security of 5G technology. Efforts must be made to ensure data security during the storing, analyzing and using stages. Furthermore, the economic security must be ensured.
It's taken such a long time to define 5G standards as its architecture and deployment are still in development. The International Telecommunications Union (ITU) is leading the way in drafting a standard for the 5G network, known as the International Mobile Telecommunications (IMT)-2020 standard.
The 5G standard will rely on highly sophisticated, patented technology. There are only two leading companies in this field: Qualcomm from the U.S. and Huawei backed by China. And the Trump administration has expressed concerns in recent months that Huawei will steal U.S. firms' intellectual property.
But in short, the whole world must be prepared for a 5G revolution. And if no one else steps up, Huawei might just win the fight.
Follow the link below to learn more about the geopolitical nature of 5G technology.
Huawei's 5G Dominance in the Post-American World – Daniel Araya, Forbes
3. Italy joins China's Belt and Road in signal to U.S. and EU
Last month, Italy joined China's New Silk Road as the first G7 country to join the initiative. Does this signal a shift in the EU's attitude towards China and the U.S.-China trade war?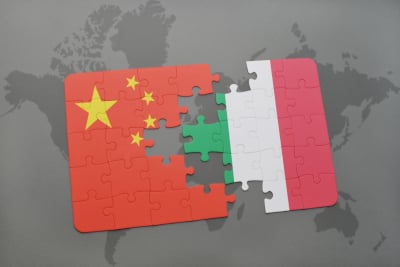 Back in the ancient days, the "silk road" referred to the first trading routes connecting China with Europe and Africa. Italian merchant Marco Polo traveled along the old silk road and forged the first trade route between Italy and China. And now, Italy has joined the journey again.
China's New Silk Road refers to China's Belt and Road Initiative (BRI), also known as the One Belt One Road (OBOR) policy.
Chinese President Xi Jinping first unveiled the initiative in September 2013 during his visits to Kazakhstan and Indonesia. The "belt" refers to overland trading corridors, while the "road" refers to maritime shipping routes.
As a part of the New Silk Road, Italy's ports are likely to serve as a key connector between Asia and European and African markets.
The importance of Italy joining
Italy has already signed some $2.9 billion in trades deals after announcing its intention to become part of the Belt and Road Initiative. The Deputy Prime Minister of Italy Luigi Di Maio signed deals over energy, finance and agricultural produce during Xi Jinping's March visit.
On his European tour, President Xi Jinping said China was determined to protect the world's multilateral system and was ready to continue with "opening up".
The EU and China share the same hope for China's future. European Commission President Jean-Claude Juncker said:
We understand that China does not like the expression 'rivals', but it is a compliment describing our shared ambitions.
The EU and China also share concerns about America's growing trend towards protectionism. The U.S.-China trade dispute has not only affected the U.S. and China, it has also affected European countries.
Italy's joining symbolizes that the EU and China are open to having a closer relationship. With the U.S.'s weakening influence in multilateral trade, other leading EU figures have said they're still interested in joining China's Belt and Road Initiative.
How will the Belt and Road shape future economic relations?
The Belt and Road Initiative has involved more than seventy countries so far. Altogether, these countries represent over 30 percent of the world's GDP, 62 percent of the global population and 75 percent of known energy reserves. With such powerful strength, the BRI has gained the world's attention while also raising concerns.
Although President Xi Jinping has said the initiative would be a "peace road", some countries are still worried about China's growing influence.
Japan and the U.S., in particular, are still skeptical towards this policy. The U.S. once even sought to stop Italy from joining the Silk Road. Aside from the stated aims of the policy, these countries are worried about China's unstated aims, such as its military ambitions.
The rest of Europe is closely observing the BRI in wake of Italy joining. Chinese President Xi stated:
[European powers] are waiting to see whether there will be changes in the way China will develop the BRI in the future –whether Western norms and principles will be taken on board.
With more countries joining the BRI, the global trade map could change.
Follow the link below to learn more about the deal between Italy and China.
Italy's Deal with China Signals a Shift as U.S. Influence Recedes – Jason Horowitz, The New York Times
---
We're constantly scanning the web for top manufacturing stories and news. If you'd like to submit an article for consideration for our weekly Best in Manufacturing, send us a message and let us know.