Amazon rolls out new anti-counterfeit measures, the U.S.-China trade deficit hits record high and wind-powered cargo ships in this week's roundup.
Best in Manufacturing – March 10, 2019
Each Sunday, we publish a list of top articles and other content related to manufacturing in areas like quality control, product development, supply chain management, sourcing, auditing and law.
1. Amazon launches new anti-counterfeiting program, Project Zero
Counterfeit problems aren't new to Amazon. But effectively addressing them arguably is.
Complaints from Amazon sellers over the lack of protections against counterfeit goods have steadily increased in recent years. But now Amazon has a new anti-counterfeit program: Project Zero.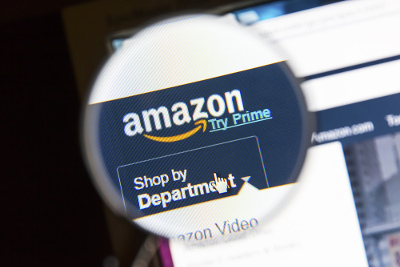 Amazon announced the anti-counterfeit program in a blog article on their website last week. Amazon has already piloted Project Zero with 15 brands over the last several months, with plans to gradually invite more brands to the program in the coming weeks.
Participating brands have good things to say about the program so far. The CEO of Thunderworks says of Project Zero:
Every unit we sell through Amazon has a unique, serialized barcode, and our counterfeit problem has nearly disappeared in the United States.
And Amazon hopes Project Zero will help them finally live up to their "zero tolerance" policy for counterfeit products.
Sellers will have power to remove counterfeit products themselves
Before Project Zero, sellers would have to contact Amazon directly to request Amazon remove a counterfeit product from the platform. The brand might even need to buy the suspected counterfeit product themselves to prove to Amazon that it was fake.
Many Amazon sellers have complained previously that this reactive process was slow and tedious.
Amazon is looking to streamline that process with Project Zero. The program is made up of three main parts:
Automated protections
A self-service counterfeit removal tool, and
Product serialization
For its automated protections, Amazon is using machine learning to continuously scan product listings and proactively remove counterfeits. Once brands provide Amazon with their logos and trademarks, Amazon's automatic protections can scan for any fraudulent products throughout the website.
Amazon claims their automated protections scan over five billion product listings a day, stopping 100 times the number of suspected counterfeit products the brands directly report.
With the new self-service counterfeit tool, brands now have the unprecedented power to remove products themselves without Amazon's prior approval. But brands will need to undergo training with Amazon before they can use the tool and must maintain a "high bar for accuracy" to retain their privileges.
Regarding product serialization, Amazon will provide brands with a unique code for every single unit manufactured, which brands can then put on their products during manufacturing. Amazon's fulfillment centers can then scan and verify purchases against these numbers before shipping the goods to customers.
How can you join Project Zero?
Project Zero is still an invite-only program, but Amazon says they're adding brands as quickly as possible and you can sign up now to join the waiting list. Brands must already have a government-registered trademark and have enrolled their brand(s) in Amazon Brand Registry to join.
But is the program free for sellers?
The automated protections and self-service removal tools are free for all sellers. But brands that use the product serialization service will need to pay between $0.01 and $0.05 per unit for the serial number, based on volume.
This fee could add to complaints that smaller brands with less resources are already at a higher risk (see #5) to counterfeits on Amazon.
And if you do join the serialization program, be sure to inform your suppliers. Adding the serial number to your packaging will require introducing a new Amazon packaging requirement to your suppliers.
Follow the link below to learn more about Amazon's new program to protect sellers from counterfeits:
Amazon Wants Brands to Fight Fake Products Themselves – Louise Matsakis, Wired
2. U.S. trade deficit hits record high, as trade war reaches an end
U.S. Census data revealed this week that the U.S. trade deficit with China rose to a record $419.2 billion in 2018, surpassing the previous high of $375.5 billion set in 2017. The overall trade deficit grew by $69 billion in 2018.
The news comes as President Trump is negotiating with China to put an end to the trade war this month.
It seems U.S. importers have remained loyal to their Chinese supply chains for now, despite looming tariffs. U.S. goods exports to China fell seven percent to $120.3 billion, while American imports of Chinese goods rose by that same percentage to $539.5 billion.
While a trade deficit isn't an inherently good or bad reflection of the U.S. economy, the numbers deal a blow to President Trump's promises that tariffs would reduce the trade deficit.
Consumers and importers continue to buy Chinese goods
A trade deficit is actually often a sign of a strong economy, influenced by several different factors.
Trump's tax break enacted in November 2017 is likely to have contributed to the deficit increase. A tax break and a strong economy means everyday Americans have more money to spend on goods, especially given the relatively low savings rate in the U.S.
The increase in imports from China is also likely due to a rush from importers to buy products in late 2018 to avoid additional scheduled tariff increases. The deficit with China rose more than $3 billion in December alone. At the same time, U.S. export industries targeted by retaliatory tariffs suffered, with exports falling by $10 billion in 2018.
Rick Helfenbein, president of the American Apparel and Footwear Association, agrees the deficit rise is a reflection of recent trade war events:
U.S. importers rushed to bring in more goods before being hit with punitive tariffs, while at the same time U.S. exports crumbled due to closing markets caused by retaliatory tariffs.
So despite Trump's promises, China isn't "paying" for the tariffs—consumers are.
A Federal Reserve Bank of New York study found that the tariffs are costing American consumers $3 billion dollars a month in additional taxes, and costing companies a further $1.4 billion in deadweight losses.
Where the trade war stands now
Trump has already agreed to indefinitely halt the increase in tariffs to 25 percent that was scheduled for March 1st. And sources say China and the U.S. are close to signing a deal by the end of March at Trump's Mar-a-Lago estate.
Details of the deal are still emerging, but the deal could include:
A system of regular consultations at various levels of the U.S. and Chinese governments to address trade conflicts
An increase of Chinese purchases of U.S. goods by $1.2 trillion over six years, mainly in the agriculture and energy sectors
A decrease, or elimination, of the American tariffs on Chinese goods levied in the past year
Structural changes to Chinese intellectual property laws and foreign investment laws to protect foreign businesses
An agreement from China to not bring any trade challenges to the World Trade Organization
But many experts fear a trade deal, or even changes to Chinese laws, will do little to promote long-term change in China. Nicholas Lardy, a senior fellow at the Peterson Institute for International Economics, says:
Talking about rule of law and protecting property rights is one thing, but actually following through on it is a very difficult thing for a system where the party has been so deeply embedded for a long time and the rule of law is secondary.
Importers should stay tuned in the next month as the deal takes shape.
Follow the link below to learn more about what the U.S. trade deficit could mean for U.S.-China trade.
Record trade deficit will put pressure on Trump in upcoming China talks – Don Lee, Los Angeles Times
3. Future cargo ships might look like the sailboats of yore
Ninety percent of the world's traded goods travel the seas on route to their final destination.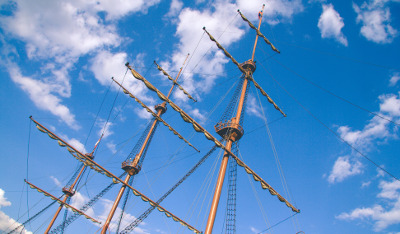 So it shouldn't be a surprise that cargo ships alone account for three percent of the world's carbon dioxide emissions. Three percent may not sound like a lot, but it amounts to around one billion tons of CO2 and other greenhouse gases a year.
In response, the International Maritime Organization (IMO) has already committed the global shipping industry to reducing greenhouse gas emissions by 50 percent by 2050.
And experts have already floated numerous different ideas for alleviating the shipping industry's environmental woes.
But perhaps the most surprising is a push to retrofit cargo ships with sails—the ancient technology first invented in 1300 BC. Diane Gilpin, the head of the Smart Green Shipping Alliance, says, "The wind is free and will always be free, and we can predict it."
You might be wondering, wouldn't those huge sails get in the way? But these high-tech, modern sails look a bit different than the ancient sails you might associate with Christopher Columbus or Marco Polo.
How would wind-powered cargo ships work?
Engineers are looking to retrofit existing cargo ships in a "plug-and-play" type system, where cargo ships could be retro-fitted with sails as new cargo is loaded in.
Current models from the Wind Challenger project, a Japanese group from the University of Tokyo, use retractable sails. They estimate their sails could reduce fuel emissions by 20 percent.
With this model, the crew could retract sails when porting or passing under bridges. Below is a concept video (skip to 1:09 to see the retractable sails in action):
Space is a concern with this design. It's likely these sails could only be installed on bulk carriers and tankers that carry products in large bulk, like liquids, oil and grains. Cargo ships that carry high stacks of containers wouldn't have enough space on deck for sails.
Norsepower, a Finnish company, has invented another option that requires less space: "Rotor Sails". These large, 100-foot tall cylinders spin to create higher air pressure on one side of the cylinder than the other, propelling the ship forward.
In August 2018, shipping giant Maersk Tankers fitted a tanker with the Norsepower sails in the first installation of wind-powered energy technology worldwide. Maersk says they hope to retrofit 80 of their 164 ships with the cylinders and could cut fuel consumption by 10 percent.
Wind power eliminates unpredictable fuel price fluctuations
Cost considerations often win over environmental concerns in global trade. But money and the environment might be on the same side this time.
Fuel accounts for two-thirds of the shipping industry's operating costs. Heavy fuels are incredibly susceptible to market fluctuations, making operational costs difficult to project.
Most cargo ships currently run on bunker fuel, one of the dirtiest fuels in the world—essentially, it's the crude oil leftover after removing all the other cleaner fuels. The current average sulphur content of bunker fuel is around 2.7 percent.
But in 2020, the IMO will implement a new 0.5 percent cap on sulphur content in marine fuel, a three percent decrease from the current 3.5 percent limit.
Compliant fuels with a low sulphur content are in high demand and restricted supply. And cleaning mechanisms, or "scrubbers", to remove sulphur from fuel are expensive to install.
With traditional fuels becoming increasingly more expensive and difficult to procure, why not consider an alternate fuel source?
Wind-powered ships aren't without their limits. They'll likely require sophisticated computer software to predict weather patterns and determine optimum routes. And traveling along wind patterns could potentially lengthen lead times for importers.
But we've come a long way from the initial sail boats invented centuries ago. A wind-powered cargo ship might be sailing its way into the clean energy debate.
Follow the link below to learn more about up-and-coming sailing technology in the shipping industry.
Why cargo ships might (literally) sail the high seas again – Jeff Spross, The Week
---
We're constantly scanning the web for top manufacturing stories and news. If you'd like to submit an article for consideration for our weekly Best in Manufacturing, send us a message and let us know.