Right to repair legislation, online retailers moving to brick-and-mortar, public relations for manufacturers and more in this week's Best in Manufacturing.
Each Sunday, we publish a list of top articles and other content related to manufacturing in areas like quality control, product development, ­­­supply chain management, sourcing, auditing and law.
1. Do consumers have the "Right to Repair" your products?
Nineteen states in the U.S. have filed "Right to Repair" legislation to mandate greater availability of product repair information and parts, as well as to fight planned obsolescence.
What is planned obsolescence? Apple faced a class action lawsuit for slowing down iPhone batteries late last year to promote sales of new models. This is planned obsolescence— intentionally designing a product with a limited useful life.
Companies against the legislation argue that it opens the doors to counterfeiters. But consumers are pushing for mandated availability of product replacement parts.
Three factors driving consumers towards Right to Repair
Growing distrust. Recent high-profile cases like Apple's have stirred distrust in consumers.
Desire to prolong product life. According to a poll by the EU Barometer, 77 percent of consumers said they would rather repair goods than buy new ones.
Environmental awareness. Corporate social responsibility, ethical sourcing and social compliance are rising consumer concerns. Repairing a product reduces its environmental impact.
Global implications of Right to Repair
The European Union has taken the lead in ecodesign and Right to Repair legislation. The European Union's 2009 Ecodesign Directive outlines ecological requirements for energy-related products to help eliminate the poor performing products from the market.
This year the European Parliament established an EU-wide definition of planned obsolescence and specific ecodesign principles.
Considerations for manufacturers
Mandatory compliance – The directive sets out minimum mandatory requirements for energy efficiency and labeling.
Sourcing and production – Additional requirements for spare and replacement part availability might increase the need for raw materials and components.
Storage – Maintaining spare parts requires space beyond the current product scope.
Consumer driven responses from manufacturers
It's too soon to see if amendments will force companies to reveal trade secrets. But one thing is for sure—consumers want transparency. And working towards transparency can help yield positive buyer relationships.
Here are three ways to improve your buyer relationship in the Right-to-Repair era:
Take preemptive steps. Instead of waiting for a legal requirement, act on your own accord. Providing parts or making repairs easy will show consumers you care.
Publish positive sourcing. If you make sourcing decisions your customers would agree with, share those with consumers!
Listen to your customers. What issues do your customers care about? Some might not prioritize ethical sourcing, for example. Maybe they want more transparency on product testing.
Learn more about the Right to Repair movement in the link below.
Making Our Devices More Fixable with Ecodesign - Nathan Proctor, U.S. PIRG
2. Online retailers establishing brick-and-mortar stores
Worldwide retail ecommerce sales are predicted to double between 2016 and 2020. Online shopping can save consumers time and money.
But it can be costly for suppliers, leaving many to wonder if the ecommerce boom is economically sustainable.
What product categories do people buy online?
In 2017, consumers preferred to shop online for books, music, toys, movies and video games. But in-store purchases beat ecommerce in all other categories.
More and more consumers are turning to online shopping for heavy, bulky product categories too.
Why lug something heavy home from the store when you can have it delivered to your doorstep? Think of hauling toilet paper, laundry detergent and pet food home from the grocery store. Online shopping provides a convenience unparalleled in retail stores.
But these items also cost more to handle and ship, yielding shrinking profit margins for sellers. Many online retailers sell at a loss hoping to make it up on volume. Can this be economically sustained as business scales?
"Buying" vs. "shopping"
Ecommerce typically falls within the "buying" category. Price and convenience take center stage when buying. It's typically a commodity-based industry. The top three factors influencing American online shopping are:
Price
Shipping cost
Discount offers
Shopping, on the other hand, focuses on experience. Shopping is a tactile journey. Consumers head to retail stores when they need sales help or want to touch a product.
Can Wayfair's brick-and-mortar store succeed?
Online-only furniture retailer Wayfair has been the largest of its kind for the last 16 years. But in a surprising move, the furniture giant plans to open a storefront location early next year.
Wayfair's move might strike some as uncanny following record store closures announced in the U.S. in 2017. But Wayfair isn't the first online retailer to open a brick-and-mortar store, and it won't be the last.
Strategies for growth amid high competition
Competition is fierce, and costs are high for online retailers. Growing your customer base requires more than a great product. Here are three strategies bigcommerce.com put together to help you get customers:
Localize, personalize and put consumer experience at the forefront of production.
Build community through engagement and relationship management.
Create content and utilize search engine optimization.
The lines between ecommerce and brick-and-mortar continue to blur. Could this be a tipping point for retail as a whole?
Read on about retail's changing trends in the link below.
Mickey Drexler and The De-Schlepping of Retail - Steve Dennis, Forbes
3. Preparing for the unexpected can prevent a PR fallout
The rise of social media and the internet has made information readily available for consumers. News of product defects, recalls and social compliance violations spreads fast.
Identifying weak areas in your supply chain and preparing for fallouts can keep potential crises at bay.
Common supply chain crises
KFC was forced to temporarily close hundreds of locations in March because of a chicken shortage. A logistics mistake left the company without the necessary supplies to fill orders. KFC continues to face consumer backlash for the mistake.
Three public relations considerations for manufacturers
Quality control – Critical defects can put consumers at risk and force a product recall if not caught before shipment.
In food or drug manufacturing, in particular, critical defects can present a serious health risk to consumers. Raw materials and labeling must also comply with laws at the final sale point.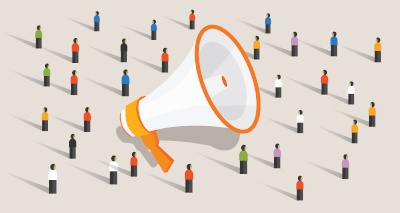 Product sourcing - Recognize potential for consumer pushback based on raw materials sourcing. Monitor media trends and identify potential areas of concern.
For example, is there a substitute material available that's renewable or less controversial?
Social compliance - Consumers won't necessarily accept a practice just because it's legal where you manufacture.
Social compliance is more than a legal question.
You must comply with consumer social standards or prepare to explain why you choose not to.
Crisis response timeline
Create a plan with potential responses for an array of crises. In the event of a crisis, a response timeline should look something like this:
Before a crisis begins - Identify your weakest links. Focus on these areas and add extra precautions.
As the crisis starts to unfold - Control messaging and identify key roles. Respond promptly and honestly. Who will consumers trust?
During the crisis - Adapt messaging to a variety of audiences. One message doesn't fit all. Think about the cultural implications of your crisis and response.
After the crisis passes - Monitor decisions made at height of crisis. Expand on actions and review outcomes. Continue to nurse the consumer relationship back to health.
Fail to plan, plan to fail
Risk management is about identifying risks before they happen. And having a plan in place when accidents do happen. A social compliance audit can help ensure suppliers comply with social responsibility and ethical sourcing codes.
Curious about other tools for managing PR crises? Read more in the link below.
Managing a PR Crisis in a Global World – Andy Jarosz, Moravia Global Blog
4. Are lower prices from your Chinese supplier worth poorer quality?
In 2008, 90.6 percent of all toys imported by U.S. manufacturers were made in China.
It's hard to go a day in the U.S. without using a "Made in China" product. But many still blame the "world's factory" for substandard goods.
So why do people believe manufacturing in China leads to lower quality? Instead of attacking the symptom, it's time to start looking for a cause.
Price is driving poor quality in Chinese goods
Consumers shopping at discount stores know they're buying discount products. Some buyers are willing to accept lower quality if it gets them a lower price.
There are three mechanisms at work here:
Discount retailers allow lower-quality products
Importers are pressed to find cheap options to increase profit margins
Global manufacturing creates a façade of lower prices, as sourcing continues to shift to lower-cost destinations like Bangladesh and Pakistan
Building in quality takes time
Apple has hordes of designers and specialists examining their supply chain processes. But an Amazon retailer buying less US$1 million a year of a specific item often doesn't have the same resources to devote to quality manufacturing.
Most orders through the Fulfillment by Amazon model are private label goods, mass produced with minimal customization. But there are still a few ways smaller importers can manage product quality without breaking the bank.
Set clear quality standards before production
Prevent product defects by setting clear quality standards before production. A QMS audit based on the ISO9001 standard reports on a number of areas in a factory related to product quality. Other tips to keep in mind are:
Be upfront about order volume
Request a product sample
Offer suppliers a targeted price
Don't haggle too hard on prices
Carefully navigate price negotiations with suppliers. Push too hard and the factory could cut costs elsewhere (related: 3 Tips for Getting the Best Price from Suppliers). Under stress, a factory might:
Use a cheaper material than specified
Rush production, often leading to carelessness and defects
Substitute lower-cost alternatives for product components
Prioritize other orders ahead of yours
Poor quality is not an option for high-end buyers
Many importers expect lower production costs from Asian countries. But if you want a high-end product, buyers need to be willing to pay for it. Likewise, you get what you pay for in China.
Click the link below to read more about the factors driving product quality in Chinese manufacturing.
Bad China Suppliers Quality: Still Tolerable in 2018? – Renaud Anjoran, QualityInspection.org
5. Amazon rife with counterfeits despite pushback
Amazon has promised to address counterfeit concerns. But a recent Gartner L2 report revealed the ecommerce site still has a long way to go.
After analyzing more than 350,000 Amazon reviews, Gartner found customer reviews claiming a "fake" or "counterfeit" product on a third of all unique products listed by third-party merchants.
Lower-end brands hold most of Amazon's marketplace—top selling products on Amazon are priced at just around $50. The Gartner report found lower-end brands are at a higher risk of counterfeits due to their larger presence on the site.
Consumers trust Amazon
Amazon maintains it isn't legally responsible for third-party counterfeits sold through Fulfillment by Amazon (FBA). The FBA model grants ownership and liability to the manufacturer, not Amazon.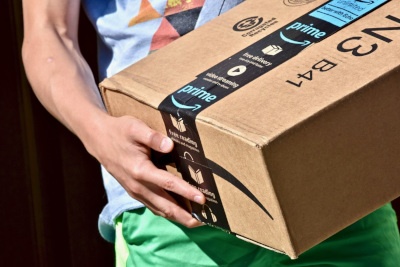 Yet customers tend to trust products sold through Amazon FBA since they're seemingly "approved" by Amazon.
In 2010 eBay was sued for selling counterfeit Tiffany & Co. products. eBay won the case by arguing it held no ownership over the product and simply managed the customer transaction.
Amazon consistently walks a similarly fine line between ownership and service provider.
How does Amazon mitigate counterfeit cases?
In 2017 Amazon declared fighting counterfeits a central goal of the company. It claims 99.9 percent of units sold on Amazon have no customer feedback regarding counterfeits and that the Gartner report's methods were "flawed and selective".
Amazon says machine learning and automated systems help identify counterfeits on their site. And they have a dedicated team of professionals employed in a special anti-counterfeiting program.
But big brands make the most noise regarding counterfeit goods. Amazon protects larger brands by requiring third-party sellers to pay a fee of $1,000 to $1,500 and provide proof of purchase to list items from Adidas, Asics, Hasbro, Nike and Samsung.
What can smaller sellers do to protect against counterfeiting?
Amazon's brand registry program encourages brands to register their logo and intellectual property with Amazon, so Amazon can detect counterfeits.
But options are still limited for smaller manufactures to monitor counterfeiting. Many are left to police sites themselves in the current legal climate.
Some brands can hire a watchdog to police sites for them. The Counterfeit Report (TCR) is an advocacy group that works with brands to detect fake goods.
In the last two years, TCR found around 58,000 counterfeit goods on Amazon and found that Amazon's site accounts for 13 percent of all counterfeits.
Follow the link below to learn more about Amazon's counterfeit problem:
Amazon's Fakes Problem Hits Lower-Priced Brands Hardest – Daphne Howland, Retail Dive
---
We're constantly scanning the web for top manufacturing stories and news. If you'd like to submit an article for consideration for our weekly Best in Manufacturing, send us a message and let us know.