Learn about the Bangladeshi garment industry's survival method, Intel's outsourcing plan and Apple's carbon neutral pledge in this week's roundup.
Best in Manufacturing – August 11, 2020
Each Tuesday, we publish a list of top articles and other content related to manufacturing in areas like quality control, product development, supply chain management, sourcing, auditing and law.
1. How can the Bangladeshi garment industry survives during the pandemic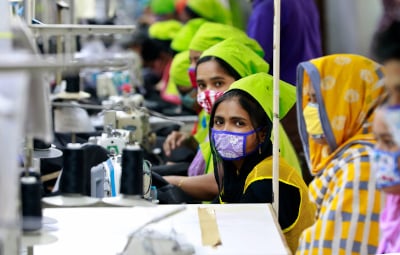 Take a look at the labels on your clothes. You will find the information of original manufacturing country on it and you may see "made in Bangladesh" on many labels.
Don't be surprised about that, as Bangladesh is a major garment manufacturer globally. There are about 5,000 garment factories in this country and the ready-made-garment (RMG) industry hires around four million workers.
Accounting for 80 percent of Bangladesh's total exports, the RMG industry has bore huge pressure. Workers have to work overtime in order to meet production deadlines and some factories don't have sufficient safety protection that could post potential threats to the lives of workers.
But recently, the COVID-19 pandemic hit hard on this pillar of the Bangladeshi industry. Clients from upstream cancelled orders due to sales plummeting or lockdown. From March to May 2020, such order cancellations have cost 2,274 factories owners almost $5 billion and forced 348 to shut their plants.
Under this perdicament, the Bangladeshi RMG industry calls for brands to make collaborative effort and create a sustainable ethical fashion industry in Bangladesh.
Brands should help
How can western brands help to make Bangladeshi RMG industry sustainable and ethical? Nika Salvetti, the author of the source post, gave us some thoughts:
Build warehouses domestically or in main markets. Brands should analyze their consumers' buying habits and preferences on e-commerce. Then brands can build warehouses to make the best use of existing stock without placing excessive orders.
Invest in digitized systems to support supply chain transparency. With the digitized systems, you can track differences like seasonal variations in production to modify practices along the supply chain.
Enable credit facilities for suppliers. This can promote timely and full payment to workers and avoid potential compliance issues.
Establish a fund. The fund can include buyers, retailers and suppliers so that they can work together to support workers affected by the pandemic.
Strengthen the collaboration with key suppliers. This can improve purchasing practices and create a healthy manufacturing ecosystem.
Elaborate a new type of costing. This can internalize the externalities produced along the supply chain.
Have a quality control partner to help you
If you are a garment brand who manufactures your goods in Bangladesh, you might want to have more control on your remote suppliers. Aside from above suggestions, you can also have a professional third-party quality control company to help you.
With a professional QC partner, you can first conduct a factory visit or factory audits to verify your supplier. Auditors for your QC partner will check the factory's organization, overall manufacturing capacity, environment, management system working conditions and etc.
Then you can decide whether to choose this supplier or not and avoid potential compliance issues like child labor or excessive working hours.
If your supplier has already started to manufacturer your goods, you can have control on the process too. A During Production Inspection (DPI) can check workmanship, packaging, labelling and other check points when the goods are halfway finished. Once any potential problem is identified, your QC partner can have your supplier correct the mistake, minimize the loss and meet the deadline.
In conclusion, whatever manufacturing stage you are, you should have quality and compliance in control. They are the roots of your brand reputation and will help you build a healthy supply chain.
Follow the link below to learn more about Bangladeshi garment industry under the COVID-19.
How brands can ensure a more responsible garment industry in Bangladesh post Covid-19 – Nika Salvetti, Ethical Corp
2. Intel is planning to outsource its manufacturing
Intel is one of the largest semiconductor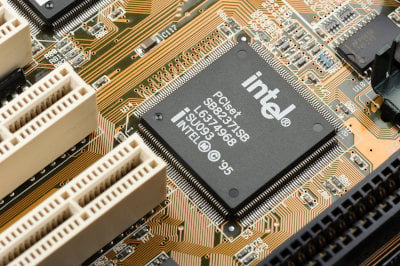 chip manufacturers globally. Intel's chips are of different variations and use a variety of packaging technologies. Since the world is entering a digital stage, the use of technologies are much more important and the chip is a major contributor to push the move.
However, Intel's chief executive Bob Swan recently told industry analysts that the giant might completely quit the fabrication business and outsource them. The announcement might due to the manufacturing delay of Intel's 7-nanometer chips.
As for now, Intel's effort to manufacture 7-nanometer chips has already hit a one or two year delay. By the time Intel finishes its 7-nanometer chips, Intel's strong competitors Taiwan Semiconductor Manufacturing Co Ltd (TSMC) and Samsung will launch much more advanced 5-nanometer chips. Thus, Intel will be hard to remain its leading position in the industry.
Intel's outsourcing plan comes despite the U.S. government's call to bring manufacturing back to the states. Days before Swan's announcement, the U.S. congress has just approved to provide federal subsidies for semiconductor manufacturing.
However, Intel compared the subsidies with the cost of manufacturing domestically and considered outsourcing a more beneficial path.
Intel's lost might be others gain
After Swan's warning, Intel's share price experienced a sharp drop of 17 percent. Meanwhile Samsung's share price rose 5.8 percent and reached its highest point in past five months. Nomura analyst C.W. Chung said this South Korean company can benefit from Intel's outsourcing business.
Although chip manufacturing isn't the largest part of Samsung's business, this sector owns a nice ranking globally. This company forecasted a solid chip sales in coming years. C.W. Chung said:
The foundry business accounts for a small portion of Samsung's total revenue, but this does not mean that the foundry industry is small.
What's more, TSCM's share price also gained a five percent increase due to Intel's woes. In 2019, TSMC was the third largest semiconductor chip manufacturer in the world. According to Trendforce, TSMC accounted for 56 percent of the semiconductor chip foundry market.
In May, TSCM announced its plan to build a $12 billion advanced semiconductor plant in the U.S., and as a result Intel may explore outsourcing its fabrication to TSCM also.
Electronics supply chain transformation: China or not China?
While Intel is planning to outsource its chip manufacturing, many businesses are thinking about relocating their manufacturing lines too. To manufacture electronics in China or not, is a question.
China has a rather mature manufacturing environment and skilled labor to support the fast-growing electronics manufacturing. But due to the rising trade war and the pandemic, more businesses are thinking about relocating from China to lower risk. Higher rent, higher labor cost and higher tariffs are pushing them out of China.
Also, in the meantime, businesses are valuing China's domestic market. More Chinese consumers will be more interested in brand and product quality instead of price. Those rising consumer groups will become main consumers in China.
As for now, China is still the mainstay in the global manufacturing map, despite the trade war and other factors. Doug Barry, senior director of communications and publications at the US-China Business Council, said:
If you look at [large OEMs'] supply chains across two or three tiers, they're always going to have a significant footprint in China.
Follow the link below to learn more about Intel's outsourcing plan.
Intel is making a mockery of reshoring – David P. Goldman, Asia Times
3. Apple vows to become carbon neutral by 2030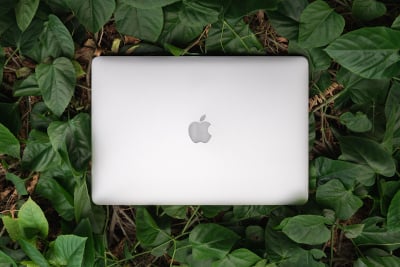 As one of the largest and most famous technology companies in the world, Apple has been leading the industry with its latest technology and ideas. What it has done or where it is heading will influence the whole industry and bring more businesses to join.
According to Apple's announcement in late July, this giant will become carbon neutral across its business, supply chain and product life cycle by 2030. As for now, Apple has already reached its 100% renewable energy goal in 2018.
Along with Apple's path to reduce carbon emission, the company has come out with a road map to invest in multiple sessions on its supply chain. The plan includes investing in renewable energy projects for its suppliers, emissions reduction technologies, product redesigns and recycling techniques, sustainable sourcing practices, and carbon removal projects.
Apple has used the aforementioned methods with its major suppliers in Asia to reduce carbon dioxide and recycle waste. It has reduced 73 percent of its carbon release in its Asian manufacturing plants as stated in Apple's press release.
Looking forward, Apple will extend its green investment to its global supply chain and help "job creation, and durable economic growth".
How will Apple achieve carbon neutrality?
To reach its carbon neutral goal in 2030, Apple will focus on five key areas:
Low-carbon product design: This aims to use technologies to ensure Apple products are designed and run with better energy efficiencies. This will make its products easier to recycle and reuse. Recycled tin, copper, and cobalt for use in its Macbooks are good examples.
Increased energy efficiency: This effort is mainly about Apple's suppliers. Apple will work with the U.S.-China Green Fund and invest $100 million in "accelerated energy efficiency projects."
Renewable energy: Apple is establishing renewable energy generation projects for itself and its suppliers. About 80 percent of the renewable energy that Apple suppliers are using are supplied by Apple projects.
Process and material innovations: By investing more on new environmentally friendly materials, Apple can reduce carbon emissions from the source of product manufacturing.
Carbon removal: Apple is using carbon removal projects to remove its remaining carbon emissions. The projects include direct support for reforestation and ecosystem restoration efforts in China, Colombia, Kenya and the U.S.
Google is heading towards eco-friendly business as well
It's not just Apple taking this approach, other big tech firms are also heading eco-friendly business to achieve sustainable development. For example, Google has also made a commitment to use all recycled material in its hardware products by 2022.
Currently, the related products include Pixel phones, Pixelbooks, Google Home speakers, Nest, and accessories like phone cases and charging stands.
What's more, Google has also pledged to achieve carbon neutral in the shipping process. According to Anna Meegan, head of sustainability for Google's devices and services unit, Google's transport-related carbon emissions per unit fell 40 percent in 2018 compared in 2017.
The reason is that Google is now relying more on ships instead of higher-emission-tool planes to ship its phones, speaker, laptops and other products across the world. In the future, Google will buy more carbon credits to offset its remaining carbon emission to become carbon neutral.
Follow the link below to learn more about Apple's carbon neutral pledge.
Apple's 2030 roadmap to carbon neutrality focuses on product design, supplier base – Morgan Forde, Supply Chain Dive
---
We're constantly scanning the web for top manufacturing stories and news. If you'd like to submit an article for consideration for our weekly Best in Manufacturing, send us a message and let us know