All importers can benefit from a quality audit. But don't settle for a QC company that can't adequately assess your suppliers. When it comes to supplier evaluations, there's no need for risk.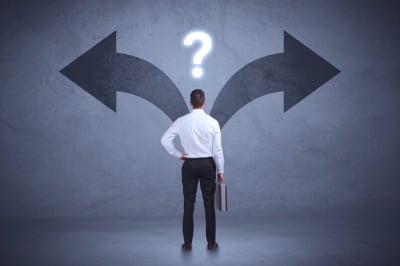 You're taking a risk whenever you begin working with a supplier for the first time. You're entrusting that supplier with your customer satisfaction, product quality, brand reputation—your entire business—from the moment you put a deposit down on an order.
How do you enter that scenario feeling comfortable with your sourcing decision?
Some importers take a major gamble. They choose their supplier with little or no prior due diligence or investigation. Others will visit their potential supplier directly, often overseas, to scope out their facility and qualify them on their own.
And then there are the most prudent, and often most experienced, importers who typically insist on conducting a formal quality audit before settling on a supplier to work with. These importers know the investment they make upfront helps them manage supplier risk and avoid problems later (related: How Quality Audits Help MJS Packaging Reduce Risks and Secure Business [case study]).
Asia Quality Focus (AQF) offers two popular types of quality audits, both based on ISO 9001 standards—a basic supplier qualification audit (SQA) and an extensive factory audit (EFA). Let's look at how each differs in scope and in what situations you may benefit more from one over the other.
What is the quality audit process for a supplier qualification audit?
AQF's basic supplier audit covers a supplier's basic operations and may suffice for importers that just want a broad view of the supplier.
This quality audit process includes:
A full facility walkthrough, including checking production equipment and environment
Interviews with management personnel
A review of staff roster for the presence of child/forced labor
A report of findings with photos of facility, operations, licenses and certifications
The auditor will also verify the factory's general information with management, such as facility size, number of employees and business history.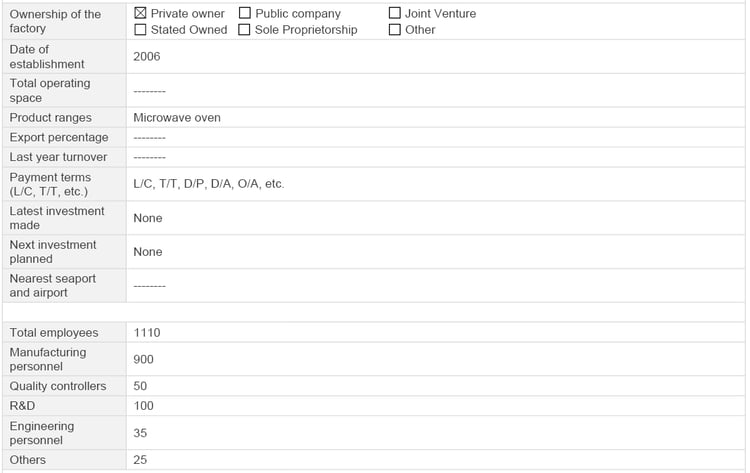 You might be able to gather much of this information from a supplier's website or Alibaba profile. But overseas suppliers are known to embellish their capabilities to attract more buyers.
The basic supplier audit framework is limited in its review of the supplier's work procedures and quality management policies. But you may have other specific requests or checks we can accommodate at no extra cost. It's often worth checking with your point of contact here at AQF to confirm.
An extensive factory audit as a more in-depth quality audit
AQF's extensive factory audit includes not only everything covered in the supplier qualification audit, but also a more detailed review of quality management systems.
Additional steps in the comprehensive quality audit checklist include: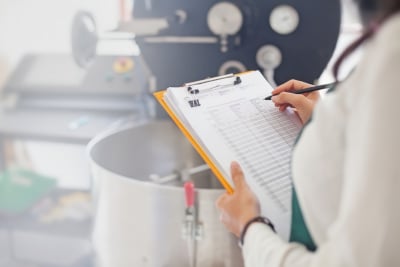 Reviewing and photographing production records
Checking production environment and equipment in- depth
Assessing supplier quality management system (QMS) organization
Verifying incoming quality controls, during production controls and finished goods controls
Confirming any on-site lab testing capabilities
Verifying research and development capabilities
Each of these points is assessed through a factory tour, a review of available records and on-site interviews with management and factory workers.
We know manufacturing is a time-sensitive business. That's why our supplier audit reports are organized in an easy-to-reference format to help you understand your supplier's capabilities in an instant.
One of the main ways you'll see this in the reporting is that we score the factory based on our own points-based rating system. Once the audit is complete, our auditor assigns the supplier a score for their compliance with each of the sections of our quality audit checklist:
Design control
Purchasing control
Storage management
Incoming inspection
Production control
Final product inspection & testing
Control of measuring & testing equipment
Resource management
Continuous improvement
Social & environmental responsibility
Each section includes up to 15 clauses, depending on the nature of the requirement. We assess the supplier based on how closely they've met the requirements outlined in each clause.
Then we total these points to determine the supplier's score for each section. This helps you see clearly in which areas the supplier may be proficient or deficient.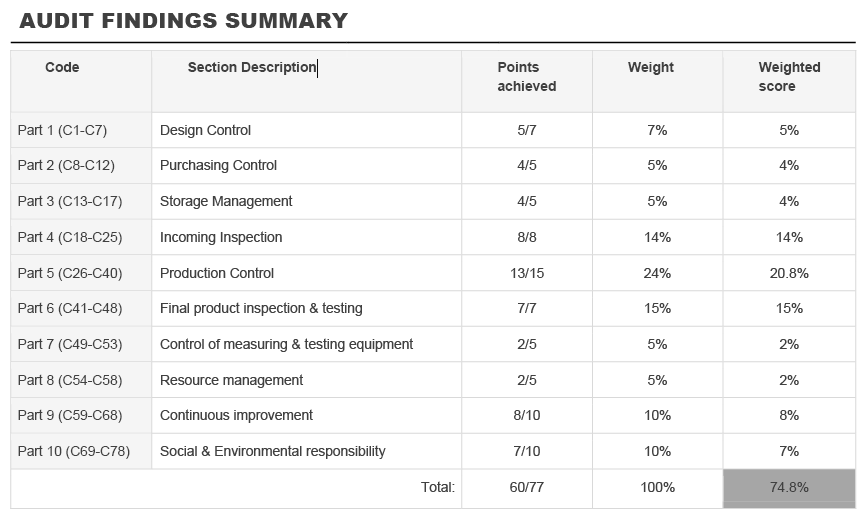 We combine these section totals to give you an overall supplier score and rating. You can use this rating to compare the supplier with any other suppliers you're working with or considering.

Some inspection companies force you to sift through several unorganized pages to find the information you need about your supplier. Importers regularly find our supplier audit reports are consistent, detailed and easy to understand.
These benefits ultimately help you more easily manage supplier risk and make more informed decisions about which suppliers to work with.
Factors to consider when choosing between quality audits
So how do you know which of these two quality audits best meets your needs?
If you're cost-conscious and short on time, the supplier qualification audit might be your best option. The supplier qualification audit costs the same as a one man-day inspection in your service location. And you'll receive the supplier qualification audit report same day, typically within just 24 hours after completion of the service.
The extensive factory audit costs the same as two man-days in your service location due to its more detailed scope. You'll receive the extensive factory audit report within three to five working days, as the more detailed report takes longer to compile. But remember that the comprehensive supplier audit provides more information. So spending just a little more time and money is almost always worth it if you value the more complete audit.
Aside from your cost and time allowance, here are four more factors you'll want to consider when choosing between quality audits.
1. Quality history and relationship prior experience with a supplier
Your quality history and any prior experience dealing with a supplier can be relevant factors in choosing which type of supplier audit is best for you. An extensive factory audit may not be necessary for a supplier that's already reliably shown to be legitimate and capable.
You may be able to gauge this with new suppliers even without having placed an order yet. Consider the following questions when assessing a new supplier:
Has the supplier responded quickly and clearly to your emails?
Has the supplier provided you any documentation regarding their capabilities?
Have you received a product sample that meets your requirements?
If you can answer yes to all the above questions, a basic quality audit may be all you need for reassurance to manage your risk. On the other hand, if you have concerns about any of the above points, an extensive factory audit might be warranted.
Any reputable supplier should be willing to accept a quality audit before you place an order. Consider any unwillingness to be a "red flag" and a good reason to look for an alternative supplier.
2. Order volume and product value
Your order volume, order quantity and the value of the product you're sourcing should also play a role in how detailed a quality audit you need.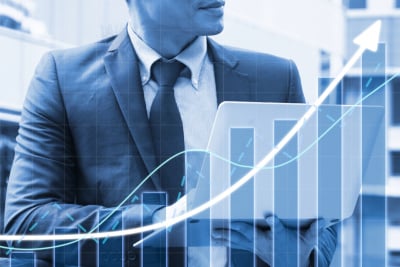 For example, a supplier qualification audit might be adequate if you're just sourcing single-use promotional products for a small, one-off order. Since you don't plan to work with this supplier long term, and your investment in the order is relatively low, a comprehensive audit may be unnecessary.
A more detailed quality audit becomes necessary as your order quantity, expected order volume and product value increase. Quality issues can be costlier and more time consuming to correct if they affect a large order, rather than a small order.
And an extensive factory audit conducted by a professional auditing company will seem like a small price to pay for an order of thousands of high-end products.
Likewise, investing in a more detailed audit makes more financial sense if you plan to work with a particular supplier repeatedly. The added time and cost are often worth the greater assurance that you've made the right sourcing decision.
3. Your ability to audit the factory yourself
Some importers consider visiting their supplier themselves a suitable replacement for a professional quality audit. And you might be able to personally assess aspects like the size of the operation, the facility's cleanliness and what production equipment they have during your visit.
You may be able to get by with only a supplier qualification audit, or no formal third-party audit at all, if you've visited a supplier and are confident in moving forward without a detailed professional audit.
But remember that professional auditing companies can usually provide more detailed information than you're likely to get during a visit on your own.
Your view of the factory is also likely to be limited, as staff leading you on a tour of the facility typically control which areas you see and which you don't. They want to present themselves in the best way possible.
And without detailed knowledge of what specific areas to look at and how to assess each, you may conclude your visit without an accurate understanding of how qualified this supplier is.
4. What is your appetite for supplier risk?
Deciding what type of quality audit to conduct is ultimately up to the individual importer and how much information they need to feel comfortable about their supplier.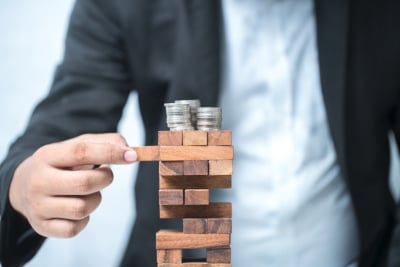 But there are several objective consequences you may face with higher supplier risk, such as:
Quality issues – often caused by poorly managed internal quality controls
Production and shipment delays – often due to poor organization and production or materials management
Factory closure – usually caused by financial troubles or noncompliance with local law
A more detailed quality audit can help you foresee these issues and avoid suppliers that have them. In this way, an extensive factory audit can help you lower your supplier risk more than a basic audit might.
Conclusion
It's a good idea to be a risk taker when it comes to developing new and innovative products to delight your customers. After all, pushing boundaries is risky.
But you don't want to be a risk taker when it comes to supplier evaluation, especially when there are a multitude of resources available to you for assessing suppliers.
AQF's supplier qualification audits and extensive factory audits each serve to help you manage risk at the critical stage when you're evaluating suppliers. And though one may fit your needs better than the other, an investment in either will pay dividends later.
---
What do you look for in a quality audit to assess your suppliers? Share your tips in the comment section below!