Communicating with potential suppliers on the floor of trade shows in China is often complicated at best. Here are some trade show tips for success!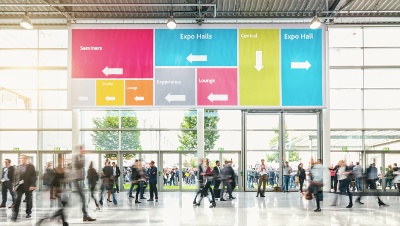 A French writer named Bernard Werber (1961 - ) once said: "Between what I think, what I want to say, what I believe I say, what I say, what you want to hear, what you believe to hear, what you hear, what you want to understand, what you think you understand, what you understand… They are ten possibilities that we might have some problem communicating."
And never is that truer than during a trade show in China.
It's no secret that communicating with potential suppliers on the floor of a trade show in China is often complicated at best. Not only can the language barrier complicate communication, as you'll encounter many salespeople who don't speak English fluently—and they tend to have the best English language abilities of all staff employed by these suppliers. But differences in mindset can also lead to misunderstandings, as people of different cultural backgrounds often don't think alike.
So how can you ensure you'll get exactly what you want out of your interactions with suppliers? Let's review some tips you can follow before, during and after attending a China trade show to help you succeed.
Know what you want and who you want to talk to before the trade show
The first step in getting what you want is, logically, knowing what you want. When you enter the show you should already have a clear plan of what information you're aiming to obtain and what kind of suppliers are worth talking to. You should be able to answer most of the following questions beforehand, as they will guide you in finding the right suppliers.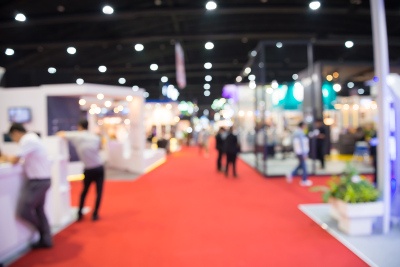 What's your target price?
What's your estimated order quantity?
How many orders do you expect to purchase each year?
Are you looking for suppliers of an existing product, or will your product require further development?
What's the application of the product you're looking to source?
Will the product require any kind of testing or certification before shipping?
Are you considering working with traders/vendors, or are you committed to working only with factories directly?
Suppliers in China receive requests from importers every day that don't make it to the purchasing stage. It's often because these importers have only a vague idea of what they want and realize later on that the supplier won't be a good fit.
Talking to a supplier about manufacturing without a plan is like talking to a bank about a business loan without a business plan. Suppliers are taking a risk each time they accept a new order. And you'll greatly increase your chances of success by showing potential suppliers that you're serious and have a plan with clear expectations.
Keep your plan in mind during each and every one of your interactions with suppliers to avoid wasting time or needlessly requesting product samples. Getting a few more samples may not be a problem for you, even if you have to pay a fee for them. But they are a waste of time for the supplier, which might end up blacklisting you if they sense you lack genuine interest.
Be open to new ideas from talking with potential suppliers
You never know when or where a good idea might strike you. That's why, despite knowing exactly what you want, you should leave a little room for inspiration.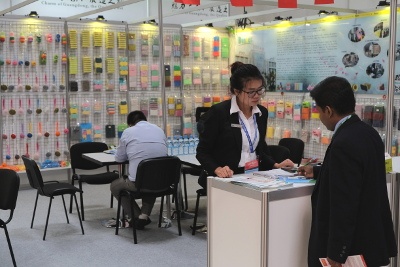 You can have a clear idea of what you're looking for and still be surprised by what you find at a trade show in China.
For example, if you're importing sports shoes, you might feel you have all the information you need from the first few supplier booths you visit. But you could discover the supplier at the next booth can reduce the cost of your footwear by using a different material. Even if you feel set in your plan, be ready to note any new ideas that might present themselves while talking with different suppliers or simply browsing the fair.
Understand who you're talking to during the trade show
Plan your time wisely to maximize the number of booths visited. You never know when you might find a really good supplier you've never heard of or that really good idea that wasn't part of your initial plan (related: 5 Qualities of a Good Supplier). You likely won't be able to successfully negotiate terms in the frenzy that is the Canton Fair. So you might as well make sure you're taking home a qualified list of potential suppliers.
Assessing a potential supplier's capabilities
When exploring new potential suppliers, devote the time you spend at their booth to understanding exactly what they do and how they do it. Try to learn their specialty, what they do best and what may be outside their scope of expertise. It might not always be obvious, as the products displayed may not represent their best work—or what you think is their best work.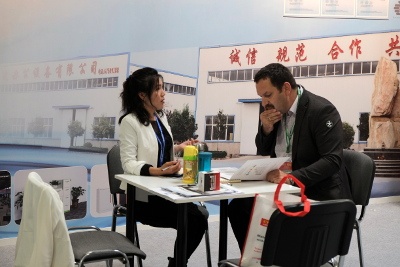 Their strength may lie in good craftsmanship with a certain metal, exceptional quality of leather sewing or a sensibility close to yours regarding design. The possibilities are endless. Ask relevant questions about their processes to better understand their capabilities. For example, you could start with one of the displayed products and ask if they can make it in another material or cut it a different way. The purpose of your questions should be to learn whether the supplier can provide the items you're importing and meet your standards.
When a supplier might use sub-suppliers without you knowing
It's generally accepted that the same factory rarely manufactures every component of a product. But the problem is many Chinese suppliers won't tell you directly when they cannot produce your item. Instead, they'll often subcontract what they can't produce to sub-suppliers, leaving you to believe production is happening at their facility (related: 3 Complications of Sub-Suppliers and How to Avoid Them). That's why your qualifying questions matter.
It can be hard to know for sure what a supplier is and is not equipped to manufacture. One of our users at ShowSourcing once asked one of their suppliers, who was manufacturing wallets for them, to use the same material and metal used on the wallets to manufacture a key chain. The supplier was very reluctant and it took a lot of pointed communication to learn that they simply weren't able to do it.
Check their type of business. If the company is mainly exporting, you'll likely find it easier to communicate in English with its employees. The larger the company relative to the business volume you offer, the less likely you are to become one of its important customers, which means you'll have less influence. It's better to work with suppliers that value your business, as they tend to go to greater lengths to meet your expectations.
Separating trading companies from factories
Trading companies are usually easy to identify at trade shows, often displaying a wide range of products requiring different manufacturing skills (related: 4 Ways to Tell a Trading Company from a Factory).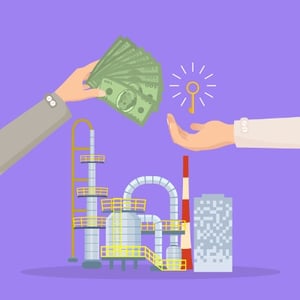 A booth where you can find scarves, bags and notebooks is likely to be a trader's booth, for example.
Many importers prefer to work with factories directly, rather than trading companies, with the expectation of better pricing. But they often underestimate the value trading companies can have over factories. For example, smaller importers may find it more difficult to work with factories, which tend to have higher minimum order quantities (MOQs) than vendors. There may also be significant communication advantages of working with a trading company.
Regardless of your preference for working with a trading company or going factory direct, take the time to understand which type of supplier is represented at each booth.
Follow up with suppliers after the trade show without leaving any details to chance
By the time you leave the trade show, you should have a list of supplier contacts you need to get in touch with to move forward. Start with an email introduction. Remind them who you are and show them examples of any relevant products you've imported in the past.
When requesting your first product samples, don't leave any room for guessing. Your contact most likely won't think the same way you do. If there are missing product details that you haven't clearly communicated, the supplier will likely default to what is easiest or cheapest, even when that may not be in your best interest.
For example, if you're importing garments and leave the lining material to chance, your supplier might use a poor-quality material that's the wrong color. That might be because the supplier thinks that if you didn't say anything about it, it must be unimportant. Oftentimes, a supplier might make assumptions, rather than bothering to ask questions when they're unsure about your requirements.
So before sending out a request for a sample or an order quotation, make sure you've provided detailed requirements, including any drawings of your product's design and any colors, sizes, materials and all other specifications. One of the best ways to clarify your product requirements for suppliers is to provide them a detailed quality control checklist.
Keep a backup supplier on standby
Countless previously successful manufacturing relationships have suddenly fallen apart for multiple reasons that are not always known to the customer. Sometimes a change in supplier management can result in your contact becoming unresponsive. Sometimes a new contact doesn't understand what you want or simply doesn't understand enough English.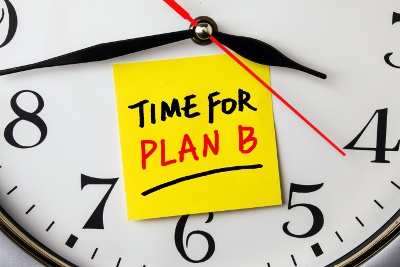 And sometimes product quality depreciates for no apparent reason.
That's why finding two qualified suppliers for your product is usually better than relying only on one. Having a backup supplier allows you to prepare in the event one supplier is no longer qualified. A second supplier can also serve as a benchmark for comparison. Once you've chosen your supplier, chances are you don't often reevaluate whether they still offer a competitive price or deliver good quality relative to other suppliers in their niche. Having multiple suppliers at the ready lets you compare them and, if necessary, renegotiate your terms.
Conclusion
Successful sourcing in China often starts with clear communication on the floor of a trade show. To ensure you're well understood, make sure you know what you want beforehand, and keep that in mind during all your interactions. Use your visit to the fair to qualify potential new suppliers and see whether or not any existing ones can manufacture what you need.
And finally, don't leave any room for improvisation on the suppliers' part during the follow-up phase. Save yourself from confusion and wasting time and money on substandard products by providing your suppliers with all your requirements as early as possible. Follow these trade show tips and your next visit to China promises to be a bountiful one!
---
What tips do you have for importers from your experiences at trade shows in China? Let us know in the comment section below!