Getting outdoors is about leaving your comfort zone and pushing yourself. And for brands and retailers, this analogy describes the current business environment.
Supply chain disruptions, regulatory pressures, and a need for skilled manufacturers are forcing many brands to think differently about how they get their products made and delivered. In this article, we will explore some of the most pressing challenges outdoor brands and retailers face and discuss ways to overcome them with a heightened focus on quality control.
1. Seasonality
Lots of industries have seasonal fluctuations to work around. For the outdoor industry, the busy season usually lasts from July to September in the U.S.
This means that in the months leading up to the busy season, brands will need to ramp up production. Increasing production too early can lead to heavy storage costs, so on-time production is critical.
But this is easier said than done. Outdoor brands need their manufacturers to get it right the first time since there is no time to return shipments and restart production. Hiring a third party can help to speed up the industrialization process of each produced piece via upstream activities, such as:
Sample validation
Technical assistance
Technical Compliance File
Pre-shipment Inspection (PSI)
During Production Inspection (DUPRO)
2. Limited Number of Suppliers/Factories With Technical Skill
The manufacturing industry was among the most severely affected by the pandemic and is still recovering more than three years later. One of the biggest challenges the industry faces is a lack of skilled suppliers and factories.
What this means for outdoor brands is that there is now a greater need to qualify and vet potential partners. Working with the wrong supplier can lead to potentially problematic situations, such as:
Lower quality products that harm your reputation and bottom line
Missed production deadlines that leave you without inventory and may potentially hurt sales
Use of materials that are

not aligned with your brand

, such as non eco-friendly materials, and may alienate your customer base
So, it's important for brands to properly audit any potential suppliers to verify capabilities, resource availability, and facilities conditions. Lab/Performance Testing can also help to verify your products are in compliance with international standards.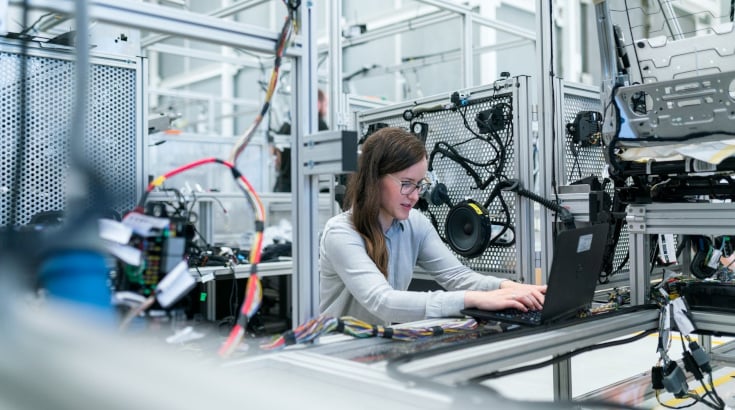 3. Multiple and varied performance/technical aspects to products
Another challenge that outdoor brands face is finding a manufacturer who is experienced with the various performance/technical aspects of their products.
Consider camping tents, for example. These products contain many different pieces and parts made from different materials. Additionally, each separate piece needs to be a specific length, height, diameter, and weight. If any individual part of the product is defective, the entire product becomes compromised.
There are many different product lines in the outdoor product industry, thus the brands need experts from all industries to support the quality control. Working with an unbiased third-party can help maintain a consistent level of quality across all product lines.
4. Consumers are sustainability focussed
It goes without saying that sustainability is a major concern for both brands and consumers of outdoor products.Being sustainable is an important consideration for outdoor brands as the products are used directly outdoors and can have an impact on the environment.
Consumers are now looking at issues such as resource consumption and pollution prevention to determine if a brand is committed to sustainability. Your customers want to know what's in the product, where it was made, and who made it before they make the purchase.
Performing an environmental audit or a social audit can help to ensure your suppliers are environmentally responsible and help you to achieve your sustainability goals.
Overcoming Challenges
Outdoor brands have a lot of hurdles to face, but the strongest brands will use that to their advantage. Quick and thoughtful responses to the challenges listed above can give your brand the edge it needs to come out on top.
AQF is an unbiased, third-party quality control company that specializes in product inspections, supplier audits, environmental audits, and much more. Contact us today to learn more or sign up for AQF Online to have a closer look of your quality solutions.