In this week's roundup, let's learn about thriving local Chinese brands, the "greener" Cambodian garment industry, and the changes in ecommerce sector.
Best in Manufacturing – February 09, 2021
Each Tuesday, we publish a list of top articles and other content related to manufacturing in areas like quality control, product development, supply chain management, sourcing, auditing, and law.
1. Improved Product Quality Populates Local Chinese Brands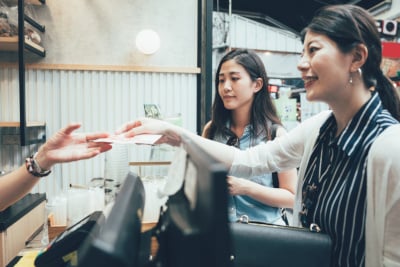 Being "the world's factory", China has no doubt a strong capacity in manufacturing goods for businesses all over the globe. However, "made-in-China" is not the symbol of good quality and the country has been making efforts to change the situation.
In the past, Chinese consumers generally believed that the quality of foreign products was better. But now, with the improving capacity of Chinese manufacturing, Chinese brands are gaining popularity at home.
Tracy Ji, the founding managing partner of Chinese investment firm Meridian Capital, said through her Mandarin-language translator:
The entire infrastructure for brands has undergone a big change, and everyone will sense that now there are more and more new brands emerging.
According to analysts, Chinese manufacturers have gained the capacity to improve product quality with lower prices in recent years. Additionally, rapidly developing social media and eCommerce are giving local brands more chances to gain popularity.
The improving quality of "made-in-China" goods
People may have a long-standing view that products made in China are not of high quality. But this concept may need some changes now. Consumers may see more and more high-quality products in the marketplaces with made-in-China labels (related: You're Wrong: Chinese Factories Don't Only Make Poor Quality Products).
This progress is partly due to the policy support of the Chinese government. In 2015, the Chinese Congress issued the "Made in China (MIC) 2025" Industrial Policies to improve its manufacturing sector. Based on the MIC 2025, the country will shift from a low-end manufacturer to a high-end producer of goods.
Under the MIC 2025, the government listed out 10 development priorities including new-generation information technology, new material, high-end computerized machines and robots, and aerospace.
What's more, China owns growing competitiveness in high-tech manufacturing. There's a surprising fact that China is the top exporter in the high-technology sector. For example, the Chinese brand Dajiang Innovation, or DJI for short, is the leader in the drone industry. Drones made by DJI are among the best drones globally and enjoy a high reputation.
Less popularity on social media could lead to fewer sales in China
With the rising of local brands, some well-known foreign brands are losing some market share. Since social media platforms are becoming a much more powerful promotion tool, winning social media is halfway winning the market. Analysts pointed out that the loss in social media popularity is the reason for the loss in market share.
For example, on a Twitter-like microblogging platform Weibo, analysts will make a list of the top 30 sales for Alibaba's Singles Day event each year. In 2020's list, casualwear seller Uniqlo and beauty giant Shiseido are the only Japanese brands that are listed.
Ranking 9th and 29th place in 2020, these two brands slipped from the year-earlier No. 8 and No. 21, which meant they have been mentioned less frequently by Weibo users. And thus, prospects will turn to buy the products which have been recommended more.
Tomonari Hamano, CEO of TrendExpress, a China-focused marketing company in Tokyo, explained:
Chinese and South Korean brands are stepping up their strategic marketing of generating buzz on social media.
As a result, for businesses who are looking to launch in China, gaining popularity on social media might be the first "war" to fight.
Follow the link below to learn more about the emerging local Chinese brands.
Chinese brands are gaining popularity at home. Here are 3 stocks to watch – Evelyn Cheng, CNBC
2. Garment manufacturing countries as switching to more sustainability
In recent years, the garment industry has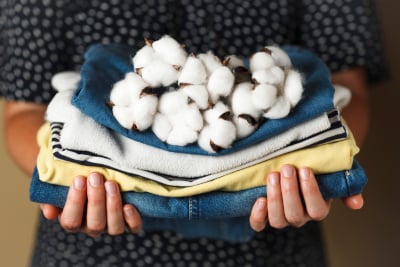 always been the main battlefield in pursuit of sustainability. As one of the major garment manufacturing countries, Cambodia is looking to implement more sustainable energy into its garment sector.
To reach its goal Cambodia is working with a project called "Switch Garment". It is a joint program implemented by GGGI, Group for the Environment, Renewable Energy and Solidarity (Geres), and the Garment Manufacturing Association in Cambodia (GMAC).
Switch Garment promotes sustainable energy practices in Cambodia's garment industry. Caser-Diez, the representation of Switch Garment, explained:
Factories that we engage with are starting to see that greening equals competitiveness. Thanks to initiatives like the RE100, factories understand that being green is a strategic benefit and can help them secure contracts with international brands.
With more development in green energy, Cambodia is expecting to gain more business chances from the West. Adidas's Matthew Armstrong urged enterprises to see this as an opportunity for growth:
Will brands grow and invest more if Cambodia strengthens its grid towards green energy? The answer there is a resounding 'yes'.
Solar energy in the Bangladeshi garment industry
Cambodia is not the only garment manufacturer that is shifting to green energy. In Bangladesh, solar energy is emerging as a popular source of sustainable energy. Many factories in the country are shifting towards solar power systems.
LDC Group of Bangladesh, a Chinese garment manufacturer, is one of the big firms that is switching towards green power. Nazmul Likhon, an official of LDC's project official, said the group has installed 2,400 solar panels on some of the roofs of its factories. One single panel can generate about 400 Watts.
Jahangir Alam Joy, a senior officer of the LDC Group, said initially this was just a small plan. But they later realized that this type of project is much better and more energy-efficient for the company, which is committed to switching towards green energy. He said:
We're, therefore, doing it from small to big size…We want to give something like green energy to the society or the country as part of our commitment to contribute to reducing Co2 (Carbon dioxide) emissions.
Furthermore, he has revealed that this Chinese manufacturer is planning to add this kind of renewable solar energy in all its future projects in Bangladesh.
Manufacturers hold the key to circularity
Bringing canceled orders, COVID-19 has also brought a unique chance for the fashion industry to re-think its path. Ariel Muller, managing director in Asia of Forum for the Future, an international sustainability non-profit organization, said:
Covid-19 has exposed the fallacies of the current 'pile-high-sell-low' and 'take-make-dispose' business models, and the fashion industry now has a unique window of opportunity to make fundamental changes as the world emerges from the pandemic.
Along the garment supply chain, manufacturing is the part generating the most waste and emissions. As a result, manufacturers are the ones holding the key to circularity. Forum for the Future listed 5 "shoulds" for the manufacturers to scope and support circular opportunities:
Increase the utilization of clothes and other fashion products to reduce the overall volume of production needed

Reduce or eliminate the harmful emissions

Reduce the resources used for production
Optimize the recycling methods in all stages of the supply chain
Shift to renewable resources and reduce the use of raw material
Other than above, brands and retailers should work together to re-shape the supply chain and give the fashion industry a "greener" future.
Follow the link below to learn more about the Cambodian garment industry's sustainable choice.
Garment sector looks to green energy – Thou Vireak, The Phnompenh Post
3. Looking forward, what is the path of ecommerce?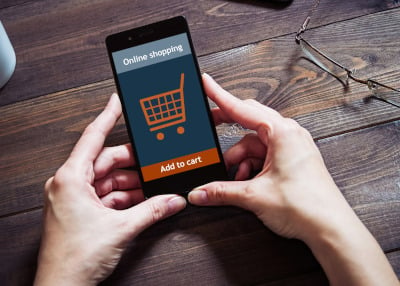 The year 2020 emerged as a huge chance for eCommerce, unexpectedly. Ecommerce developed at the fastest speed over the past year. The holiday extended with a "stay-at-home" policy and offered retailers more predictability and greater flexibility in adjusting their eCommerce strategy.
Not only did we see record growth in online shopping, but also new shopping trends quickly emerged. New methods like "buy online, pick up in-store; BOPIS)" or curbside pickup is now popular ways for shopping. There's no doubt that the pandemic significantly impacted when people buy, how people buy, and what they bought.
Here the Digital Commerce 360 summarized three ways about how the eCommerce changed in 2020:
Extended holidays: previously, retailers would put their focuses only on Black Friday and Cyber Monday. But in 2020, customers not only shopped on these famous sales days but also on the period after the sales. For example, instead of increased sales over Thanksgiving weekend, there was also a rise before and after Thanksgiving.

Mobile shopping: although people are staying at home more and spending more time in front of their desktops, laptops, and other e-devices, more orders are coming from smartphones. According to Adobe Analytics, more than half of the dollars spent online on Christmas Day came from smartphones alone. The improved mobile shopping experience can be the key to increase online sales.

New categories: with limited access to physical shopping, people are starting to buy more new categories. Since customers are buying almost everything online, and all-covered product category can be very attractive.
More Chinese players in the field
Under the virus conditions, opening an online store might be the best way to save sales. As the largest online retailer in the world, Amazon is the first choice for most businesses who want to get on the strategy of eCommerce.
According to Market Place Pulse, Amazon now operates marketplaces in 12 countries and has 9.6 million total sellers worldwide. More than one million sellers onboard this huge platform every year. And it may surprise you that Chinese sellers are getting more and more activity in recent years.
The most recent data is, among all the new sellers on Amazon in January, 75% of them are from China. This is a significant increase from 47% in the previous year. It is a trend that has been accelerating for years.
Why are Chinese sellers coming in flock to Amazon? The first reason is that Amazon is the most efficient way for them to reach consumers in the U.S. and Europe directly.
Secondly, Amazon is a big enough platform to ensure their business. It is a well-built system and has policies to handle almost all the issues. Sellers can have the Amazon team as a backup to resolve online inquiries.
In the future, more Chinese sellers may onboard Amazon marketplaces and consumers will have more access to buy from China directly.
Ecommerce quality control is important
Even if your consumers can only view your product images online, it is still important to take nice photos of your products. Quality matters no matter where you sell. A bad quality experience can spread fast on the internet and can cause harm to your brand reputation. And vice versa, good product quality can win consumers' hearts.
If you are an eCommerce seller who is looking for quality control steps, pre-shipment inspection (PSI) is a critical process that you shouldn't miss (related: Why Ecommerce Sellers Can't Ignore A Pre-Shipment Inspection).
PSI happens when your goods are 80% to 100% manufactured and packed for export. At this stage, you can still spot the defects and re-make some to make sure you meet the shipment deadline. Here are the major benefits of a PSI for eCommerce sellers:
Fixing defects on-site to avoid costly rework. If your products have left the factory and already arrived at the store, it will cost a much higher price to rework or repair defects. PSI can identify the defective ones on site so you can ask the manufacturer to fix the issues at their expense.

Ensure your time-to-market. The shipment won't wait for you. Finding and fixing problems with PSI before shipments can minimize any delays.

Provide better quality. Once you have found and repaired the defective parts on your goods, the consumers will receive products of better quality.

Avoid bad comments and returns. For eCommerce sellers, a high return rate will leave a bad remark on your e-store. Consumers would not choose a shop with complaints and low-star reviews.
In short, consumers will not lower their quality requirements just because they shop online. Ensure product quality is the baseline of any business.
Follow the link below to learn more about the eCommerce trend.
How ecommerce changed permanently in 2020 – Taylor Schreiner, Digital Commerce 360
---
We're constantly scanning the web for top manufacturing stories and news. If you'd like to submit an article for consideration for our weekly Best in Manufacturing, send us a message and let us know