Learn about India and the EU's potential trade deal, China's new cosmetics regulations and recent furniture recall in this week's roundup.
Best in Manufacturing – July 28, 2020
Each Tuesday, we publish a list of top articles and other content related to manufacturing in areas like quality control, product development, supply chain management, sourcing, auditing and law.
1. India and EU trade agreement opens market for exports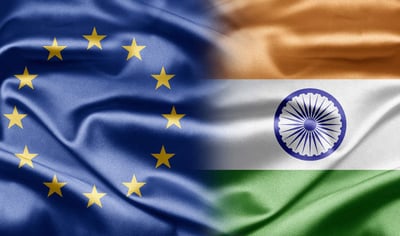 India is the third largest economy in Asia and the fifth largest economy in the world. The country holds a huge market with potential for growth in manufacturing. In 2018, India exported $322,292 million value of goods and imported $617,946 million value of goods, making it an ignorable part of the global supply chain.
Recently, to further enhance its strength, India has started trade talks with the European Union (EU) in an effort to seek more opportunity to expand on this growth.
The EU is now the largest trading partner to India, accounting for 11.1 percent of India's total trade. In the past decade, the trade amount between India and the EU increased by a surprising 72 percent, and if the Free Trade Agreement (FTA) is approved, this number will further increase.
On top of that, India is also eying a dialogue with the United Kingdom for a free trade agreement. Piyush Goyal, India's Minister of Commerce and Industry, noted that the country's final goal is to have trade agreements with both economies. He said India can offer various kinds of goods to the bloc and the UK:
Apart from pharmaceuticals, we have textiles, handicrafts, leather, furniture, industrial machinery, toys are areas where India can engage with UK & EU at competitive prices.
India is reaching out for more trading partners
In fact, the FTA talk between India and the EU was first started in 2007m,but the talk was suspended in 2013 after a lengthy six-year-negotiation. This time, India is hoping to make a substantial progress with the bloc and other potential trading partners.
In 2019, India announced that it will no longer be in the Regional Comprehensive Economic Partnership (RCEP). This move was a byproduct of fears over China's access to its markets. The country has also raised trade barriers to block Chinese goods entering and boost domestic manufacturing.
To further reach its goal, India now turns to Bangladesh for more trading opportunities. Bangladesh is India's largest trading partner in South Asia. Trade amounts between the two countries have been rising steadily over past years, and if the India-Bangladesh FTA is approved, both countries shall enjoy favorable returns.
As for now, India is pushing transportation via seaports, inland water transport, rail and highways to connect with Bangladesh. The country believes that resuming border trade will help increase Bangladeshi exports to India and a new India-Bangladesh trade relation might come soon.
How is made-in-India?
Reading this, you may also start to consider manufacturing in India or relocate your existing production lines to India, learn more about manufacturing in India and help you make your decision.
Representing 16 percent of production, mineral products are India's top exports. The precious metals and stones industry employs 4.6 million workers in India and contribute to seven percent of India's GDP. Small diamonds are a particularly strong sub-sector for India.
The second largest exporting sector is the chemical industry. India's pharmaceutical industry now reportedly supplies half of the world's demand for various vaccines. If you are doing pharmaceutical business or mineral business, it may be worth looking at India for your own imports.
India also holds a strong capacity in labor force. This country ranks just after China in the size of the labor force with 519 million. This is a much higher number than Indonesia's 134 million which ranks the third. Labor intensive industries will be easier to find suitable workers in India.
However, pay attention to the transportation of manufacturing in India. Forty percent of the roads in India are unpaved, and 75 percent of India's highways are two-lanes wide or fewer. This will highly reduce the efficiency of cargo transportation in India and might affect further shipment.
All in all, India can be a nice manufacturing location and manufacturing in India will be more profitable in the future with more FTAs.
Follow the link below to learn more about the potential trade deal between India and the EU.
India in talks with EU for trade deal, open to pact with UK – Aftab Ahmed, Reuters
2. How to comply with China's new cosmetics regulations
There's no doubt that China is a huge market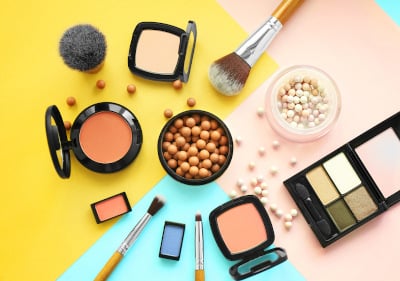 for global business. In recent years, the cosmetics industry has experienced a rapid growth in this country. China is now the second-largest cosmetics market in revenue in the world, just following the U.S.
According to PR Newswire, the cosmetics retail sales in China rose by 4.2 percent year over year to RMB 261.9 billion in 2018. More foreign brands are entering the Chinese market and domestic brands are emerging as well. With the development of this booming market, the Chinese government is also improving regulations to regulate the market.
In late June, the State Council of China released the new Regulations on Supervision and Administration of Cosmetics. These Regulations are a comprehensive document governing all aspects of cosmetics in China including manufacturing, importing, entering the market, and selling in China.
The new regulations were first published in 2015 and the government has been revising them for years. It will finally take effect on the first day of 2021 and once effective, the regulations will replace the previous regulations on the Hygiene Supervision of Cosmetics which has been used for decades.
What are the major changes in the new Regulations
?
In the 2021 regulations, there will still be clear distinction between "special cosmetics" and "general cosmetics". The "special cosmetics" library will be six categories, down from nine categories, and toothpaste will be considered as cosmetics for the first time.
The new regulation will further standardize the Chinese cosmetics market and promote its development. Below is a list of some major changes in 2021 regulations to help you better understand the Regulations:
Use of raw material: The use of

raw

material in cosmetics will no longer need prior approval. Instead, brands now only need to register on a filing basis with Chinese National Medical Products Administration (NMPA). The review process will need about 120 days.
License requirement: The licensing system is now simplified from two licenses

down

to one. Manufacturers will now only need to apply

for

a Cosmetics Manufacturing License with the NMPA. General cosmetics need to

be filed

with the NMPS, no matter

if they are

manufactured domestically or imported. Meanwhile, special cosmetics still need to register with the drug regulatory authority under the State Council.
Label requirement: Any explicitly or implicitly sugges

tion

that cosmetics have medical functions are strictly prohibited. Also, all the imported cosmetics are required to have a Chinese label.
How to ensure the compliance of cosmetics
Under the new regulations, we recommend three general methods to ensure the compliance of your cosmetics in Chinese market.
For

starters

, you can conduct audits to verify the qualification of your suppliers. During an audit,

the

auditor will check general points like the licensing, working condition, management system etc. The auditor will also check some specific points of your supplier according to your requirements.
Then, you can arrange inspections to test your products. The inspector will check on-site

for

the appearance, smell, hand feeling, function etc. for your cosmetic products. Additionally, the inspector will check the labels attached to make sure they are

in compliance

with local rules and regulations.
Additionally, you can have lab testing

done

to further ensure the material compliance of your cosmetics. With lab testing, you can test the material used for packaging and the content. It will help to detect if there's any

excessive

content or illegal raw material. A lab test can take days but you can shorten the lead time with a convenient online platform.
Follow the link below to learn more about China's new regulations on cosmetics.
China's New Cosmetics Regulations to Reduce Red Tape for Businesses in 2021 – Dorcas Wong, China Briefing
3. Furniture recall cases rise due to safety hazards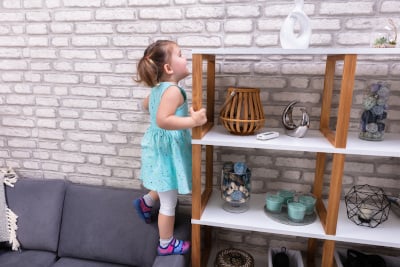 Furniture is everywhere in our life. As such commonly used items, the furniture market has been emerging in recent years. According to Statista, the global furniture market is estimated to reach a value of $574 billion and will keep a steady growth rate after that.
But in the meantime, safety hazards of furniture are constantly being exposed. For example, Avalon Furniture recently recalled one of its bedroom furniture sets due to poisoning hazards.
The recalled furniture is a collection including dresser, mirror, headboard, footboard, nightstand, and chest. According to the Consumer Product Safety Commission (CPSC), the base paint coat used for this collection contains excessive amounts of lead. If children intake the lead, it may cause serious health problems for them in the future.
Luckily, there were no injuries reported related to use of this furniture collection, but the recall affects about 9,500 units. The CSPC suggests to stop using this collection immediately and contact Avalon Furniture for further recall & refund information.
Constant furniture recall exposes hazards
Furniture recalls constantly happen. Any toxic coating or unstable structure could hurt the user and cause severe injury or other accidents.
In March, furniture giant IKEA recalled its KULLEN 3-Drawer Chest due to dangerous tip-over hazards.
The recalled item is a 28⅜-inches-tall and 45-pounds-weight dresser. If the dresser is not attached to the wall properly, it could post tip-over and entrapment hazards and result in death or serious injuries to children.
Reportedly there were six injuries due to the tip-over hazards, with one report involving a minor cut and one report involving minor cuts and bruises. However, the recall does not affect KULLEN5-Drawer Chest.
The CPSC also addressed that the KULLEN dressers imported after August 2019 didn't comply with the U.S. standard ASTM 2057-19. This recall is a huge one as it recalled nearly one million KULLEN dressers sold in the U.S. and Canada. There's no doubt that the recall has harmed IKEA's reputation.
How to ensure the safety of furniture
There are many types of furniture on the market. They may appear different quality issues like color shade, unstable structure, sharp edges etc. To avoid such problems, quality control in advance can help. Below are some common on-site checks and tests in a furniture quality control experience:
Appearance check
Labeling check
Assembly check
Smell test
Loading test
Fatigue test
Let's take the above toxic paint coating case for example. If there's an unbearable smell on the furniture, the inspector will highlight this point in the report. You can decide to reject these products or conduct further tests to ensure the safety and avoid any potential claims.
Hence, we recommend lab testing as an appropriate measure to further ensure your product's safety. You can decide which standard you would follow depending on your target market. In a lab testing, you can test the materials used on your products and confirm they are within related standards.
Follow the link below to learn more about recent bedroom furniture recall.
Avalon recalls 9,500 bedroom pieces – Staff Editors, Furniture Today
---
We're constantly scanning the web for top manufacturing stories and news. If you'd like to submit an article for consideration for our weekly Best in Manufacturing, send us a message and let us know