Learn about India's tariffs on the U.S., Samsung leaving China and the U.S.'s ban on China's 5G in this week's roundup.
Best in Manufacturing – July 07, 2019
Each Sunday, we publish a list of top articles and other content related to manufacturing in areas like quality control, product development, supply chain management, sourcing, auditing and law.
1. India raises tariffs on U.S. goods as another trade war brews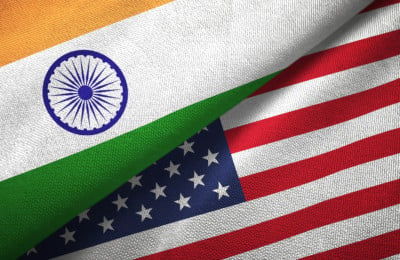 For the past several months, the world has been paying attention to trade tariffs between the U.S. and China. But are you aware of another trade war brewing between the U.S. and India?
India recently announced it will impose higher tariffs on 28 types of U.S. goods worth $241 million, in response to U.S. tariffs on steel and aluminum. President Trump responded to India's tariffs on Twitter, saying this is "unacceptable" and "has to be withdrawn".
The announcement went into effect just before the G20 summit. Prime Minister Modi and President Trump met on the side of the summit and "shared ideas to reduce the trade deficit", but the tariffs still remain in effect.
After delaying an increase in tariffs for almost a year, India's move is in direct retaliation to increased tariffs on Indian goods. Will trade tensions between India and the U.S. escalate further?
India-U.S. tensions reach a high point with new tariffs
India currently enjoys a small trade surplus with the U.S. India's goods and services trade with the U.S. was estimated at $142.1 billion in 2018 with India exporting $83.2 billion and importing $58.9 billion.
India has long been an important trading partner for the U.S. But President Trump has recently been pushing for a harsher tariff policy towards India. He says India unfairly levies duties on U.S. exports like motorcycles, medical devices and whiskey.
Here's how the tariff war between India and the U.S. gradually developed:
Mike Pompeo, the U.S. Secretary of State, arrived in India for a three-day visit in late June. He has said in earlier statements that the U.S. still wants to solve trade differences with India:
We remain open to dialogue, and hope that our friends in India will drop their trade barriers and trust in the competitiveness of their own companies.
U.S. farmers get hit by India's tariffs
The affected U.S. goods on India's list are mainly agriculture products, including apples, walnuts, almonds and chickpeas. American farmers who make their living with these product types will be deeply affected.
India is the largest buyer of U.S. almonds, paying $543 million for more than half of U.S. almond exports in 2018. India is also the second largest buyer of U.S. apples, importing $156 million worth in 2018.
But under new tariffs, farmers now will now be burdened with 75 percent tariffs on almonds and 20 percent tariffs on apples. Tariffs on walnuts were hiked from 30 percent to a surprising 120 percent. And tariffs on chickpeas were also raised from 30 percent to 70 percent.
California Senator Dianne Feinstein has already urged President Trump to start trade talks with India to save California almond growers:
India just placed a 75 percent tariff on almonds in response to President Trump's trade war. His actions are hurting Californians. California almond exports to India are worth more than $650 million a year. The president must stop damaging trade relations with our allies.
India hopes the tariffs will cause the U.S. to consider reinstating GSP benefits and reducing tariffs on steel and aluminum.
With the end of GSP benefits, Indian processed food, leather products, engineering goods, building materials and jewelry exports will get more expensive. And Indian steel exports already declined 45 percent in 2018 in response to tariffs.
Follow the link below to learn more about how India's new tariffs are hitting the U.S.
India is hitting the United States with more tariffs – Rishi Iyengar, CNN
2. Samsung is leaving China. What went wrong?
After Samsung recently closed its factories in Shenzhen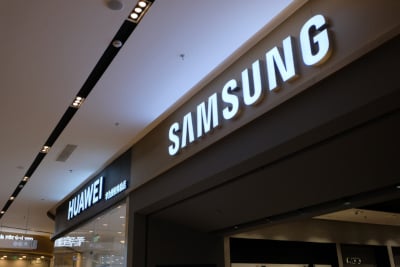 and Tianjin, the South Korean electronics giant is finally closing its last factory in Huizhou, China.
Samsung used to be number one in China's smartphone market. But in the first quarter of 2019, it only held a poor one percent market share in China. What went wrong for Samsung?
The rise of Chinese brands is one important factor. In recent years, Chinese brands have been squeezing foreign brands' market shares, including both Samsung's and Apple's. Plus, several phone explosions have damaged Samsung's reputation and driven consumers to other brands.
Samsung is also moving its production plants out of China to dodge tariffs. The tariffs from the U.S. on made-in-China electronic components have further burdened Samsung. Tariffs are disturbing the entire components supply chain.
Samsung's rise and fall in China
South Korean electronics giant Samsung used to be the leader of China's smartphone market.
Samsung signed a joint venture contract with the Huizhou city government to build its first Chinese factory in August 1992. It was Samsung's biggest factory in China and manufactured stereos, MP3 players and smartphones throughout the 1990s and 2000s.
Samsung officially gained the top spot in China's smartphone market with a nearly 20 percent market share in 2013. At that time, Samsung's Huizhou factory had over 9,000 employees—now it only has 4,000.
In the years since, Samsung has lost out to its Chinese competitors like Huawei, Xiaomi and Oppo. These domestic smartphone brands are enjoying increasing popularity with improved models and lower prices (see #3).
Huawei ranked first in China's smartphone market with a 27 percent market share while Samsung's dropped to 0.8 percent in 2018.
Samsung closed its factories in Shenzhen and Tianjin in 2018, due to this compressed market, higher manufacturing costs and lower profits.
Although Samsung China declined to comment on the reports of its Huizhou factory, the plant has fallen silent for almost half a year. In the first quarter of 2019, Samsung's smartphone exports from Huizhou dropped 20.1 percent.
Tariffs disturb the components supply chain
Tariffs are also adding uncertainties to electronics supply chains. In the past year, U.S. tariffs on Chinese goods have accelerated Samsung's retreat.
With 25 percent tariffs on Chinese goods, component prices have already risen and affected the final price of consumer electronics. George Whittier, president and COO of U.S. electronics design and manufacturing firm Morey Corp, said printed circuit boards (PCBs) will be the most affected components.
PCBs are important components in all electronic gadgets, and over 50 percent of all PCBs are made in China. A sudden shortage will strike the industry if manufacturers decide not to source PCBs from China.
Samsung and other brands' departures can also cause chain reactions in China's economy. China's domestic economy and its position in global supply chains could suffer serious consequences. Liu Kaiming, head of the Institute of Contemporary Observation, said:
Samsung is the world's leading manufacturing enterprise. If its production is cut back or leaves the mainland completely, at least 100 factories [of suppliers] in Guangdong are going to close down.
Take Janus, a Dongguan-based precision components company, for example. Samsung was Janus' biggest customer before it stopped placing orders in the fourth quarter of 2018. The loss of Samsung directly resulted in a 14.25 percent decline in Janus' year-on-year sales amounting to more than $413 million in losses.
Samsung won't likely cut all ties with China. But Samsung will need to better manage its global supply chain and manufacturing budget to survive in a competitive market.
Follow the link below to learn more about Samsung's departure from China.
Samsung's last China smartphone factory closing, raising questions about China's role in global value chains – He Huifeng, South China Morning Post
3. U.S. plans to reject "made-in-China" 5G equipment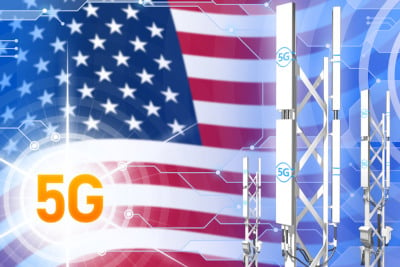 In a shocking move, the U.S. might be planning to ban Chinese 5G tech entirely from its borders.
The Trump administration is considering a requirement that 5G cellular gear for the U.S. must be designed and made outside of China. This move follows the Huawei ban and may escalate the "tech cold war" between the U.S. and China.
A Trump administration official said of the potential ban:
The fourth industrial revolution will be built on the telecommunications networks being constructed today. It is critical that those networks be trusted.
Although the U.S. is pushing Chinese 5G equipment out of its borders, Europe is still embracing Chinese 5G technology. Some Europe countries have already signed contracts with Huawei for its 5G technology.
But the entire 5G global supply chain could be upended if the U.S. implements this requirement. Even European telecom giants Nokia and Ericsson will be forced to move their production lines out of China.
Trump asks telecom manufacturers to say "no" to Chinese 5G tech
This potential ban is still in "early" and "informal" stages, according to the Trump administration. But it has already added to trade-war tensions between the U.S. and China.
A White House executive order has prompted a 150-day review of the U.S. telecommunications supply chain.
U.S. officials have asked telecom equipment manufacturers whether they can make and develop 5G hardware and software outside of China in advance of a potential ban. The deadline for the review period is in October of this year.
If Trump's ban takes effect, all U.S. companies will be forced to avoid any Chinese involvement in their 5G technology supply chains due to "national security reasons".
This move marks an escalation from the Trump administration targeting individual Chinese companies, such as Huawei, to targeting the country's entire manufacturing industry. Telecommunications hardware like routers and switches would all need to be manufactured outside China.
U.S. officials fear the Chinese government may secretly insert surveillance codes or "backdoors" in sold-to-U.S. devices and spy on the U.S. In response, Huawei has said that their equipment has no backdoors and that they're willing to sign no-backdoor agreements.
Carriers outside the U.S. will also be affected
Contrary to U.S. objections, Europe is still partnering with Huawei to build 5G networks.
Huawei's market share in Europe is estimated at 35-40 percent. The EU says it has developed a strategy to keep its 5G networks secure and will not ban Huawei.
Huawei has already gained more than 40 commercial 5G contracts, half of which are signed with European carriers. Spanish carrier Vodafone Espana will use Huawei devices to provide 5G networks in 15 Spanish cities, for instance.
But European telecommunications brands will also be affected by U.S. policy. An analyst at Eurasia Group noted:
Because the 5G supply chain is so global, US actions are having a broad impact on Huawei suppliers and customers of its infrastructure and smartphones, forcing all involved to make choices they would not otherwise make and on a compressed timetable.
Nokia and Ericsson are two European telecom giants with production lines in China that supply the U.S. They are already bearing the burden of tariffs on Chinese goods. If the 5G ban takes effect, they'll have to move their plants out of China to keep their U.S. market share.
But if they relocate outside China, they could also lose China's huge 14-million-people market. Jefferies equity analyst Edison Lee said:
I think the opportunities for Nokia and Ericsson will improve over time, but their combined 5G market share in China is likely to be lower than what they had during the [country's] 4G roll-out.
Follow the link below to learn more about the U.S.' plan to use 5G equipment "made outside China".
U.S. Considers Requiring 5G Equipment for Domestic Use Be Made Outside China – Stu Woo and Dustin Volz, The Wall Street Journal
---
We're constantly scanning the web for top manufacturing stories and news. If you'd like to submit an article for consideration for our weekly Best in Manufacturing, send us a message and let us know.