Why did China place a huge order from Airbus, how to win the plastic waste trade war 3.0 and why Samsung's struggling in China in this week's roundup.
Best in Manufacturing – April 14, 2019
Each Sunday, we publish a list of top articles and other content related to manufacturing in areas like quality control, product development, supply chain management, sourcing, auditing and law.
1. China's trade war choice: Airbus or Boeing?
Last month, President Xi Jinping paid a state visit to France, where he announced a $35 billion jet order of 300 planes from French aircraft manufacturer Airbus.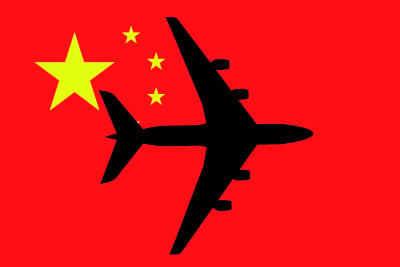 The aircraft market is essentially a duopoly. In recent years, Airbus and Boeing have each shared roughly 50 percent of the global commercial airliner market. That means you're almost always flying on an Airbus or Boeing plane anytime you fly.
Now President Xi's purchase of Airbus planes has started a new "super duopoly" match.
China has a fast-growing aviation market as the country has an eager demand for travel both domestically and internationally. For Boeing and Airbus, winning the China market would be a major triumph over the competition.
But aside from intensifying competition between Airbus and Boeing, President Xi's purchase could also intensify U.S.-China trade tensions.
How does the U.S.-China trade war affect the aerospace industry?
The aerospace industry has so far managed to stay out of the trade war fight that has gripped U.S.-China trade relations since 2018.
While China's purchase of French planes will have no immediate adverse effect on the aerospace industry, it still sends a strong message for trade negotiators.
President Xi Jinping's state visit to France is likely part of a balancing strategy against U.S. trade influence. President Donald Trump's punitive tariffs have forced China to seek more trade allies. And this recent move signals that China is willing to secure critical business relations with other partners aside from the U.S.
As Jon Ostrower, the editor-in-chief of aviation publication The Air Current, says:
It's impossible to divorce politics from anything China does when it comes to aviation and aerospace.
The move also makes it harder for French President Emmanuel Macron to turn his back on China. President Macron has previously been critical of rising Chinese investment in Europe and has urged his European allies to take a harder stance against China.
Jacob Kirkegaard, a senior fellow at the Peterson Institute for International Economics, summed it up well:
A state visit to Paris is obviously a great time for Xi to announce such a large order, because it's going to be more difficult for Macron to turn around and take a hard line with China.
Chinese market growth will continue to stimulate competition
The Airbus purchase comes on top of an already bad month for Boeing. A fatal crash last month of the Boeing 737 Max plane killed 157, prompting many airlines to ground the aircraft and even cancel multibillion-dollar orders from Boeing.
China was one of the first countries to ground the Boeing 737 Max after the crash. And officials there are reportedly considering removing the 737 from the list of American purchases China would make to reduce its trade surplus in the pending trade deal.
The battle between Airbus and Boeing will likely only intensify as China's aerospace market grows. In the next two decades, China's aviation market is going explode as demand for travel grows. By Airbus' estimates, China's demand will account for almost 20 percent of the global market by 2037.
Meanwhile, China's own aerospace industry is rising in the high-tech manufacturing race. Chinese state manufacturer Comac's jet, C919, is already in flight. "Made in China" aircrafts might take a competitive place in the future market too.
Follow the link below to learn more about how China's deal with Airbus affects Boeing.
Airbus Secures $35 Billion China Deal in New Blow to Boeing – Benjamin D. Katz, Gregory Viscusi and Helene Fouquet, Bloomberg
2. What can manufacturers do to win the plastic waste trade war 3.0?
A lesser-known trade war is underfoot in the plastics industry.
Asian and Western countries have already butted heads in two rounds of the plastic waste "trade war":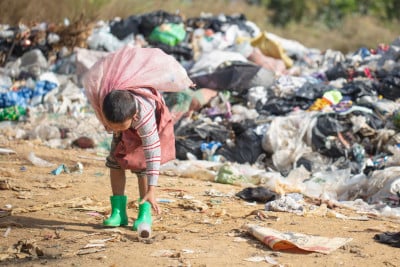 Round 1: China and Western countries: China closed its borders to most plastic waste imports in early 2018. Enormous volumes of waste

were left

on the front door of plastic exporting Western nations with nowhere to go.
Round 2: Southeast Asian countries and Western countries: Western countries soon turned to new export markets in Southeast Asia like Malaysia, Thailand, Vietnam and Indonesia. But many of these countries were unequipped to handle the large inflows of waste and have taken action to slow down imports to protect their inland environment.
We're now in the third round of the plastic pollution fight. Western nations still have an overflow of plastic waste. But the number of countries willing to accept the waste is diminishing. Who will win the third round?
New law could govern plastic waste
Western countries have a long history of exporting their waste to the developing world. In just one of many instances, two Italian firms paid Nigerian farmers $100 a month to dispose of toxic waste on their land in the 1980s.
The Basel Convention on the Control of Transboundary Movements of Hazardous Wastes and Their Disposal was enacted in 1992 to protect developing countries from Western waste. It's an internationally binding agreement between almost all countries in the world, including all top plastic waste exporters, except the United States.
Yet most plastic waste is not subject to the Convention's provisions as it's not considered "hazardous". So some diplomats have been considering a proposal to make the agreement more powerful after the influx of plastic waste in recent years.
Norway proposed an amendment in 2018 to address plastic waste more effectively. The proposed agreement would reclassify plastic waste so that exporting countries must receive prior consent from the importing country before exporting plastic waste.
The relevant countries will decide whether to adopt the amendment at the next Conference of the Parties of the Basel Convention in May 2019.
Some solutions to give plastic waste a second life
Businesses don't have to wait around for regulatory changes to reduce their own plastic waste. Manufacturers can give plastic waste a second life all on their own with some adjustments to their business models.
The authors of this featured article have a few suggestions for the manufacturing industry to reduce plastic waste:
Find viable opportunities to replace virgin plastic with recovered plastic: Can you use recovered plastic to manufacture new goods for sale? Take advantage of sustainable market opportunities.
"Walk the talk" and harness your buying power in using recovered plastics: Government and business procurement can be a powerful demand catalyst to stimulate product development using recovered plastic.
Find substitutions for highly-toxic plastics, especially non-recoverable plastics: There are more than 43,000 types of plastics. Can you use an easier-to-recycle plastic instead?
Follow the link below to learn more about the global plastic trade war.
Are you ready for Round 3 of the plastic waste trade war? - Doug Woodring and Trish Hyde, GreenBiz
3. Smartphone giant Samsung struggles in China market
Samsung Electronics made a prediction last month that their financial results would fall in the first quarter due to a "widening price drop among major products". The China market is likely partly to blame for the drop, as demand has waned for semiconductor chips, smartphones and LCD screens.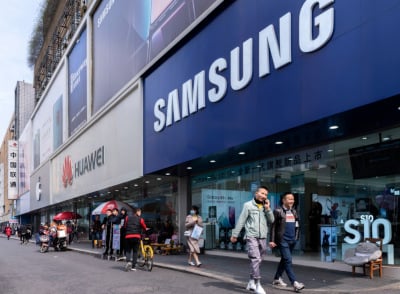 As a country with a huge population, China has an enormous consumer market and labor force. Like many multinationals, Samsung places big manufacturing orders in China and sells their products back to China.
Samsung built their first semiconductor chip line in Xi'an, China in 2012. And in 2017, Samsung signed a memorandum with Shaanxi Province to set up a second $7 billion chip line.
But Chinese companies are also taking steps to produce their own memory chips. Tsinghua Unigroup, a research and development group backed by Chinese government, is investing billions in semiconductors and may threaten Samsung's market share.
Samsung's smartphones already face competition from Chinese brands—will Samsung's semiconductor chips be next?
Chinese smartphone makers dominate China market
Chinese smartphone makers like Huawei, Xiaomi and Oppo have swarmed into the market in recent years. With "Made in China" smartphones getting more publicity, the market shares of the old giants are continually shrinking.
Samsung held just over 2 percent share of the Mainland Chinese market in the first quarter of 2018. Their market share fell below 1 percent in the second quarter. It's disappointing news for Samsung, as it used to rank first among smartphone brands in this market.
The China market is not optimistic for Apple either. According to a report by International Data Corporation, Apple's market share in China declined from 12.5 percent to only 6.7 percent in 2018.
Samsung and Apple's loss is Chinese manufacturers' gain. Huawei captured 27 percent of the Chinese market and ranked first, while Xiaomi took second place with a share of 20.4 percent. Huawei even announced plans to target 50 percent of the smartphone market share in 2019.
Chinese smartphone and chip makers receive backing from Beijing's industrial policies, particularly Made in China 2025. The policy encourages mainland manufacturers to expand their chip production by providing subsidies and funding for research and development.
Samsung shifting production away from China
Due to rising labor costs, Samsung recently cut some of its smartphone production lines in China. A factory with about 2,600 employees in Tianjin closed its doors late last year.
Greg Roh, a senior analyst at Hyundai Motor Securities, said after the closure:
Samsung doesn't need to stay in China because of rising labor cost and its almost non-existent Chinese market share. They can be better off in India and Vietnam.
The South Korean tech giant did just that. Samsung doubled its yearly capacity in India by adding a new production line in the country. Meanwhile, Samsung's largest smartphone production line in Vietnam is still working to export their products to Europe and other key markets.
Samsung plans to focus more on the low-end market with inexpensive smartphones in the future. But that doesn't mean Samsung won't still attach importance to China. Samsung said in a statement following the Tianjin plant closure:
China remains an important market for Samsung and we are actively participating in China's economic policies by fostering growth in the components industry.
Follow the link below to learn more about Samsung's predictions for the smartphone and chip market in 2019.
Samsung Predicts Disappointing Results as Chip Prices Fall – Ben Dooley, The New York Times
---
We're constantly scanning the web for top manufacturing stories and news. If you'd like to submit an article for consideration for our weekly Best in Manufacturing, send us a message and let us know.