How China's import ban has thrown the entire global recycling industry into disarray, declining U.S.-China tech investment and quality value propositions in this week's roundup.
Best in Manufacturing – March 17, 2019
Each Sunday, we publish a list of top articles and other content related to manufacturing in areas like quality control, product development, supply chain management, sourcing, auditing and law.
1. China's import ban on recyclable plastics one year later
A year has passed since China announced it would no longer accept other nations' trash as the "world's dump". China's "National Sword" policy, which banned imports of recyclable materials, has thrown the entire global recycling industry into disarray since it's enactment in January 2018.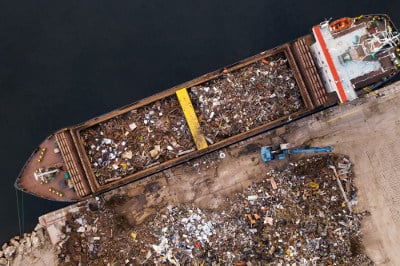 The EU used to ship 95 percent of their plastics for recycling to China, while the U.S. shipped 70 percent to China.
China's recovered plastic imports have since fallen 99 percent, while mixed paper imports have fallen by a third in the past year.
Why did the West ship their waste all the way to China in the first place?
Due to the influx of exported materials from China to the West, and comparatively fewer goods leaving these ports back to China, many cargo ships would otherwise return empty to China. This made sending recyclable materials to China cost-effective.
And China had relatively low contamination standards, meaning it would still accept some materials contaminated by food or other waste. But then China imposed a 0.5 percent contamination standard (or 99.5 percent purity standard) that has effectively banned all but the cleanest and highest-grade materials.
Our waste hasn't evaporated just because China stopped accepting it. So where is all that recyclable waste going now?
Where is the world's recyclable waste ending up now?
Most people throw their plastic bottles in a green or blue recycling bin and forget about them, thinking they've already done a good deed by recycling. Unfortunately, the reality of the past year is that some of those materials consumers thought they were recycling have ended up in landfills or incinerators instead.
Some U.S. cities have halted recycling pickups or limited the types of materials they'll collect. Philadelphia is now incinerating half of its recyclables. And while incineration is environmentally friendlier than simply disposing of waste in landfills, the industry's toxic emissions are also raising concern among residents.
Many countries have redirected materials from China to other Southeast Asian countries instead. Nearly half of U.S. plastic waste went to Malaysia, Thailand and Vietnam in the first half of 2018, up from just 10 percent in 2017.
But many countries are unequipped to deal with such large influxes of scrap materials. Some countries have even started to implement their own import bans in response, including India and Thailand.
So where does the manufacturing industry go from here?
How the manufacturing industry is responding
China's import ban could have a positive long-term effect on the recycling industry, despite the current readjustment challenges. The ban could help American and European facilities expand processing capacities and encourage manufacturers to make more easily recyclable products.
Several U.S. recycling facilities are already expanding operations, upgrading equipment and adding workers. And some Chinese processers have even announced plans to open new plants in the U.S. after they've been forced to slow down operations in China.
But the best long-term solution is to simply stop generating so much waste. Lance Klug of California's Department of Resources Recycling and Recovery says:
Reducing the amount of waste we generate in the first place is the most important thing we can do. We're trying to get industry more involved in the end-of-life disposition of their products.
The EU already plans to eliminate single-use plastics by 2021, while some U.S. states and companies have also followed suit. And the U.K. is planning to tax plastic manufacturers who use less than 30 percent recycled materials in their products through an extended producer responsibility (EPR) system.
Plastic and paper importers must consider this new era of recycling in drafting their sustainability plans. How can you make recycling your goods easier for consumers? Where will the recyclable product go instead, now that it can't go to China? And how might growing taxes on plastics impact your revenue?
Follow the link below to learn more about how China's import ban has affected the global recycling industry.
Piling Up: How China's Ban on Importing Waste Has Stalled Global Recycling – Cheryl Katz, Yale Environment 360
2. Tech investors are the U.S.-China trade war's biggest losers
New data shows U.S.-China trade tensions have hit Chinese and American investors in the tech industry hard.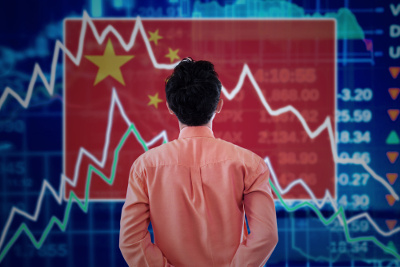 Chinese investments in the American semiconductor and technology hardware industry dropped by nearly five times in 2018 to $203.4 million, down from $1.03 billion in 2017. Chinese acquisitions of American tech companies dropped by two thirds to just 11 deals worth $688.8 million over the same period.
Experts point to trade tensions and changing investment regulations as the primary cause for the decline in investments.
Matthew Doull of BDA Partners says trade tensions have caused American and Chinese companies to hold back on cross-border deals, even if they "are not by any stretch sensitive from a military or intelligence perspective":
It's creeping into everything… digital media, travel tech… frankly rather benign consumer-oriented businesses. We see people on both sides self-censoring.
While tariff news dominates headlines, this decline in investment could deal a much larger blow to the manufacturing climate in the U.S. and China.
Changing foreign investment regulations in U.S. and Europe
In November 2018, the U.S. expanded the power of the Committee on Foreign Investment in the United States (CFIUS) to review mergers of national security concern.
The list of 27 industries subject to increased scrutiny includes telecommunications, semiconductors, aerospace, aluminum production, computer storage devices and other military equipment.
Companies in these sectors must report investments to the committee when the foreign investor will be granted access to non-public information or afforded the power to nominate a board member. The committee then has the option to approve the deal within 30 days or open a longer investigation.
Foreign direct investment (FDI) by Chinese firms in the European Union also fell by 40 percent to $19.4 billion last year. In comparison to the 84 percent decline in the U.S., experts think Europe could continue to be a strong destination for Chinese investment.
But the EU also just implemented a new investment screening framework this month, which will likely affect future investments—an estimated 83 percent of Chinese mergers and acquisitions above €1 million in 2018 would have been subject to the new rules.
Drop in investment could hurt emerging technology sectors most
Industries like the aerospace and semiconductor industries are rather large and well-established in the U.S. But emerging technology industries, namely the biotech, artificial intelligence, machine learning, data analytics and robotics industries, could stand to lose the most from increased regulation.
These industries could now all be subject to foreign investment restrictions in another regulation change announced in December.
Exporting regulated products and disclosing related know-how will now likely require licenses. These licenses vary depending on the destination, end-user and end-use of the product or information. And even employing foreign nationals in research and development roles in the U.S. could soon require approval from the committee.
But many Chinese and American companies are dependent on each other's tech and research in these burgeoning industries.
Many Chinese firms rely on U.S. AI chips to train models to find patterns in data, as well as to run AI algorithms on end devices. Christopher Kelly, the head of mergers and acquisitions in Asia at White&Case, paints a bleak picture for these companies:
Can you imagine an AI technology developer wanting to buy the piece of technology it doesn't have from a Silicon Valley producer? It's not going to happen. And vice versa, a Silicon Valley AI tech company is not going to be able to buy something in Shenzhen.
A trade war deal is expected later this month. But companies at the forefront of the world's manufacturing future might still find their resources strapped long after the deal is struck.
Follow the link below to learn more about the drop in U.S.-China investment in 2018.
Trade war is killing overseas investment by Chinese, US tech companies, analysts say – Chad Bray, South China Morning Post
3. Succeeding with a quality-oriented strategy in Asia
A high-quality product can look like many things—a necklace with the purest metal, a cast iron pot that never rusts or a cashmere sweater that stays soft for decades.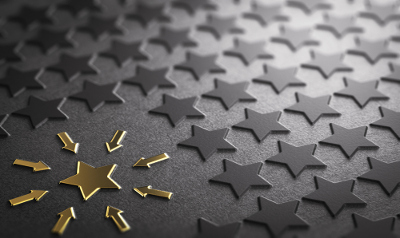 But what do they all have in common? Their manufacturers have a quality-oriented value proposition, with a product and a brand that lives up to their quality standards above all else.
Your company's value proposition expresses the primary type of value your company creates for your customers. It's the DNA of your company, running through every product, service, process, employee and supplier.
The author of this featured article outlines four different value orientations for manufacturers:
Quality: Providing the best quality product
Price: Providing the lowest price in the market
Delivery: Optimizing product delivery speed and efficiency
Flexibility: Providing the most flexible service
Many importers worry that by manufacturing in Asia, they forsake their ability to compete on quality (related: You're Wrong: Chinese Factories Don't Only Make Poor Quality Products).
But importers that align their entire supply chain operations towards a quality-oriented strategy can succeed on quality even when manufacturing abroad.
What does "quality" mean for your product?
What exactly is "quality"? We use the term all the time, but it's not as straightforward as competing on a price point.
Quality is a value-added feature embedded in your product that makes your customers want to buy your product. This value-added feature might include:
Durability
Precision
Design
"Coolness"
Fun
When determining your dominant quality feature, it's critical that you align your quality features with your target market. You might struggle to succeed if the market is already oversaturated by other companies competing on the same feature as yours.
And a quality-oriented strategy isn't always appropriate for all companies and industries. Manufacturers of promotional goods might need to pay more attention to providing a competitive price, for instance. Fast-fashion companies might need to focus more on delivering a new clothing style as quickly as possible.
But if you do want to compete on quality, how can you ensure quality is at the heart and soul of your supply chain?
Orientating your supply chain towards quality
The next key to a quality-oriented strategy is to completely focus your operations on delivering quality. Your value proposition should be a common thread running throughout the entire structural environment of your organization and your culture, norms and values.
As the author of this article notes:
If the overall attitude in the company, for example is to cut costs and go for the cheapest solution, competing on quality is an almost guaranteed failure.
The hardest part of implementing a quality-oriented strategy for importers manufacturing in Asia is often empowering suppliers to meet quality targets.
Importers can align supplier relationships to their quality strategy in several ways, including:
Evaluating supplier performance with quality audits and historical quality KPIs to identify and address weaknesses
Setting an order price that reflects your quality expectations—you get what you pay for when manufacturing in Asia
Providing your supplier with feedback following inspections and orders to identify and fix recurring quality issues
Some importers make the mistake of skipping quality control inspections in favor of a tighter quality budget. But when implementing a quality-oriented strategy, all costs you incur should contribute to your quality targets.
And most importers find that such quality investments make financial sense when considering the potential danger of damaging their brand's reputation with poor quality products.
Follow the link below to learn more about how to maintain a consistent quality-oriented value proposition in your supply chain.
What It Takes to Be Successful with a Quality-Oriented Strategy – Jeroen Kraaijenbrink, Forbes
---
We're constantly scanning the web for top manufacturing stories and news. If you'd like to submit an article for consideration for our weekly Best in Manufacturing, send us a message and let us know.