AI garment-sizing solution, UPS' 2018 rate increases, Vietnam trade war relocation, Accord on Fire and Building Safety and Silicon Valley supply chains in this week's roundup.
Best in Manufacturing – December 30, 2018
Each Sunday, we publish a list of top articles and other content related to manufacturing in areas like quality control, product development, supply chain management, sourcing, auditing and law.
1. India
n entrepreneurs
could
reduce
online garment
returns
with
AI
Almost two-thirds of shoppers who bought women's clothes online in the last six months sent at least one item back, according to a 2016 survey by consumer analysis firm Savvy Marketing.
Consumers return clothes for a variety of reasons—second thoughts, incorrect purchases, sizing issues and so forth. And digital shopping is compounding the pain.
It's especially hard to know what fits when shopping online. So consumers often order multiple sizes and designs with the intent to send back those that don't fit.
But returns are aren't cheap. On average, returns cost retailers 10 percent of holiday sales.
A New Jersey startup called MirrorSize, along with two professors from the Indian Institute of Technology Delhi, may have an AI sizing solution.
They've set up a research center in a South Delhi neighborhood with a dozen engineers to help merchandisers and retailers accurately size garments within half an inch.
Could this be a global solution for fashion's sizing problems?
Garment sizing confuses consumers
Consumer ready-made fashion is defined by just a handful of sizes—XXL, XL, L, M, S and XS. And some brands forgo sizes altogether in favor of the "one size fits all" tag.
Most brands adhere to less than half a dozen sizes to accommodate more than seven billion women and men.
And clothing sizes are essentially meaningless when you consider the differences in size and fit between brands.
The ranges below, which represent the median 90 percent of styles out of 10,000 jeans assessed, show an astounding variance in waistband distribution of women's jeans.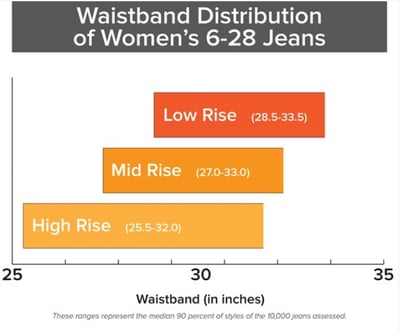 How did this happen? Brands have evolved their sizing to represent their core customers— whether they be senior citizens, teenagers or an age group in between. A "medium" for a fashion brand catering to senior citizens is therefore different than a "medium" for a brand for teenagers.
It's no wonder 41 percent of consumers have no idea what size they are when shopping online and buy multiple sizes with the intention of return.
How AI
technology

shapes body from 2D images

Arup Chakraborty, startup MirrorSize's founder, sees artificial intelligence (AI) as the solution to the sizing confusion of garment mass production.

The technology he's developing, alongside his partners and several Indian programmers, is based on the development of a mesh of two photos taken by a customer.

The entire process was broken down into about 16 modules. Each module contains algorithms for say, "creating an edge," or "finding the shortest path between a point and a curve".

Eight months of stretching, coding and rework later, they've developed a program that can generate precise measurements from two ordinary 2D images. All consumers have to do is upload a front and a side posture photo of themselves to the startup's app.

The technology doesn't solve the garment industry's sizing discrepancies, but it could drastically reduce sizing confusion for consumers.

And if the tech scales, it could pave the way for more commercial applications of AI in the garment industry.

Follow the link below for more on the Make in India startup's AI program.

Made in India AI creates garment industry sizing solution – Sandip Sen, Observer Research Foundation
2. UPS' 2018 rate increases will hit retailers especially hard
UPS announced this year's rate changes on December 5th, just 20 days before they took effect on December 26th.
Annual rate hikes are common and expected in the shipping industry. According to a UPS statement, the rate increases:
Support ongoing expansion and capability enhancements as we strive to maintain the high service levels you expect from UPS.
But the announcement this year comes during peak season. And it's a lot for retailers to digest in a short amount of time.
While some rate increases are expected, the nature of this year's announcement hints at bigger changes afoot.
Additional fees that will impact retailers
Many retailers rely on UPS Sure Post—UPS' economy ground service for delivery to residential locations—to provide free shipping benefits and maintain already tight margins.
But come December 26, the "last-mile" delivery service will see rate increases of roughly nine percent.
Shippers should also take note of address correction fees for ground deliveries, which have risen 64 percent since 2010 (from $10 to $16.40).
You'll also see additional handling charges for U.S. domestic packages. This fee is assessed solely at UPS' discretion and will increase for:
Any package exceeding 70 pounds in actual weight ($4)
All other packages ($2.25

increase

)
There's also a new fee if shipment data isn't in the UPS shipment database at the time of delivery of the shipment ($2).
UPS isn't necessarily targeting retailers, specifically. But the rates will be hard to stomach for those who are already caught in the crosshairs of a free, speedy delivery mania.
Nature and timing of the announcement raise

concern

Rate hikes are expected from shipping companies. But the nature of this year's announcement has some worried.

Several of UPS' rate increases specifically target large packages. The company may be trying to shoulder out large shipments in favor of a small package network.

But even more peculiar is the timing of this year's announcement.

In 2017, UPS announced rate increases in October. And the year before, they were announced in September.

Jerry Hempstead, president of Hempstead Consulting, said this year:

They announced three weeks before their effective date and in the heat of the fourth quarter peak shipping season.

This leaves large shippers with little time and few resources to sift through and adapt to this year's changes.

And according to John Haber, CEO of Atlanta-based Spend Management Experts, there could be additional increases in 2019.

Haber said he fully expects UPS to continue a trend of announcing periodic increases throughout the year.

Retailers have few options but to adjust to the increased charges. And if periodic increases materialize in 2019, sellers may have to reexamine their delivery options.

Follow the link below for more on UPS' rate increases.

UPS rolls out 2019 rate increases, leaving shippers with short notice – Jeff Berman, Logistics Management
3. Vietnam poised to become No. 1 trade war relocation destination
The U.S. has imposed tariffs on $250 billion worth of Chinese goods this year.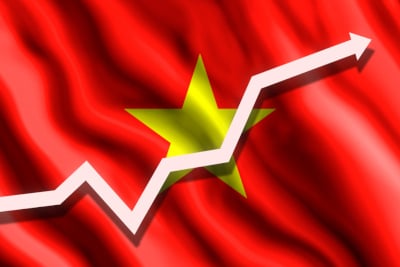 Trade truce or not, the tariffs enacted earlier this year are having a substantial impact on manufacturers based in China.
U.S. trade officials have even accused some Chinese producers of transshipping exports through Southeast Asian markets to avoid tariffs.
Vietnam, which has low labor costs and multiple free-trade deals, has siphoned potential investment away from China for a while now.
But compared to 2017, Vietnam's foreign direct investment is down, hinting that companies aren't yet making the move.
While Vietnam isn't gaining big from the trade war yet, exponential growth may be on the horizon.
Why is Vietnam a popular manufacturing destination?
Multiple manufacturers have announced plans to relocate to Vietnam in recent months, several of which are a direct result of the trade war. These include:
Foxconn Technology (the world's largest contract assembler of consumer electronics) is considering setting up an iPhone plant in Vietnam
GoerTek (wireless earphone company) is planning to move production from China to Vietnam
H1 Corp. (bike parts maker) informed investors in August of plans to move production to Vietnam
Amid the Vietnamese government's efforts to attract foreign investment, it's no surprise companies are flocking to Vietnam.
Plans include drafting a new policy to draw in high-tech firms, finalizing a free-trade pact with the EU and securing another with 10 Pacific Rim countries.
And Vietnam's location is another major plus for manufacturers. The country shares a land border with China and is positioned for eastbound marine shipping.
The country also maintains a trade surplus with the U.S. and boasts low labor costs—as little as 2.7 million dong per month ($115.6 USD) in the private sector.
Shifting production won't happen overnight
Despite the benefits, companies have been slow to shift production.
Manufacturers might be waiting to see how the trade war develops before investing time and money to relocate. Manufacturers that relocate to Vietnam must:
Find space and

qualified

labor

– both can be difficult to find for certain product types
Build factories

–

obtaining required permits can take up to a year
Import machinery

and equipment

– often from China

, Korea or Japan
While there isn't a mass manufacturing migration to Vietnam quite yet, the country is bound to make the shortlist of any ASEAN relocation plans.
And according to Kevin Snowball, chief executive officer with PXP Vietnam Asset Management in Ho Chi Minh City:
There definitely seems to be a feeling that Vietnam is the No. 1 alternative destination.
Shifting production takes time. No one's pulled the trigger yet, but there's no denying an enormous shift is underfoot.
Follow the link below to continue reading about Vietnam as a trade war relocation destination.
Vietnam Will Gain Big From The Sino-U.S. Trade War, Just Not Today – Ralph Jennings, Forbes
4. Bangladeshi government threatens expulsion of Accord on Fire
and
Building
Safety
A decision on the future of the Accord on Fire and Building Safety has been delayed, once again, until January 21st, 2019.
This is the fifth time the High Court has postponed the hearing since Bangladesh's government requested the Accord cease all operations in November.
The Accord on Fire and Building Safety is a legally-binding agreement among brands, retailers and trade unions aimed at improving the safety of Bangladesh's garment industry.
It was established after the 2012 Rana Plaza collapse, which killed more than 1,000 workers and injured almost double that.
The Accord was set to expire earlier this year, with a smooth transition into a five-year extension of the original Accord, aptly named the Transitional Accord 2018.
But the Bangladeshi government, which has a close-knit relationship with garment factory owners, wants to replace the Accord's inspection program with its own inspection regime.
While the Accord has the power to force compliance on both ends of the supply chain, few believe the government's regime could do the same.
High Court continues to delay a decision
The Bangladeshi government submitted an appeal to the High Court requesting that the Accord cease operations beginning November 30th, 2018.
The government's appeal argues Accord operations should only be allowed to continue under a set of highly obstructive constraints, including:
Subjecting all Accord decisions to approval of a government committee
Preventing action against factory owners who threaten workers for raising safety complaints
Prohibit

ing

Accord inspectors from identifying new safety violations
But during the initial November hearing, the High Court postponed a decision until December 6th, and lifted the restraining order until then.
Since then, the High Court has rescheduled the hearing four additional times:
December 6

th

, 2018 –reschedules new hearing for December 10

th

December 10

th

, 2018 –postpone

s hearing

until December 17

th

December 17

th

, 2018 –postpones decision for 24 hours
December 18

th

, 2018 –pushes verdict back until January

21

st

,

2019
Removing
A

ccord would strip

garment industry of

independent oversight

The Accord is a globally-respected safety initiative that operates independently of government and factory-owner influence.

According to the Clean Clothes Campaign, by continuing to threaten expulsion of the only credible safety inspection program in the country:

The Government of Bangladesh is squandering the good will it has earned over the past five years and is demonstrating rank disregard for worker safety.

The Accord isn't perfect, but it's been instrumental in improving conditions for Bangladesh's garment workers.

Bangladeshi's government and factory owners openly suppress garment worker activism (see #3). So it's unlikely a government-run program could match the Accord's standards.

Human rights organizations are calling on brands to halt orders in the Accord's absence. But maintaining a sustainable supply chain, while shifting quantities overnight, would be nearly impossible.

Until there's a final verdict on the regulatory body's future, Bangladeshi garment worker safety will remain in limbo.

Follow the link below for more info on the state of the Accord.

Until Western Brands Take a Stand, the Lives of Bangladeshi Garment Workers Are at Risk – Maya Singer, Vogue
5. Silicon Valley's success rooted in global manufacturing supply chains
In 1983, Apple announced plans to revolutionize the computer industry with the Macintosh, the first mass-market personal computer with a graphical user interface, built-in screen and mouse.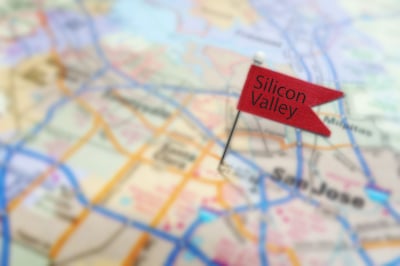 But beyond the public eye, Steve Jobs was working on another radical idea—a state-of-the art California plant to produce his coveted Macintosh.
The plant was supposed to be so advanced that factory labor would account for just two percent of the Macintosh's production costs.
But the factory closed long before meeting Jobs' production vision. And today's Apple products are manufactured in China.
Despite growing pains, Apple has grown into one of the biggest players in the global technology industry.
The company learned the value of a global supply chain and harnessed that power to define today's computing industry.
Why

Jobs abandon

ed

his

pipe dream of domestic manufacturing

Jobs modeled the domestic Macintosh plant after his two manufacturing obsessions:
Henry Ford's original mass manufacturing of automobiles
Japanese's high-quality domestic manufacturing capabilities
He wanted to create a factory with just-in-time delivery for zero-defect parts – in America.
But just 10 years after construction, the factory closed. Advanced manufacturing in Silicon Valley proved more difficult than Jobs imagined.
Undeterred by the first factory's closure, Jobs attempted to build a similar factory with the same vision in 1990, this time for his Next Inc. personal workstation.
When that factory failed as well, he realized he was chasing a pipe dream with the domestic resources available.
So Jobs abandoned his dream of manufacturing computers at scale in California.
And after returning to Apple in 1997, he hired Tim Cook, an expert in global manufacturing supply chains, as Apple's senior vice president for worldwide operations.
Silicon Valley recognizes power of global supply chains
Silicon Valley emerged in the 1970s—a time when labor-intensive assembly was just starting to move abroad to countries with lower labor costs. As companies in Silicon Valley grew, so did the practice of outsourcing production.
In the 1980s and 1990s, people predicted this flight would mean the death of Silicon Valley. Even Jobs hung onto an ideal of a domestic plant.
But offshoring manufacturing instead allowed Silicon Valley to become a world leader in industrial and software design.
Today's manufacturing ecosystem is largely in mainland China, where companies work with a complex web of suppliers.
According to Andrew Hargadon, professor of technology management at the Graduate School of Management at the University of California, Davis:
You can't bring manufacturing back because of those webs, you would have to bring the entire community back.
Apple may have gulped the "Made in America" Kool Aid at one point in history. But offshore manufacturing eventually led to the company's exponential growth.
Learn more about how Silicon Valley has harnessed the power of global supply chains over the years in the link below.
Apple Computers Used to Be Built in the U.S. It Was a Mess – John Markoff, New York Times
---
We're constantly scanning the web for top manufacturing stories and news. If you'd like to submit an article for consideration for our weekly Best in Manufacturing, send us a message and let us know.