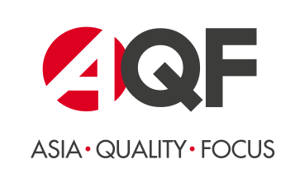 As of January 1st, 2019, InTouch Manufacturing Services has been acquired by Asia Quality Focus (AQF). InTouch and AQF are excited to join forces in the fight to improve product quality and compliance worldwide.
Asia Quality Focus is a leading quality control service provider, serving global brands, importers and retailers from more than 135 countries since 2007. With expertise in hardlines, softlines, consumer electronics, electrical products and industrial goods, AQF delivers quality control services in 12 countries throughout Asia. Since 2014, AQF has also been a part of the Worms Safety alliance of quality management specialists.
Some of the changes InTouch clients should expect under the acquisition include:
A convenient digital platform: We've already created an AQF Online account for existing clients where you can view historical performance data, create customized inspection protocols and more anytime and from any connected device. This PDF guide explains the online booking process in detail. You can now visit www.asiaqualityfocus.com and click "Login" and then "Forgot Password" to retrieve your account using your email address as your username.
Billing changes: Your payment terms won't change. For any services beyond February 10th, you'll receive your invoicing from AQF with updated payment information included.
Communication changes: Starting from December 14th, 2018, please email clientsupport@asiaqualityfocus.com if you have any questions regarding our services. A member of our team will then respond to you as soon as possible.
We're confident you'll be delighted to receive the same quality management solutions you've come to expect but with more flexibility, personalization and convenience than ever before.
---