In this week's roundup, let's learn about Bangladeshi garment industry's digitization future, how China support its manufacturing and logistics, and Amazon's new fulfillment center.
Best in Manufacturing – September 29, 2020
Each Tuesday, we publish a list of top articles and other content related to manufacturing in areas like quality control, product development, supply chain management, sourcing, auditing and law.
1. Is Digitization the Future for the Bangladeshi Garment Industry?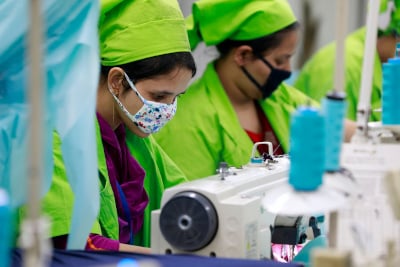 If you have heard of Bangladesh's manufacturing industry, you must have heard of its garment manufacturing industry.
Accounting for more than 90 percent of Bangladeshi's total export, the garment and textile industry is the pillar industry of Bangladesh. This industry employs 3.6 million workers and generated a $34 billion annual revenue in year 2019.
Amid the global pandemic, the Bangladeshi manufacturing industry was hit and the country's export fell sharply. During the recovery, the country's garment industry leads the export recovery. This industry is indeed strong but experts pointed out that it needs to embrace digitization for long-term development.
This concept was rose on a joint meeting by Hong Kong and Shanghai Banking Corporation Limited (HSBC), Serai Limited, and Bangladesh Garments Manufacturers and Exporters Association (BGMEA) in early September.
The experts believe that digitization in the industry will bring new working patterns and attract more buyers globally.
Digitization can reinforce Bangladesh's leading position
The Bangladeshi garment industry has a long history. At the meeting, the discussants said the current disruption in the global garment supply chain gives the Bangladeshi garment industry a chance to reinforce its position as a leading garment exporter.
Rubana Huq, the president of BGMEA, said:
The industry can only retain and better its position by restructuring its capabilities, adapting to the new consumerism, responding to the needs of lean manufacturing, reduced lead time, and online engagement. Effective B2B is one of the most effective ways ahead.
For example, Serai, a new technology subsidiary of HSBC can provide a platform for B2B. Serai can bring together buyers and suppliers to reduce repeating and duplication and costs. With platforms like Serai, the garment industry can rebuild trusted relationships globally.
What's more, the discussants also suggested focusing more on product diversification and adaptation of technology in manufacturing and supply chain management. Md Mahbub ur Rahman, CEO of HSBC Bangladesh, explained:
Buyers are changing sourcing locations, while new customers are coming here. Our products are mostly cotton based and we need to diversify these as it will be key for the apparel sector.
What to know before manufacturing in Bangladesh
Manufacturing in Bangladesh can be beneficial. But before you manufacture in Bangladesh, you should consider the below points for preparation.
For example, Bangladesh is experiencing rising social unrest due to low wages. Bangladesh has the lowest garment salary in the world at only $95 per month. The low wages make it hard for garment workers to make comfortable livings. Many of the workers have to work excessive hours to make life a balance.
Due to the poor pay, labor strikes happen sometimes and could cause compliance issues. It might lead to production delays or harm your brand reputation.
Additionally, workplace safety is another highly concerning problem in Bangladesh. In 2013, the Rana Plaza Collapse shocked the whole industry. Then the western brands set up a regulatory body called the Accord on Fire and Building Safety (the Accord) to improve the safety issues in Bangladeshi factories.
During the Accord's operation, it held 37,265 inspections in Bangladesh factories and resolved 688 complaints. The Accord expired in February 2020 and a new monitoring body called the Readymade Sustainability Council (RSC) took over the Accord's responsibility. Working conditions in Bangladesh still need improvement.
All in all, manufacturing in Bangladesh can enjoy low labor costs but you have to accept some risks related as well. Arranging factory audits regularly can be a wise choice to mitigate the risks and ensure your manufacturing.
Follow the link below to learn more about why and how Bangladeshi garment industry should digitize itself.
Experts: Bangladesh's apparel industry needs to embrace digitization – Ibrahim Hossain Ovi, Dhaka Tribune
2.
China to further support its manufacturing and logistics
With the COVID-19 pandemic raging the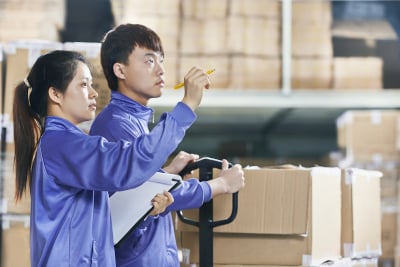 world, supply and demand have been affected to varying degrees. As the largest manufacturing country, China is now placing more focus on stimulating its domestic demands to explore a bigger market.
Let's take the integrated circuit as an example. Between January and August, China's imports of integrated circuits surged 15.3 percent year on year to $219.52 billion. Meanwhile, the import dropped 2.3 percent. The rising manufacturing capacity can boost the domestic economy but it needs stronger logistics to support it.
In early September, the Chinese government announced its latest action plan to further boost and integrate the manufacturing and logistics industry. According to the government, the logistics industry is a fundamental industry that leads the national economy, and the manufacturing industry is the body of the national economy. That's why these two industries are the focus.
Previously, the Chinese government has once proposed a policy of "manufacturing & logistics linkage". The new action plan can be seen as a further move as it aims to promote "deep integration" and "innovative development".
How to achieve "deep integration" and "innovative development"?
To reach the goal of two industries' long-term development, the Chinese government aims to promote the development of the manufacturing and logistics industry from eight aspects:
Deepen industry collaboration

: Strengthen resource sharing within the two industries to "activate" idle production lines and logistics facilities.

Coordinate industry layout

: Support industrial convergence. Focus on promoting the deep integration in Beijing-Tianjin-Hebei, Yangtze River Delta, and Pearl River Delta.

Improve service capabilities

: Cultivate integrated supply chain service capabilities. Optimize supply chain and provide manufacturing companies with customer portraits using big data analytics.

Enrich service products: Enrich logistics services like in-factory logistics and

reverse logistics. Accelerate the real-time data sharing of demand, inventory and logistics information.

Build smart logistics: Accelerate technology like 5G, cloud computing, AI and blockchain.

Improve the level of informatization, automation and intelligence of the industrial chain.

Develop sustainable logistics

: Promote companies to use environmentally-friendly delivery packaging. Encourage manufacturing industry to make low-cost, pollute-less, degradable and recyclable material.

Implement overseas collaboration

: Support the two industries to collaborate with international strategy. Lead logistics industry to develop according to the international demand of the manufacturing industry.

Promote key breakthroughs

: Develop corresponding strategies according to the specific needs of the pharmaceutical industry, automotive industry and consumer good industry.
The importance of having a third-party quality control team in China
With the support of policy, manufacturing in China can still be a good choice for manufacturers. Other than that, a relatively stable political environment and a mature industrial chain are beneficial to manufacturing and export.
But how can you control your product quality in China remotely? Some importers will choose to solely rely on factory QC staff but this can be risky. Sometimes the factory staff will have reliability and self-assessment bias. The factory might want to ship your order quickly rather than spending more time on them.
Also, even if the factory QC staff do find some issues, less or no issue will be reported to the importer. Once the products are shipped away, the factory might link product defect to transportation to avoid responsibility.
But with a third-party quality control company, you can have professional inspectors check your products. As a third party, the inspection company is not related to the supplier's interests and the inspector will make a fairer judgment.
Furthermore, a third-party QC company can communicate in your native language and provide you results with higher efficiency. They can also offer you related services to match your future needs.
Follow the link below to learn more about China's development pattern for its manufacturing and logistics industry.
China to boost logistics, manufacturing sectors – ATIMESCN Staff, Asia Times
3. Amazon is opening more fulfillment centers for higher package volume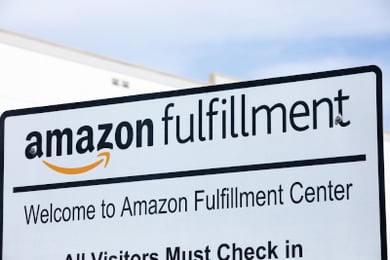 Amazon is currently the largest eCommerce company in the world. This company operates 18 country-specific sites and ships 2.5 billion packages per year. To handle rising package volume, Amazon has been building huge fulfillment centers in high-order areas to ease logistics pressure.
Currently, Amazon owns more than 185 fulfillment centers worldwide with more than 150 million square feet of space. On September 9th, Amazon opened a new massive fulfillment center in Schodack, New York.
The Schodack fulfillment center is Amazon's first fulfillment center in upstate New York. The facility will be responsible for stacking, packing, and shipping items to customers across the region. It will deliver bulk paper goods, sports equipment, pet food and supplies, electronics, and household goods.
Also, according to Amazon, this new fulfillment center will provide more than 1,000 employment opportunities locally. The company is planning other new fulfillment centers in upstate Montgomery and Clay as well.
Mini-fulfillment centers can provide faster delivery
Aside from massive fulfillment centers, Amazon also opened mini-fulfillment centers for closer distance with its customers (related: Amazon Launches Mini-Fulfillment Center for Faster Delivery).
In March 2020, Amazon announced its first mini-fulfillment centers. According to Amazon's blog post, those mini centers are roughly 100,000 square feet and are much closer to the customers than the traditional ones.
With mini centers, Amazon Prime members can now order from up to 3 million items marked as "Today by". For example, an order made in early midnight will arrive "overnight by 8 AM". An order made in late midnight to 8 AM will arrive by same day 1 PM.
What's more, Amazon's mini centers will reduce carbon emissions with a shorter delivery distance. They are expected to lower carbon emissions to follow Amazon's Climate Pledge to be net-zero carbon by 2040.
As for now, Amazon's mini-fulfillment centers are only available in Philadelphia, Phoenix, Orlando, and Dallas. But Amazon will gradually expand this program to more areas to improve its logistic service.
Amazon will deliver by electric vehicles
While Amazon is building more fulfillment centers for higher package capacity, the company is also using more sustainable delivery methods.
In September 2019, Amazon unveiled its order of 100,000 electric vehicles for last-mile delivery. Amazon's electric vans are from Michigan-based startup Rivian. Ross Rachey, director of Amazon's global fleet and products, said:
We're trying to build the most sustainable transportation fleet in the world. It also needs to be the most functional, the highest performing, the safest.
Jeff Bezos, CEO of Amazon, said that the first vehicle will hit the road in 2021 and all the fleet vehicles will be on the road by 2024. They will be "saving millions of metric tons of carbon per year by 2030". The vans will also contribute to Amazon's Climate Pledge and create a sustainable future.
Follow the link below to learn more about Amazon's new fulfillment center.
Massive Amazon fulfillment center opens in Schodack –Rick Karlin, Time Union
---
We're constantly scanning the web for top manufacturing stories and news. If you'd like to submit an article for consideration for our weekly Best in Manufacturing, send us a message and let us know