Learn the new body that will replace the Accord in Bangladesh, Thailand's "relocation package" and asbestos in cosmetics in this week's roundup.
Best in Manufacturing – September 22, 2019
Each Sunday, we publish a list of top articles and other content related to manufacturing in areas like quality control, product development, supply chain management, sourcing, auditing and law.
1. New monitoring body to replace the Accord in Bangladesh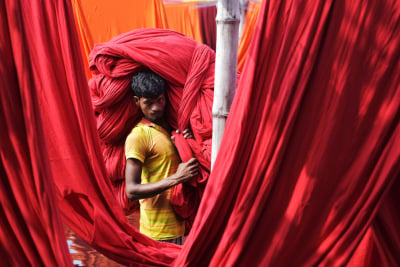 After the Rana Plaza collapse in 2013, European brands established a monitoring body called the Accord on Fire and Building Safety to improve factory safety in Bangladesh.
The Accord was set to expire in May 2018, but the Bangladeshi government agreed to a longer transition period. In May 2019, Bangladesh's Supreme Court announced that the Accord could keep operating for 281 more working days.
During this extended period, the Bangladesh government and member brands have agreed to transfer the Accord's responsibility to a new body: the Readymade Sustainability Council (RSC).
The RSC will be governed by the Bangladesh Garment Manufacturers and Exporters Association (BGMEA), Western brands and workers' representatives. The RSC will inherit the Accord's staff and infrastructure once the Accord leaves Bangladesh.
Rubana Huq, the President of BGMEA, said they will make "a smooth transition from the Accord to RSC". Huq added that the RSC will unite factories, brands and trade unions together to ensure workplace safety in Bangladesh.
Working conditions in Bangladesh still need improvement
The Accord will continue monitoring factory safety in Bangladesh in the near future until the RSC takes effect around July 2020.
The RSC will complement the Remediation Coordination Cell (RCC), a government body tasked with inspecting factories after the Accord. The RSC will handle most safety-related matters and report to the RCC regularly.
The Accord claims 85 percent of safety hazards identified during initial Accord inspections have since been addressed. But Western brands and labor rights organizations maintain that a monitoring body remains necessary in Bangladesh to ensure factory safety.
Even after the Accord's efforts, working conditions in Bangladesh still need improvement. According to union leaders of the garment sector, garment workers in Bangladesh still suffer from long workdays and insufficient wages.
The Bangladesh government mandated a wage increase for garment workers at the end of 2018. But union leaders say the wage hike doesn't benefit workers. To maintain their profits, factory owners now set higher production targets and workers must work longer workdays to meet production deadlines.
Plus, prices for housing, food, medical suppliers and transportation also rose after the wage increase. Union leaders say the "buying capacity for workers is now worse than ever".
What's more, some workers have been fired for organizing for higher wages. K.M. Mintu, organizing secretary of the Garments Sramik Trade Union Kendra, said:
About 400 workers received termination letters with their salary and festival bonus. Most of them were in the [labor] movement.
Some brands are returning to Bangladesh
Many brands left Bangladesh for safety concerns after the Rana Plaza collapse. But in the six years since, some have returned, many due to low labor costs and improved factory sites.
For example, fashion brand Ralph Lauren has returned to Bangladesh for their garment manufacturing. Ralph Lauren left Bangladesh in 2015 as the company thought their suppliers in Bangladesh didn't have sufficient safety operations.
But in 2018, Ralph Lauren resumed sourcing from Bangladesh and opened a new office in the country this year. The company's spokeswoman said they will keep vetting the factories they work with to improve garment workers' well-being.
The heated trade dispute between the U.S. and China is also prompting brands to reconsider sourcing from Bangladesh. Faiaz Rahman, a company director in Bangladesh, said he has "never received so many emails from U.S. customers".
However, some brands still resist sourcing from Bangladesh. Disney stopped their production lines in Bangladesh in 2013 as part of a transition out of "highest-risk countries". And Disney still maintains their ban on sourcing from Bangladesh.
Follow the link below to learn more about the Readymade Sustainability Council in Bangladesh.
European fashion brands agree new deal in Bangladesh – Serajul Quadir, Reuters
2. Thailand unveils "relocation package" to woo manufacturers
Since the U.S.-China trade war started, many manufacturers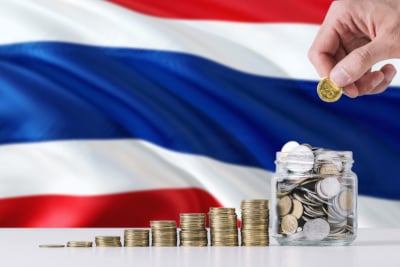 and importers have been fleeing China to dodge tariffs.
Many have chosen to move their production lines to other Asian countries like Vietnam, Indonesia and India. But the Thai government hopes to attract more importers with a "relocation package" for companies who move operations to Thailand.
The government hopes to spur its domestic economy with the package, as its GDP growth has hit a five-year low. Kobsak Pootrakool, deputy secretary-general to the prime minister, said the package will focus on attracting headquarters, research centers, talent and high-technology industries. Kobsak said that with the package:
Thailand can compete with other countries in Asia for foreign investment, especially to attract advanced technology firms that want to move production to Thailand.
What's more, Thailand will establish a committee to offer a "one stop service" for foreign investors. The service will help foreign investors tackle obstacles and improve the ease of doing business in Thailand. Nattapol Rangsitpol, a director general in an Industry Ministry office, said "We have to enable them to set up factories quickly, produce quickly and sell quickly".
Thailand aims to increase regional competitiveness with the package
Thailand has always been on the list of China alternatives, but competition has heated up among Southeast Asian countries in recent months.
Thailand's relocation package specifically aims to lure companies hit by tariffs. According to the Board of Investment (BOI), the package will particularly facilitate investment from China, Japan and South Korea.
The "relocation package" includes:
Tax incentives:

The government will offer a 50 percent cut in corporate income taxes to relocating companies for five years

. To receive the incentive, the relocating company must apply by 2020 to invest 1 billion baht ($32.7 million) or more in Thailand and carry out the investment by 2021.
Special economic zones (SEZs): The Thai government will establish more SEZs in Thailand. Thailand currently has 10 SEZs.
Law changes: The Thai government will ease labor rules to help skilled foreigners work in Thailand.
Both Vietnam and Thailand's standard corporate tax rate is 20 percent. Vietnam will also offer targeted firms a 10 percent tax break for 15 years. Kobsak said the package will help Thailand compete with Vietnam in attracting foreign investments:
We are confident that these incentives will definitely make us more competitive than Vietnam. Our tax incentives are not less than theirs…
Thailand's commerce ministry is also hurrying to restart negotiations for a Thailand-EU free trade agreement after Vietnam's deal with the EU was finalized in July. The country is also positively participating in the Comprehensive and Progressive Agreement for Trans-Pacific Partnership (CPTPP).
Sourcing from Thailand is a viable alternative to China and Vietnam
Since President Trump threatened to make Vietnam his next trade war target, importers would be wise to consider other alternatives for moving operations from China.
Similar to China, Thailand has a convenient and well-developed infrastructure network for arranging international shipments (related: 5 China Sourcing Alternatives in Asia). The government will expand two seaports and build its first high-speed rail line in the next five to ten years. Plus, Thailand outranks China and Vietnam in ease of doing business.
Thailand's major manufacturing exports include cars, computer components, rubbers and food processing. Thailand is also the world's second largest producer of hard disk drives (HDDs).
However, there are still some disadvantages in sourcing from Thailand.
Labor costs in Thailand are higher than those in many Southeast Asian countries. For example, the minimum wage in Bangkok is $10.25 per day while the number in Vietnam's Ho Chi Minh is $5.7.
Concerns of political instability in Thailand have also previously scared off investors. But new incentives might be enough to outweigh potential risks in Thailand.
Follow the link below to learn more about Thailand's "relocation package".
Thailand dangles 50% tax cut for manufacturers fleeing China – Yohei Muramatsu, Nikkei Asian Review
3. Asbestos contamination of cosmetics is a growing problem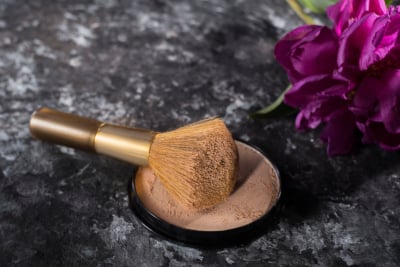 Despite cosmetics' common and daily use, any hazardous material in their production can cause serious health problems, endanger consumers and damage brand reputations.
Beauty Plus Global Inc. recently issued a voluntary recall of some of their products after testing positive for asbestos contamination. Exposure to toxic asbestos fibers in makeup products can cause mesothelioma cancer once inhaled or ingested.
The recalled products are under its City Color product line:
Beauty Plus Global Inc. City Color Collection Matte Blush (Fuchsia) — SKU #849136008807, Lot No. 1605020/PD-840
Beauty Plus Global Inc. City Color Cosmetics Timeless Beauty Palette — SKU #849136012958, Lot No. 1510068/PD-C864R
Beauty Plus Global Inc. City Color Bronzer (Sunset) — SKU #849136016017, Lot No. 160634/PD-P712M
Beauty Plus Global Inc. City Color Shimmer Bronzer (Caramel) — SKU #849136017106, Lot No. 1612112/PD-840
The recalled products are widely sold on popular ecommerce sites like Amazon, Walmart and eBay. The U.S. Food and Drug Administration (FDA) suggests customers stop using the recalled products immediately to avoid any adverse health effects.
Cosmetics raw material is frequently contaminated with asbestos
This is not the first time the FDA has announced a recall of cosmetics due to asbestos contamination. So far, the FDA has worked with brands to issue nine cosmetics recalls for possible asbestos contamination this year. The previous recalls includes Claire's eye shadows, powders, contour palette and Beauty Plus Global's contour palette.
The asbestos contamination problem extends beyond the cosmetics industry to the entire personal care products industry. Pharmaceutical giant Johnson & Johnson was ordered to pay $300 million to a customer who contracted a rare asbestos-related cancer from Johnson & Johnson's talc-based products.
Asbestos contamination of talc, a natural mineral used in many cosmetic products, is to blame for most of the recalls and lawsuits. Talc itself doesn't contain asbestos, but contamination can happen when talc is mined near natural deposits of asbestos. If manufacturers don't take steps to test the ore sufficiently, finished makeup products might contain asbestos as well.
However, there is little regulation of the talc industry. Although the Personal Care Products Council asks its members to use asbestos-free talc, there are no government rules to enforce them in the U.S.
The FDA's authority over cosmetics under the Federal Food, Drug, and Cosmetic Act hasn't been updated since it was enacted in 1938. While the Act prohibits the marketing of adulterated or misbranded cosmetics, the FDA does not pre-approve cosmetics products for sale. This makes overseeing and preventing asbestos contamination in cosmetics even harder.
Lab testing can help avoid asbestos contamination
Although there are no existing U.S. laws or regulations that force cosmetics brands to conduct asbestos testing, advocacy groups are pushing for improved regulation. The FDA said in a statement after the recall that it'll keep improving its framework for assuring the safety of cosmetics:
Moving forward, we'll continue our work uncovering ingredients or products of concern and will take swift action to inform and advise consumers of any identified public health risks.
If you're in the U.S. cosmetics industry, you better prepare now to test asbestos contamination and avoid future recalls. Lab testing is an effective way to test asbestos contamination in your products.
The Talc Expert panel that advises the FDA has introduced two methods for lab testing of cosmetics for asbestos. Since no regulation exists for cosmetics, the testing methods are actually originally designed for building materials.
Polarized Light Microscopy (PLM): PLM

is the most widely accepted method by the

Environmental Protection A

gency (EPA)

. It's also the most accepted method for initial analysis of bulk building materials for asbestos content.

Transmission Electron Microscopy (TEM):

TEM is

approved by the EPA to confirm low-level concentrations of asbestos in non-friable, organically bound and some friable, bulk building materials.
Conducting lab testing may cost you extra money up front, but these tests will help ensure the safety of your products and ensure future compliance. Follow the link below to learn more about recalled cosmetics due to asbestos contamination.
Asbestos in Makeup Leads to Recall of City Color Products – Matt Mauney, Asbestos
---
We're constantly scanning the web for top manufacturing stories and news. If you'd like to submit an article for consideration for our weekly Best in Manufacturing, send us a message and let us know.