In this week's roundup, let's learn about the packaging revolution, Amazon planes, and a massive recall of infant clothes.
Best in Manufacturing – January 26, 2021
Each Tuesday, we publish a list of top articles and other content related to manufacturing in areas like quality control, product development, supply chain management, sourcing, auditing, and law.
1. Is the packaging revolution coming?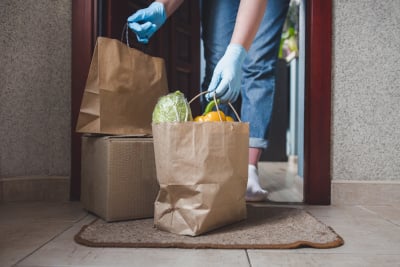 Obviously, the COVID-19 has changed many things. The pandemic has surged the demand for medical products, changed people's shopping habits, aroused the awareness of sustainability, and sped up the process of automation.
But meanwhile, the pandemic might have also started a revolution in the packaging industry.
Due to the pandemic, the number of eCommerce orders is increasing rapidly. Physical stores' roles shifted to fulfillment centers. Sellers now need to consider what is the best packaging to hold the goods and send them to customers' hands safely.
And at the same time, the type of packaging is getting more important as people have their preferences. A McKinsey & Company's report revealed that the majority of 10,000 respondents say they're willing to pay more for sustainable packaging.
McKinsey'S report also lists out the most popular type of packaging. If your business is considering upgrading the packaging, this can be a good reference:
Paper-based cartons

Glass bottles and jars

Plastic films made from renewable, compostable materials

Flexible paper

Fully recyclable plastic bottles/containers
Packaging becomes a connection between your e-customers and you
It's hard for us to predict the trend of the pandemic, but we can say the trend of ecommerce might last longer than we expect. With more shoppers purchasing online, fewer will choose to walk into stores. For many brands, packaging then becomes a larger part of the branding experience.
Laura Clark, the vice president of global strategy and business development at Sealed Air, said:
How do you interact otherwise? Packaging is the one and only communication vehicle that you're 100% guaranteed will come in contact with your customer.
Packaging is no longer a wrap or a box, it contains your brand image and can convey the brand message as well. A Sealed Air survey on more than 1,500 U.S. consumers found that people are showing interest in the QR code on the packaging.
According to the survey, the respondents were more likely to interact with QR codes on packages if they find certain information by scanning the codes. They especially would like to know how their packages were packed and shipped.
So, if you want to interact with your customers or do a promotion, you might start passing your message through QR codes on the packaging.
Ecommerce returns are unexpected troubles
However, shopping online doesn't always mean a successful experience. Without trying or feeling the product, some customers will find the products they received not meeting their expectations. Sometimes, people will buy several similar products, test which one is the best, and return the rest.
According to a recent survey, ecommerce returns rose 70 percent in 2020. Ecommerce returns now push businesses to reconsider if their packaging is suitable for return.
For example, hard shell plastic is a popular type of packaging in stores to prevent theft. But this kind of packaging will affect returns with eCommerce driving sales now. If a customer buys a product with hard shell plastic packaging, tried it, and then decided to return it, it will be the seller's problem to re-package the goods for another sale.
Johnathan Foster, the principal consultant at Proxima, commented:
Companies will either need to plan for those losses or they'll have to give up the plastic.
Additionally, Foster said companies might shift to using slip sheet packaging. This kind of packaging is more "user-friendly" to try and restore. Foster added:
All parts and components are sent in a plastic sheet inside a box. You pull it out and you try it. If it doesn't work, you drop it back in and return the box. …the dynamic of how we obtain goods is impacting packaging in an unintended way.
Follow the link below to learn more about how the COVID-19 is reshaping the packaging industry.
How COVID-19 is changing packaging – Jen A. Miller, Supply Chain Dive
2. Amazon strengthens its supply chain with more planes
Amazon is the world's largest online retailer.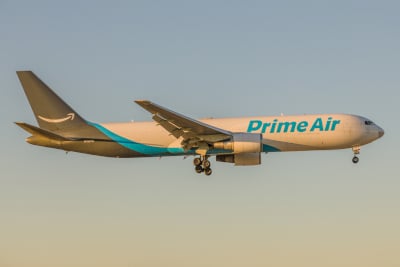 But the company's ambition is not only about selling, but also about providing faster delivery service. As for August 2020, Amazon can already ship more than 60 percent of its own packages. In fact, Amazon is aiming to ship all its packages itself.
To reach its goal, Amazon recently purchased 11 planes to further strengthen its shipping capacity, especially airfreight capacity. Previously, Amazon has been using leasing services to fulfill its air shipping needs. With new planes in its air network, Amazon can better adjust the demands when needed.
Sarah Rhoads, the vice president of Amazon Global Air, said in a statement:
Having a mix of both leased and owned aircraft in our growing fleet allows us to better manage our operations, which in turn helps us to keep pace in meeting our customer promises.
The new planes are all Boeing 767-300s. The four planes bought from WestJet will start serving this year after converted to cargo. The rest seven planes bought from Delta will come online in 2022.
Building own delivery force is the most popular way among big retailers and eCommerce giants
With the increasing business volume, retailers now have to handle more packages. With the boom of eCommerce, there are even more online orders that are waiting to be shipped. The frequent way among the industries now is working with large carriers like UPS or UPSP.
However, big retailers and eCommerce platforms are thinking of getting more control of the delivery business. Early in late 2019, Amazon has already ended its contract with FedEx and decided to rely more on its own logistics resources.
For the big players in the east, developing their own logistic force is the trend as well. For instance, eCommerce giant Alibaba Group created Cainiao Logistic in 2013 to handle its own packages.
For countless sellers, third-party logistics is still their first choice. But if the order is placed on Alibaba's own marketplace, like Tmall Mart, Alibaba will use Cainiao to handle the delivery to ensure efficiency and accuracy.
Also, another rising giant in China JD.com has its own logistic force as well. With its "in-house" logistic provider, JD.com can distribute demand to the nearest warehouse as quickly as possible to ship the order. This helps JD to achieve same-day delivery in some developed areas, and next-day delivery in most Chinese cities.
Drone delivery is partnering with 5G technology
Drone delivery is no longer news in the logistics fields. Several major shippers have announced the news or already started to test drone delivery for higher efficiency. Recently, UPS announced to team up with Verizon and its subsidiary, Skyward, to test drone delivery with 5G technology.
Carol Tomé, the CEO of UPS, said in a statement:
We will need the ability to manage and support multiple drones, flying simultaneously, dispatched from a centralized location, operating in a secure and safe environment. To do this at scale, alongside Verizon and Skyward, we'll need the power of 5G.
5G might be the key point in this war on drone delivery. With 5G technology, UPS can support more devices in a square mile. Thus, the shipper can apply more delivery drones for more delivery services. UPS can monitor a larger drone fleet with the same efforts.
As for now, UPS hasn't revealed the time range of the cooperation. But Bala Ganesh, the vice president of the Advanced Technology Group at UPS, called 5G technology "the glue that puts it all together". 5G technology will become a strong helping hand in UPS's future without a doubt.
Follow the link below to learn more about Amazon's new delivery planes.
Amazon buys 11 planes to boost airfreight capacity – Matt Leonard, Supply Chain Dive
3. Massive recall on infant clothes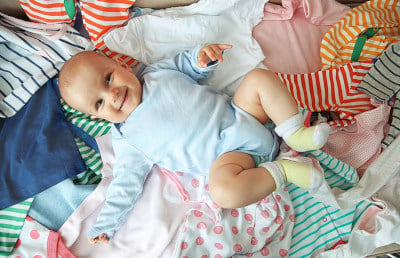 Depending on the usage, people have developed different standards for different products. Products used by infants have higher quality requirements than ordinary products. And recently, Target issued a massive recall on infant clothes.
According to Target's recall information, the related products are rompers and swimsuits. The recall covers about 480,000 garments. They were sold between December 2019 and October 2020. The snaps on the two garments can break or detach and poses a risk of choking or lacerations.
The U.S. Consumer Product Safety Commission (CPSC) has received several reports on the snaps breaking, detaching, or being missing from the clothes. Luckily, no choking incidents have been reported yet.
Any customer who has bought these two garments can call Target Guest Relations at 800-440-0680 or return the products to a store for a refund.
Defects on baby products can be fatal
Babies are very delicate. Any small quality problems on baby products may have serious consequences. The related products are usually baby sleepers, baby water bottles, baby powder, and baby carriers.
For example, Fisher & Price recalled a baby sleeper in 2019 due to lethal hazards. While using the sleepers, the infants might roll from their back to their stomach or side while unrestrained on the product and suffocate.
Since first launched in 2009, there were over 30 infant fatalities occurred with the usage of the recalled sleeper.
For another example, well-known mug brand Contigo announced a recall on kids water bottles due to potential choking hazards. According to the CPSC, the clear silicone spout on the bottles can detach and pose choking hazards.
Contigo has received a total of 427 reports of the spout detaching. This recall covered 5.7 million products caused a bad influence on Contigo's reputation.
Control the quality of baby products
Any small defect in an infant product can be fatal to the baby. Conducting quality control before the product went on the shelf can be an effective way to locate quality issues at an early stage to avoid further problems.
For example, in a Pre-Shipment Inspection for baby warp, the inspector will conduct some on-site tests to check the product quality. The inspector will Imitate daily use and detect possible problems so the actual user, baby, won't get hurt. Below we list some common on-site tests and their objectives:
Abuse/Fatigue test – e.g. testing 10 times on all adjustable parts like zippers, snaps, and the buttons to see if those parts will become dis-attach.

Hand feeling test – test if the product is soft enough for infants to use

Smelling test – test if there is a smelly smell on the products

Adhesive test on the logo, markings, printings – make sure the logos are stable enough and won't fall off when using

Rub test for colorfastness – to make sure the color is stable and won't harm the infants when using
In short, quality control is a step that every manufacturer can't skip to ensure product quality and avoid future issues.
Follow the link below to learn more about the recall of baby clothing.
Target recalls infant and toddler clothes because of a possible choking hazard – David Williams, CNN
---
We're constantly scanning the web for top manufacturing stories and news. If you'd like to submit an article for consideration for our weekly Best in Manufacturing, send us a messa