This week on Best in Manufacturing, why Chinese products are no longer low-quality, how to protect yourself from industrial cybersecurity threats, what Siemens' support means for China's initiatives and more!
Best In Manufacturing – June 17, 2018
Each Sunday, we publish a list of top articles and other content related to manufacturing in areas like quality control, product development, supply chain management, sourcing, auditing and law.
1. It's time to stop equating 'Made in China' with low-quality
Chinese manufacturers don't always guarantee the best product quality. An abundance of cheap labor and a hunger for maximum revenue has traditionally meant China hasn't been particularly concerned about turning high-end goods. But this might not be true any longer (related: You're Wrong: Chinese Factories Don't Only Make Poor Quality Products).
Cultural stereotypes tend to outlive the actual accuracy of their claims. Japanese products, for example, used to equate with low quality back in the 1950s. People held on to this opinion long after Japanese goods were competitive with those manufactured in other developed countries.
So what about China? Is it fair to still assume their goods are inferior? Maybe not. As of 2011 statistics published by the European Central Bank, the quality of China-manufactured computers and other IP equipment ranked second only to those produced in the U.S.
A recent trend now has U.S. manufacturers fearing Chinese products not for their lower prices but for their superior quality.
How the Chinese middle class is driving this quality change
The general assumption is that Chinese product quality is improving because of foreign expectations. But the truth might not be so one-dimensional.
China's economic prosperity is bringing many of its citizens into the middle class. The percent of urban Chinese households considered middle class rose from four percent in 2000 to 68 percent in 2012.
With more discretionary income to spend, the average Chinese person now has the financial means to demand better quality. Seasoned shoppers are willing to pay more for luxury goods. The Chinese consumer is modernizing.
Chinese manufacturers can't deny that China is the biggest market at their fingertips. So rather than idly sit by while Chinese consumers turn to foreign products, they are making a change. Chinese smartphone brands like Huawei, for example, are right on the heels of competitors like Apple and Samsung.
Chinese consumers are the same as any consumer of means. They want high-quality goods, and don't care where they're from. Chinese manufacturers are happy to oblige. They want to capture the market and will respond to consumer demands accordingly. If the market wants high quality, then that's what they'll get.
To read the full two-part article on the improvement of Chinese product quality, check out the link below.
Made in China: from scary bad to scary good—Dirk Dusharme, Quality Digest
2. Protecting yourself from industrial cybersecurity threats
The IoT may be the future of manufacturing, but like anything, it has its drawbacks. Without proper protection, the immense amount of data you are gathering may harm you more than it helps you.
In 2017, the global WannaCry and ExPetr ransomware attacks—which caused outages across the U.S. and Europe—proved the vulnerability of operational technology (OT). Even smaller-scale attackers can infiltrate OT systems and monetize the data they steal.
Accidental disruptions in manufacturing caused by human-error in handling technology can also be harmful and can even temporarily freeze a company. Something as simple as working on an out-of-date or inaccurate spreadsheet can cause your manufacturing line to shut down.
The factors leading to technology-induced shutdowns are innumerable, but there are some preventative methods you can take.
The source of your cyber-vulnerability and how to fix it
Vulnerabilities are everywhere. The most common is a company's Incident Command System (ICS). These systems were built long before the IoT, meaning security wasn't factored into their design. Some companies don't even know which assets they need to protect because they lack visibility into their ICS.
Updates to device security are another vulnerability. They can be time-consuming and often involve months of planning. Even worse, they require halting production—something companies rarely want to do.
As the cost of cyberthreat increases, many technologies are addressing these very security concerns in manufacturers' OT environments. There are several important things to look for when evaluating industrial cybersecurity solutions:
Automated asset discovery and management
Network activity monitoring and anomaly/threat detection
Controller integrity validation
Vulnerability assessment and risk management
Incident detection and response
While it's impossible to ensure 100-percent protection of your data, capabilities like these can help deter hackers. To read more about the technology that can protect your processes, equipment and people, follow the link below.
Protecting your systems from cyberthreats—Mille Gandelsman, IndustryWeek
3. Improving China's logistics industry through big data, AI and robotics
This April, Global Logistic Properties (GLP) entered a joint venture with G7 and Nio Capital to develop autonomous driving smart trucks. The move was made in response to China's inefficient US$35 trillion logistics industry, with logistics costs totaling 14 percent of their GDP.
The venture seeks to integrate water, rail, motorways and air based on customer demand.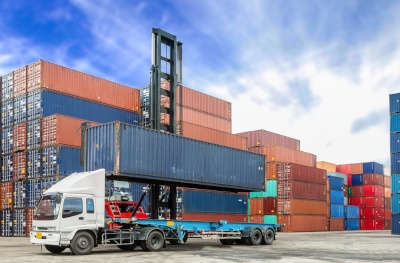 Combining this with trucks powered by logistics data and new energy technology will hopefully help the industry move in the right direction.
GLP co-founder and chief executive Ming Mei claims: "technology is not being deployed in a lot of instances, and its use is very fragmented."
The investment underscores GLP's plans to begin providing large-scale logistics ecosystems. Their customers range from Adidas, BMW and Carrefour to FedEx and DHL. The end goal is to be able to tell these customers where they should put their facilities—not just one facility but their entire network.
How GLP is working with Chinese companies
GLP is also partnering with Cosco shipping, China's shipping and ports giant, with the hope of raising the efficiency of their global network of ports. The partnership will improve connectivity between Cosco's ports and supply chain.
As ecommerce transactions are dominated by goods and services, staying competitive is all about how soon goods can reach customers. This is where GLP comes in.
Their unique tools allow customers to make decisions in a scientific manner, no longer estimating based solely on previous experience. They provide tailor-made solutions that use data, AI, predictive analytics and automation.
GLP's alliance with Cosco is also a defensive move against major ecommerce players, such as Amazon, Alibaba and eBay, who have also been investing heavily in logistics.
Decreasing delivery time means optimizing logistics. By utilizing all the technology at their fingertips, this is exactly what GLP hopes to do. To read more about their investments and projects, check out the link below:
How to tackle inefficiencies in US$35 trillion logistics industry—Elaine Chan, South China Morning Post
4. German powerhouse Siemens supports China's BRI, MiC 2025 initiatives
Siemens held the first BRI international summit last week in Beijing, officially endorsing the Chinese expansion initiative. Over 1,000 business executives and government officials from 30 different countries attended to show their interest and support.
Germany's leading conglomerate announced their intention to lead the retooling of Chinese firms trying to align with the Made in China 2025 initiative. The conference walked through their specific plans and goals to help move China up the global value chain.
China hopes to compete in high-value manufacturing sectors like aviation and pharmaceuticals. Though the west has criticized China's use of government subsidies to lead this push, Siemens has no doubts.
"We believe that China has always been and will be the global powerhouse for manufacturing, and manufacturing will be the biggest beneficiary of automation," says Siemens CEO Joe Kaeser.
What Siemens' support means for China
As a company having a 145-year history with China and deep contacts in nearly all 90 BRI countries, Siemens' support is huge. It will pave a path for greater acceptance of the initiative by other European countries and hopefully positively impact exports.
The Chinese government is prepared to bear the financial burden of Made in China 2025. But they also understand that multinational companies have the potential to play a vital role in boosting their economy. And Siemens' support is exactly what they need.
Though Kaeser is optimistic about the Chinese initiatives, he understands European concern that the BRI favors Chinese firms over foreign ones. He reiterates foreign countries' need "to be treated as equal partners under the customs of a market economy."
China understandably has their own economic interests in mind. But Siemens' support might just draw attention away from this fact, and more towards the potential profits to be made by foreign companies. To read more about the summit and its impact on the Chinese economy, read the link below.
Siemens backs China's signature policies—Lim Yan Liang, Straits Times
5. Chinese manufacturing to lead the global trend toward electric vehicles
Tesla's Model 3 electric car, released in late 2017, is in such high demand that buyers face six- to twelve-month delays. The market for electric vehicles (EVs) is expanding, and the supply chain can't keep up.
Enter China. As Chinese consumer demand for EVs has spiked, Chinese manufacturers are responding accordingly. Sales have even grown 53 percent in 2017 alone.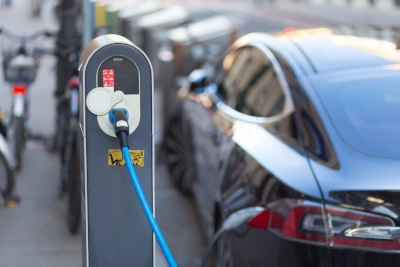 A dedication to EVs combined with a desire to capture the relentless demand for them means EVs will likely see a price drop in the near future. Innovation scholars attribute this to the learning curve—the gradual decrease in production cost as more manufacturers learn how to make a good.
As the most expensive part of the car, EV batteries have followed a similar trend in recent years. China is the world's leading manufacturing economy and has the power to determine the short-term fate of EVs. Not something to be taken lightly.
Why is China so eager to turn toward electric vehicles?
China's leadership sees three domestic benefits in EV expansion: economic opportunity, energy security and cleaner air.
UC Davis Institute of Transportation Studies research concluded that if more EVs were available and dealers would market them enthusiastically, sales would be much higher. Investing in EV production means capturing this market.
In 2017, China surpassed the U.S. as the world's largest importer of oil. A nationwide dependency on foreign oil creates security and economic risks—not what government officials want to hear. A turn to electric energy could mean energy stability and independence.
Though economic opportunity and energy security are enough to make any business agree to the deal, EVs have the added benefit of being environmentally friendly. A reduction in car emissions could alleviate urban smog concerns and "kill two birds with one stone".
China seems to be leading the race right now, but the market for EV production is by no means captured. Global automakers like Volkswagen, Daimler, Nissan and Volvo aren't going to give in so easily and are already planning aggressive EV expansion.
To read more about China's dominance in the EV market, read the article below:
China's all in on electric vehicles—Chris Busch, Forbes
---
We're constantly scanning the web for top manufacturing stories and news. If you'd like to submit an article for consideration for our weekly Best in Manufacturing, send us a message and let us know.