Firms in China eyeing relocation, Chinese IP reform, social compliance programs, improving delivery service and China seeks trade support in this week's roundup.
Best in Manufacturing – November 18, 2018
Each Sunday, we publish a list of top articles and other content related to manufacturing in areas like quality control, product development, supply chain management, sourcing, auditing, and law.
1. Majority of U.S. firms in China are eyeing relocation
More than 70 percent of U.S. firms operating in southern China are considering delaying further investment and moving their manufacturing outside China, according to a report released earlier this month.
Researchers surveyed 219 Chinese and foreign businesses, one-third of which were from the manufacturing sector.
The survey was released by the American Chamber of Commerce (AmCham) in South China. It's part of an annual report called the "White Paper" on the Business Environment in China.
This year, many of the questions focused on the impacts of the trade war. And the answers revealed an industry rattled by politics and uncertainty.
By the looks of this survey, it's no longer a question of if companies will move out of China. It's a question of when.
U.S. companies say they're suffering more than Chinese counterparts
The survey took place soon after the U.S. imposed tariffs on an additional $200 billion worth of Chinese goods in September.
Since then, tensions have continued to rise across the globe. And China has placed additional retaliatory tariffs on U.S. goods.
But according to the survey, U.S. companies feel they are hurting more than their Chinese counterparts.
Eighty-five percent of U.S. companies surveyed said they have suffered from the combined tariffs. Only 70 percent of Chinese respondents felt the same.
U.S. companies also said they were facing increased competition from rivals in Vietnam, Germany, and Japan.
But the number one concern for companies across the board was the rising cost of goods sold. Companies were also concerned about:
Procurement difficulties

Reduced sales

Reduced profits
U.S. companies may feel they're suffering most from the combined tariffs, but the survey alludes to a tense environment for everyone operating in China.
Few manufacturers plan to relocate to the U.S.
People have been questioning whether companies will leave China since the trade war began in early July.
The White Paper doesn't reveal any manufacturers' specific relocation plans. But it does show their relocation plans don't necessarily involve moving back to the U.S.
While 64 percent of companies indicated they were considering moving production outside of China, only 1 percent said they had plans to establish manufacturing bases in North America.
Zhou Hao, a senior economist at Commerzbank in Singapore, told South China Morning Post he's not surprised firms want to leave China.
It's reasonable and practical for them to relocate factories to other countries which will have stable and normal trading relations in the near future.
Will the benefits of relocation outweigh the advantages of staying in China?
Follow the link below to learn more about the White Paper survey.
Many U.S. firms in China eyeing relocation as trade war bites: survey - Sue-Lin Wong, Reuters
2. Is Chinese legal reform enough to protect your IP?
How often do you worry about intellectual property (IP) protection while operating in China?
According to MIT Sloan Management Review, IP protection is the number one challenge for multinational corporations operating in China.
China has worked hard to improve IP protection over the last decade through a series of policy changes.
Despite the changes, China has yet to shake a decades-old reputation of lackluster regulation. And the U.S. government continues to punish China for perceived wrongs.
Ongoing reform may pave the way for improvement. But the current political environment is rocky at best.
Chinese IP policy improvements are in motion
According to a 2017 report by the IP Commission, Chinese theft of American IP costs the U.S. $600 billion annually.
This theft is a "wrong" President Trump has vehemently vowed to fight.
But China has actually been working to increase IP protection for several years. And it's an integral part of the country's national strategy to become a global innovator.
In 2008, China published the National Intellectual Property Development Strategy—a document outlining plans to increase IP protection by 2020.
Since then, China has:
Increased damages awarded in legal IP cases
Opened specialized IP courts and tribunals to train judges
Restructured the

State Intellectual Property Office
These improvements are a step in the right direction. But it hasn't been enough to stop the general global consensus that China provides subpar IP protections.
Build IP protections into your brand
Despite the country's reputation, companies can operate in China without an overwhelming threat of IP theft. But it takes a little work.
One of the first steps in IP protection is securing the right trademark registrations and copyright filings. This will give you the legal authority for your IP.
While most companies stop here, you can also build IP into your brand.
Craft a narrative around your IP to improve customer experience and create a unique brand story. Provide engaging information and create a story about the product on packaging and marketing materials to support this narrative.
Take time to understand the retail channels in China and how they're developing. And build relationships with your retailers because they're the ones who might have the power to shut down companies infringing on your IP.
Don't be afraid to think outside the box when it comes to protecting your IP. With a little preparation, you can increase protection and rest easy when operating in China.
Click the link below for more information on maximizing your IP.
5 Steps You Should Take to Maximize Your IP in China – Yizan He, Entrepreneur
3. One-size-fits-all isn't always best for social compliance
Eighty-two percent of S&P 500 companies published a sustainability report in 2017, according to a press release by the Governance and Accountability Institute Inc.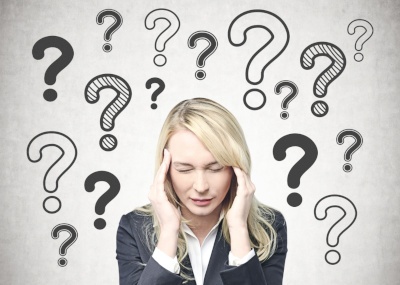 Corporate social responsibility (CSR), a facet of corporate sustainability, is a self-regulating business model that encourages social accountability.
Once considered a corporate ethics strategy, CSR has become an essential corporate consideration.
Some countries require CSR by law. But for most importers, it's a way to assess their supplier's working conditions and protect their business from bad press and factory closures.
With the rise of CSR has come an onslaught of programs, certifications, and for-profit providers of social compliance auditing and consulting services.
And many businesses that want to assess social compliance struggle to sift through the burgeoning options and varying standards.
How did social compliance become a corporate necessity?
Business ethics and social responsibility isn't a new concept. More than 300 years ago, Adam Smith wrote about market interactions that serve society in The Wealth of Nations.
But the necessity of establishing a program for corporate success is a new development in CSR history.
Major retailers like Walmart and Target now require vendors to meet specific compliance standards to supply to their stores.
According to Josh Bersin, principal at Deloitte Consulting, social compliance programs have been gaining attention and resources to meet growing demand from consumers and employees.
In an interview with Travel Weekly, Bersin said:
Corporate citizenship is now a CEO-level strategy and critical to a company's bottom line.
But growth in the number and breadth of social compliance frameworks has led to "audit fatigue" among many manufacturers.
With so many social compliance frameworks to pick from, how do you know which type of evaluation you need to perform?
Can one social compliance framework beat all the others?
CSR is based on a company's individual ethics—a unique, personal code. And because of this, it can be hard to create a universal code.
According to the author of this featured article, your code could match 90 percent of another organization's but:
The [remaining] 10 percent difference is based on values… [and] universal agreement on values is simply not attainable.
Most everyone agrees a factory should be safe for the workers. But creating a safe factory workspace depends on the production processes involved in that specific factory.
It's unlikely one set of standards could work in every circumstance.
Rather than trying to develop a universal standard applicable to all industries, the author of this article suggests the social compliance industry should:
Simply recognize multiple programs as being sufficient for meeting social compliance requirements and then let vendors choose from any among that list.
So instead of trying to find a one-size-fits-all CSR program, develop a social compliance plan based on your company values.
It's as simple as identifying your values—maybe it's safety, fairness, or dignity—and promoting the standards to match.
Follow the link below for more information on CSR in the apparel industry.
Rationalizing Harmonization: The Apparel Industry Needs a Framework for Compliance - Avedis Seferian, Sourcing Journal
4. Customer delivery service doesn't have to break the bank
Everyone's a tough critic when it comes to shipping. And it plays a major role in customer satisfaction.
It's no surprise multiple major retailers, like Amazon, have announced free shipping on all orders as part of their holiday strategy.
For Amazon, this gimmick could raise shipping costs from $7 billion to $9 billion. But it's a large enough company to shoulder this cost.
Speed, accuracy, and customer service are critical for eCommerce deliveries. An easy way to improve satisfaction is through quick, free shipping.
But unless you're an eCommerce giant, you probably don't have the resources for unrestricted free shipping.
Building customer experience in the shipping process could help you match competition without breaking the bank.
Shift from reacting to preventing delivery issues
Convey, a final-mile delivery software company created a four-stage maturity model to help brands improve delivery practices.
The four stages are:
React – Reacting to customer demand
Anticipate – Anticipating customer needs
Prevent – Preventing customer issues
Automate – Automating the process and giving customers ultimate control
Rob Taylor, CEO of Convey, said most brands operate within stage one (react) capabilities. And oftentimes:
Improving customer experience requires a fundamental shift in culture, key performance indicators (KPIs), technology, and processes.
A company in the react stage typically has few shipping carriers, limited delivery options, and minimal control over the delivery process.
This is partly because most shippers provide basic delivery status data. And companies can do little to anticipate issues or redirect around a problem armed with only basic data.
As such, moving from stage one (react) to stage two (anticipate) often means a system rework. Companies must do three things:
Instill a cross-functional focus on customer experience
Understand the customer's delivery journey
Communicate with customers
In stage 3 (prevent), retailers start to personalize the delivery process. And cross-functional delivery teams should be able to:
Act upon in-transit shipments in real-time
Provide individualized shipment commitments
Companies should focus on improving customer experience
Moving up the model requires extra attention to customer experience.
The ultimate goal of the four-stage model is to exceed customer expectations. One way to do this is by focusing on self-service and automation.
Gathering data about the customer journey can help you empower customers with self-service tools that give greater control over the delivery experience.
According to Taylor, giving customers the ability to control their own delivery is common practice among best-in-class retailers.
Customer expectations for efficient delivery continue to rise. But not all companies can throw wads of cash at holiday gimmicks.
Building your delivery system around customer experience can help your business grow and exceed expectations.
Follow the link below for more on optimizing the customer delivery experience.
Level Up Your Customer Delivery Experience - Rob Taylor, Forbes
5. Can China build support from leaders of global trade?
Only about a dozen presidents and prime ministers attended the first day of the China International Import Expo.
After months of efforts to entice foreign leaders, few representatives from major trade nations showed up.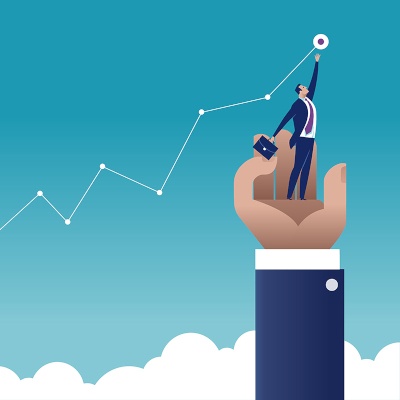 The six-day expo brought 150,000 Chinese buyers to Shanghai to show the world China is ready to become a big buyer of foreign goods.
But this hard sell is evident in the event's subpar turnout.
Many world leaders view China's manufacturing sector as a threat to their domestic industries. The country has flooded international markets with cheap goods.
China's President Xi wants to prove the country has more to offer than manufacturing. He emphasized openness and IP protections at the expo's kickoff.
But President Xi will need to do more than reiterate promises to convince the world China is a positive force for global trade.
Major trading nations fail to show at Expo
Few foreign prime ministers and presidents attended the expo. Leaders that did attend were from minor trading nations or have borrowed heavily from Beijing through the Belt and Road Initiative.
But more attention has fallen on the nations absent from the expo.
While the U.S. didn't even send an official delegation, leaders from these major trading nations also failed to show:
Germany
United Kingdom
South Korea
Japan
At the expo's opening President Xi emphasized China's value as a global consumer and its move towards openness. Xi said:
China has grown by embracing the world, and the world has also benefited from China's opening up.
China may have more to offer than its manufacturing exports. But a better turnout would have done more to shift attitudes and draw support.
Protectionist policies are gaining traction worldwide
In October, China announced new cooperation agreements with Japan. The subtext of the event pointed to President Trump's role in pushing the historic rivals together.
According to the author of this article, President Trump is deeply unpopular among the public in many countries. This makes it hard for leaders to support U.S. positions.
But President Trump's protectionist stance is gaining support among some European and East Asian leaders.
According to Adam Dunnett, secretary-general of the European Union Chamber of Commerce in China, this growth has mostly occurred over the past few months.
But the support isn't for President Trump himself. It's for a tough, American-style position that could help European companies gain access to Beijing's markets.
These leaders complain of:
Chinese discrimination against foreign companies
Unfair Chinese government support for local companies
In an interview with New York Times, Dunnett said:
This is a fundamental change. The fact that we've got members talking that way is a real concern.
The world isn't necessarily on the side of the U.S. And many of America's trading partners continue to warn of the impact of protectionism on the global economic order.
But China has its work set out if it wants to become a well-respected player in global trade.
Follow the link below to read more about the mounting trade war.
China Seeks Allies as Trump's Trade War Mounts. It Won't Be Easy - Keith Bradsher, New York Times
---
We're constantly scanning the web for top manufacturing stories and news. If you'd like to submit an article for consideration for our weekly Best in Manufacturing, send us a message and let us know.