This week on Best in Manufacturing, learn about how researchers are 3D printing furniture in vats of gel, how Asia could lose its manufacturing edge & more!
Best in Manufacturing – September 17, 2017
Each Sunday, we publish a list of top articles and other content related to manufacturing in areas like quality control, product development, supply chain management, sourcing, auditing and law.
1. Making future furniture in giant vats of algae-gel
If I want to buy a high-end luxury wooden chair, the first image that goes through my mind is a 70-year-old craftsman painstakingly carving rich mahogany for hours on end until nothing but a beautiful product remains. When it comes to making this type of furniture, the production process likely won't change in the near future. But for furniture needing rubber, foam and/or plastic, big adjustments might be on the horizon.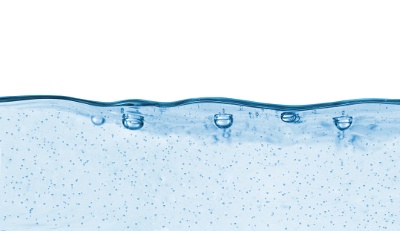 MIT researchers and the company Steelcase have been experimenting with making furniture in vats of algae-based gel. A nozzle injects materials into the gel, where they can harden. Later, the finished product is removed from the gel and cleaned.
If this technology scales, it could help make local manufacturing a reality. There's no need to import furniture (and other products) from abroad if they can just be… made in a vat of gel.
Check out the video of this process in action by visiting the page in the link below:
A New 3D Printer Uses Vats of Gel to Create Objects in a Matter of Minutes – Hannah Yi, QZ.com
2. More sustainable manufacturing in China
Manufacturing is almost always thought of as a dirty industry—and for good reason. When it comes to denim production, for example, it takes up to 10,000 liters of water (see #4) to make a pair of jeans. The water used in processing denim often becomes contaminated with dyes and chemicals, which can make it unusable or even toxic.
Yet some manufacturers are trying to reduce their impact on the environment in an effort to respect it more and appeal to customers that crave more sustainably made products.
An example of this practice in action is a factory in Dongguan, China owned by the Hong Kong-based TAL Group. The factory has a wastewater treatment facility attached to it in an attempt to drastically reduce how much pollution is released into local waterways.
And this sort of treatment is sorely needed, especially in the garment industry. This featured article reports that,
…the amount of wastewater discharged by China's textiles, apparel and leather factories is 50 per cent higher than is produced by the nation's coal industry.
While this factory is taking a proactive approach toward reducing its environmental footprint, that isn't the case for all factories. Although heavily polluting factories might fulfill orders for a good while, it's not a question of if, but when, local and national government officials will crackdown.
With regular audits in place that check supplier adherence to local, national and any other specific standards, importers can avoid the delays and hassles caused by working with noncompliant factories.
Want to learn more about environmental compliance and progress in China's garment industry? If so, check out the full article in the link below:
Can Chinese Manufacturers Ever Be Clean, Green and Profitable? Garment Factories Search for the Answer – Sidney Leng, South China Morning Post
3. Increased lead times in your supply chain
You've got an order of tablet PCs that you need packaged and ready to ship in the next week. Eighty percent of your order is complete. But then you hear from your supplier that their supplier of a certain part can't deliver on time. You dive deeper and discover there's a shortage of components three levels down in your supply chain that's delaying producing the rest of your order.
While circumstances could certainly be worse (like only having 50 percent of your order completed), this setback is certainly not ideal. And as this featured article points out, the situation just described is playing out in the automotive industry at this very moment.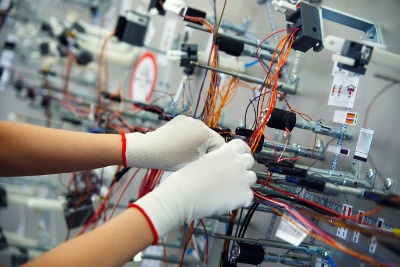 The article reports how the lead times for "passives", or components like resistors, capacitators, inductors and transformers, are increasing. In some cases, the lead times are reaching a year or more. The effect of such delays is no laughing matter – the author says that this is, "impacting virtually all electronics products to some extent."
The problem facing the auto industry is one that might be felt in your supply chain too, albeit with different components, which is why this example has relevance for all importers. But what can you do when faced with this sort of issue? Find out by checking out the full article in the link below:
Danger Signs in the Electronics Supply Chain – Wally Johnson, Automotive News
4. Asian manufacturing – losing its edge?
Japan. Taiwan. South Korea. China. These nations have all used manufacturing as a stepping stone toward a more advanced, robust economy. Yet now, due to advances in technology, leaders of other countries that want to follow the same path might hit roadblocks.
As this featured article points out, major companies like Adidas and Foxconn are shifting some production closer to their target markets. Part of this change is due to a decreased reliance on cheap labor and an increase in automation. After all, if a robot can perform labor-intensive tasks more efficiently than a human worker, products don't need to be manufactured leagues and bounds from where they're ultimately sold.
These two companies could represent a growing share of businesses that see a diminished need to manufacture overseas and deal with the hassles of international trade.
Asian manufacturers in the near future might no longer be able to advertise low wages as a selling point. Instead, they'll have to compete on what skills they offer to a supply chain aside from performing basic functions.
This featured article also mentions how, in the face of the erosion of Asian manufacturing, Asian economies will need to pivot more to services to continue to drive economic growth.
Do you think there will be a sharp decline in importing from Asian countries in the next 10 years or will it maintain its strength for longer? Let us know in the comments section beneath #5!
To read more about changes in Asian manufacturing, check out the full article in the link below:
Asia Has Long Relied on Manufacturing for Growth — That's Now Under Threat – Yen Nee Lee
5. Thailand investment in industries and infrastructure
When most people think of the major economies of Asia, they think of China, India and Japan. But increasingly, nations like Vietnam and Thailand are being considered because of local government programs to improve the infrastructure and future business prospects of those countries.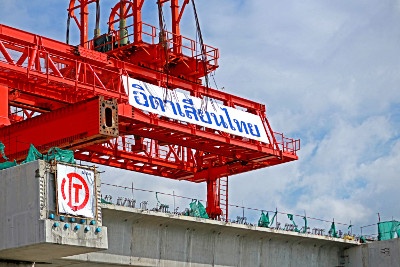 This featured article focuses on how Thailand is trying to upgrade to "Thailand 4.0". How does it plan to fulfill its economic potential? By investing approximately $50 billion in infrastructure.
Thailand plans to build new roads, deep-sea ports, rail lines and more to better connect markets. Most of the investment will go toward what is referred to as the Eastern Economic Corridor (EEC), which includes the provinces of Rayong, Chonburi and Chachengsao. The author mentions that, "this area has been the industrial heart of Thailand for more than 30 years", so it's fitting that a great deal of funding will go there.
In addition to infrastructure spending, the Thai government also plans to focus attention and resources on several specific industries, including:
Intelligent electronics
Advanced agriculture
Robotics and advanced automation
Aviation
Food processing
And more
But the Thai government isn't under the impression that just throwing money and infrastructure and industries will improve its economy. Talent is also necessary, which is why the government is creating "Cities of Innovation" within the EEC area and working with the private sector to attract qualified individuals.
Want to learn more about Thailand's future prospects for doing business? Check out the full article in the link below:
Thailand 4.0 – David Maloney, CSCMP's Supply Chain Quarterly
---
We're constantly scanning the web for top manufacturing stories and news. If you'd like to submit an article for consideration for our weekly Best in Manufacturing, send us a message and let us know.