Learn about manufacturers' departure from Vietnam, Bangladesh's water crisis and Sony's America Recycles Pledge in this week's roundup.
Best in Manufacturing – July 28, 2019
Each Sunday, we publish a list of top articles and other content related to manufacturing in areas like quality control, product development, supply chain management, sourcing, auditing and law.
1. Manufacturers looked to Vietnam as a tariff shelter. So why are they leaving now?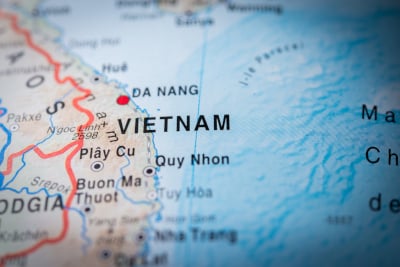 While China has long been recognized as the world's manufacturing hub, mounting trade tensions have driven many importers away from China and toward its neighbor to the south, Vietnam.
But now, the same importers are questioning whether Vietnam is any better than China for manufacturing.
As with China, importers are leaving due to tariffs. President Trump recently said Vietnam was "almost the single worst abuser" and set Vietnam as his next target. Companies began to realize that no country is safe from tariffs in the global supply chain.
Brands are responding in new ways. Aside from manufacturing in Vietnam, many are preparing a "plan B". Some brands are hedging their risk through diversification—establishing suppliers in multiple countries for greater flexibility.
Nike's supplier looks beyond Vietnam
Eclat, the supplier of Nike and Lululemon, was one of the manufacturers that relocated in Vietnam to dodge tariffs.
Eclat left China in 2016, a time when they believed China was no longer ideal for manufacturing. But as trade tensions have spread beyond China, Eclat is finding manufacturing in Vietnam has also left them vulnerable.
Eclat's chairman Hung Cheng-hai said in an interview:
Judging from the global situation, the most important thing now is diversification. Clients also want us to diversify risks and don't want production bases to be in one country.
Eclat is diversifying its manufacturing lines. The company plans to invest $80 million into building 120 production lines in Southeast Asia.
Meanwhile, the company "will be cautious about investing in China and won't invest in labor-intensive businesses."
Hung sees flexibility as the new key to success, and his strategy seems to be working. The company reported a 44-percent rise in profits for 2018.
Supply chain diversification brings promising opportunity
No matter whether you are a small ecommerce seller or an executive at a major retailer, supply chain diversification is a lesson everyone dealing with physical products must learn. Aside from lowering potential tariff risks, supply chain diversification can:
Increase profitability. Companies that invest 20 percent or more of their budget to diverse suppliers can see a 15-percent boost in annual sales as a result.
Drive innovation. Supply chain diversification enables new products and new solutions to overcome competition.
Before making major sourcing changes, consider your customers' needs over time. Learn what your customers value most and prioritize your sourcing strategy around those needs.
For example, some suppliers can offer higher quality, while others can offer lower price. Some countries known for lower manufacturing costs, such as India, come with the disadvantage of slow customs processing and underdeveloped infrastructure (related: 5 China Sourcing Alternatives in Asia).
Being aware of the latest trends and responding timely is the key to survival in the fast-changing manufacturing landscape. Follow the link below to learn more about why brands are leaving from Vietnam.
Nike Supplier Pivots Away From Vietnam After Exiting China – Cindy Wang, Bloomberg
2. How Bangladesh's garment industry is addressing its mounting water crisis
With a market valued at 925.3 billion USD as of 2018, the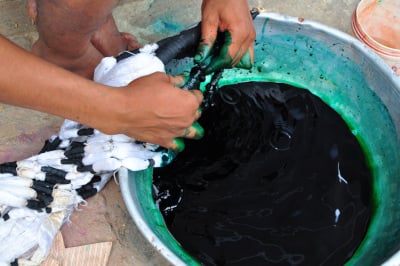 textile and garment industry contributes much to the global economy. But this same industry also weighs heavily on the planet's usable water reserves.
Take Bangladesh, the world's second-largest apparel exporter, for example. According to one estimate, textile manufacturing in Bangladesh requires around 250-300 liters of water per kilogram of fabric produced. For comparison, the global benchmark for fabric production is 100 liters of water per kilogram.
Apart from draining local acquirers, Bangladesh's garment industry is also polluting surrounding water resources with wastewater. The effects of water usage and pollution have prompted some to call for a global tax on water use in the industry.
Misused water is ruining the environment
There are about 1,700 wet processing units in Bangladesh managing textile washing, dyeing and finishing (WDF). Factories add chemicals to the water during the WDF processes. The resulting wastewater is usually dumped into local rivers.
Around 70 percent of WDF textile units are located in or around Dhaka. One report found that 80-90 percent of the wastewater in the Dhaka region was released untreated. As a result, surface water quality in Dhaka has deteriorated over the last 20 years.
With such huge volumes of water being undervalued and misused, Bangladesh still has a long way to go to manage water use in the country. Prof Mujibur Rahman, who has been monitoring the discharge of wastewater into the Buriganga River for years, said:
Bangladesh is far away from reaching the satisfactory level as the water treatment issue is still neglected in the country. We have to work really hard for improving the situation.
The dyeing process is a major contributor to water use and pollution
Dyeing is one of most water-intensive and polluting processes in the textile industry. And some manufacturers have taken steps to significantly cut water use there.
DBL Group has reportedly invested in low-cost equipment to upgrade its dying processes. DBL's factory has upgraded boilers, dyeing and rinsing machines and connected all of them to software that monitors water use across each process.
DBL has also upgraded its dyeing technology. Their factory now uses more dyes that bind better to fabric. This limits the volume of water needed in the dyeing process. Fabrics will only need two or three rinses after dyeing, as opposed to six or eight before.
DBL's investments in equipment cost just $80,000 but save the company $500,000 per year. Mohammed Abdul Jabbar, DBL's managing director, said:
Saving water is a smart way of saving money. We're now getting its benefits.
Garment retailer Gap Inc. is also working to reduce water use in their dyeing process. The company's child brand Banana Republic is now partnering with Spanish denim mill Tejidos Royo to implement its waterless Dry Indigo dyeing process.
Dry Indigo can reduce water use by up to 99 percent and energy consumption by 65 percent. It also uses 89 percent fewer chemicals than traditional denim dyeing methods.
Follow the link below to learn more about water-saving innovations and a proposed "water tax" on the garment and textile industry.
Is it time for a water tax in the apparel sector? – Mostafiz Uddin, The Daily Star
3. Sony becomes the first consumer electronics manufacturer to

sign the America Recycles Pledge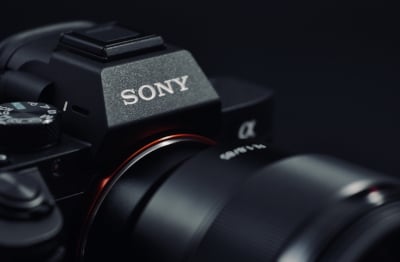 The rapid pace of advancing technology means many electronic devices become obsolete after a few short years. Such devices have become electronic waste (e-waste) and are rapidly filling landfills across the globe.
About three quarters of all e-waste is either incinerated or ends up in landfills. Hazardous materials in e-waste like mercury and beryllium make this a mounting environmental problem.
To limit their global impact, companies are starting to ramp up recycling efforts. Sony Electronics Inc. recently signed the U.S. Environmental Protection Agency's (EPA) America Recycles Pledge to achieve more sustainability.
Sony is the first consumer electronics manufacturer to sign the Pledge. EPA Administrator Andrew Wheeler said in a statement:
Improving recycling is a top priority at EPA, and we encourage all levels of the recycling value chain to sign the pledge and join our efforts to bolster the nation's recycling industry.
So what does this Pledge mean and what are manufacturers specifically doing to limit the negative effects of e-waste?
Sony is creating a more resilient materials economy
Sony's move contributes to its Road to Zero program—a plan "to achieve a zero environmental footprint throughout the life cycle of our products and business activities by 2050".
Aside from partnering with the EPA, Sony has been working with ERI to simplify the e-waste recycling process. Mike Fasulo, president and chief operating officer for Sony Electronics North America said in a statement:
As part of Sony's comprehensive environmental plan, we think about our manufacturing materials in terms of having more than one life, and we constantly look for ways to extend the lives of these materials further and further.
ERI is the largest recycler of electronics in the U.S. With ERI's nationwide geographic footprint, Sony consumers now have an easy solution to recycle Sony products.
Sustainability efforts from other consumer electronics brands
The U.S. produces approximately 9.4 million tons of e-waste each year. Yet only around 20-25 percent is being responsibly recycled.
Growing environmental awareness is prompting some companies to actively seek ways to responsibly handle e-waste. Dell announced it had reached its 2020 goal of recovering two billion pounds of used electronics at the beginning of 2019.
Dell's recycling partners first refurbish and remanufacturer the computers that are still functional and then recycle the rest. Those recycled parts are used in future products or otherwise resold in the commodity market. Dell remains the largest electronics recycler with a coverage of more than 75 countries and territories.
How will the average consumer view these sustainability efforts? And will these brands realize more value from committing to greater recycling efforts?
Follow the link below to learn more about Sony's commitment to sustainable e-waste management.
Sony Electronics Signs EPA's America Recycles Pledge – Waste 360 staff, Waste 360
---
We're constantly scanning the web for top manufacturing stories and news. If you'd like to submit an article for consideration for our weekly Best in Manufacturing, send us a message and let us know.