In this week's roundup, learn more about the ecommerce sales in this holiday season, the lasting effects of factory shutdowns in Vietnam, and plastic recycling methods.
Best in Manufacturing – November 30, 2021
Each Tuesday, we publish a list of top articles and other content related to manufacturing in areas like quality control, product development, supply chain management, sourcing, auditing and law.
1. Market Still Shows Strong Performance in Ecommerce Sales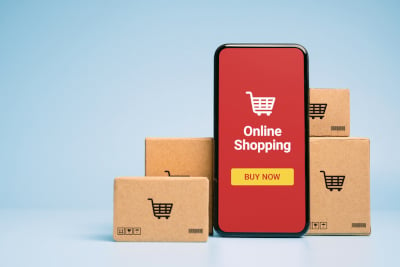 When stores are forced to close during the lockdown, ecommerce grew as the strongest way to remain sales. The pandemic has also reshaped customers' shopping habits and shopping online is among their favorite.
For retailers, especially the former giants in physical, ecommerce sales enjoy the strongest growth in sales. For instance, Walmart recently revealed that their ecommerce sales in the last quarter further increased 8 percent. In total this section has gained a total of 87 percent growth since the same period in 2019.
To further support its ecommerce business, Walmart is also developing its delivery services to occupy more markets. Brett Biggs, Walmart EVP and CFO, commented on an earnings call:
We're seeing increased contributions from growth businesses such as advertising, ecommerce marketplace and Spark last-mile delivery. Our delivery reach is expanding and our scale enables us to monetize this capability by offering same day services to other merchants through our Walmart GoLocal's B2B initiative.
Fake reviews remain a headache for buyers
For customers, browsing the product reviews left on the marketplace before buying is very helpful before making a decision. People will share real-life experiences of using the products or problems they are facing - these can help people who haven't bought it make a wiser choice.
But, while ecommerce is thriving, fake reviews are also raging secretly.
Sometimes, the sellers will reach out to the clients who left a bad comment, offer them a refund for deleting that comment. Some sellers would even hire a group of people to leave good reviews to get a higher client satisfaction rate, like click farming.
According to an investigation back in 2020, about 42 percent of the reviews on Amazon are considered fake. The same problem exists on famous Chinese ecommerce sites like Alibaba, Taobao, and JD as well.
Fake reviews are bad for ecommerce businesses as once people found there are fake reviews for your products, they will lose trust in that product. Further, they might lose trust in the platform and believes that the supervision is not strict. To fight the fake review problems, platforms are issuing stricter regulations on such behaviors and the war on fighting fake reviews will keep on.
How to keep stock fulfilled for your ecommerce business?
The world of ecommerce moves fast, so do the clients' "paces". If they found you are out of stock, they will quickly move on to another store for what they want and forget about you. How to keep your customers? There might be two basic rules:
Remain good quality;

And have what they want in your hand.
The logic here is simple: if they find your products are of good quality, chances are big that they come back to you when they have the same need next time. They could also recommend your product to their friends and neighbors and messages flies quickly in the internal world. There you can have a constancy client source.
Thus, choosing the right supplier of your products and ensuring the product quality at the manufacturing stage can be essential.
Further, you'd better make sure your stock can meet the needs when clients come to you. They might quickly shift to other sellers once they find you can't satisfy them. But how to ensure your stock during the supply chain crisis? Here are three approaches that might help:
Do a comprehensive "physical examination" on your supply chain: evaluate your current supply chain by finding out the most critical issue and the most vulnerable part for you to make preventions.

Enhance the relation with your supplier: form a healthy and strong relationship with your supplier and try to be on the top of the supplying list when it comes to a supply shortage.

Diversify your supply chain: find new suppliers to ensure you have available choices to choose from when one source is down.
Wish to know the detail on ecommerce performance in recent months? Follow the link below to learn more about the strong ecommerce sales in Q3 2021.
Walmart Q3 Ecommerce Sales Up 8%, Says Holiday Prep in Good Place – Mike O'Brien, Multichannel Merchant
2. Vietnam Factory Shutdowns to Have Longer Impact for Apparel and Footwear Retailers
Recently, analysts from BofA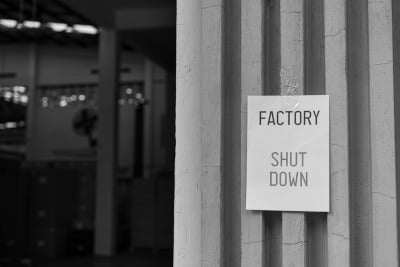 securities reported that manufacturing woes due to factory closures in Vietnam will continue well into 2022.
In a note to buyers, the American investment banking firm mentioned that Vietnam's economic recovery from COVID-19 could be slower than anticipated. As a result, companies are advised to take on a more cautious outlook regarding turnaround times.
The reasons for BofA's predictions are many and include the slower reopening of the economy in southern Vietnam, an important manufacturing hub for many footwear and apparel giants.
Let's take an in-depth look at the situation to see how it will affect footwear and apparel retailers.
Current Status and Potential Impact on Retailers
From July 2021 to August 2021, Vietnam has been battling a steep rise in the number of COVID-19 cases which caused lockdowns and factory closures. This affected many companies like Abercrombie & Fitch, Chico's, Callaway, Culp, and footwear brands like Nike, Adidas, and Under Armour — all of which mainly depend on Vietnam for manufacturing.
While businesses have started to resume operations in the country, it has done so more gradually due to a slower vaccination rate than other countries.
This has led BofA analysts to predict that the manufacturing sector will take up to 6 more months before returning to normal.
Further complicating the issue is Vietnam's factory regulations which are strict and complex, making it difficult for workers to return to their jobs.
Labor shortages coupled with pandemic-related supply chain issues in the Asia Pacific region and the subsequent surge in the cost of raw materials will continue to affect manufacturers and retailers in the footwear and apparel industries.
German sportswear brand Puma has already advised consumers to shop early for Christmas as supply chain disruptions and logistical constraints in Vietnam are expected to negatively impact its inventories for another year. Nike too curtailed its sales projections for 2022 due to supply chain bottlenecks and potential delays in products during the holiday season.
Another giant in the field Adidas has also cut its 2021 sales and profit estimates on account of sourcing disruptions in Asia.
What Apparel and Footwear Brands Are Doing to Mitigate the Impact?
In response to these challenges, Singapore-based fashion supplier Zilingo has been helping its clients to shift their factories to alternate manufacturing hubs such as Bangladesh, India, and China.
Spanish clothing retailer Mango has shifted its production from Vietnam and China to countries like Morocco, Turkey, and Portugal. The company expects to further increase production in Europe over the course of the next year.
After sourcing 70 percent of its manufacturing output from Vietnam in 2021, U.S. rubber clogs maker Crocs said that it was shifting production to countries like Indonesia and Bosnia.
Moreover, according to Turkey's Union of Chambers Clothing and Garment Council, clothing exports in Turkey are expected to reach an all-time high of $20 billion in 2021 — a marked increase from last year's $17 billion. This sudden increase is attributed to a surge in orders from European Union countries.
Plus, fashion retail giant Nordstrom is following suit. In 2020, the company moved the majority of its private-label production to Guatemala. By finding alternative solutions to their supply chain issues, their Guatemalan apparel exports crossed the $1 billion mark in August 2021, 34.2 percent higher than 2020 and 8.8 percent higher than 2019.
As a result of these measures, Brazil, Mexico, Bulgaria, Hungary, Ukraine, Romania, and the Czech Republic are gaining ground in fashion and footwear manufacturing. Despite these gains, China remains one of the biggest producers for many US and European apparel retailers.
Follow the link below to learn more about the lasting impact of the factory shutdowns in Vietnam.
Factory shutdowns in Vietnam could have longer impact for apparel and footwear retailers, BofA warns – Lauren Thomas, CNBC
3. How Advanced Recycling Turns Used Plastic into a Valuable Resource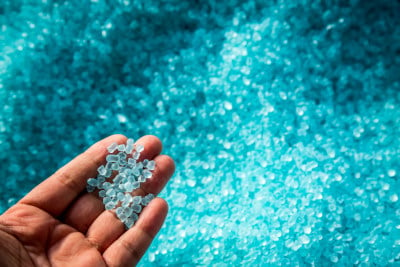 Plastic waste is a global issue that needs to be tackled collectively. According to an October 2021 report by the UN Environment Programme (UNEP), plastic waste currently accounts for 85 percent of all marine litter.
This is expected to nearly triple by 2040, resulting in 23 to 37 million metric tons of waste dumped into the ocean annually. This will not only endanger marine and human life but also increase the amount of greenhouse gases (GHGs) in the atmosphere, contributing to one of the world's major problems: climate change.
Plastic waste also affects the global economy by negatively impacting the tourism, fisheries, and aquaculture industries.
What's even more shocking is only 9 percent has been recycled and about 12 percent has been incinerated. The rest — a whopping 79 percent — has ended up in landfills, dumps, or our natural environment.
Considering that plastic cups and bottles take about 450 years to decompose, the world needs a way to recycle all kinds of plastic to reduce its negative impacts. This is where advanced recycling comes into play.
Let us take a look at what advanced recycling is and how it can help us combat the negative effects of plastic pollution.
How Advanced Recycling Turns Trash to Treasure
Advanced recycling makes the recycling of plastic waste that cannot be recycled using traditional methods possible. Traditional recycling methods involve sorting, shredding plastic, and melting it for reuse in carpets, plastic bottles, clothes, and so on. However, certain kinds of plastic cannot be recycled in this manner. This is where advanced recycling comes in.
Advanced recycling relies on processes like pyrolysis, gasification, or chemical recycling to convert plastic polymers back into their original molecules. It allows them to be recycled and used as many times as possible. This process not only reduces plastic waste but also turns it into a valuable resource.
Advanced recycling helps create a full-circle plastic economy where plastics are recycled and reused instead of being tossed into the oceans. It reinvents how and where recycled plastic can be used. This allows companies in the pharmaceutical as well as food and beverage industries to use packaging made from recycled plastic without any safety concerns.
How has advanced recycling been adopted in the manufacturing world? Let's find out.
Adoption of Advanced Recycling
Many governments and corporations across the world have already undertaken projects to make advanced recycling more widespread. They are heavily investing in advanced recycling technologies to change how plastic is used in manufacturing.
For example, Nalgene already uses plastic derived from advanced recycling methods to produce water bottles.
US carpet manufacturer Shaw Industries Group is another company that uses advanced recycling for nylon and polyester fiber in carpets. It has invested over $20 million to convert plastic waste into a useful resource.
American fast-food chain Wendy's recently announced its collaboration with packaging and plastic industry companies Berry Global and LyondellBasell. It's a partnership that endeavors to help them make the switch to plastic cups made from advanced recycling. This is estimated to keep around 10 million pounds of plastic from further congesting landfills within the first 2 years.
With more and more companies opting for recycled plastics in their packaging design, advanced recycling can help packaging producers meet the current gap in supply and demand.
While a 100 percent circular plastic economy may not be feasible in the next few years, advanced recycling puts us in a better position to address the plastic crisis by enabling us to turn plastic trash into a profitable, sustainable resource.
Follow the link below to learn more about how to turn waste plastic into useful resources.
Advanced recycling turns used plastic into a resource. Here's how it works and how it can reduce plastic waste. – Insider Studios with American Chemistry Council, Insier
---
We're constantly scanning the web for top manufacturing stories and news. If you'd like to submit an article for consideration for our weekly Best in Manufacturing, send us a message and let us know