This week on Best in Manufacturing, learn about China counterfeiting myths, competition in the semiconductor market, opportunities and challenges for Indian manufacturing, specifying waste in lean manufacturing and quality audits for Chinese suppliers!
Each Sunday, we publish a list of top articles and other content related to manufacturing in areas like quality control, product development, supply chain management, sourcing, auditing and law.
1. Myths about China counterfeiting
You might've heard about the Kickstarter campaign for Fidget Cube, a toy to help people who constantly fidget. While it's a nifty contraption, it's been plagued by one major issue: counterfeiting.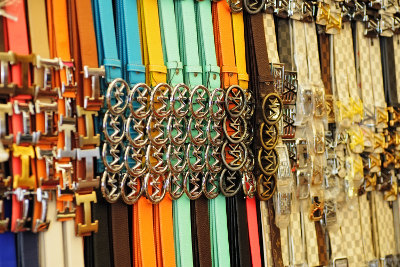 As soon as news about the toy went viral, Chinese factories and competitors sprang into action, imitating the toy and actually beating the original product to market. Knockoffs started appearing on the web. To customers not entirely familiar with the Kickstarter campaign, a knockoff looks just the same as the original product, which can eat into sales for the people who came up with the idea.
After hearing about a counterfeiting story like this, you might think there's nothing you can do to stop China counterfeiting. But this is a misunderstanding.
This article attacks a list of myths about Chinese counterfeiting, most notably:
Not being able to protect your brand in China against counterfeits and not bothering to do so in the first place
You can use a U.S. trademark to remove counterfeit goods from Chinese e-commerce websites like Alibaba
Your brand being famous outside of China means that the government will do something about counterfeits there
And more!
The author addresses several more myths – these are just a taste.
Understanding what you can do about counterfeits can help you decide the best course of action for your business and help ensure your brand is protected. Learn more about the myths of China counterfeiting by checking out the article in the link below:
China Counterfeiting: 8 Common Myths – Matthew Dresden, China Law Blog
2. Hoping for assistance for America's semiconductor industry
Semiconductors are an integral part of almost all major electronics. Radios, computers, mobile phones, advanced medical equipment—you name it. Semiconductors have a wide variety of uses.
Although the chips are extensively used, that doesn't mean they're cheap. Investing in more semiconductor production capacity is expensive, and this article cites the example of Intel and Micron Technology sharing a factory to reduce the burden of the substantial capital costs. Sharing aside, that doesn't spare them from what the author calls "the brutal economics of chipmaking".
Formidable global rivals in Taiwan and South Korea, for example, also compete for a slice of the semiconductor market. And then there's China, which has committed $100 billion to creating a robust chip industry.
To combat their rivals, Intel hopes that the Trump administration will work to correct some of the unfair treatment it's received from China. Other members in the semiconductor space, like the Semiconductor Industry Association, hope Trump will pump more money into universities for chip research.
Maybe with more assistance, giant companies like Apple will purchase and make more products in the United States, as opposed to in Asia. Or maybe the assistance can't offset other countries eclipsing America's semiconductor industry.
Do you think in the future more semiconductor production will take place in the United States or in Asia? How do you think this will affect supply chains? Let us know in the comments section below.
To find out more about the U.S. semiconductor industry, check out the full article in the link below:
To Keep U.S. Jobs, Chip Makers Share a Factory and Pin Hopes on Trump – Vindu Goel, The New York Times
3. The challenges and opportunity for Indian manufacturing
China is a manufacturing powerhouse. Only a few years ago, in 2010, it became the world's largest exporter. Despite its prevalence in the realm of exporting, some importers are getting out of the country because of rising wages, which has an adverse effect on their bottom line.
But other countries can benefit from China's increasing wages. Malaysia, India, Thailand, Indonesia and Vietnam, a.k.a. the Mighty Five (MITI-V), all stand poised to capture the shift of business to their lands due to having more competitive prices. In the words of the author,
…this group will emerge as the "New China" by 2020 given its abundant supply of cheap labor, favorable demographic profiles, and market and economic growth.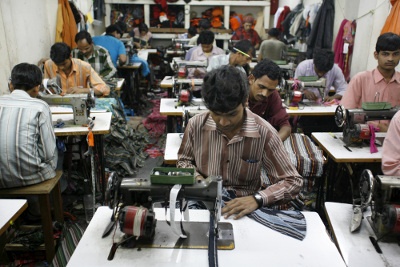 The path of prosperity isn't without obstacles, however. Regardless of these advantages, it can't be assumed that the MITI-V will glide into their new role, as there might be problems that hinder the prospects for their respective economies.
This article focuses on the specific case of India and three challenges it must overcome before it can truly realize its potential as a powerful manufacturing nation.
The first challenge relates to internal problems, like those concerning logistics and regulations, and has created structural imbalances in domestic industry
The second challenge has to do with stiff competition from other countries in Southeast and Southern Asia
The third challenge concerns global technological and geo-economic changes
To read more about these challenges and the manufacturing opportunity for India, check out the article in the link below:
India's Manufacturing Opportunity – Livemint
4. Specifying waste in lean manufacturing
Lean manufacturing has some clear benefits and obstacles and was originally pioneered by the Toyota Production System (TPS). Essentially, it's concerned with eliminating waste in a manufacturing system. "Waste", however, is actually a broad category and can be further distinguished.
The author defines three types of waste:
Muda: "refers to processes or activities that don't add value"
Mura: "caused by unevenness in production and services" or when standards are nonexistent/not followed
Muri: "the result of tasks or processes that are overly difficult" or overburden workers
While it's a good start to know how to classify waste so as to target it better, it's essential to also take steps to eliminate it. For this purpose, the author recommends the 5S system, which includes 5 steps:
Sort: identify what's needed and not needed in an area and sort accordingly
Straighten: organize items so they can be easily spotted, used and returned
Shine: Maintain a clean workplace to identify any defects
Standardize: Evaluate the condition of Gemba and revisit the first three parts of 5S
Sustain: Make sure to follow rules and standards for constant improvement
Armed with this knowledge, do you think you'll be able to tackle the waste in your manufacturing system?
To discover more information about muda, mura, muri and how to eliminate them from production, check out the full article in the link below:
Muda, Mura, Muri – Joel Bradbury, Quality Digest
5. Quality audits to determine China supplier suitability
Finding the best supplier for your products isn't always easy. While there are definitely a few distinct qualities of a good supplier, often times it's also important to explore other ways of verifying a potential supplier.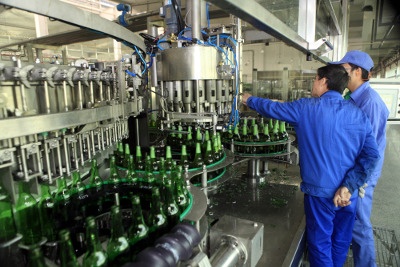 The author of this article recommends a factory quality audit. He also explains why most Chinese factories don't have a good quality system in place.
First, many factory owners have a very short-term perspective, and second, many of them don't have a solid educational background. These factors result in an insufficient quality system and the need for an audit to really ensure you can trust what the factory produces.
If you decide to conduct a quality audit, the author recommends investigating the following questions:
Do factories check (and sometimes reject) their supplier's deliveries?
Can factories show a few problems that were really fixed (by addressing its root cause, NOT by firing someone) and that was followed up over time?
Do production operators know what they are supposed to do? Were they trained? Do they have work instructions that they understand and follow?
Are non-conforming materials identified? Do operators really segregate them, or are production staff paid by the piece and just "pushing stuff" as fast as possible?
And more!
Considering these aspects during a factory audit, whether it's on your own or with a third-party product inspection company, will help you get the information you need to move forward with a good supplier or avoid a bad one.
To learn more about factory quality audits in China, check out the detailed post by checking it out in the link below:
China Supplier Vetting, Part 5: On-Site Factory Quality Audits – Renaud Anjoran, Qualityinspection.org
---
We're constantly scanning the web for top manufacturing stories and news. If you'd like to submit an article for consideration for our weekly Best in Manufacturing, send us a message and let us know.