In this week's roundup, let's learn about how to reduce plastic packaging, Vietnam's incentive terms and how fashion supply chain can become more sustainable.
Best in Manufacturing – September 15, 2020
Each Tuesday, we publish a list of top articles and other content related to manufacturing in areas like quality control, product development, supply chain management, sourcing, auditing and law.
1. Plastic Packaging: How It Hurts and Why It Needs to Change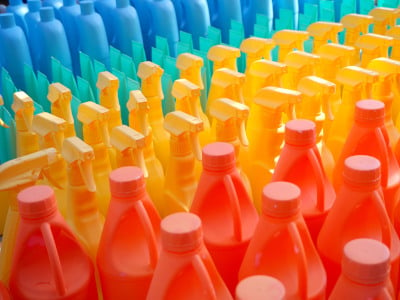 According to Plastic Ocean, human use 300 million tons of plastic a year and 40 percent of it becomes plastic packaging. Most of the common plastic packaging do not biodegrade and can last for decades or even hundreds of years. This can damage the environment, marine wildlife, and contaminate the human food supply chain.
For example, the U.S. used 400 metric tons of plastic in 2017. However, only 8 percent are recycled. This number will go even lower with inefficiencies in sorting and reprocessing. Meanwhile, 2 percent of those end-of-life plastics ended up in nature and continue to impact to the environment.
The plastic waste has roused an ever-increasing concern on our natural environments. As a huge part in the industry, plastic packaging can be critical to the sustainable development. Gregory Keoleian, senior author of journal Environmental Research Letters, said:
Managing plastics has become a grand and complex environmental challenge, and plastic packaging clearly warrants current efforts on reductions and coordinated material recovery and recycling.
As for now, reducing the use of plastic packaging or switching to use recyclable plastic for packaging are major methods to mitigate plastic pollution. Everyone one the plastic supply chain, from material scientists to product designers, from manufacturers to retailers, should make effort to this.
Brands and packaging manufacturers now go with "greener" choice
Where can we start to reduce the use of plastic packaging? Cosmetics industry will be a good starting point to look at. Cosmetics industry creates 120 million units of packaging a year and a large part of them are or contain plastic. The use of plastic cosmetics packaging is even rising sharply due to the eCommerce boom amid the pandemic.
To stay sustainable and save our planet, cosmetics brands are turning to recyclable plastic packaging or even eliminate packaging. For example, L'Occitane has join forces with Loop Industries, a technology innovator in sustainable plastic. The brand will loop PET plastic to its packaging by 2022 and make its bottles 100 percent recyclable by 2025.
What's more, Lush launched a packaging-free product range in the winter of 2019 to reduce its use of plastic packaging.
Aside from the brands, packaging providers are giving more choices to replace plastic packaging. The Better Packaging Co. launched new cosmetics packaging for the industry. It's worm-friendly and can break down in earth within 180 days. The company says:
It has all the properties of plastic – tough, durable, waterproof… But it will disappear within weeks. It's a completely sustainable alternative.
Currently, the choice for firms to use such "plastic packaging alternative" can be costly. But the packaging manufacturer said it will try to keep its price down so it can be "assessable and affordable to businesses of all sizes."
Government can offer a helping hand
Aside from manufacturers and retailers, policymakers are also publishing new rules and regulations on the use of plastic packaging.
Recently, the UK government expanded the charge on single-use plastic bags to all retailers from April 2021. The government called this policy "hugely successful" as it has cut 95 percent of plastic bag sales since it first launched in 2015.
Dr Laura Foster, head of Clean Seas at the Marine Conservation Society, said the government's effort is powerful:
It's encouraging to see the government take further steps in reducing our reliance on single-use plastic bags. Since the introduction of the 5p carrier bag charge we've seen a more than 60% drop in the number of plastic bags on the UK's beaches.
Plus, the UK government will place new tariffs on plastic packaging starting April 2022. This will affect the situation of the current threshold of at least 30 percent recycled content plastic bags. The government hopes the new tax can encourage greater use of recycled plastic, rather than single-use plastic.
Futhermore, governments on the other side of the world are issuing bans on plastic packaging as well. For example, China announced to ban all non-degradable bags in major cities by end of 2020. This is a further move after it banned the import of most plastic waste in 2017. Thailand has also kicked off its plastic bag ban this year.
Follow the link below to learn more about the how we can deal with plastic packaging.
Plastics, waste and recycling: It's not just a packaging problem – University of Michigan editor, Science Daily
2. Vietnam Issues Incentive Terms to Support Local Manufacturing
In early August, Vietnam approved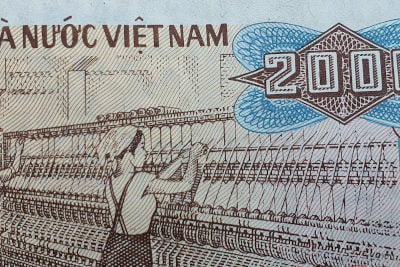 Resolution 115/NQ-CP to promote its supporting industries for the period 2020-2030. According to the Resolution, Vietnam aims to make periodical achievements amid next decade:
By 2025:
1. A thousand enterprises to be capable of supplying directly to assembly enterprises and multinational corporations.
2. Capable of providing 45 percent of essential needs for domestic production and consumption.
3. Account for 11 percent of industrial production value.
By 2030:
1. Two thousand enterprises be capable of supplying directly to assembly enterprises and multinational corporations.
2. Capable of providing 70 percent of essential needs for domestic production and consumption.
3. Account for 14 percent of industrial production value.
Additionally, the Vietnam government will also work on promoting business connections between domestic firms and foreign businesses. The Resolution revealed a plan to build more industrial clusters and zones to support this goal. With more industrial clusters and zones, Vietnam can train its workers and improve the level of its domestic value-add.
The Resolution prioritized selected supporting industries
The Resolution focuses on strengthening the relationship between material industries and processing and manufacturing sectors. With a strong tie, upstream sectors' can be more responsive to downstream sectors' demands and reduce the dependence on imported materials.
In the Resolution, the government especially listed some supporting industries. They will be prioritized in the future policy framework. These industries are:
Mechanical engineering industry

: e.g. industrial products, components and spare parts for equipment using renewable energies.

Textile and garment industry

: e.g. natural fibers, synthetic fibers, technical fabrics, chemicals, auxiliaries and dyes for fabrics dyeing.

Leather and footwear industry

: e.g. leather and leatherette, chemical tanning, shoe sewing thread, shoe accessories.

Electronics industry

: e.g. basic electronics, components of quartz, materials for electronic component production, electronic circuits, batteries.

Automobile industry

: e.g. electrical components, engine and engine details, lubrication systems, cooling system, fuel supply system, power transmission system.
What's more, the Vietnamese government will also grant interest rate difference compensation on medium and long-term loans for businesses in above prioritized industries.
Vietnam manufacturing is developing rapidly
Vietnam is a rising star which can't be ignored. This country is one of the fastest growing economies in Asia and even in the world. Vietnam's manufacturing output is also growing in a steady pace. Its manufacturing output has been experiencing a two-digit growth rate since year 2015.
One of the reasons for Vietnam's fast growing is its geographical advantage. Located in Southeast Asia, Vietnam boarders China and this makes it easier to relocate existing manufacturing lines from China.
Vietnam also owns 44 seaports with a total capacity of 470-500 million tons per year and the capacity is still growing. Importing and exporting in Vietnam is convenient.
Also, Vietnam's foreign direct investment (FDI) is growing in recent years. This drives more foreign-owned Vietnam manufacturers and will attract more in the future.
In addition, Vietnam is becoming a tech hub in the wake of the China-U.S. trade war. Tech enterprises like Google and Apple have started their manufacturing businesses in Vietnam and this will drive more companies to come.
But in a nutshell, moving the manufacturing to Vietnam is not as simple as finding a new supplier. Knowing your products and what your customers need will lead you to the right choice.
Follow the link below to learn more about Vietnam's supportive terms for its manufacturing industry.
Vietnam Approves Resolution 115 on Promoting Supporting Industries – Trinh Nguyen, Vietnam Briefing
3. Fashion Supply Chain Can Be More Sustainable with Source Suppliers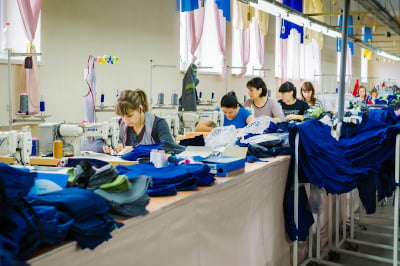 The fashion industry is a giant industry growing rapidly. This industry is worth more than $2.5 trillion and is expected to grow at a rate between 3.5 percent and 4.5 percent. It creates jobs all across the globe and link countless upstream and downstream industries together.
But at the same time, fashion is also considered as a huge source of pollution. The development of the fashion industry comes at an environmental cost. This industry emits more carbon than international flights and maritime shipping combined. It produces 10 percent of all humanity's carbon emissions and is the second-largest consumer of the world's water supply.
For example, making a pair of jeans will consume 1,800 gallons of water. In comparison, an adult only needs half a gallon of water a day.
Due the COVID-19 pandemic, the whole world is now more aware of the importance of sustainable development. So is the fashion industry. In fact, the fashion industry has been redesigning itself for years toward more sustainability and the pandemic further push it.
According to a recent report from McKinsey, for finished fashion goods, more than 70 percent of the emissions were generated in the supply chain before they appeared in the stores. As a result, energy transitions upstream is crucial in the effort to de-carbonize the fashion industry.
Make changes from the source
Currently, there are already some fashion companies that have made vows or set reduction goals. For instance, Ralph Lauren has pledged to reduce total emission by 30 percent by 2030 and Nike aims to cut 65 percent of its emissions by 2030 from a 2015 baseline.
However, these only count for a small part in the global fashion business. Transition are needed in the source supply chain. McKinsey suggested that fashion industry should have a deeper analysis first. The analysis should focus on the supplier operations and local policy in the countries where suppliers are located.
After that, the companies can push their supplier to make energy transitions. Businesses can also encourage their supplier to shift to more sustainable materials to reduce overall mission. But the shift can have knock-on effects upstream and impact a wide range. Businesses need to be ready to compensate for that.
For most of the businesses, the reduction programs will be costly in short terms. But McKinsey said 55 percent of the actions companies take to reduce emissions would result in cost reduction finally.
What's more, McKinsey's report pointed out that the long term goals should stretch beyond 2030 while 2030 is where most reduction goals end. The report said:
To stay on the 1.5-degree pathway, the industry needs to go beyond this vision of accelerated abatement to fundamentally redefine business models and current imperatives of economic growth and rising consumerism.
Retail giant Walmart is pushing its suppliers to be more sustainable
As leader in retail industry, Walmart has begun to transform its supply chain. This giant is pushing its suppliers to be more sustainable with its Project Gigaton.
Project Gigaton is a sustainable toolkit first launched in 2017. While Walmart sells a lot more than other retailers, it emits a lot more emissions as well. With Project Gigaton, Walmart aims to cut a gigaton (one billion metric tons) of greenhouse gases from its global value chain by 2030.
Recently, Walmart reported that more than 2,300 suppliers have signed on to its Project Gigaton. According to Walmart's report, as of 2019, 1,000 suppliers have collectively reported 136 million metric tons emissions reduced.
What's more, Walmart is also working on recycling waste. The retailer also reported that 80 percent of its unsold products, packaging and other material are diverted from landfills for recycle. Only a few parts go to donation or animal feed. Walmart aims to achieve zero waste operations by 2025.
Follow the link below to learn more about the ways for fashion industry to be more sustainable.
McKinsey: Fashion industry needs deeper supplier collaboration to cut emissions – Emma Cosgrove, Supply Chain Dive
---
We're constantly scanning the web for top manufacturing stories and news. If you'd like to submit an article for consideration for our weekly Best in Manufacturing, send us a message and let us know